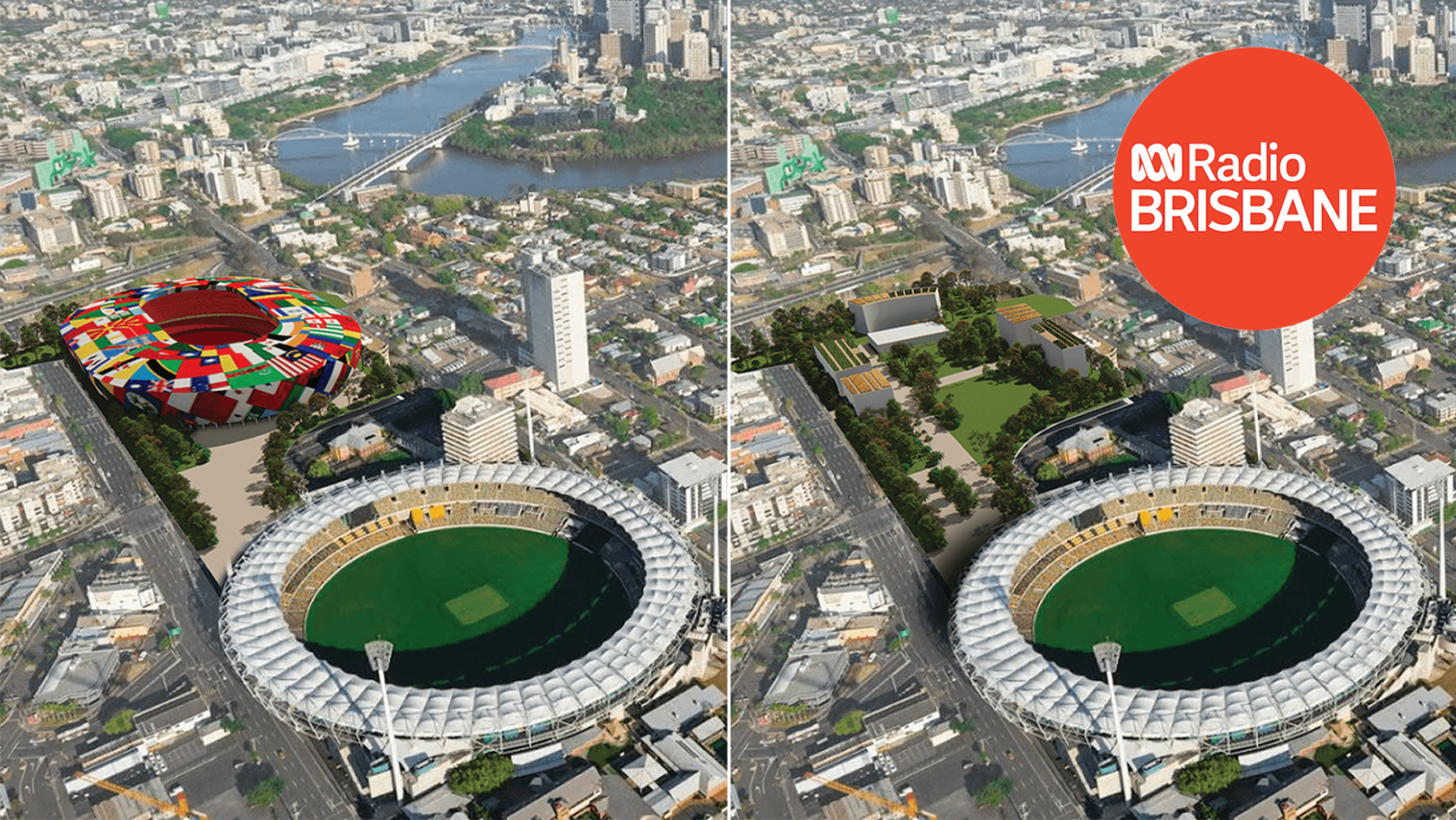 Dr Michael Lavery shares climate-positive Olympics proposal on ABC radio
m3architecture director Dr Michael Lavery was interviewed on ABC Brisbane radio by Cathie Schnitzerling on Wednesday 28 September. The interview explored m3architecture's proposal for the Brisbane 2032 Olympic stadium as an alternative to the Queensland Government's current brief for The Gabba and its adjacent site.
Listen here and read more about the project, which advocates for a climate-positive Olympics, here.