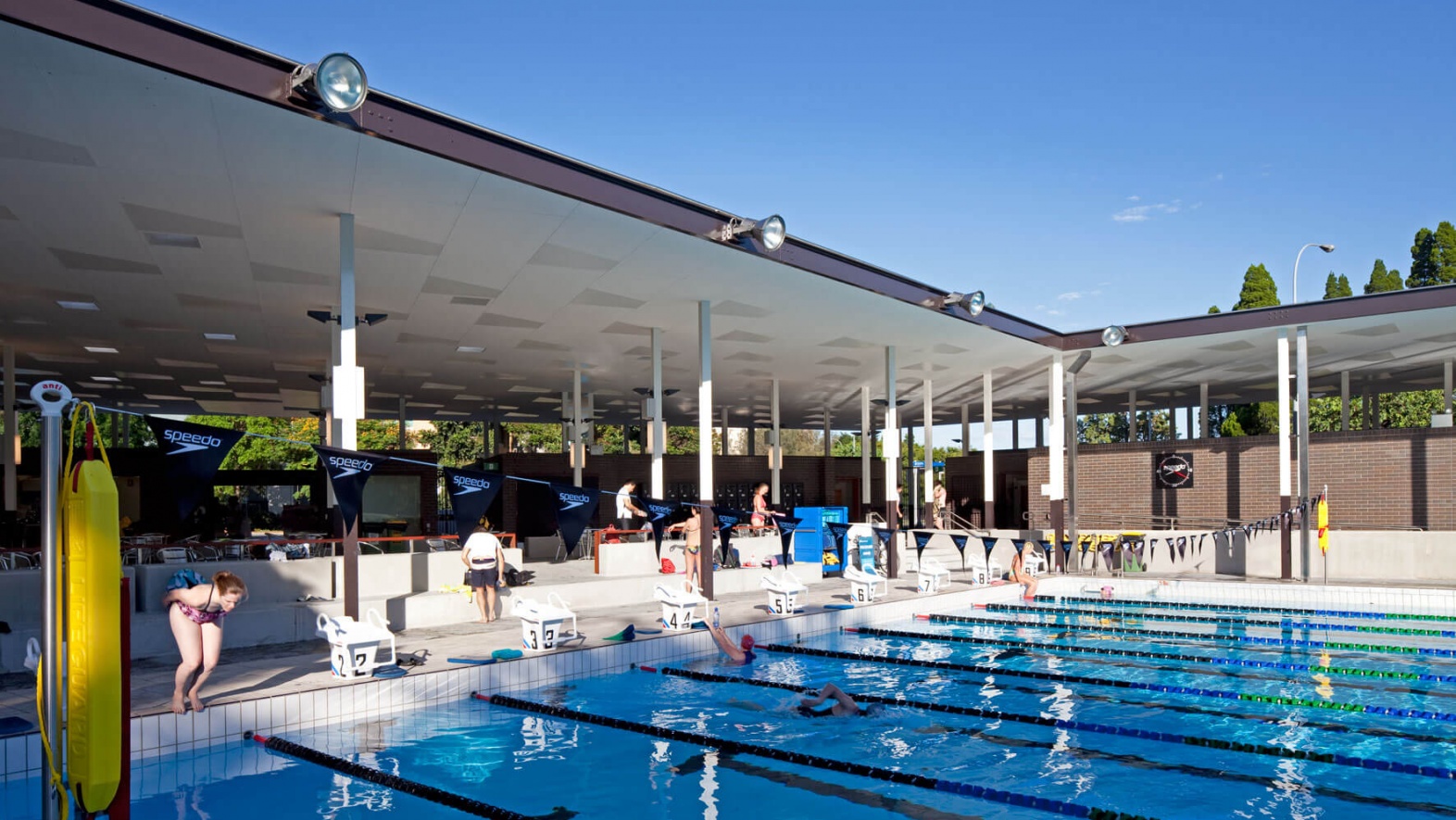 University of Queensland Aquatic Centre
– David Theile Swimming Pool
This building turns the experience of being above water on its head. Being under the pool's soffit is likened to the experience of being in the water — looking up, the viewer is surrounded by soft shadow and the glint of moving light.
The University of Queensland's David Theile Pool was badly damaged in the 2012 Brisbane floods.
Our design for the new facilities allowed the roof and its structure to be built independently of the change room walls. This greatly reduced the construction time frame, by enabling trades such as steelwork and roofing to occur independently of infrastructure services works, masonry walls, hydraulic services and finishes trades.
The design protects inhabitants from undesirable breezes and maintains privacy, whilst ensuring the change rooms remain fully ventilated. As a result, these spaces are both private and free of the dank environment normally associated with pool change rooms.
We were also able to protect services by running them in the soffit, above the historic flood levels.
The broad, flat, floating soffit of the pool is designed to carry the reflected light and the sounds of the pool, into the change rooms and out onto the street.
On the land of the Turrbal and Jagera peoples.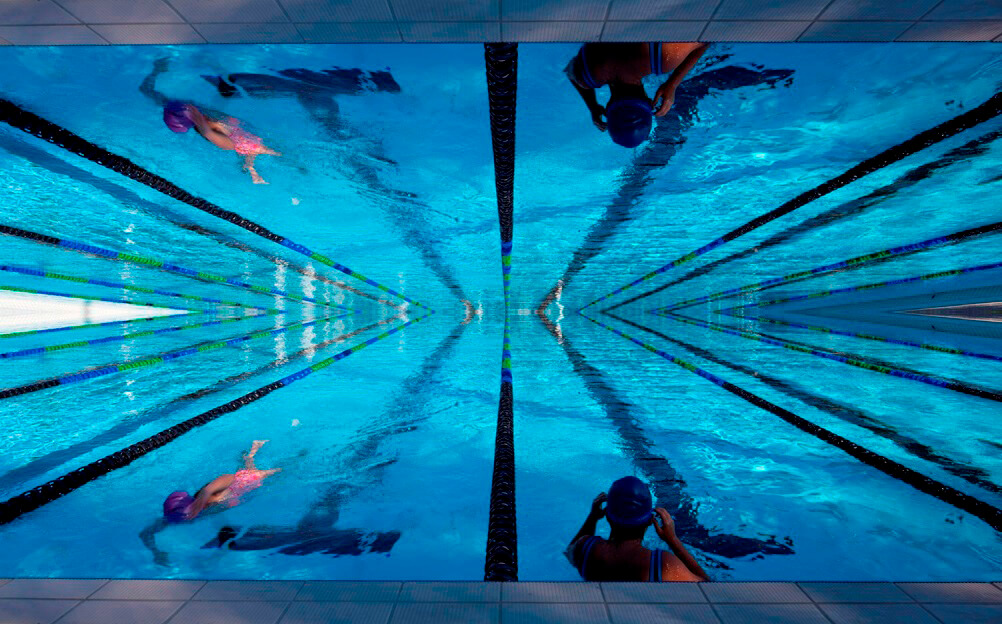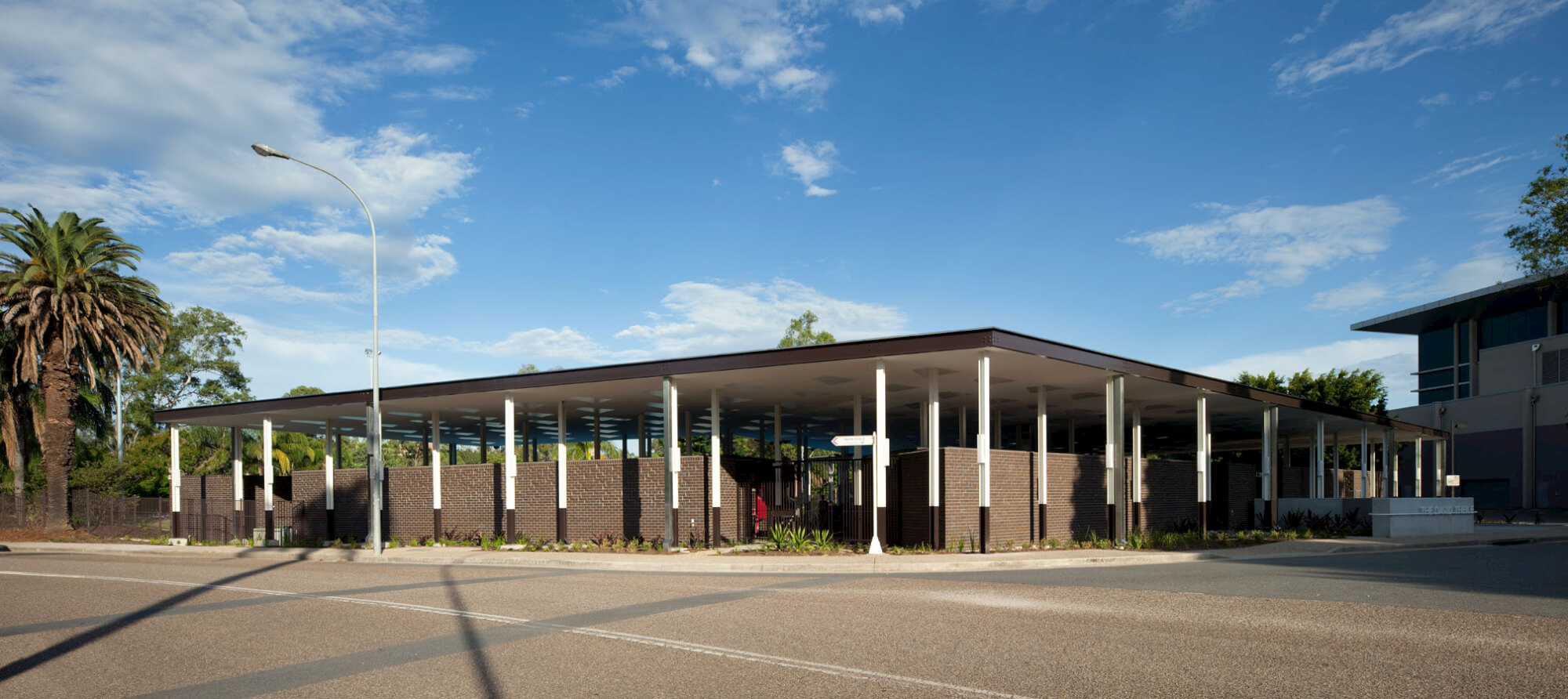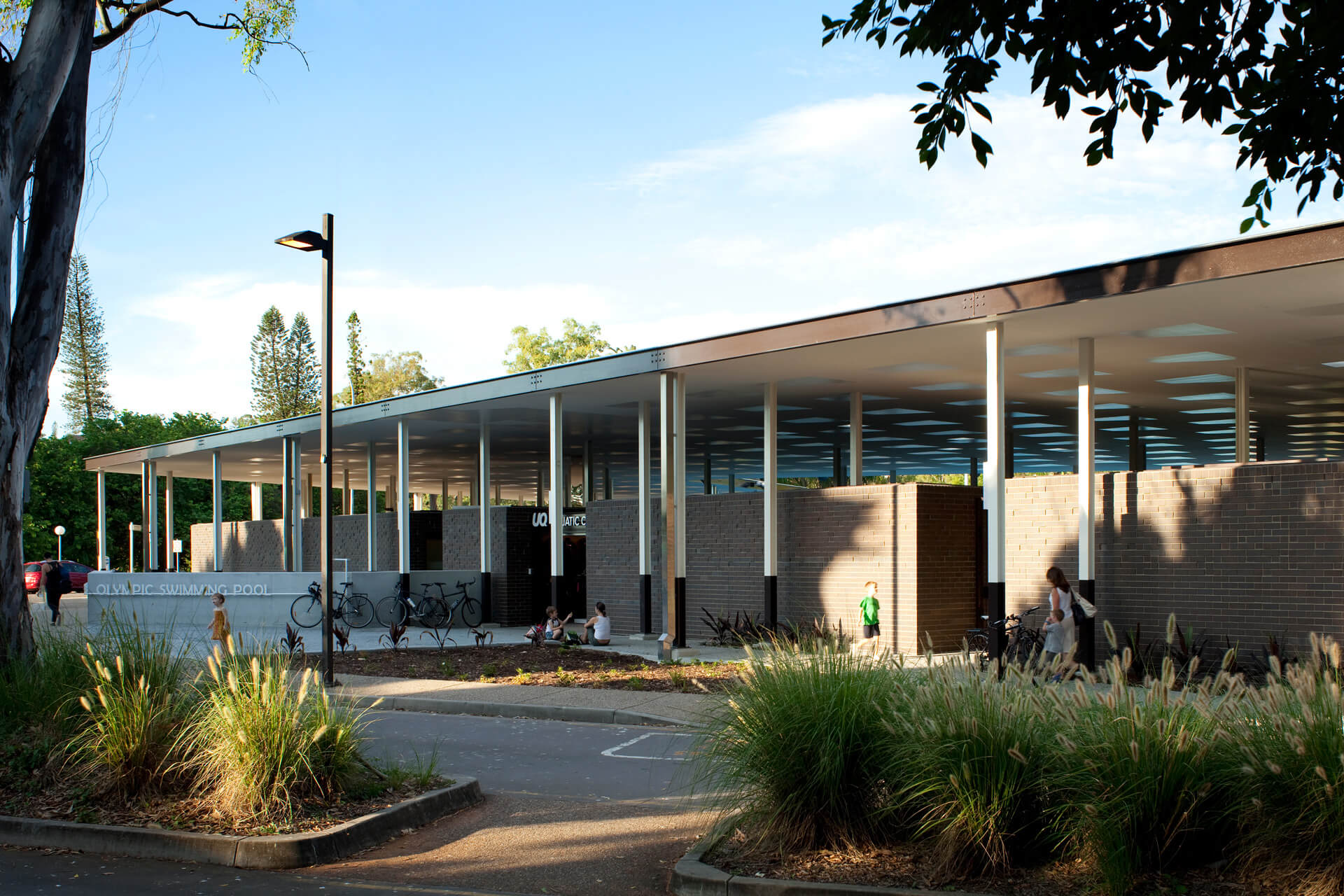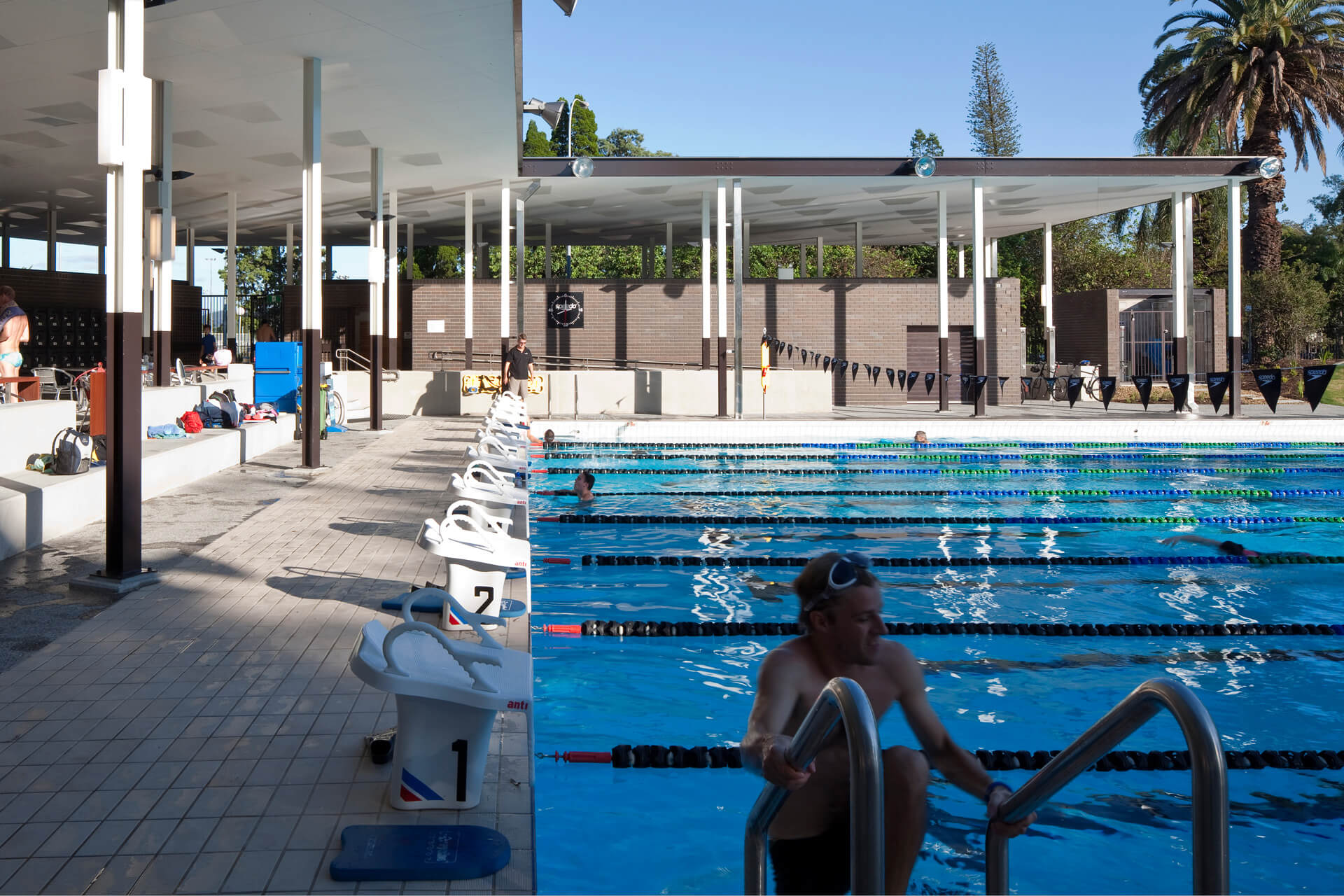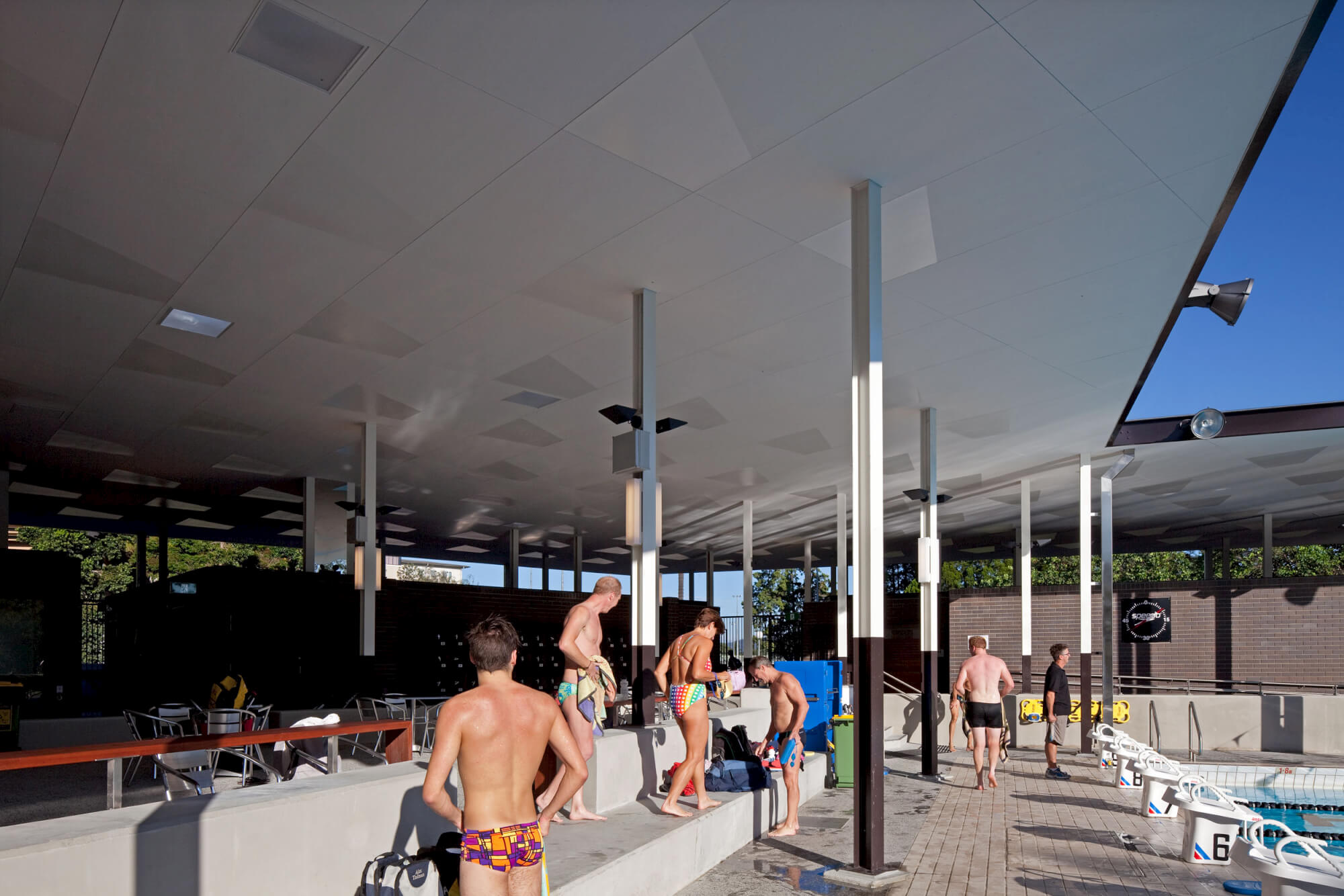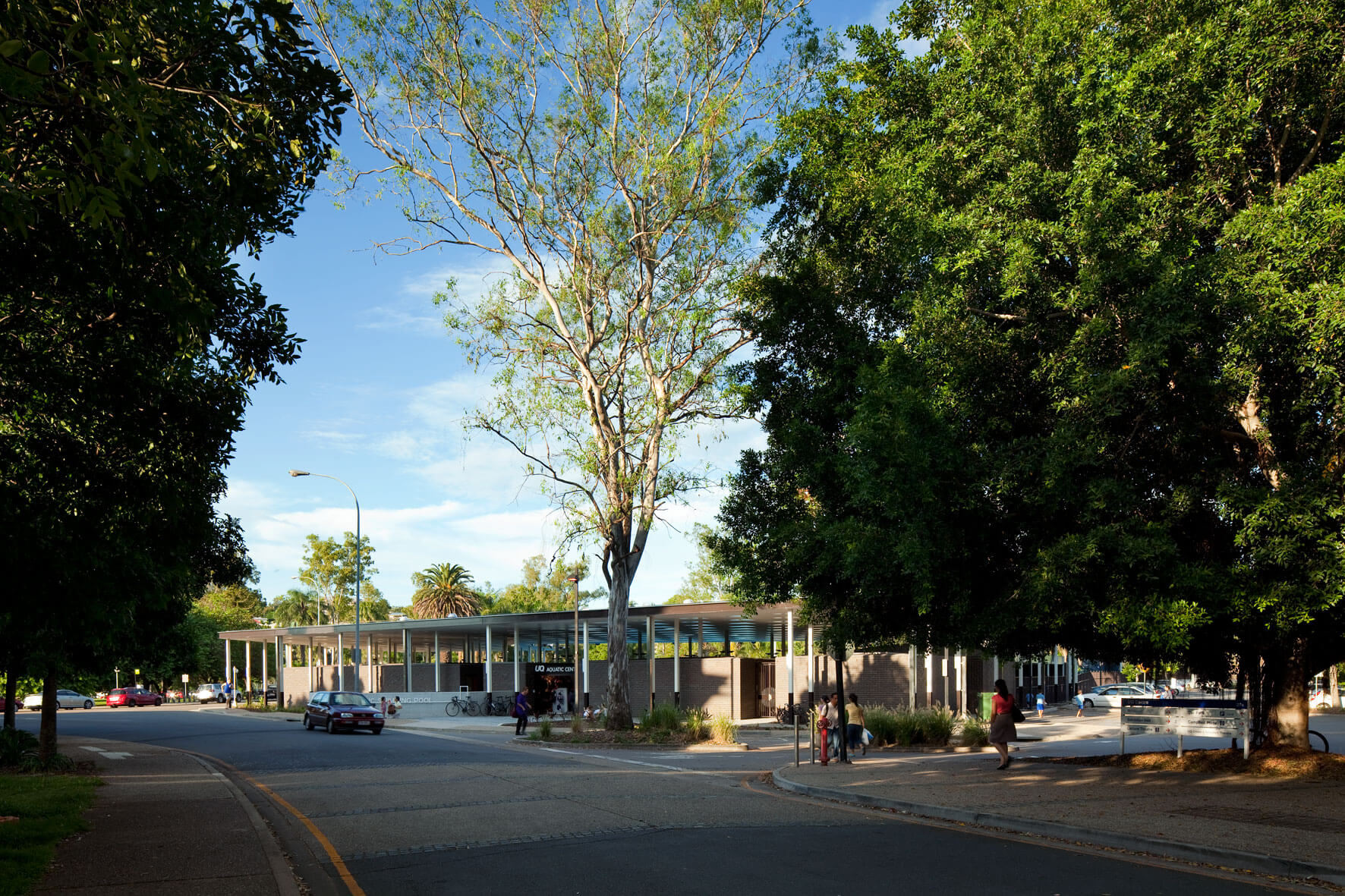 "I have chosen the David Theile Olympic Swimming Pool at the University of Queensland because it has such an intense and singular poetic impact on me, perhaps because I too had a childhood in which swimming loomed large. All m3architecture projects have this intensity."
Professor Leon van Schaik A.O. from the book Practical Poetics in Architecture.
Photography by Jon Linkins