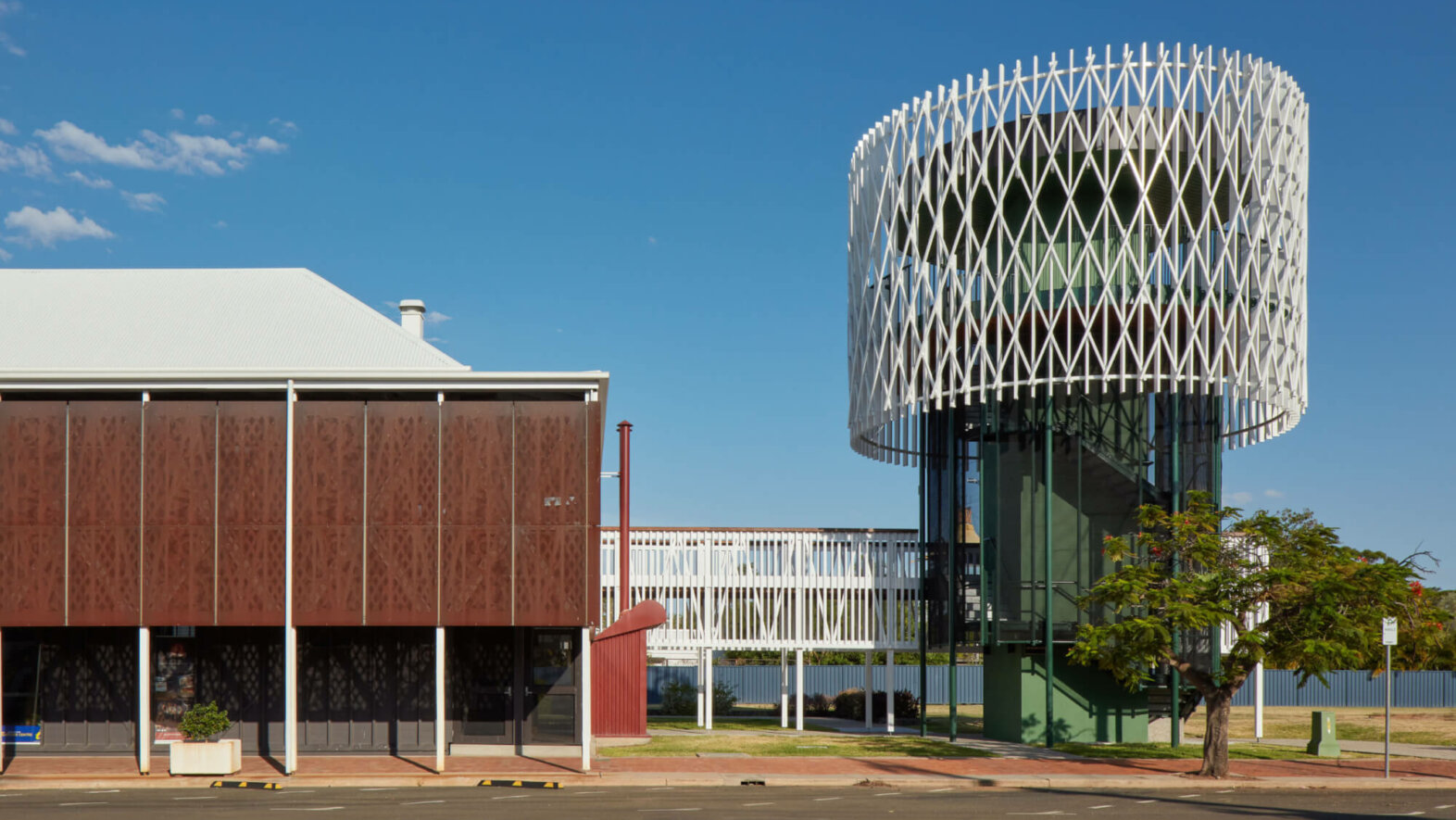 The Globe Lookout
Barcaldine, Queensland
The Globe Lookout in the outback Queensland town of Barcaldine is the third in a series of tourist attractions built by the Barcaldine Regional Council over the last 15 years as part of our strategic master plan in collaboration with Brian Hooper Architect.
The lookout joins the Tree of Knowledge (2009) and The Globe Hotel (2016) as a local tourism drawcard. The three sculptural projects share a layered design approach that uses space, framing and materials to reference and reinterpret the region's vernacular architectural heritage.
Barcaldine is a desert oasis known as 'the garden town of the west' due its location above two artesian aquifers that enable large trees to thrive in the arid environment. The nearby Lara Wetlands attract migratory birds from around the world and clear night skies are perfect for stargazing.
The lookout offers expansive views across this unique landscape, rewarding visitors with a fresh perspective and making a valuable addition to the town's tourism infrastructure.
The form of the new lookout borrows from elevated, rural water tanks. An oversized lattice defines the building's perimeter, framing views and drawing visitors to vantage points at the lookout's edge.
The lattice provides shade and echoes the western screen of the adjacent Globe Hotel, now an information centre. A raised walkway connects the lookout to the hotel's first-floor verandah, extending the hotel's distinctive, cross-braced timber framing to create a seamless and elegant link.
Our original master plan (2007-2010) aims to turn Barcaldine into a regional cultural centre, with projects designed for staged delivery as funding becomes available. The lookout's lift and stairs are positioned to service a future cultural centre, encompassing a performing arts theatre and art gallery, to be integrated into the site over the next two decades.
The structure preferenced sustainable materials and was built by local tradespeople, minimising contractor mileage and supporting the community. An integrated value management process ensured that the budget was met without compromising the design.
The lookout provides another incentive for passing tourists to stop in Barcaldine, keeping the town's cafes and pubs open and contributing to the long-term economic sustainability of the region.
On the land of the Iningai people.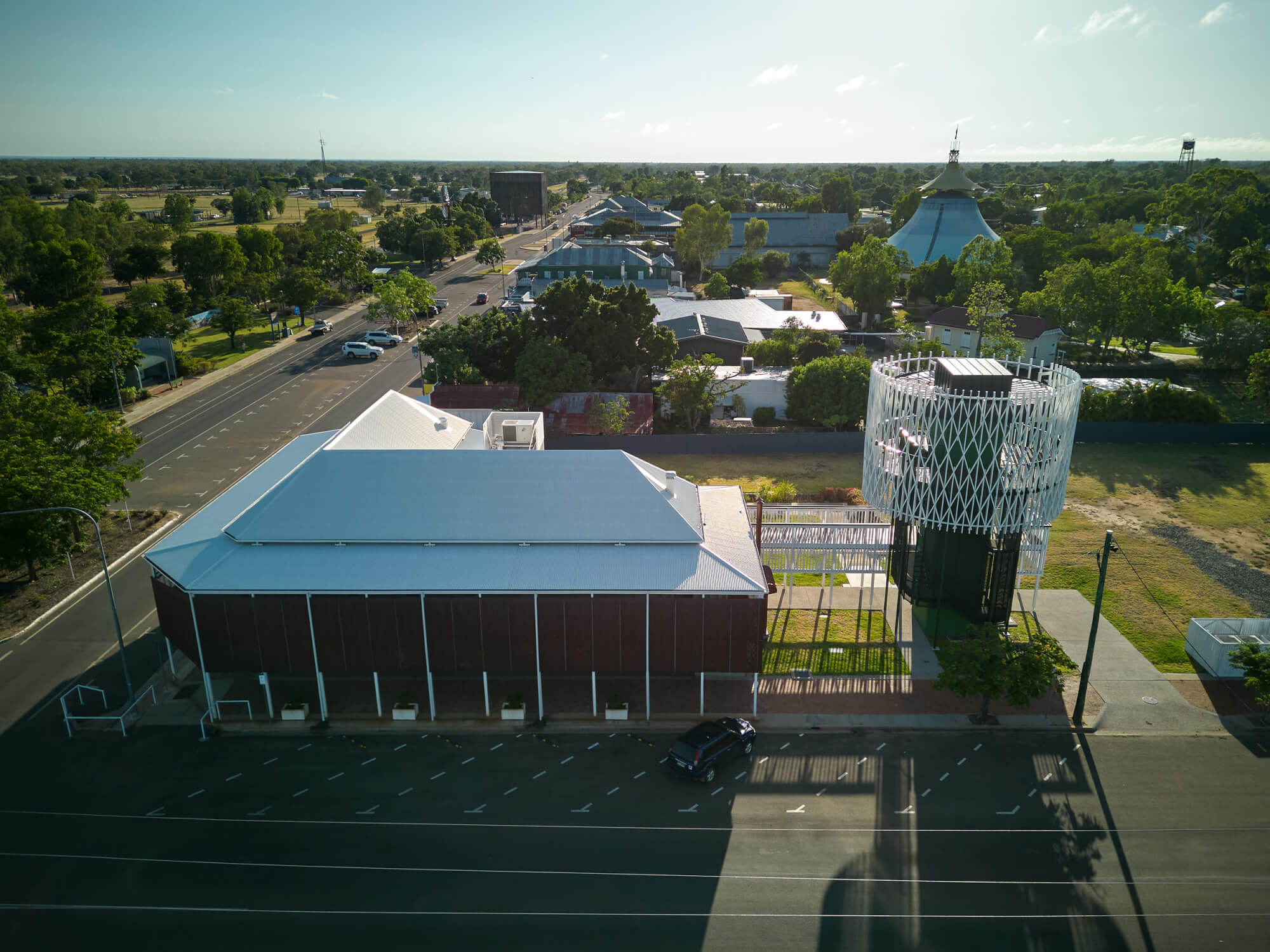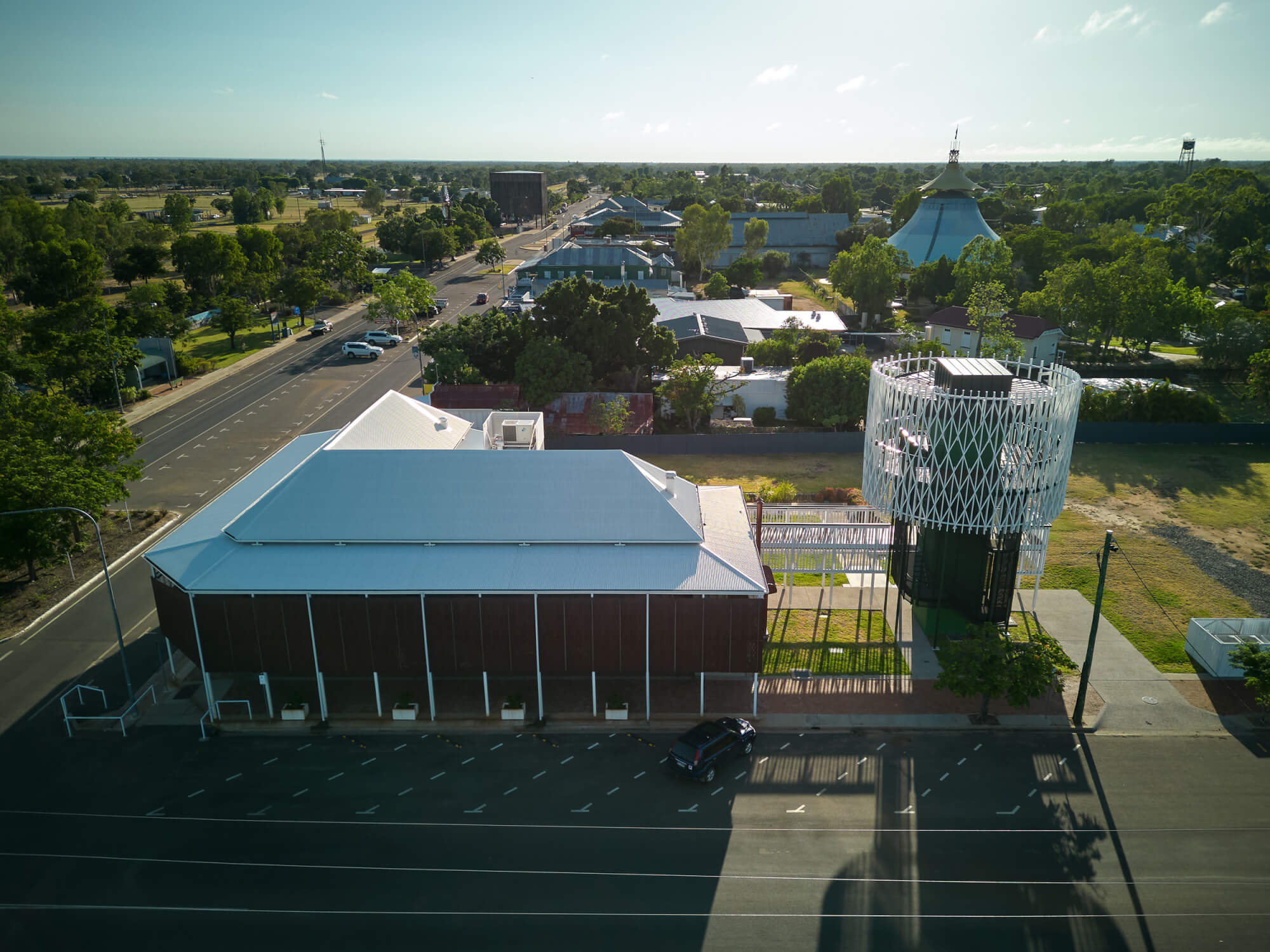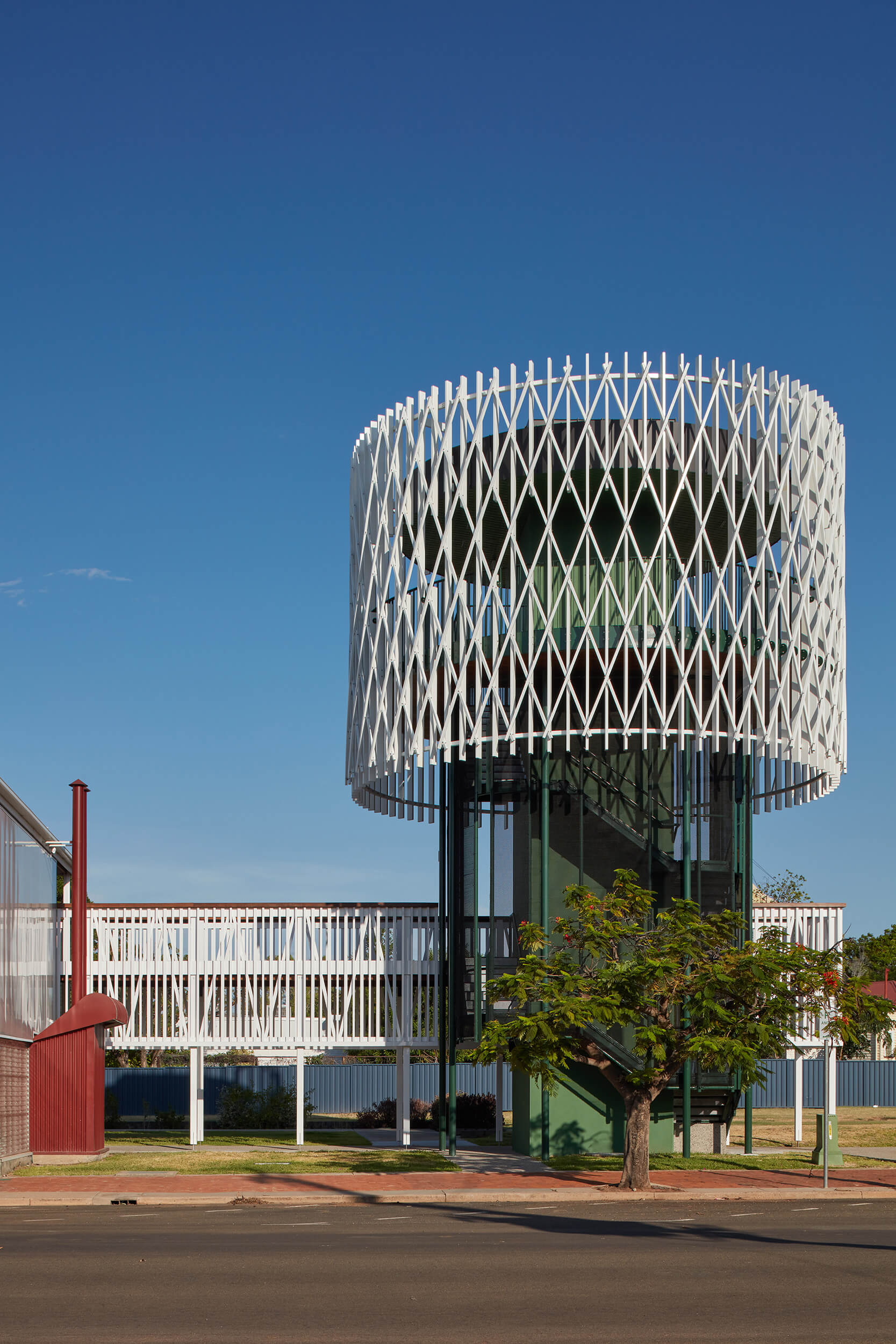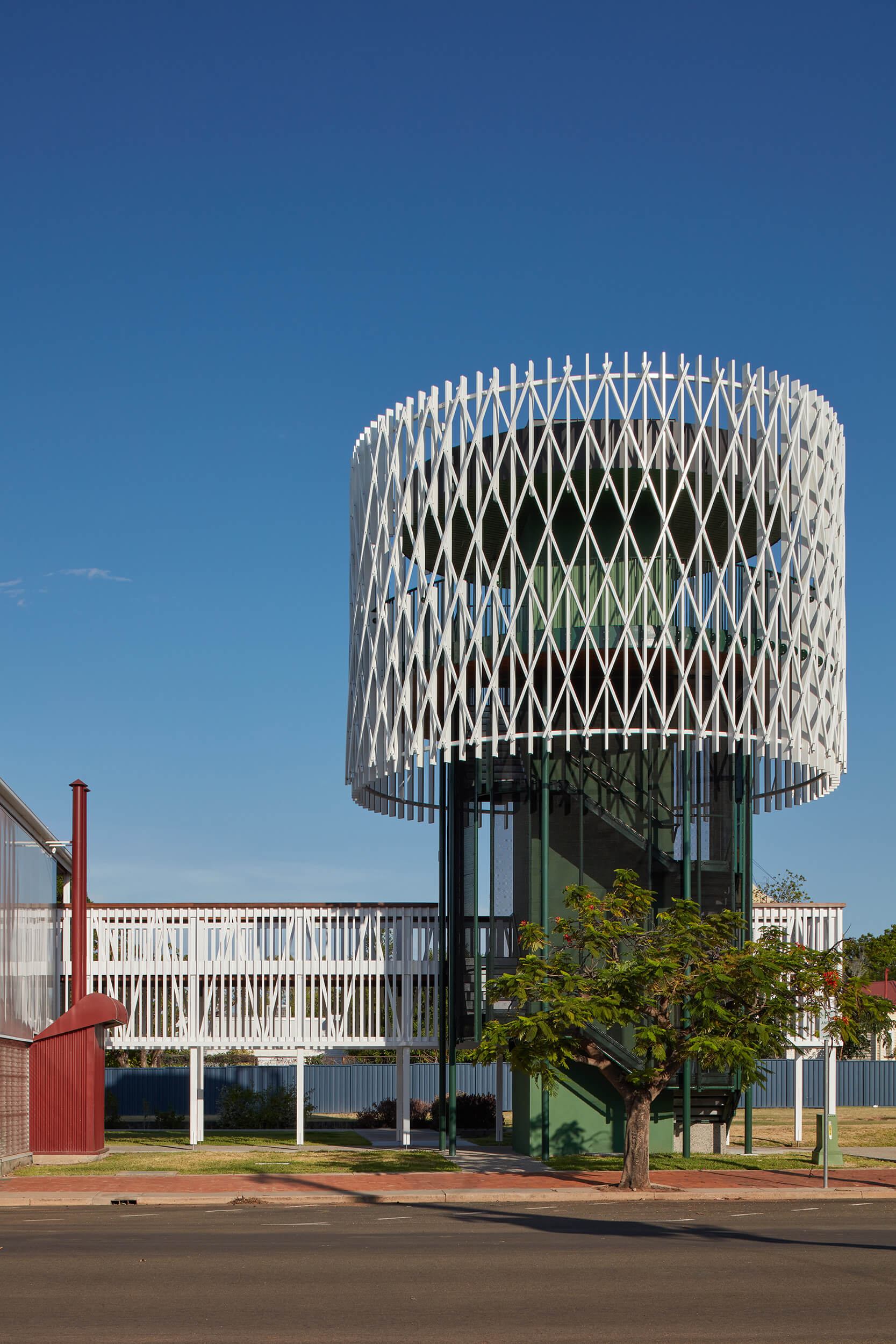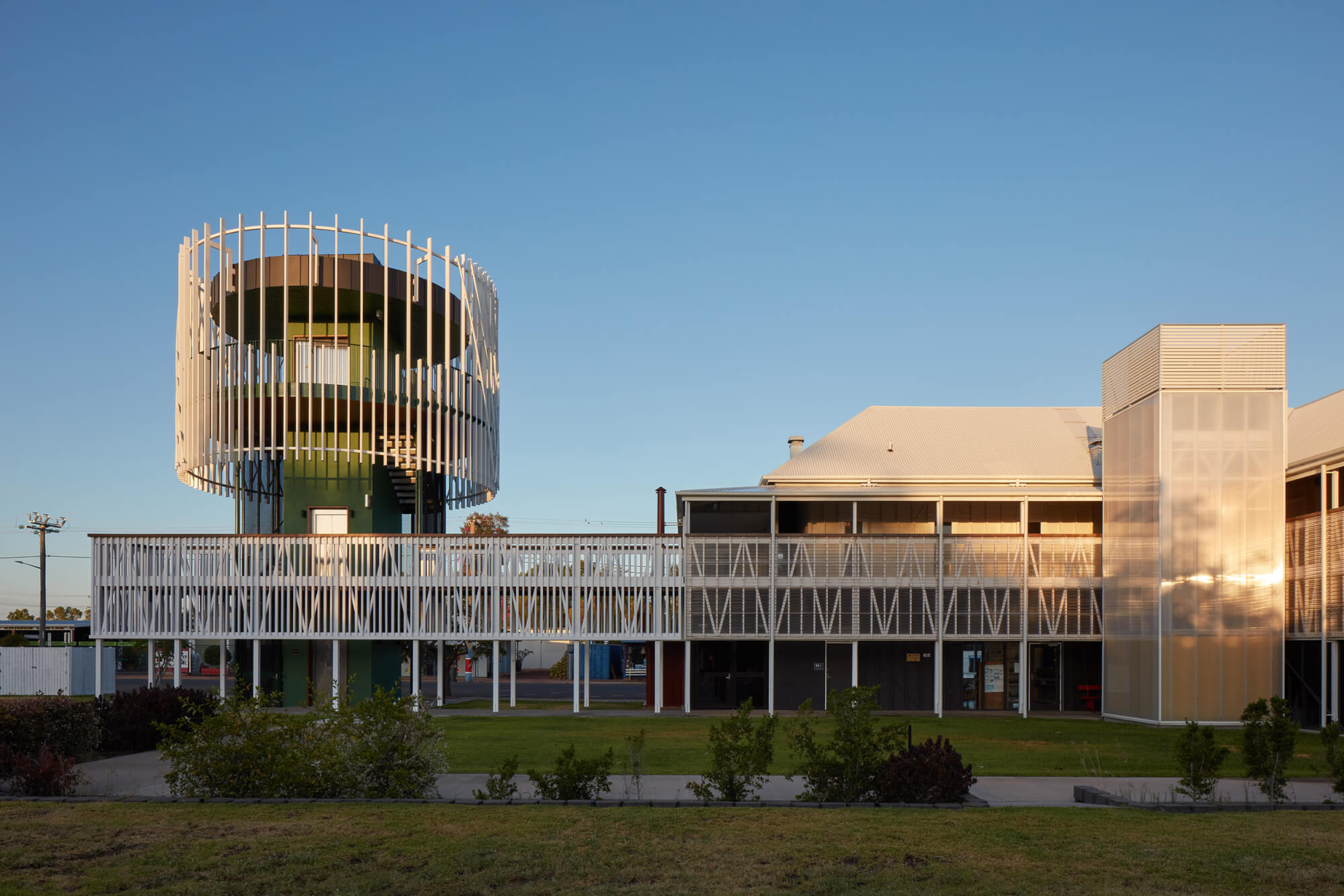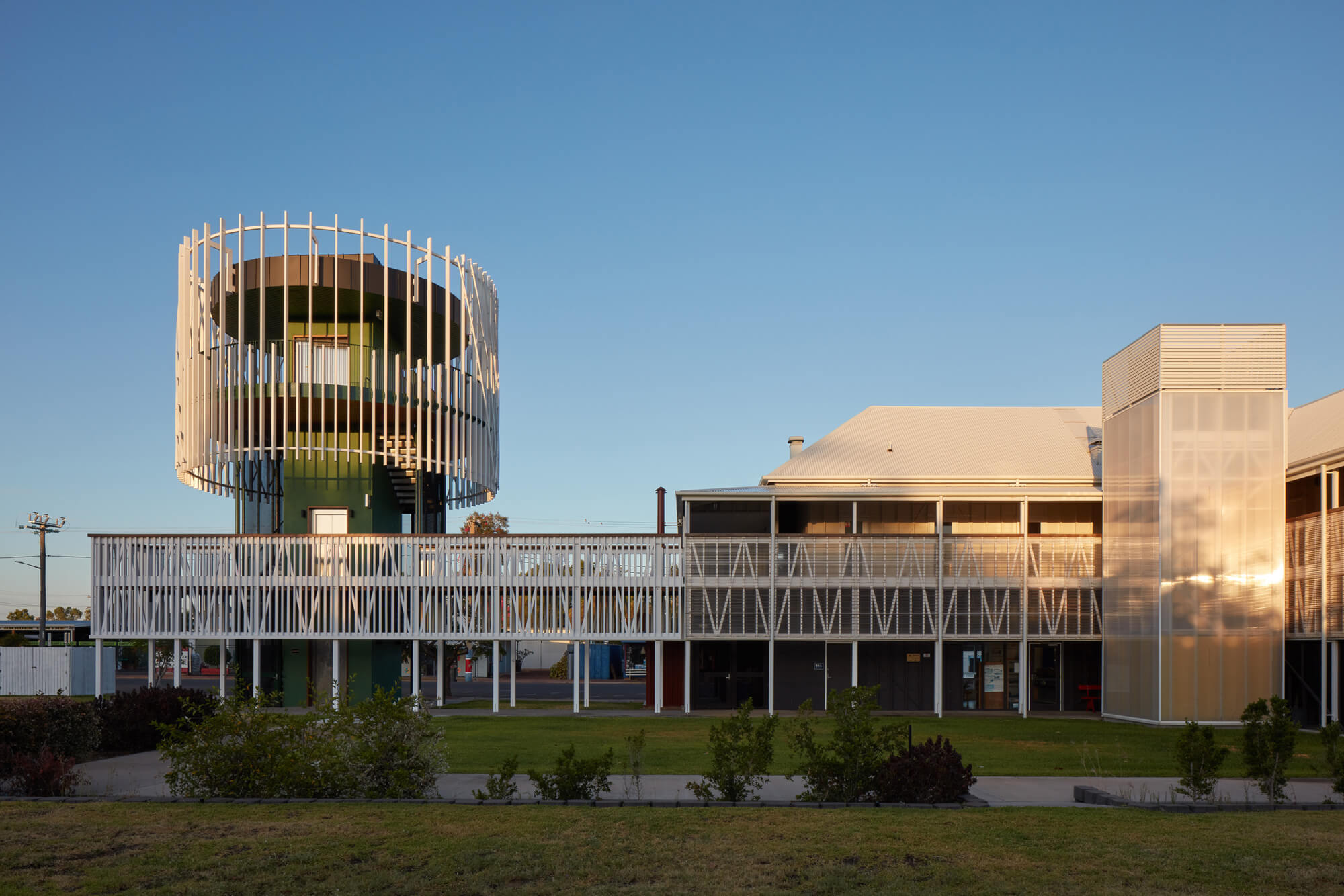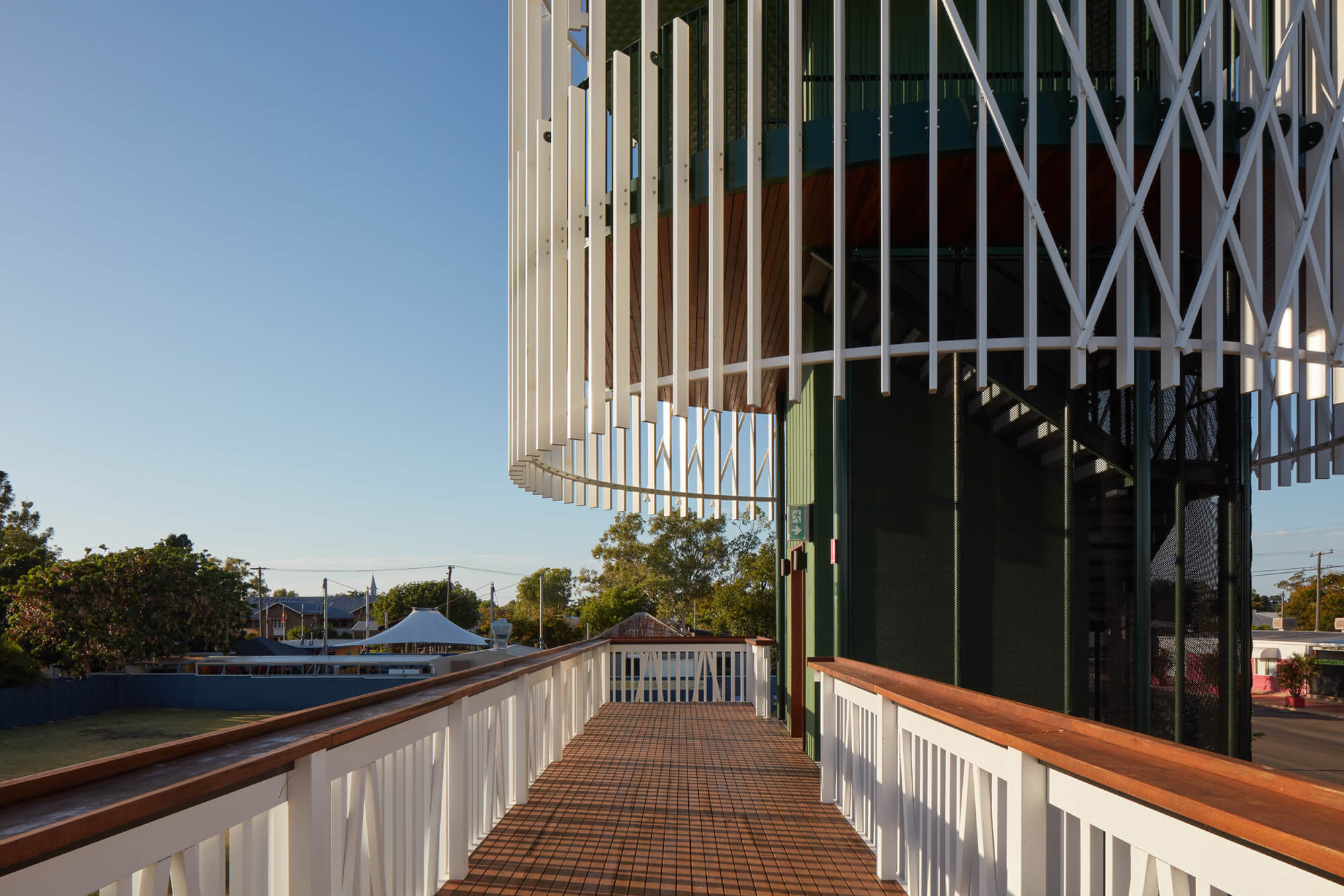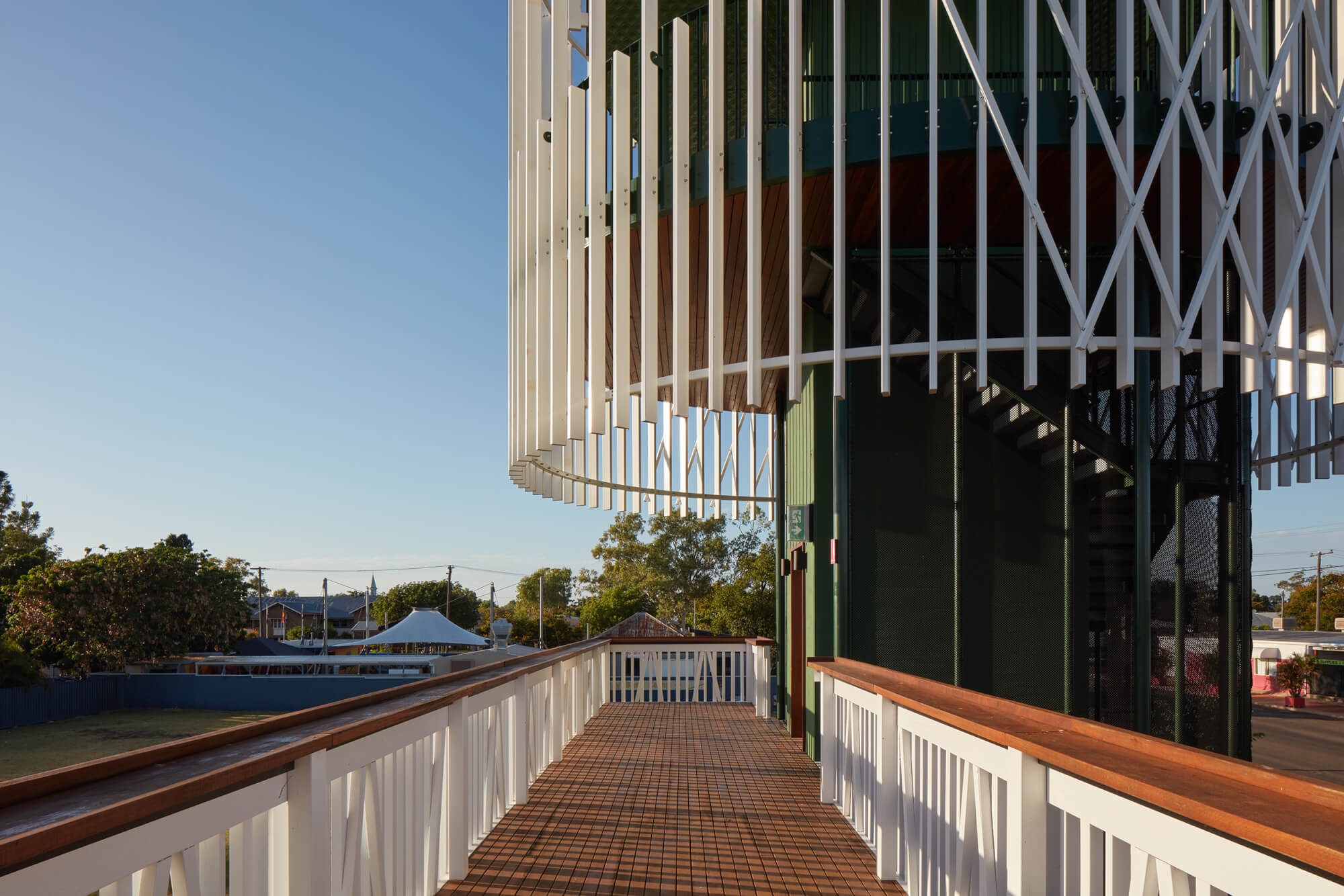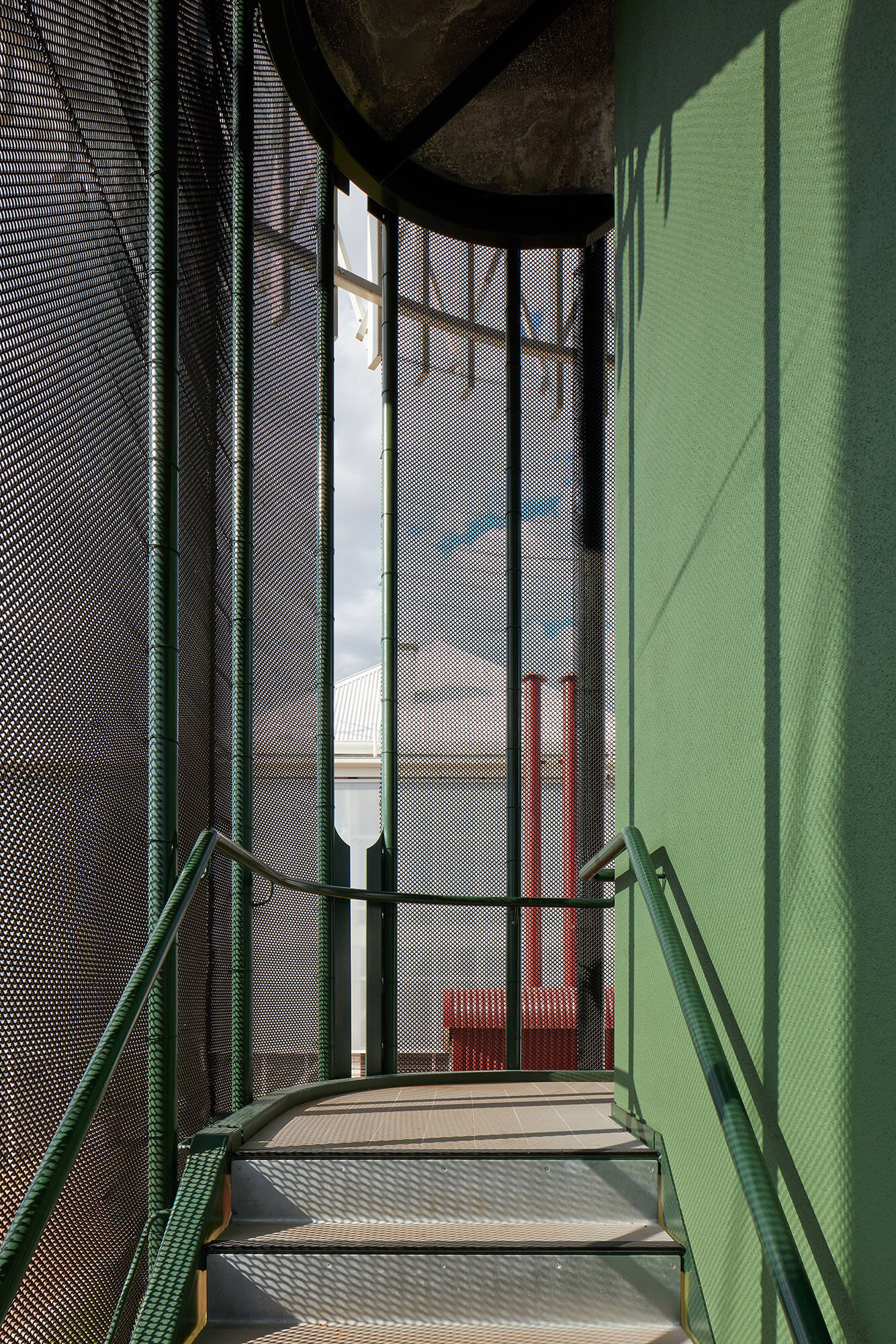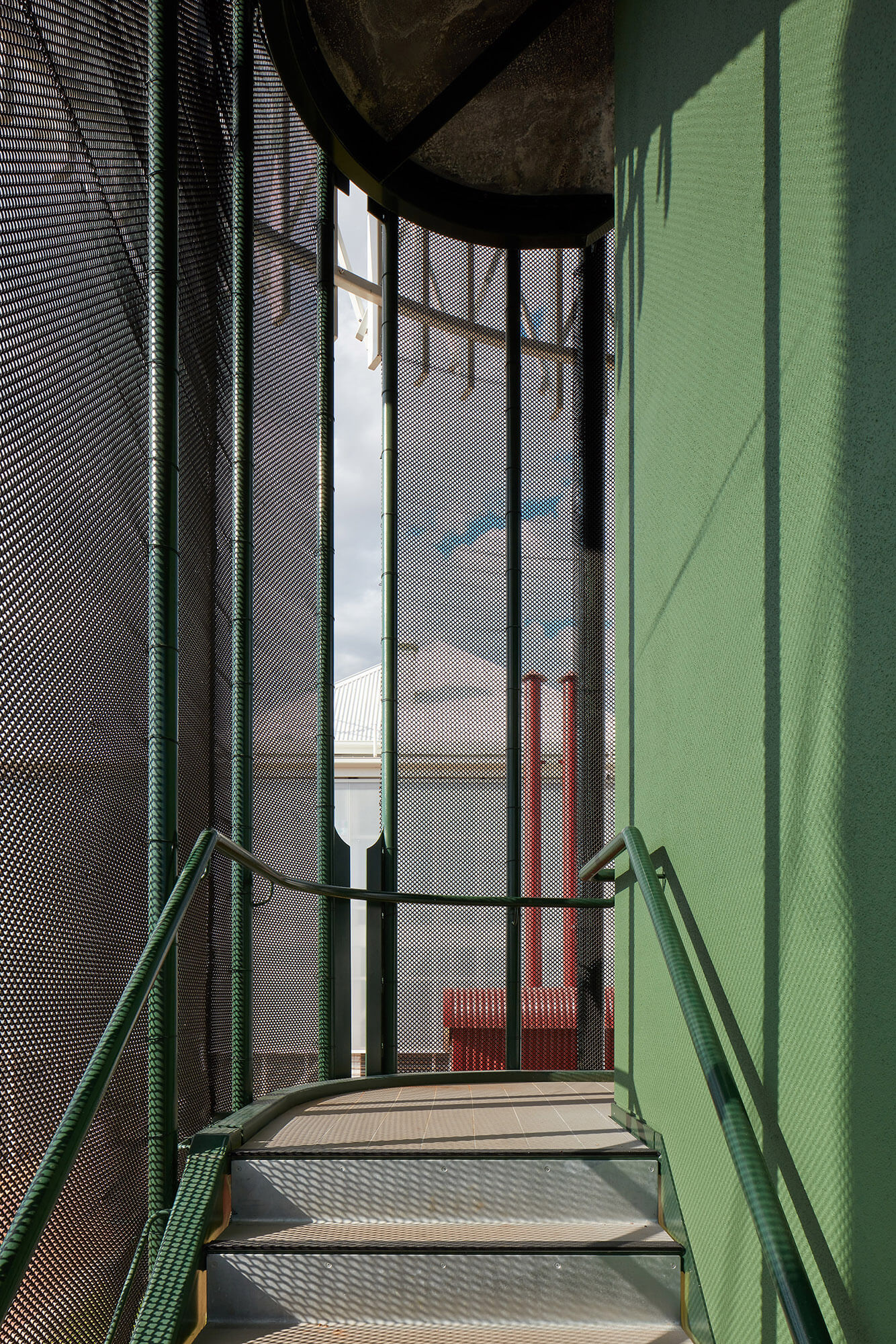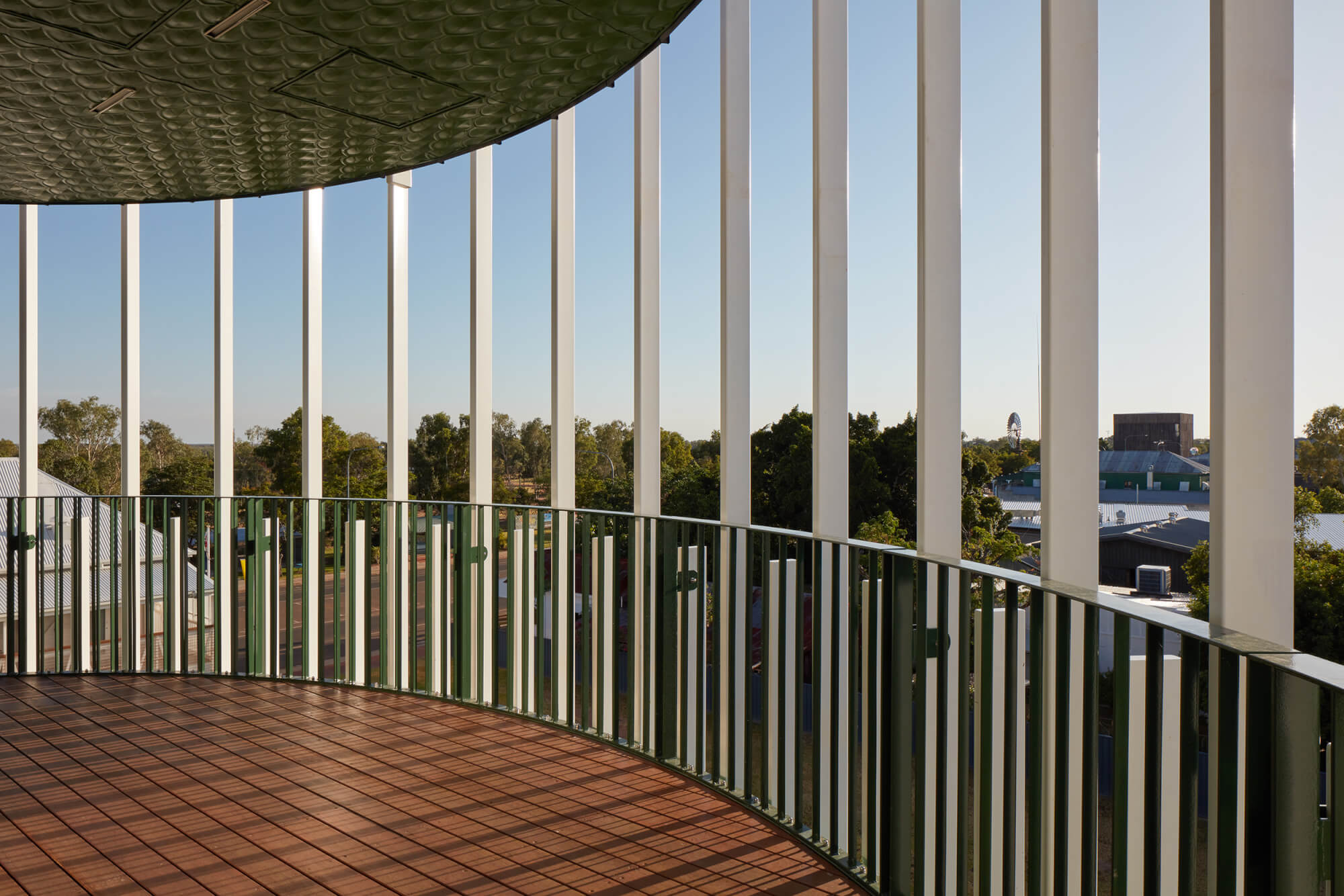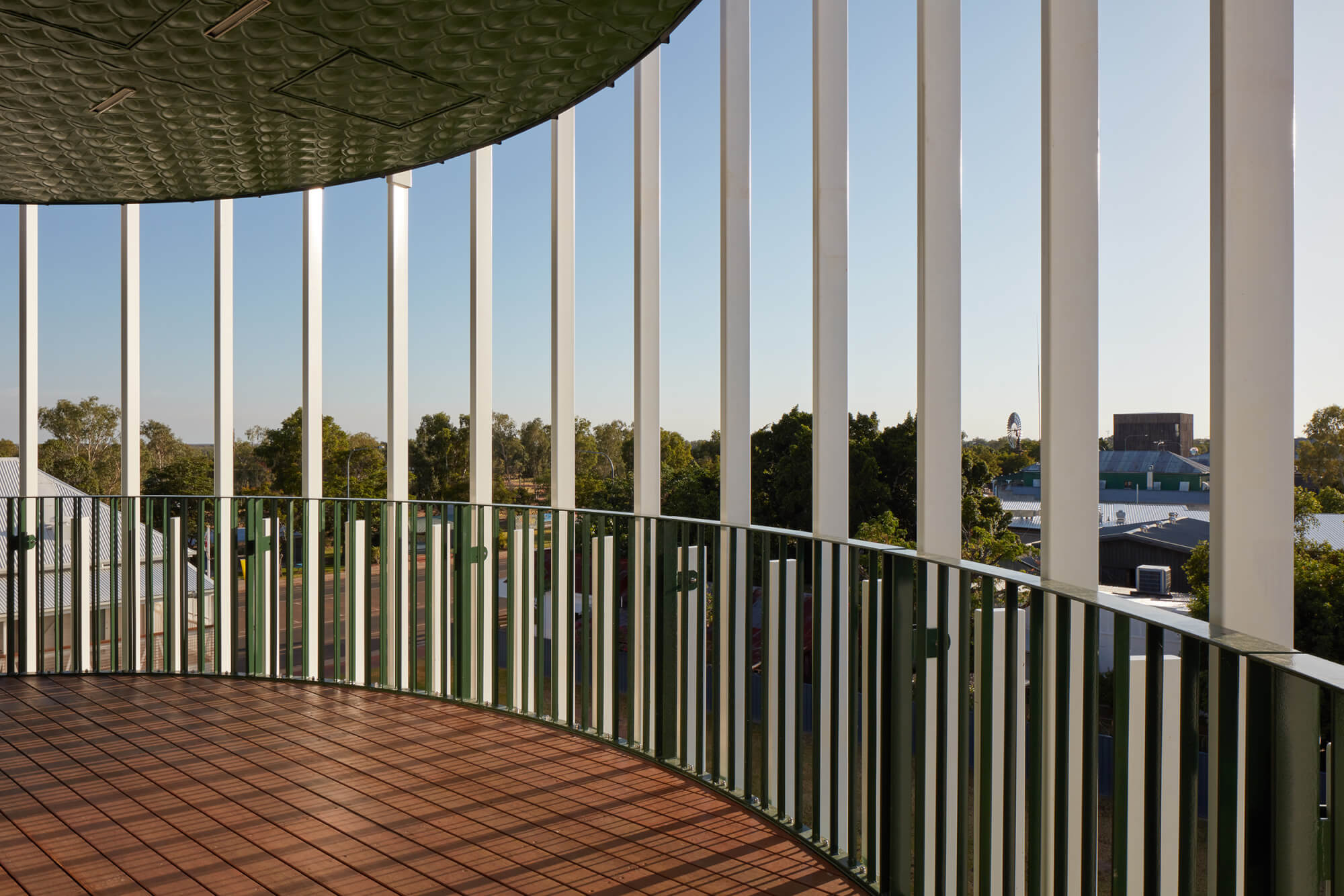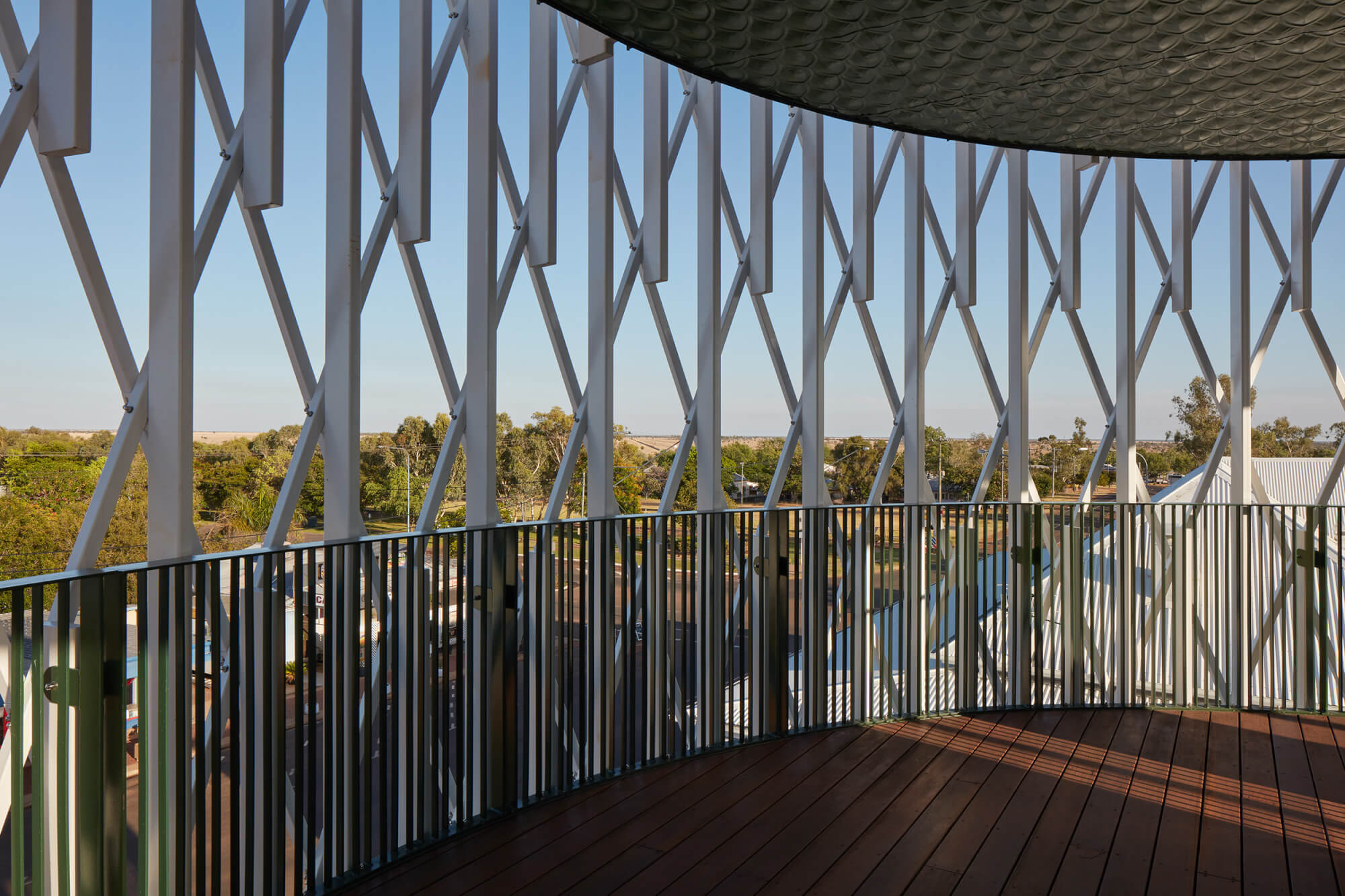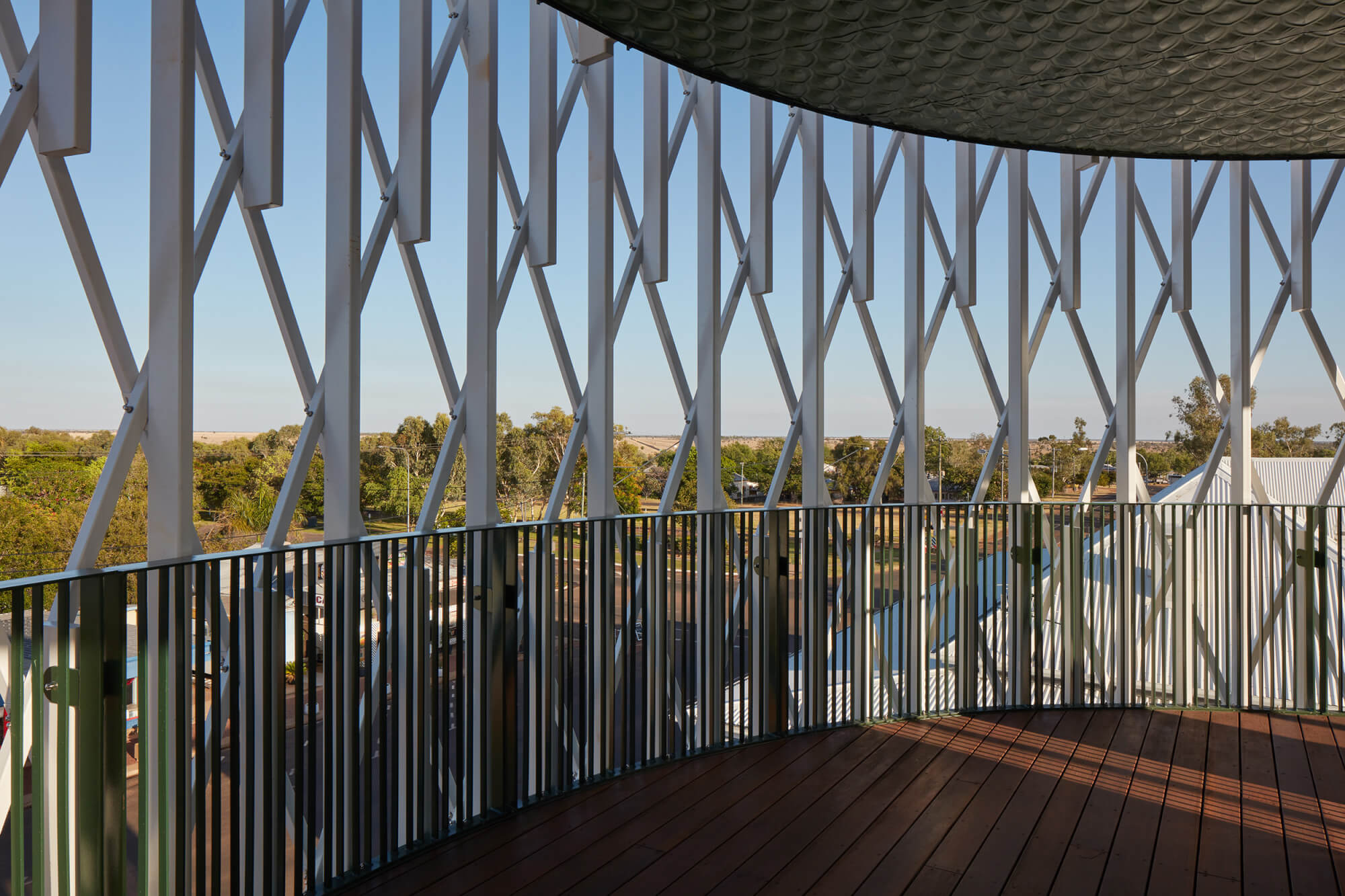 Photography by Christopher Frederick Jones