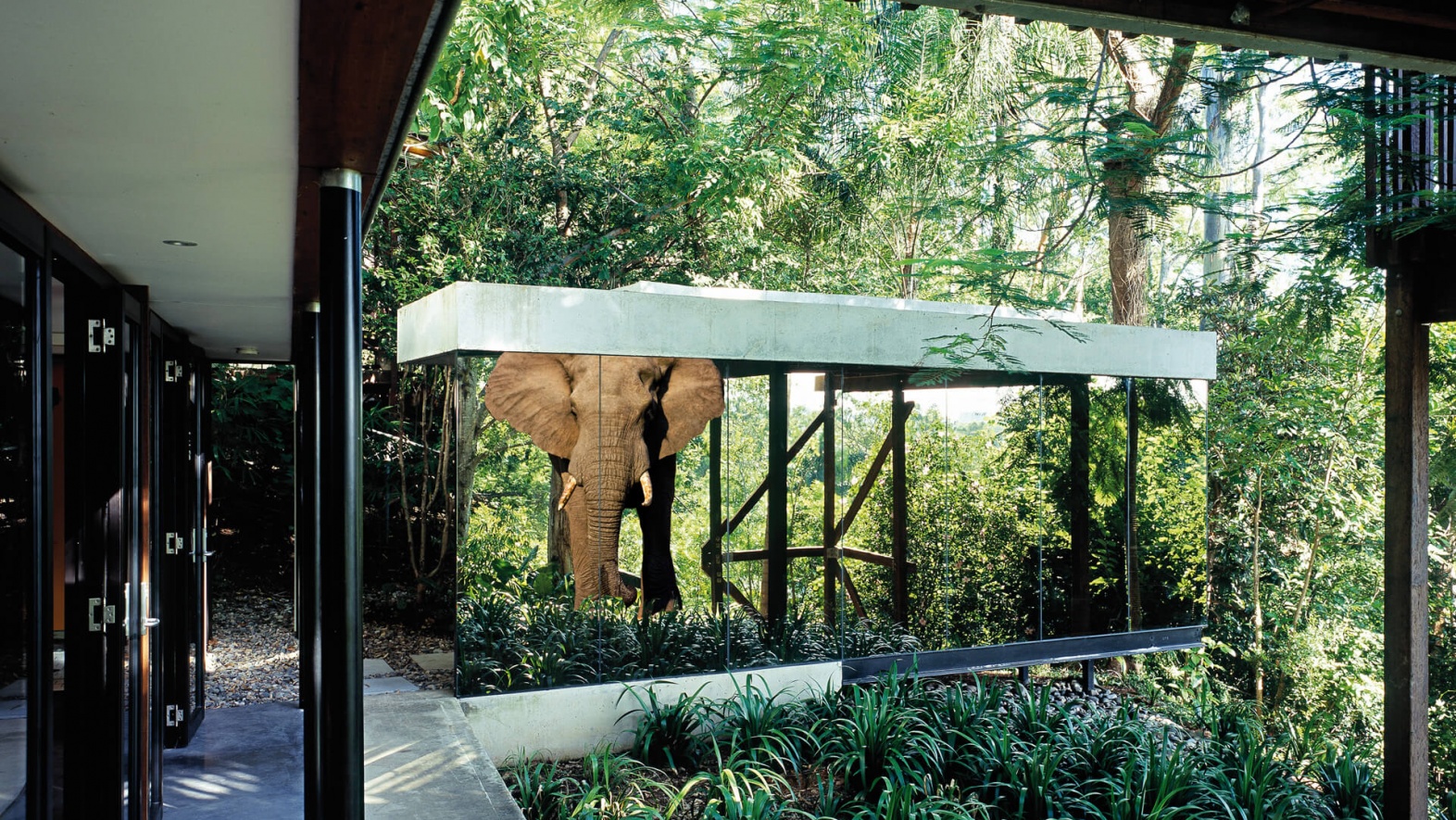 Taringa Residence
This project needed to increase winter sunlight, and provide additional space for its inhabitants.  
The original house is post war on a steep, south-facing site with mature, dense vegetation, and little access to sunshine. We added a deck, which acts as a remote structure to intercept winter sun. From the house, it is a desirable destination accessed by bridge – warm in winter and leafy in summer.
We also designed three extra spaces which include:
A room in the garden
A room seamlessly part of the house
A connecting space
We designed the garden to extend the perceived landscape from common paths of travel, as opposed to removing landscape. We added a thin undercroft to limit excavation and provide natural light and ventilation. We used the sub-floor void to aid ventilation, and referenced the red glow emanating from cut earth at the centre of the house.
The three interventions (deck, undercroft, garden room) occupy the backyard in very different ways, influencing each other and the existing house, while establishing new micro-contexts.
On the land of the Turrbal and Jagera peoples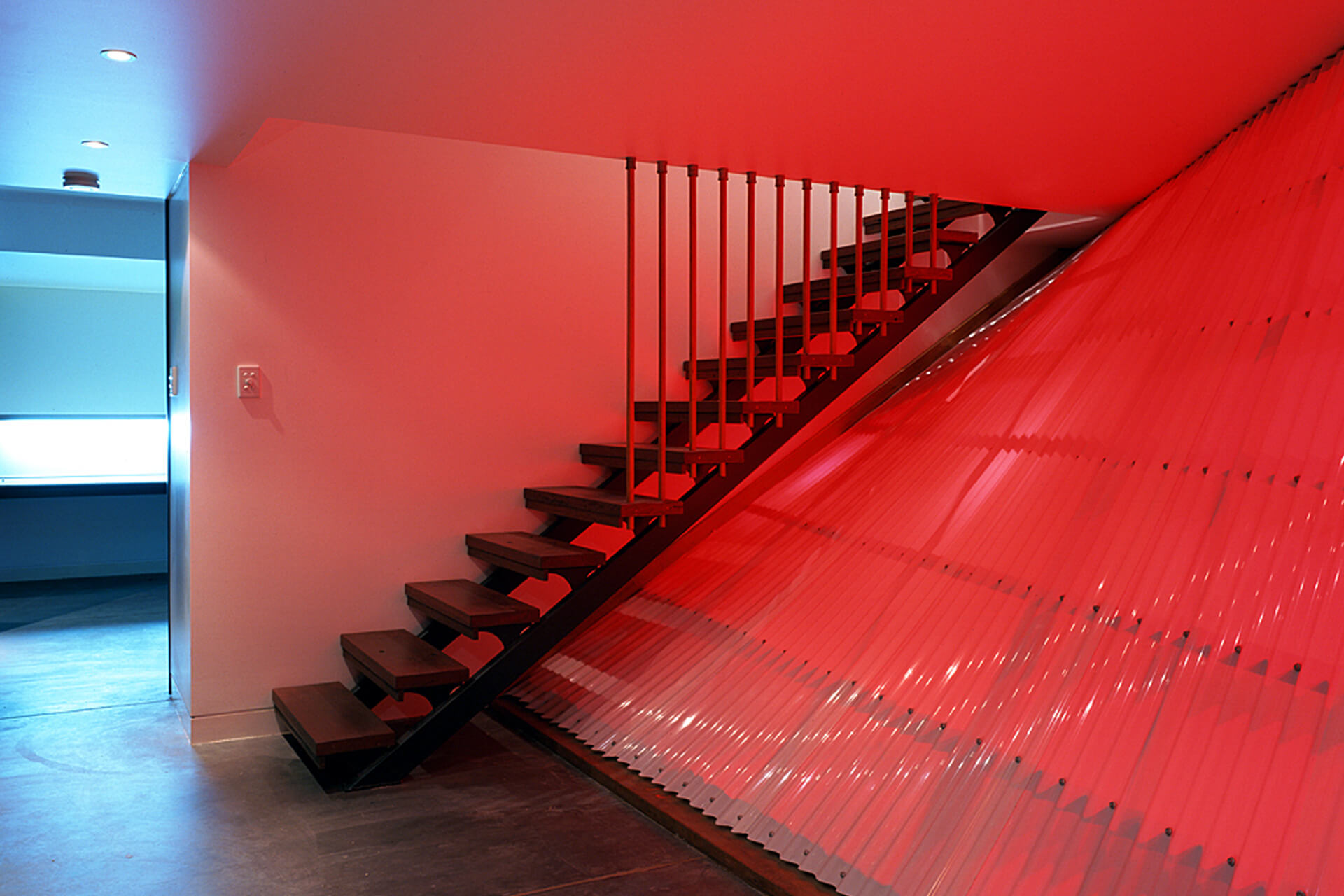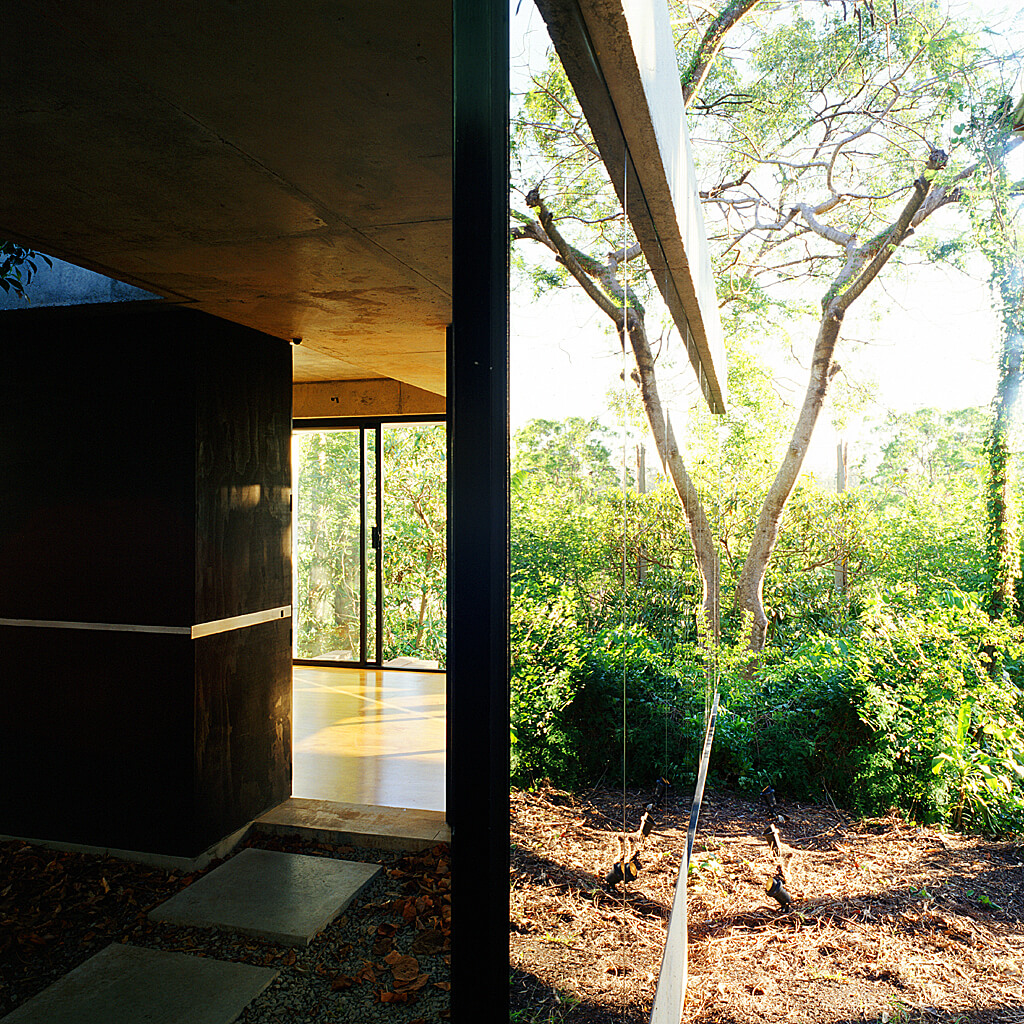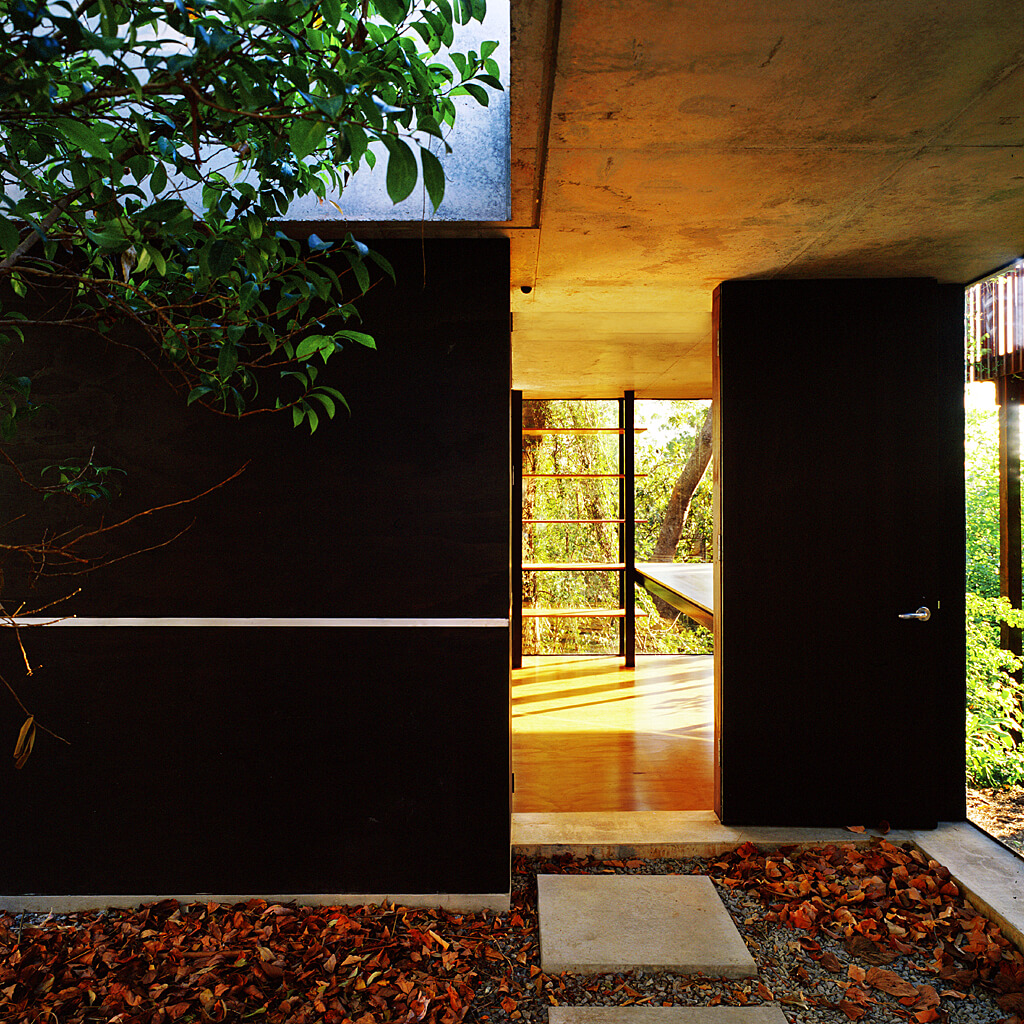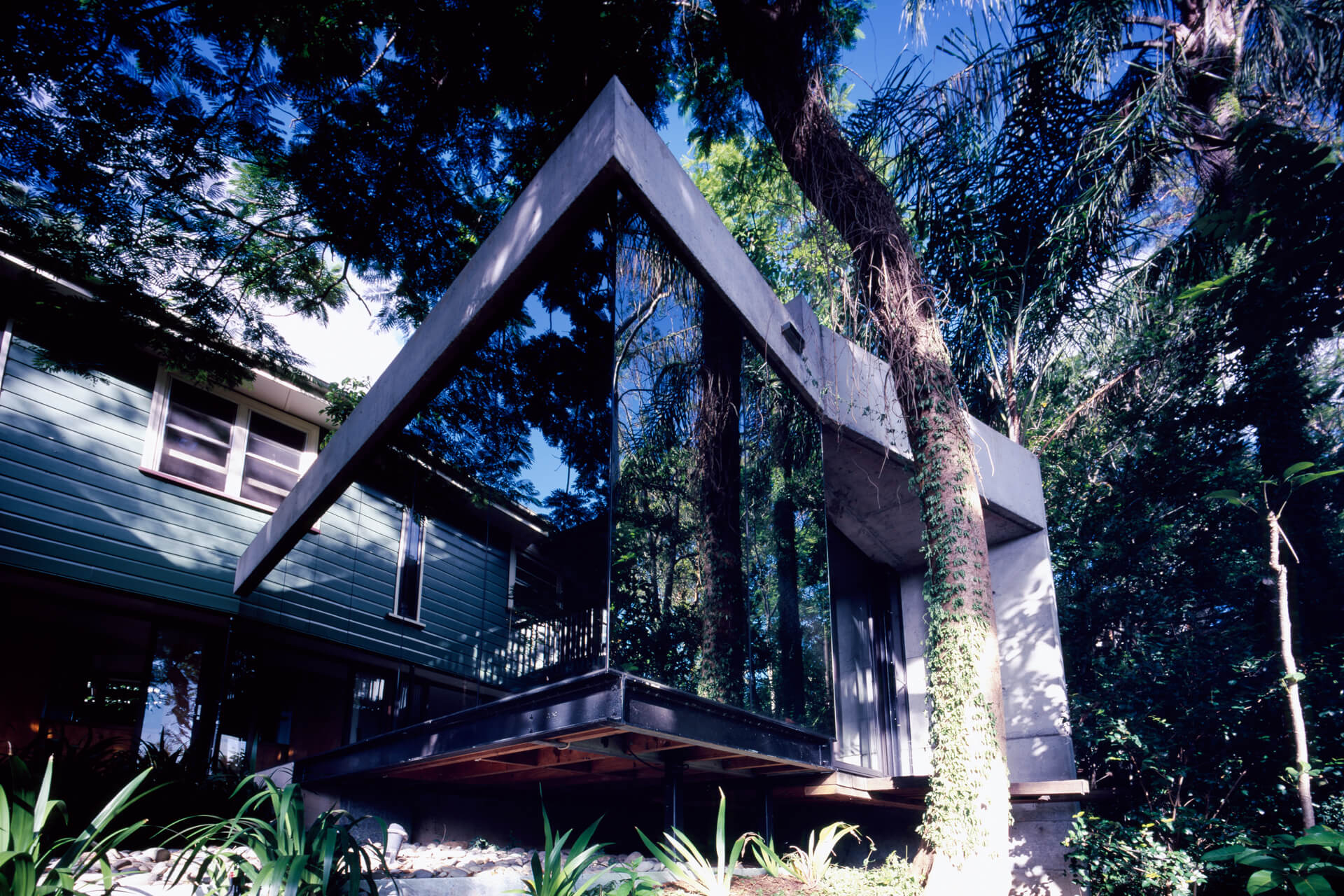 Photography by Jon Linkins and Shannon McGrath