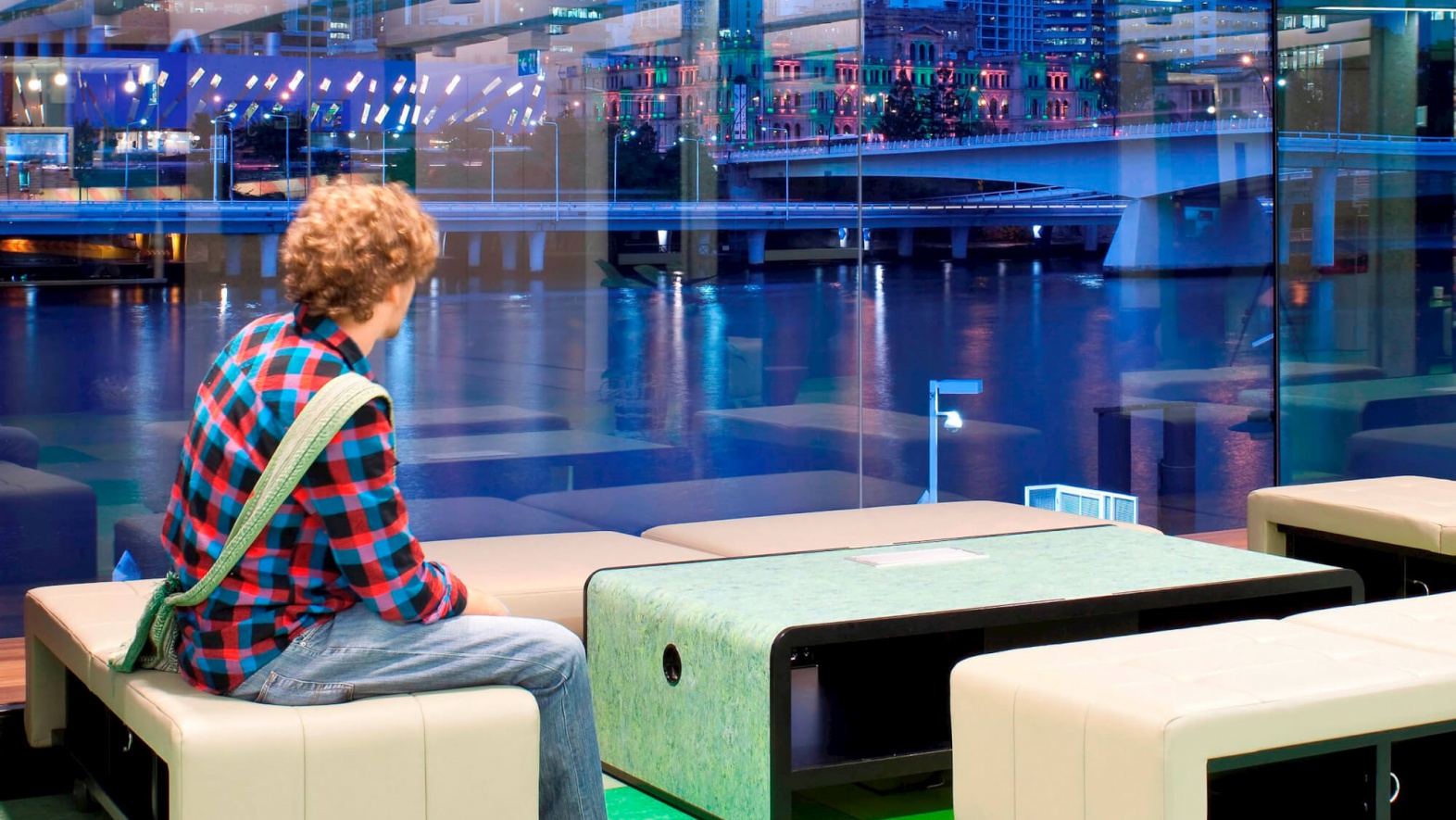 The Edge, State Library of Queensland
Libraries are traditionally very passive — you can borrow a book or read quietly in an armchair. The Edge is a new collaborative learning hub that focuses on 'learning by doing'.
This new work is located in the Queensland Cultural Centre precinct, designed by iconic Australian architect Robin Gibson.
Our design includes mirrored soffits and blade walls to window bays, that are perched out over the river walk, providing a connection to the surrounding city.
The extensive use of shaded clear glass in existing and reconfigured openings (as opposed to the original tinted glass) draws the landscape and the river into the building.
The interior features are tough, tactile and multi-purposed.
A handrail becomes a bicycle rack, chain mesh security screens become a seat and a new Escher-like stair rail provides a tactile physical link to the whole.
Environmentally Sustainable Design (ESD) principles and ESD tools are integrated into the building, allowing visitors access to, and real-time feedback on, the building's sustainable systems and energy use.
"The Edge" is a suitable tag for a building that is modified and subtly (re)regulated to adapt, and display the work of young creatives back to the city.
m3architecture with Deicke Richards Architects
On the land of the Turrbal and Jagera peoples.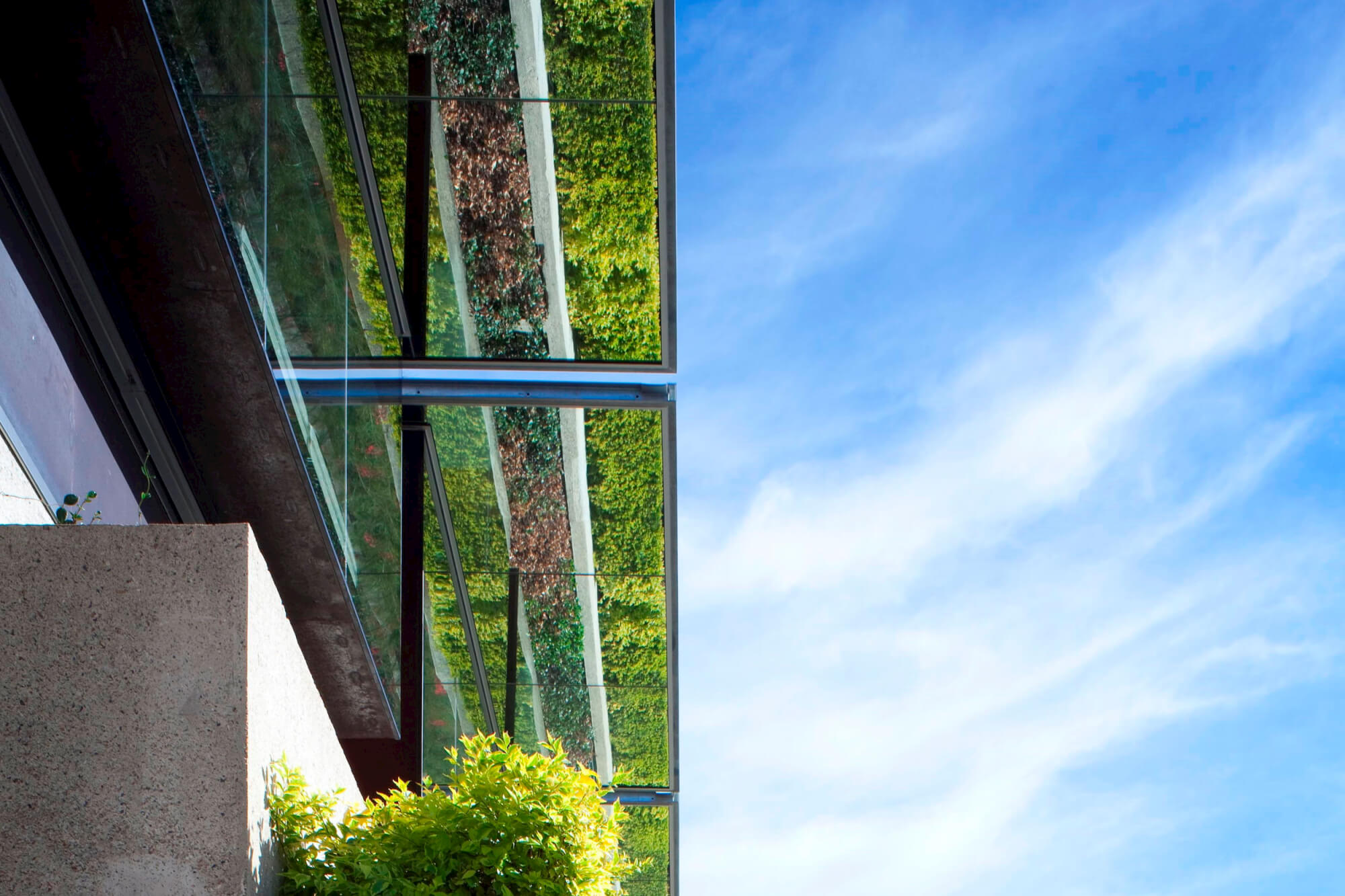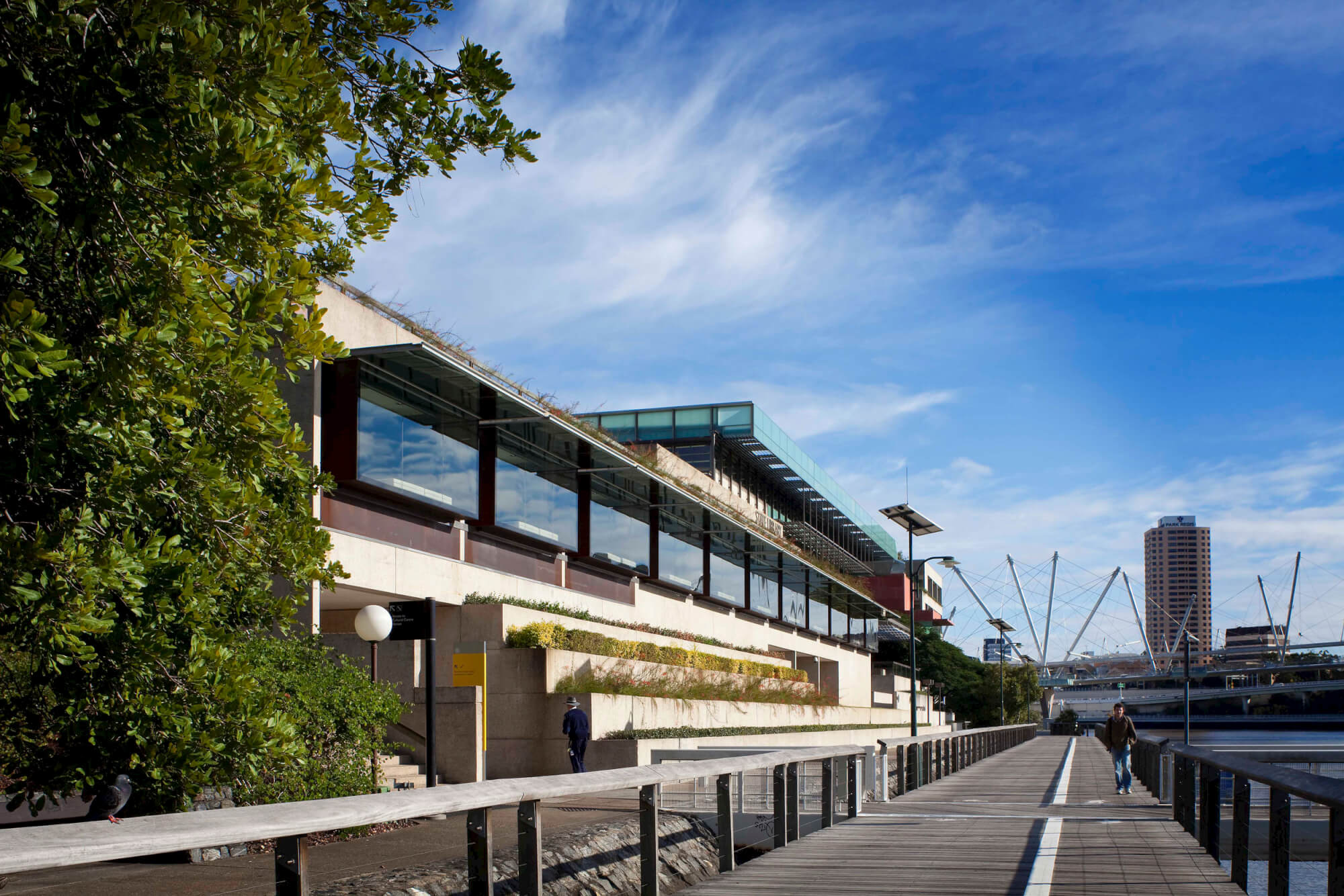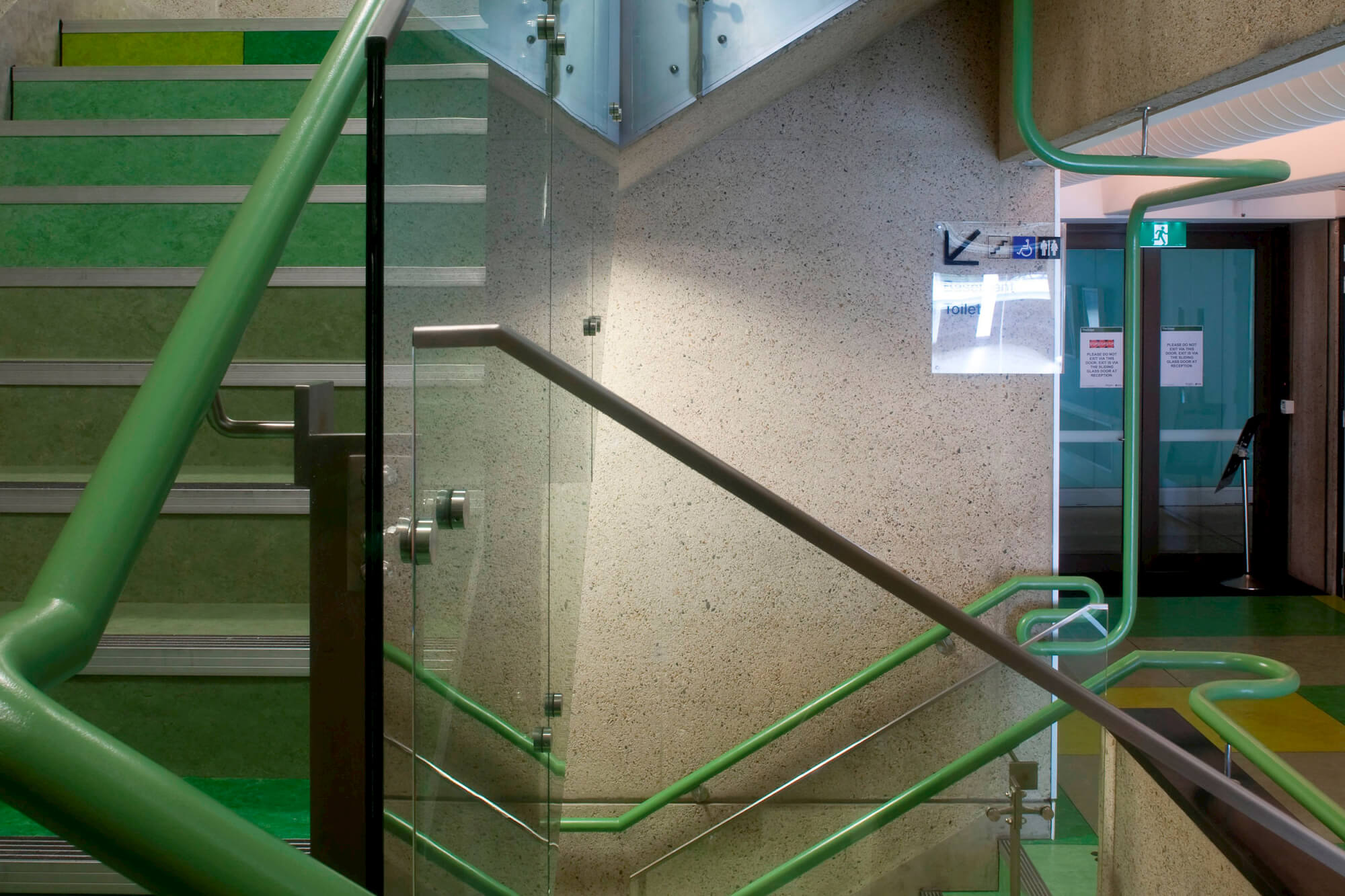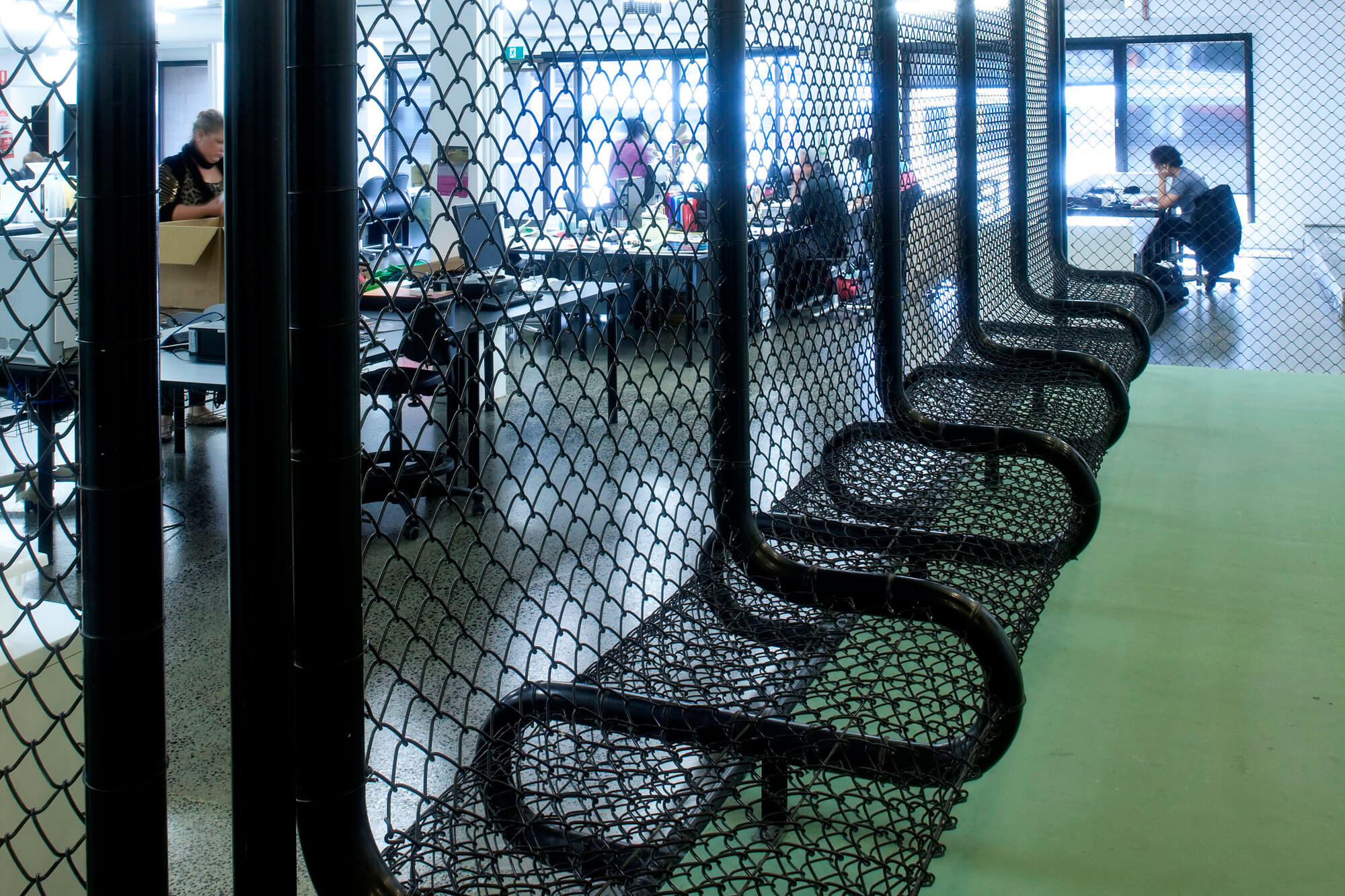 "m3architecture has made a very impressive contribution to Queensland's built environment."
The Honourable Rod Welford MP, Minister for the Arts, Minister for Education and Training.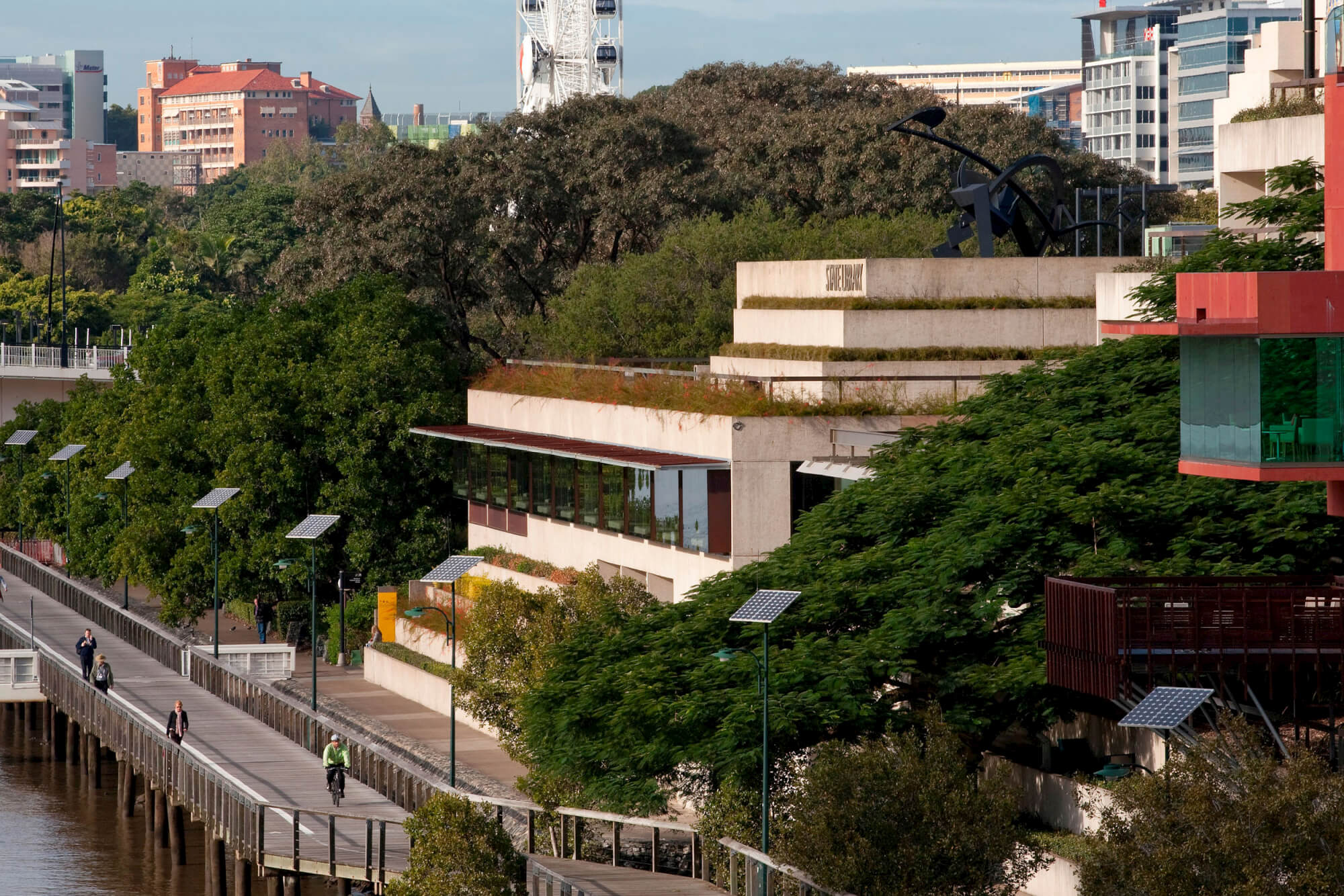 Photography by Jon Linkins