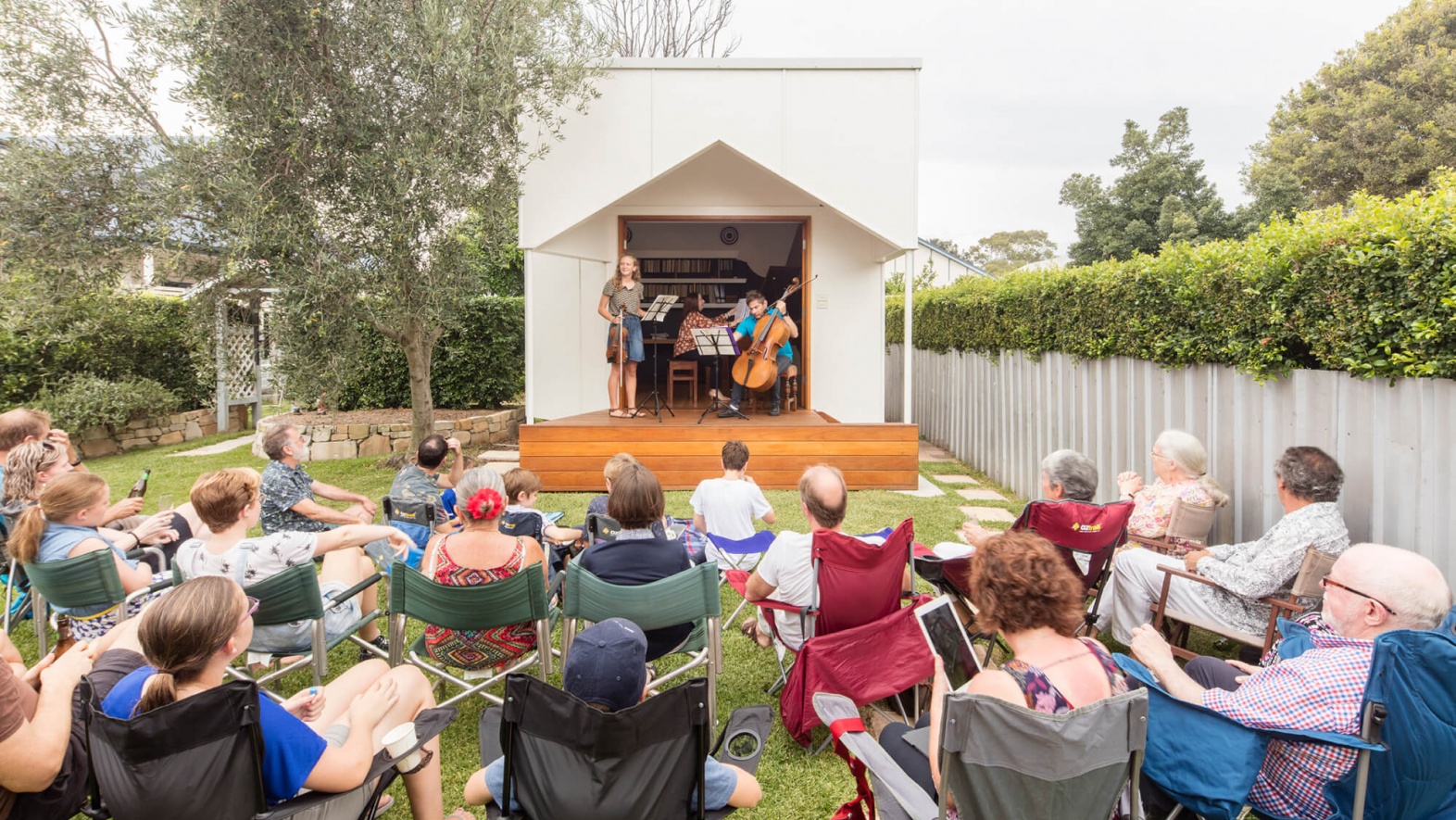 Newcastle Music Studio
Backyards are important places – small things/big things, local/international, freedom/pressure – places where it's possible to let it all go, and for that reason, they are often the birth places of extraordinary talent.
This project involved designing a music teaching studio in the backyard of a family home in suburban Newcastle, Australia.
We took inspiration from a method of teaching, founded in Finland. When considering Finland and music, we couldn't help but think of architect Alvar Aalto and Finlandia Hall. This precedent provided a glimmer of a studio – a light filled space, with timber stage, white backdrop and blue audience zones compressed into a small studio.
The design creates a unique backyard pedagogy – a spatial environment that enables students to drift in and out of practice and performance. The duality of the concept hybridises two worlds – the high architecture of a public building, and the DIY approach of a backyard.
Much like Finlandia Hall, the studio is rectilinear along the fence and modelled around an existing tree. An original piece of the Hall's marble façade was scored and now rests in the corner of the music studio.
The result is a public building in a backyard; a fibro shed with international aspirations; a place for lessons, concerts or quiet contemplation. More than anything, it's a place in a garden where music grows.
On the land and waters of the Awabakal and Worimi peoples.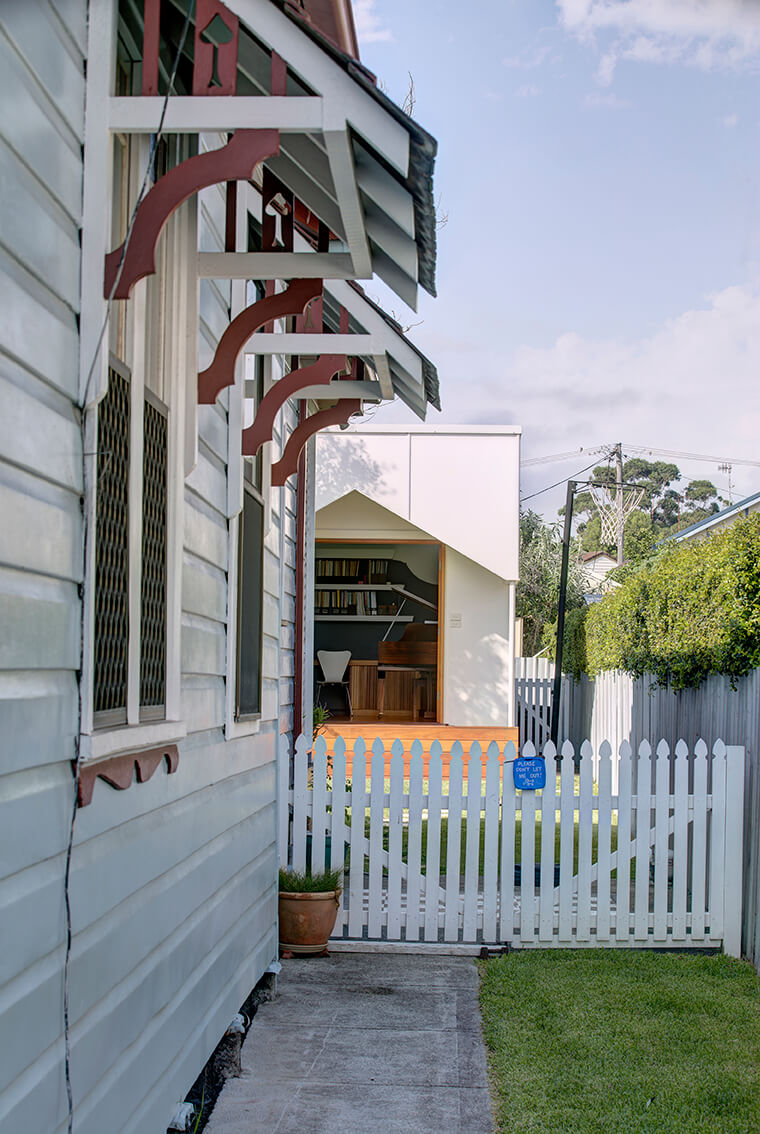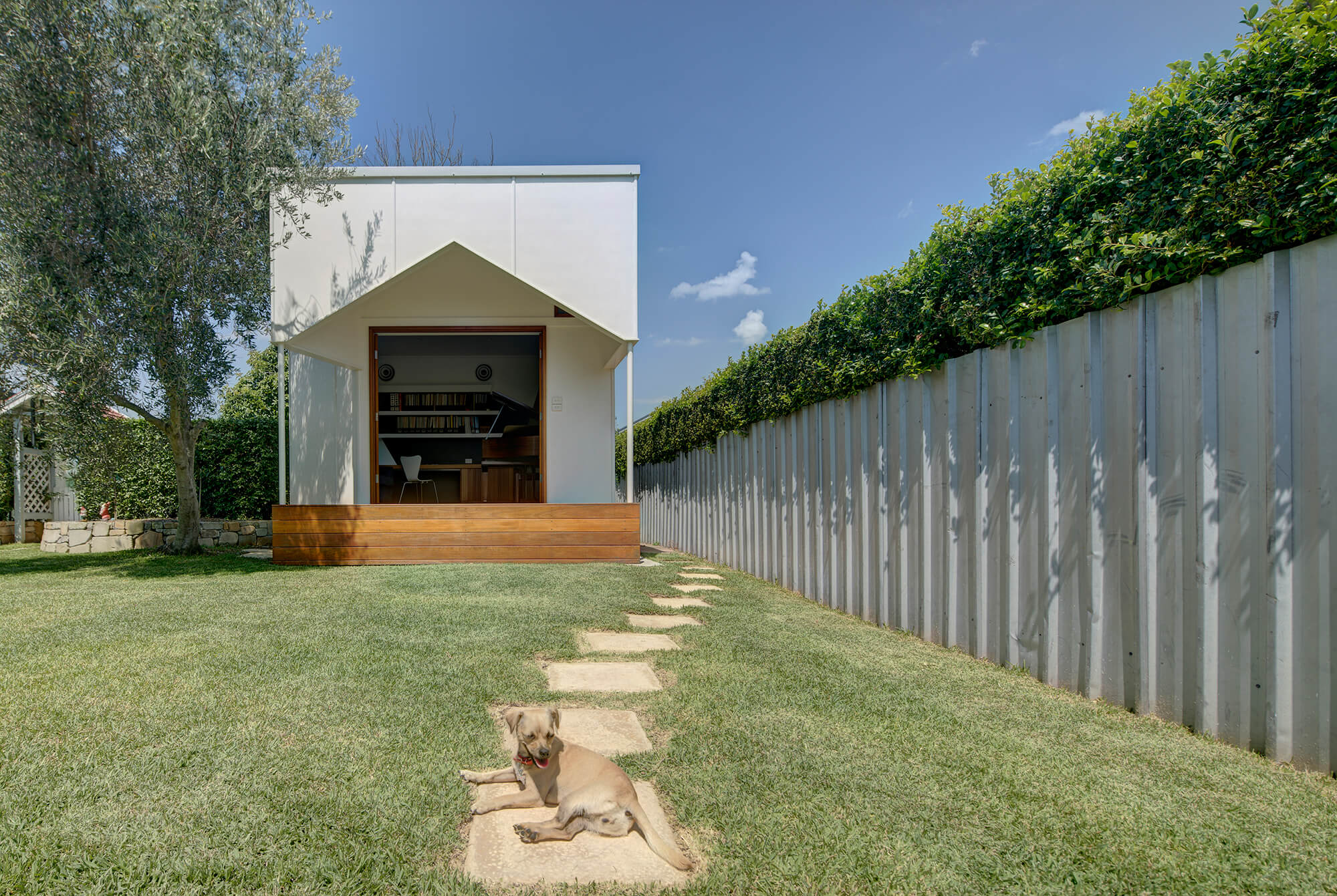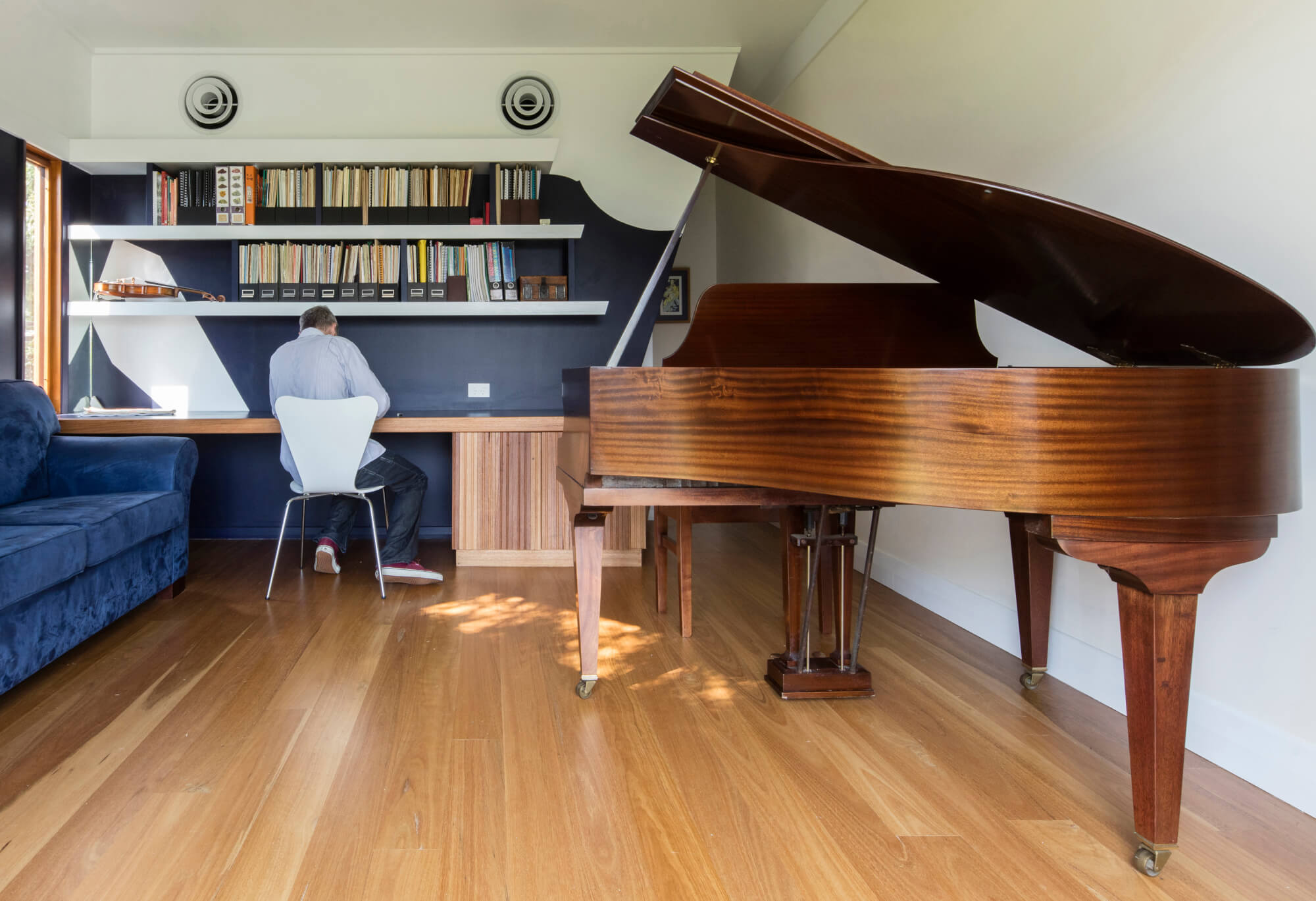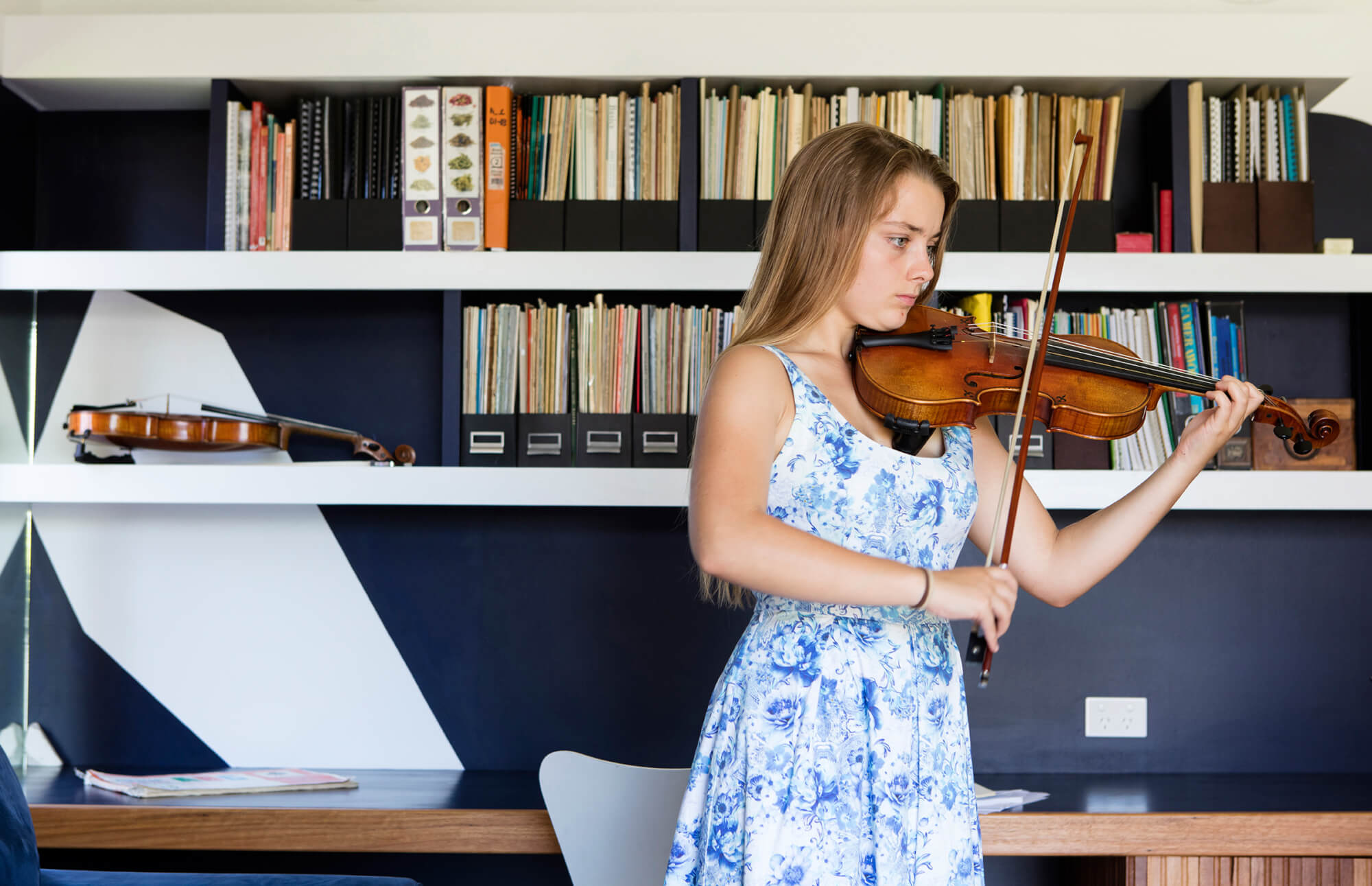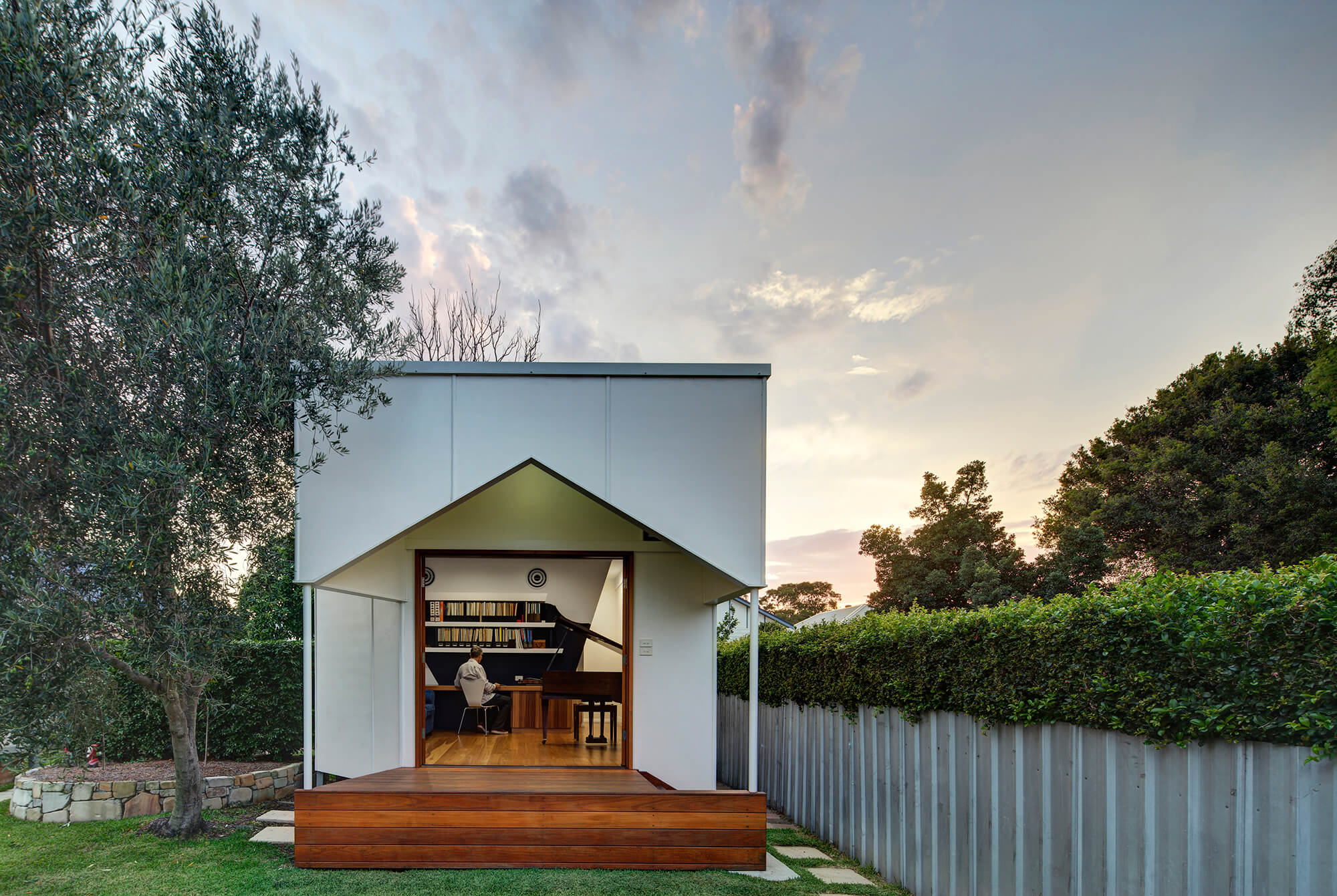 Photography by Brett Boardman