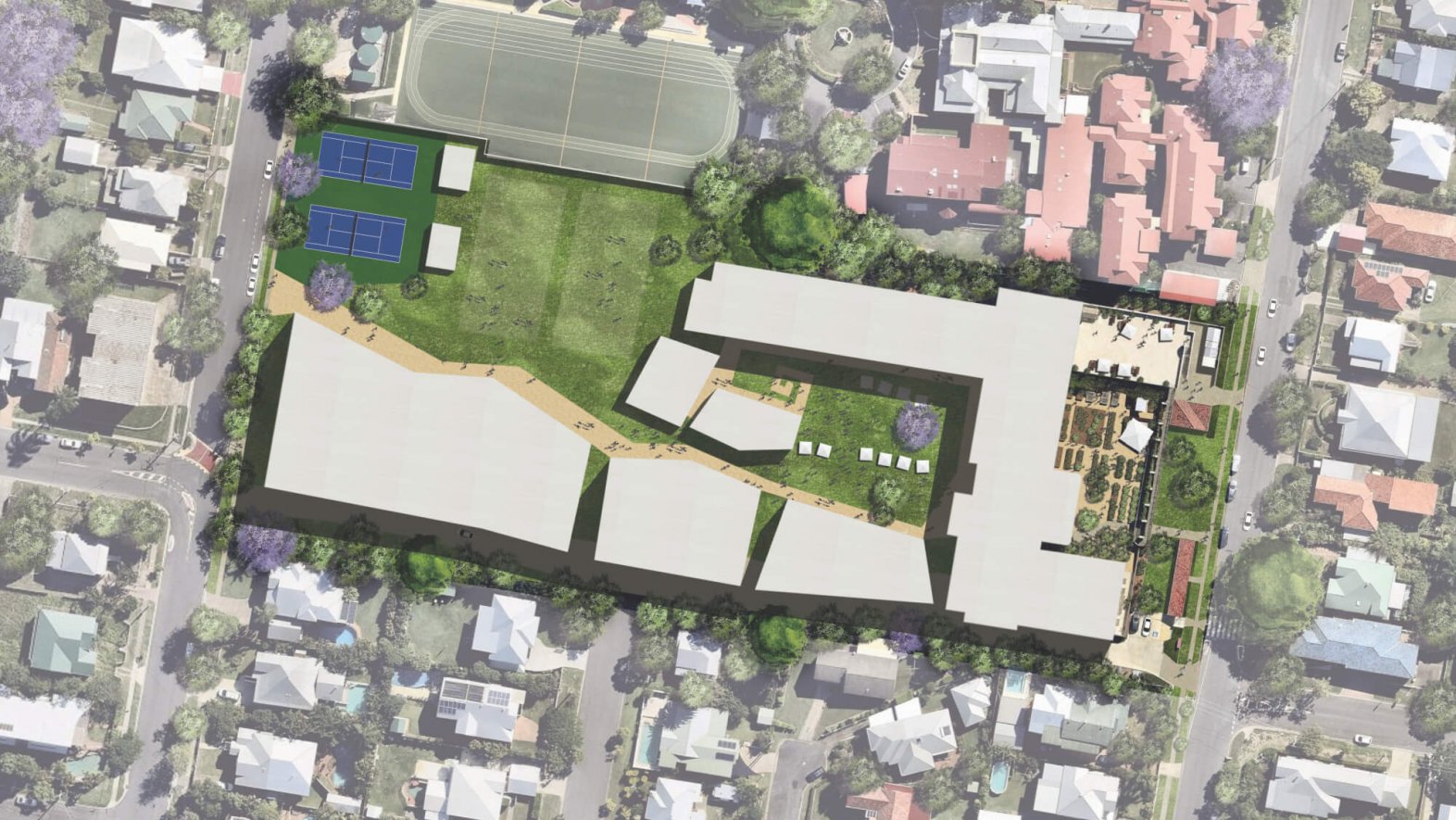 Mount Alvernia College Master Plan
Brisbane
Since 2011 we have been engaged to provide master planning and architectural services for Mount Alvernia College.
This has involved the review of all existing buildings and consultation with the school community, leadership team and school board.
Construction of Stage 1 of this Master Plan was completed in 2015 with the La Verna Building, Anthony Building and La Foresta Garden.
Mount Alvernia was founded in 1956 by the Missionary Franciscan Sisters of the Immaculate Conception. It consistently references Assisi and its surroundings in the naming of house groups, buildings, education and annual pilgrimages, with each day finished in prayer. A master plan was developed taking inspiration from the life of St Francis, Patron Saint of flora and fauna. It was conceived as a school based around three gardens; a productive garden, a garden for gathering, and a garden for recreation. The productive garden is substantial, and forms the front entrance to the school, flanked by administration, carceri, lunch area, cafeteria and home economics. It is a place of learning, nourishment, productivity and beauty.
The main social space sits adjacent to the cafeteria 'La Cucina', and releases north into the garden. Conceived as an oversized floating picnic rug, it is broken up with a multitude of columns that create spaces within the whole. Though the picnic rug is the focal point, socialisation spills out into the garden and surrounds. Consistent with the Franciscan spirit, a sense of hospitality, generosity and togetherness is palpable.
See images below of projects resulting from our Mount Alvernia College master plan.
Photography by Christopher Frederick Jones