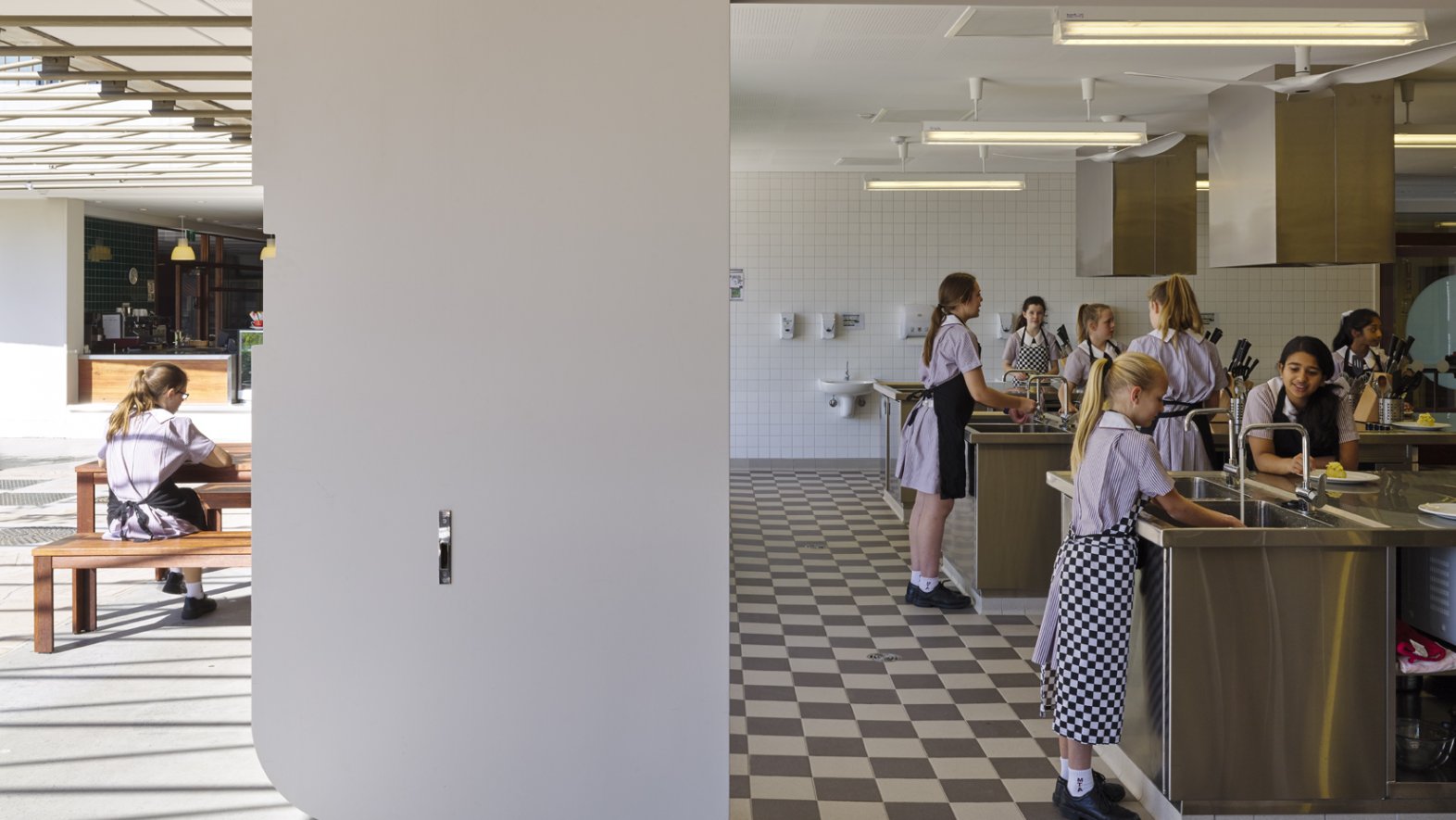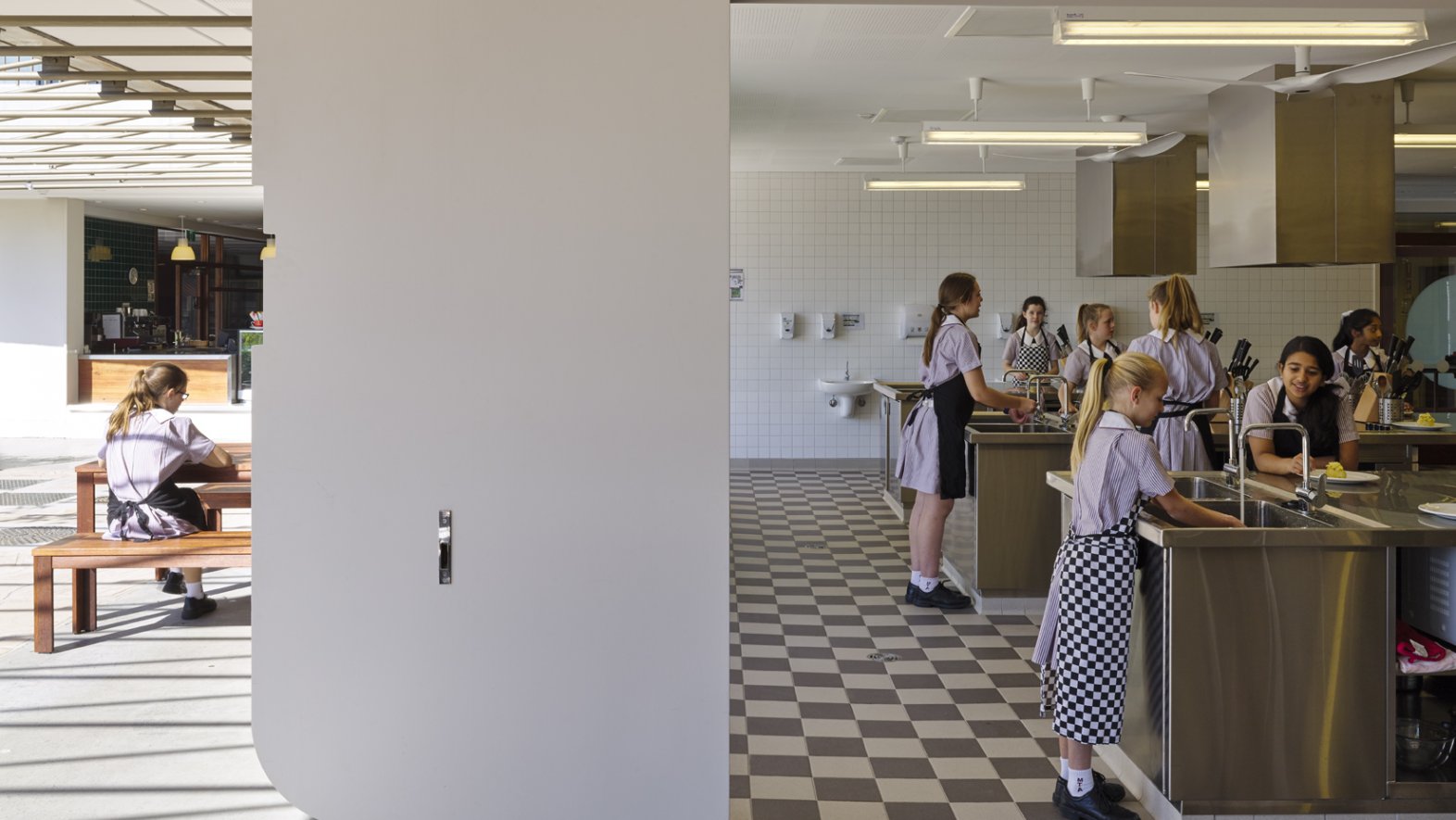 Mount Alvernia Science Laboratories and Home Economics Kitchens
Brisbane, Australia
The school master plan proposed a school community based around three gardens: a community garden, a garden for gathering and a recreation garden.
The community garden is now complete, redefining the entrance to the school. It is a substantial productive garden, inspired by 'La Forresta' – a place of work, beauty and nourishment.  Importantly, it is also a place of learning, flanked by science labs, home economics spaces and General Learning Areas (GLAs). A large proportion of the science and home economics curriculum is intended to be based around the garden and the education it can offer.
The three home economics spaces are adjacent to the cafeteria and open directly to the garden enabling a direct and hands-on paddock to the plate learning experience for the students. The six science laboratories overlook the garden courtyard and are connected directly via stairs enabling science practicals within the garden spaces.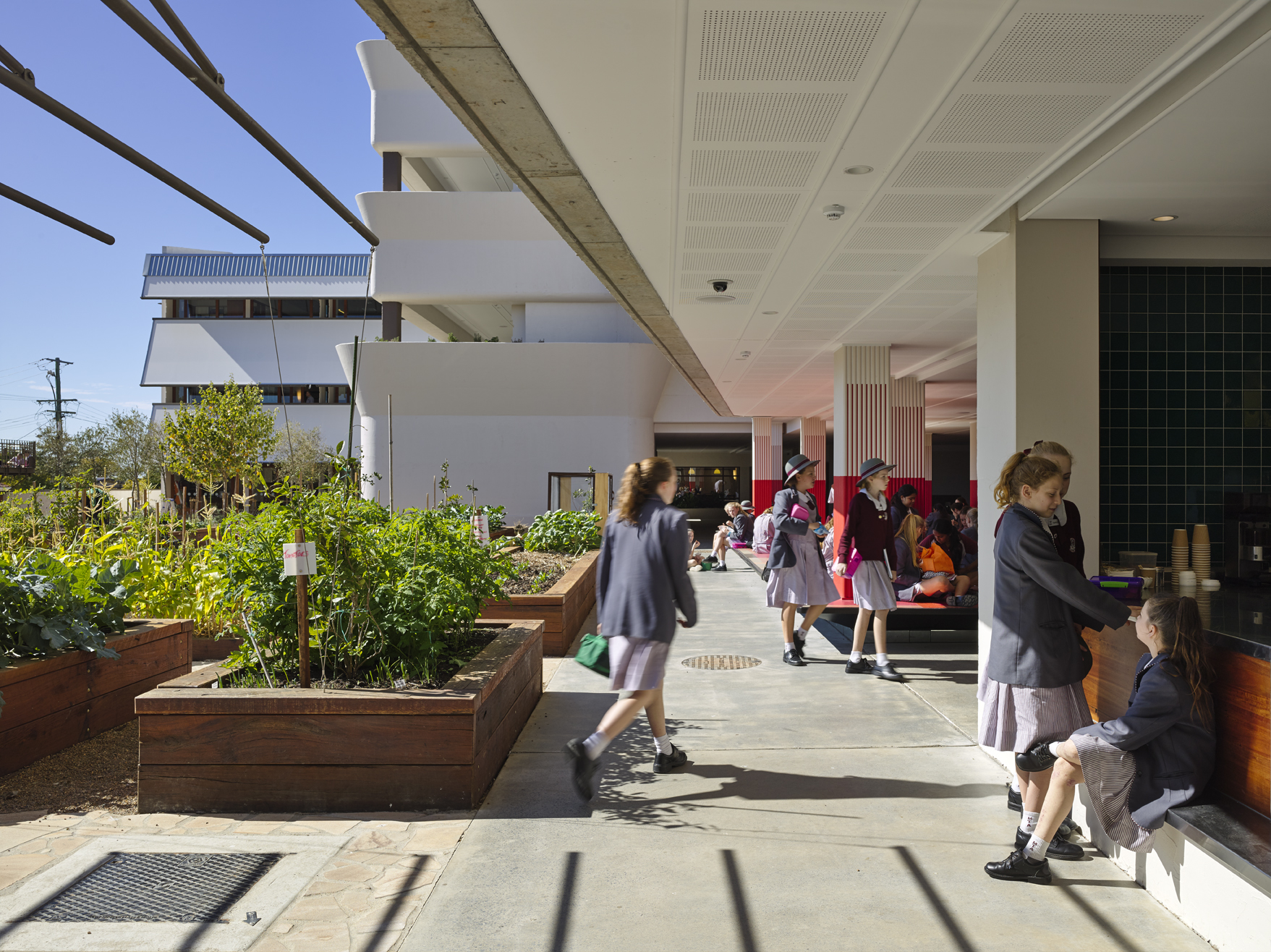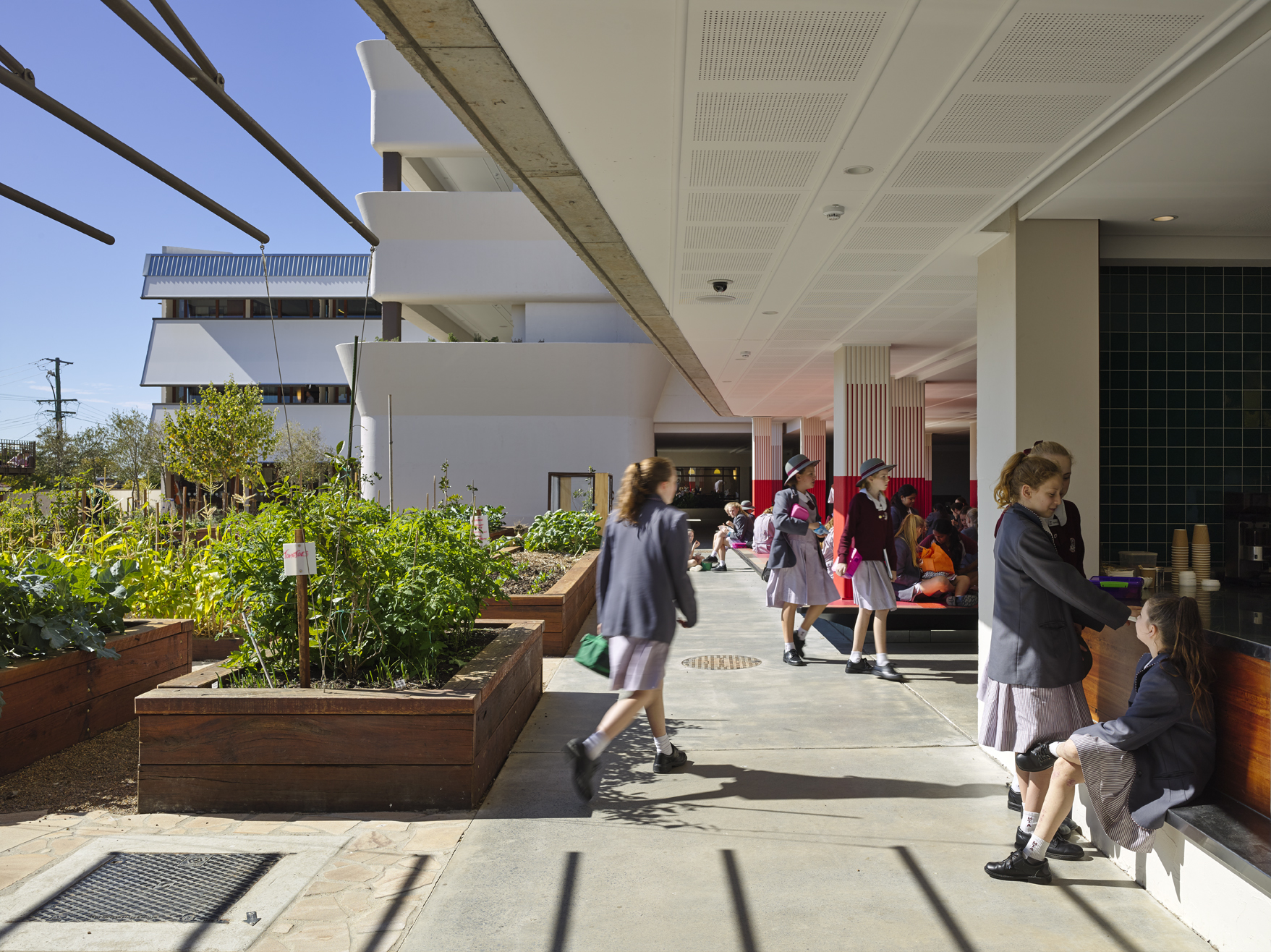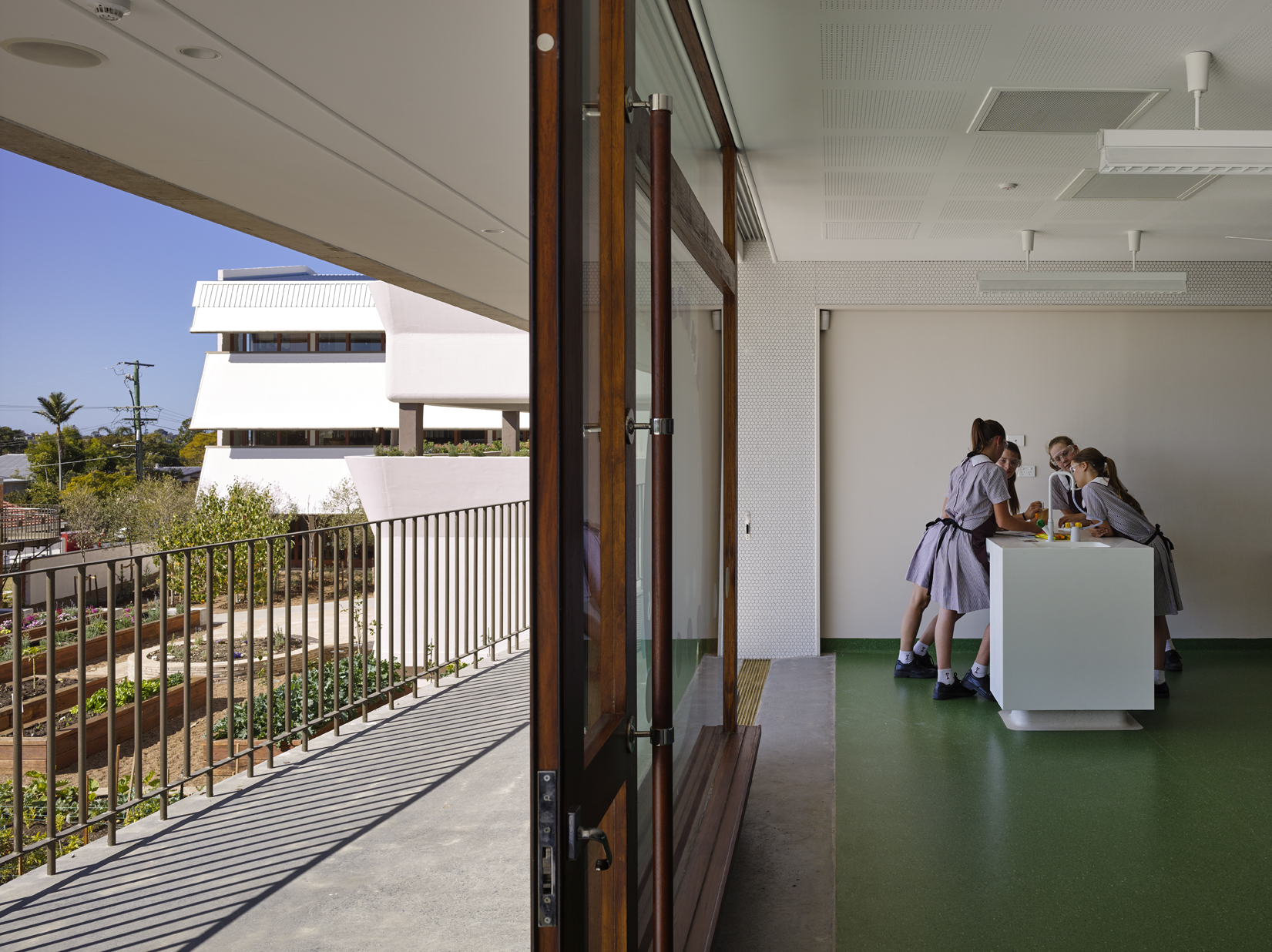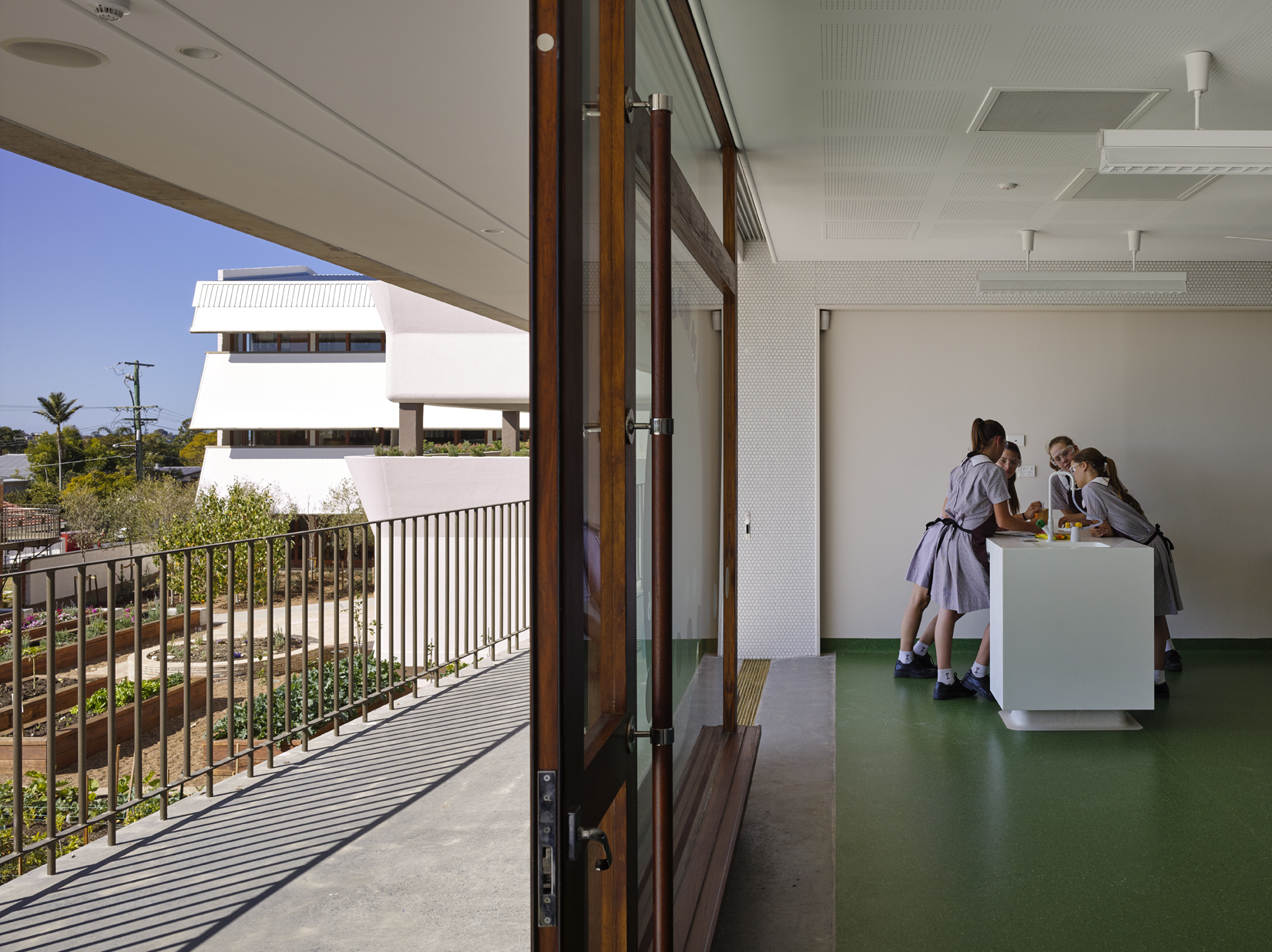 Photography by Christopher Frederick Jones