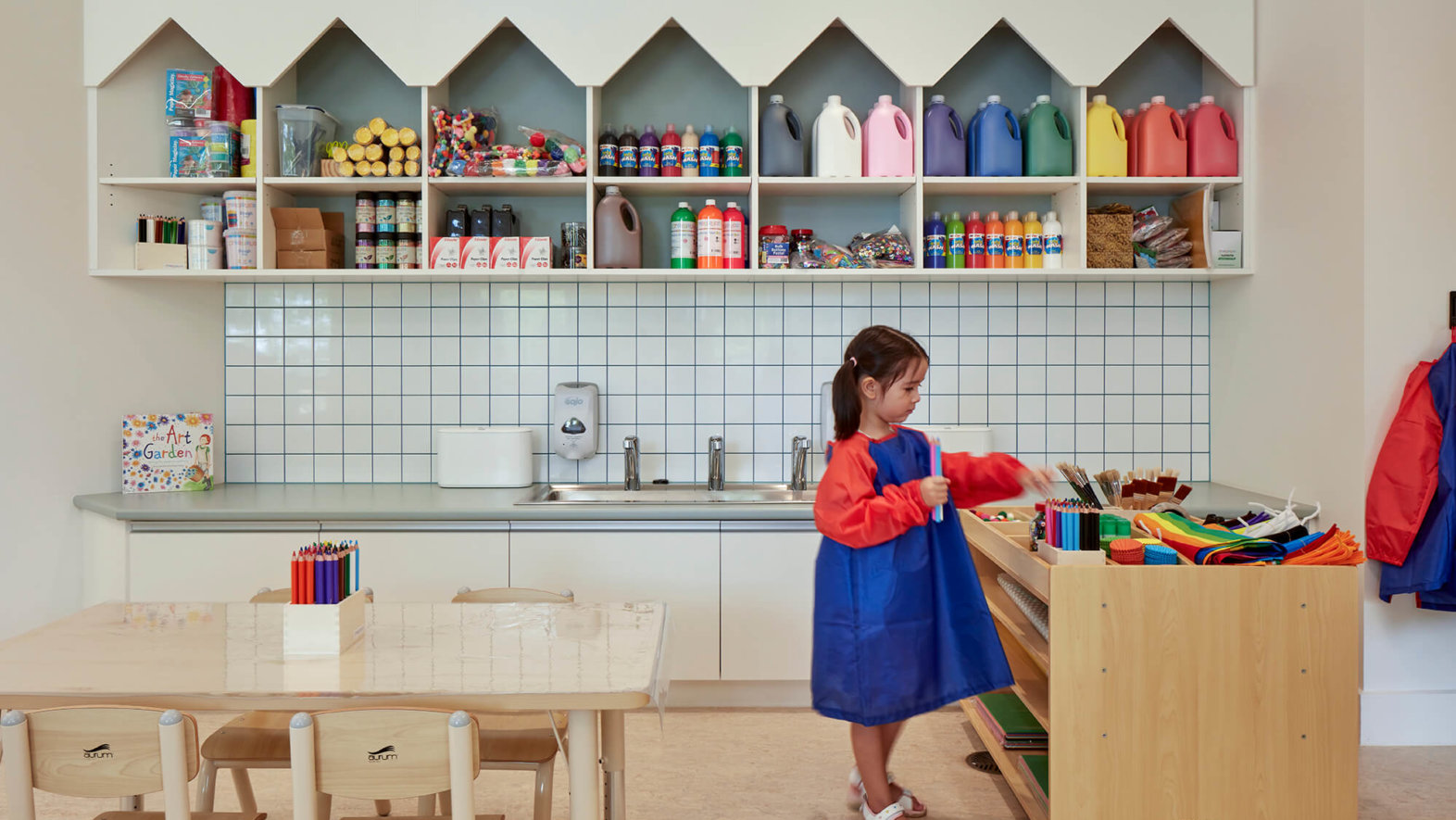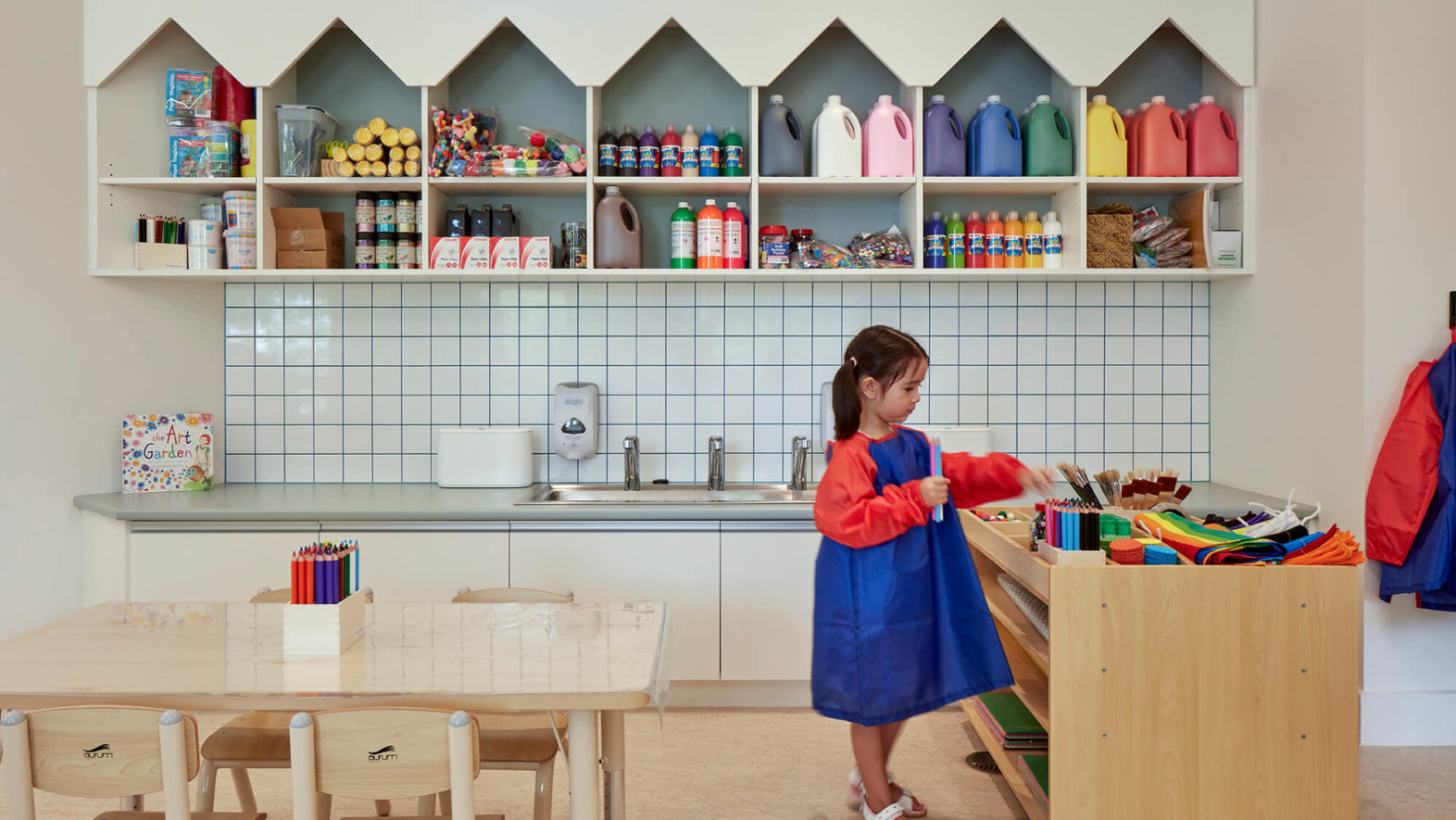 Mary Rice Early Learning Centre
Brisbane, Queensland
m3architecture has designed the Mary Rice Early Learning Centre (MRELC) – a new enterprise on the St Joseph's Nudgee College campus.
The Mary Rice Early Learning Centre (MRELC) caters for 136 children from six weeks to five years old, across nine activity rooms. The interior refurbishment has created a town in miniature, scaled for this community of children. This approach is well suited to the philosophy of the MRELC which is focused on the development of citizenship, community, well-being, and sustainability in the spirit of the Reggio Emilia approach.
Adaptive re-use of this pre-existing, underutilised building made sense environmentally and economically. The MRELC occupies the ground floor and exploits the generous existing floor plate. A large outdoor landscape has been designed to integrate with the building and offer nature play opportunities.
There are homely activity rooms and public spaces for children including a community kitchen and dining hall adjacent to the productive garden, a reading room, a theatre and an art studio.
The long corridor, connecting all spaces, has been transformed into a gallery for the work of the children, scaled to suit each age group. The corridor is punctuated at each end by two outdoor covered play areas. One of these spaces provides an undulating terrain for climbing with tactile and reflective surfaces that contribute to the development of babies. The other space emulates a parkland, complete with a rotunda where kindy-aged children can gather. This diverse collection of public spaces facilitates and reinforces the community ideals of the centre.
The design builds on the nature of the pre-existing building spatially and materially. Extensive structural work was required to re-configure the prior interior spaces and associated load-bearing walls to suit the layout. However, m3architecture took advantage of these interventions to create artificial trees that characterise a meeting point in each space.
On the land of the Turrbal and Jagera peoples.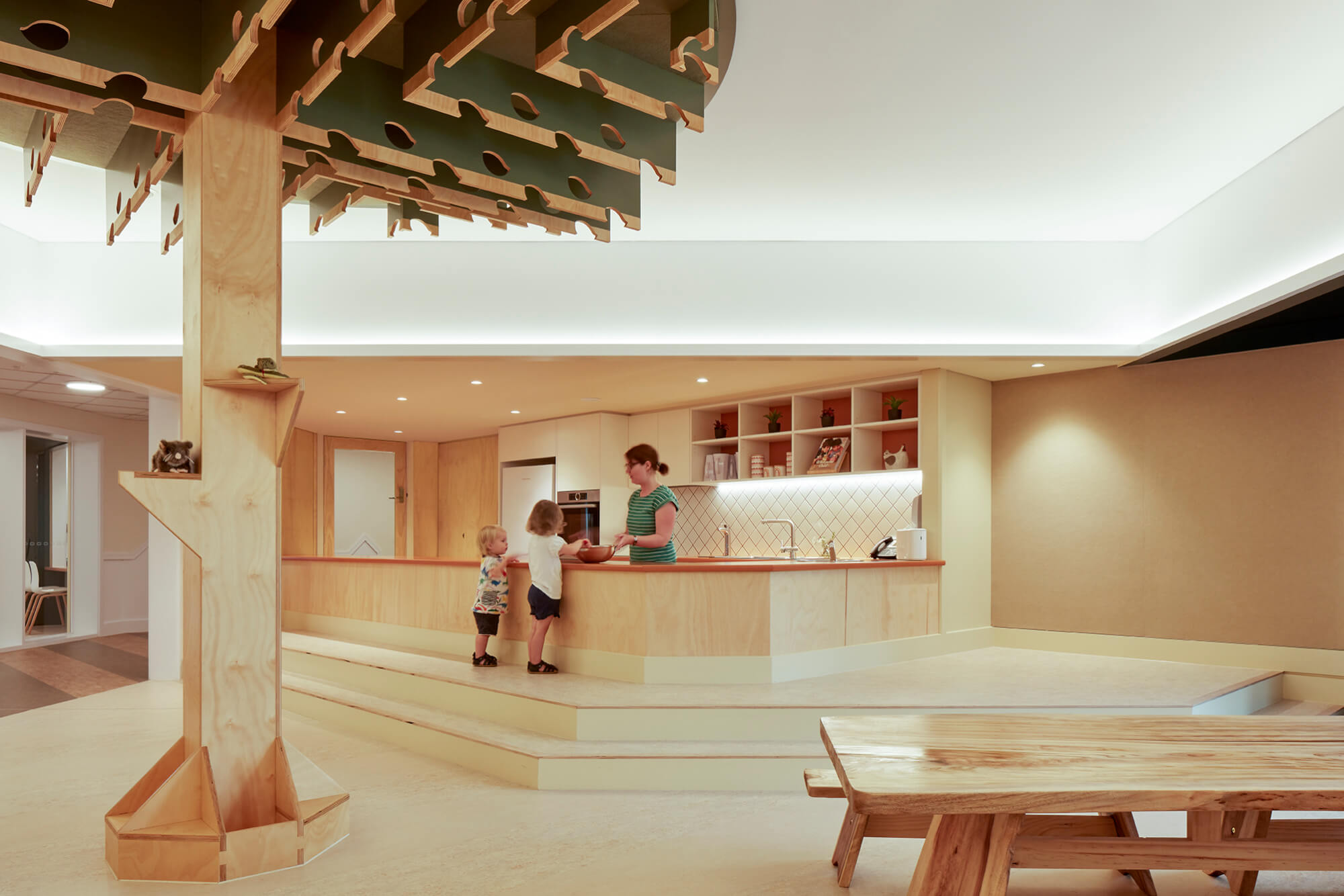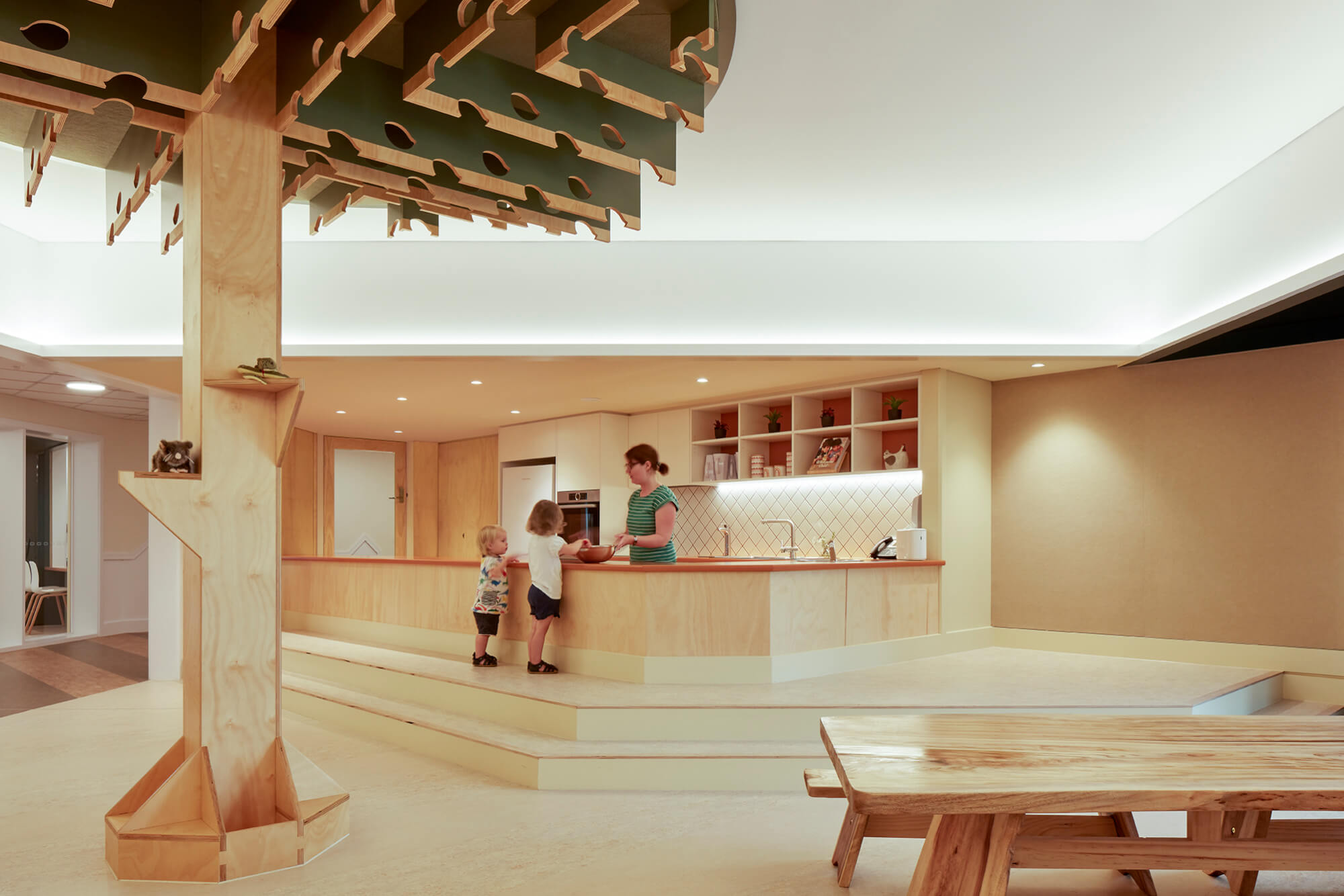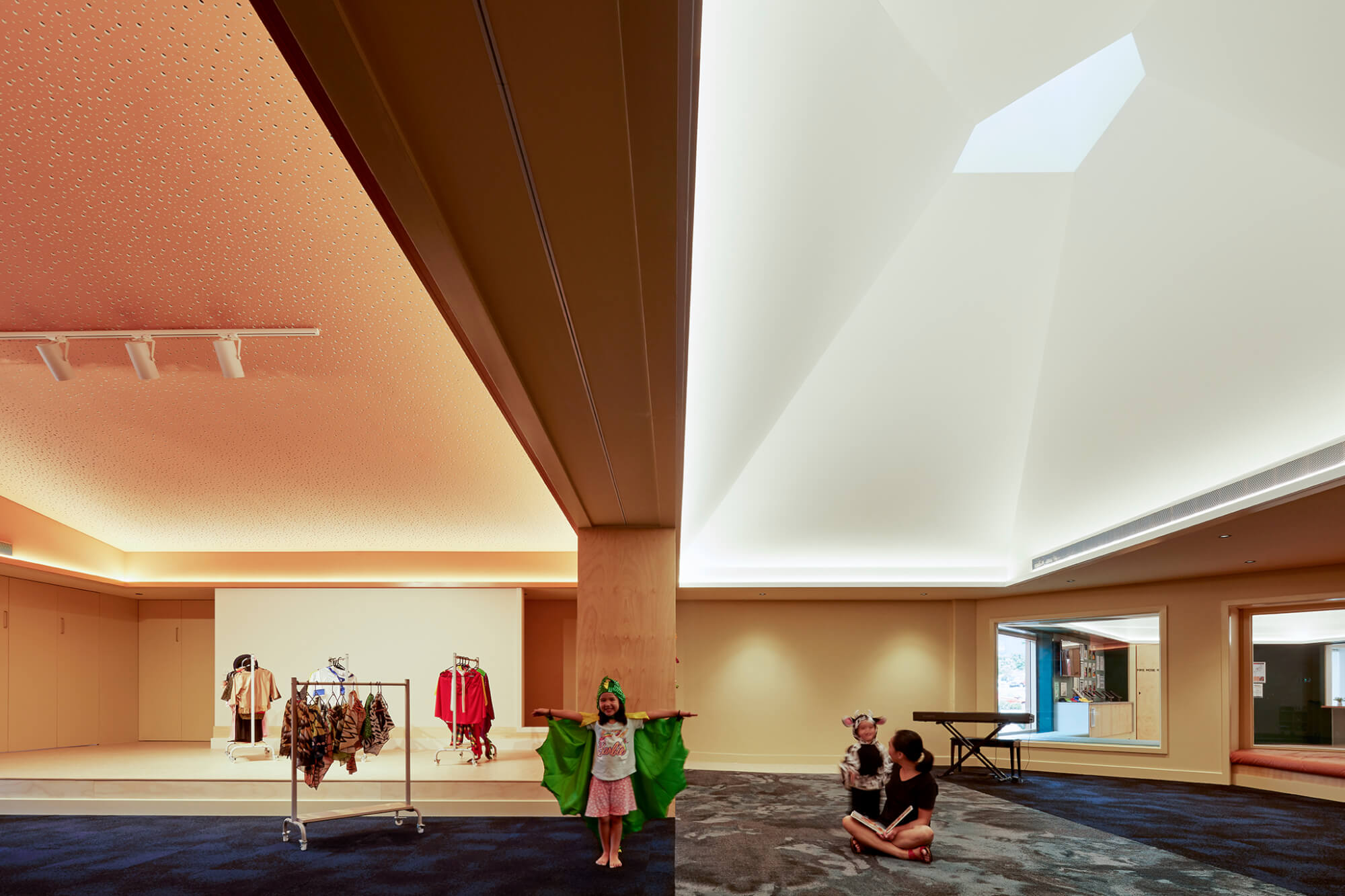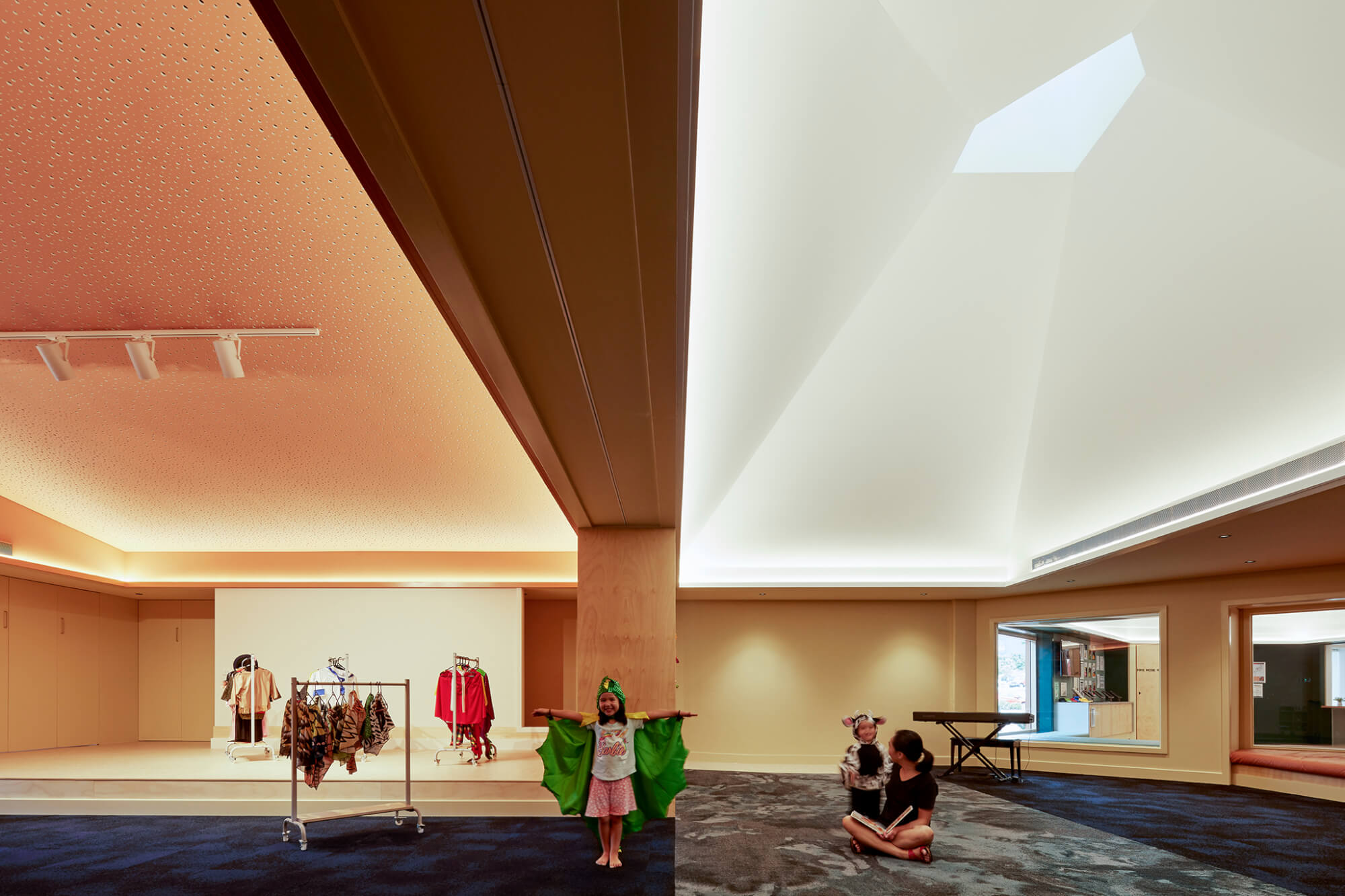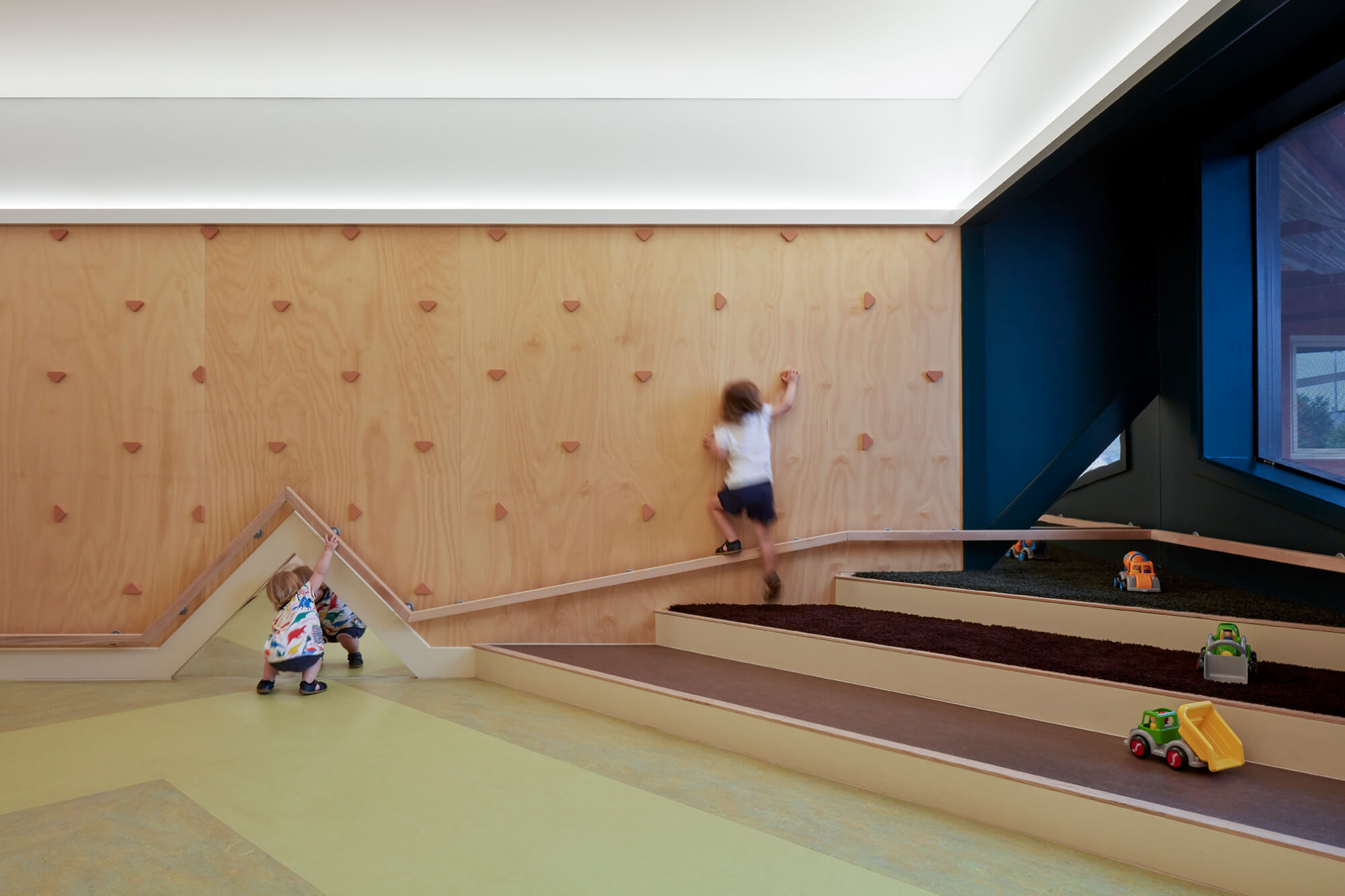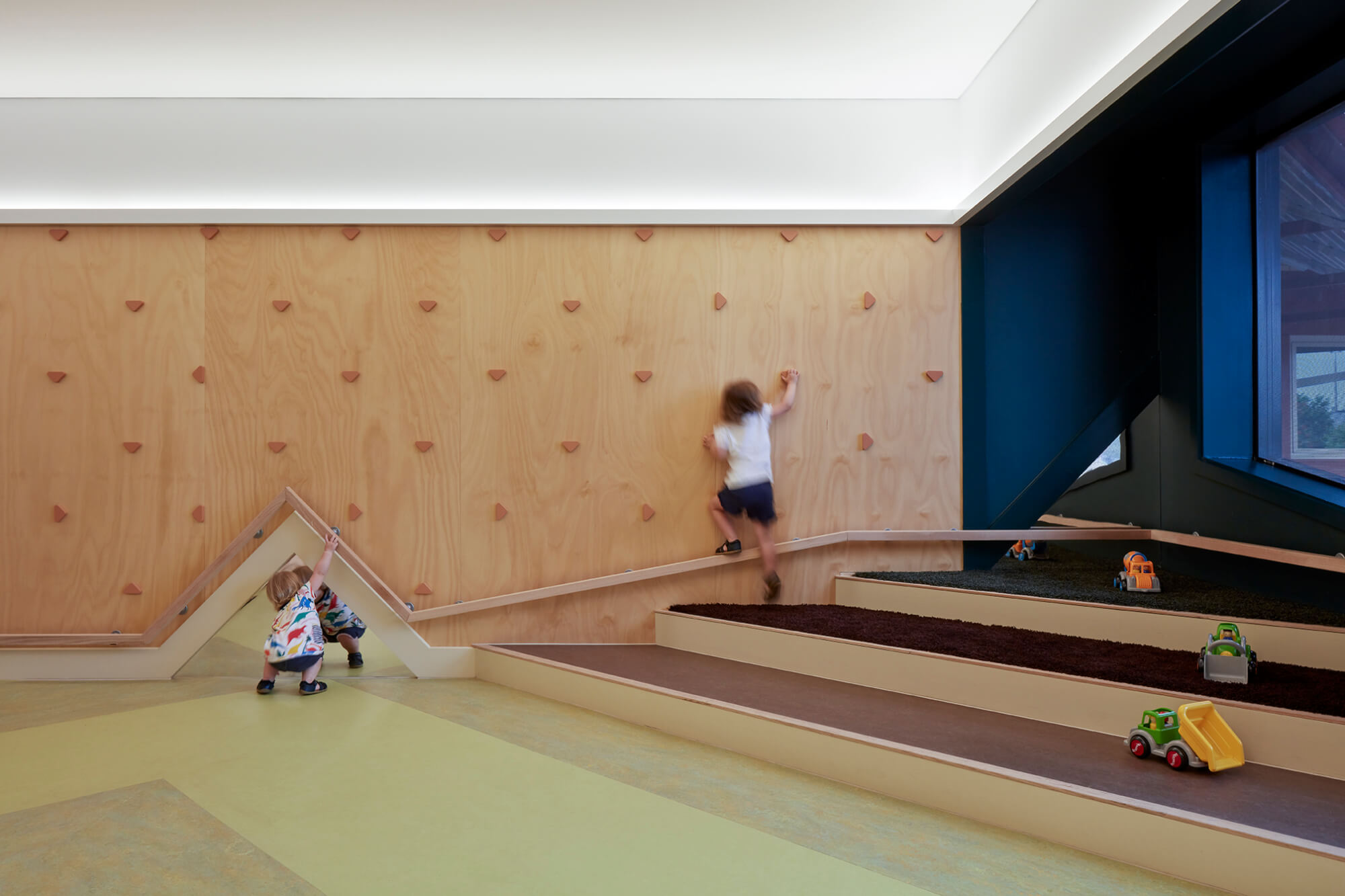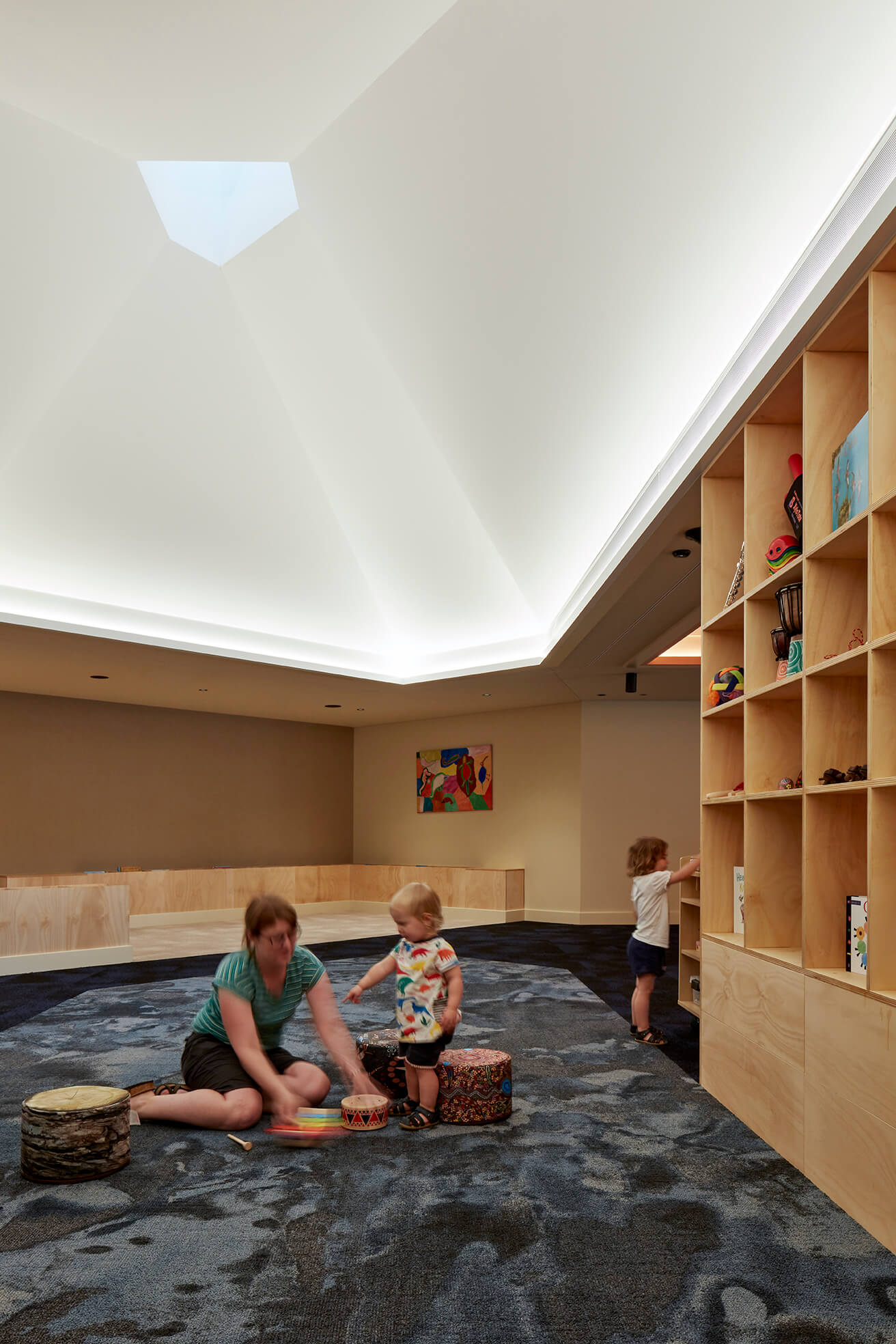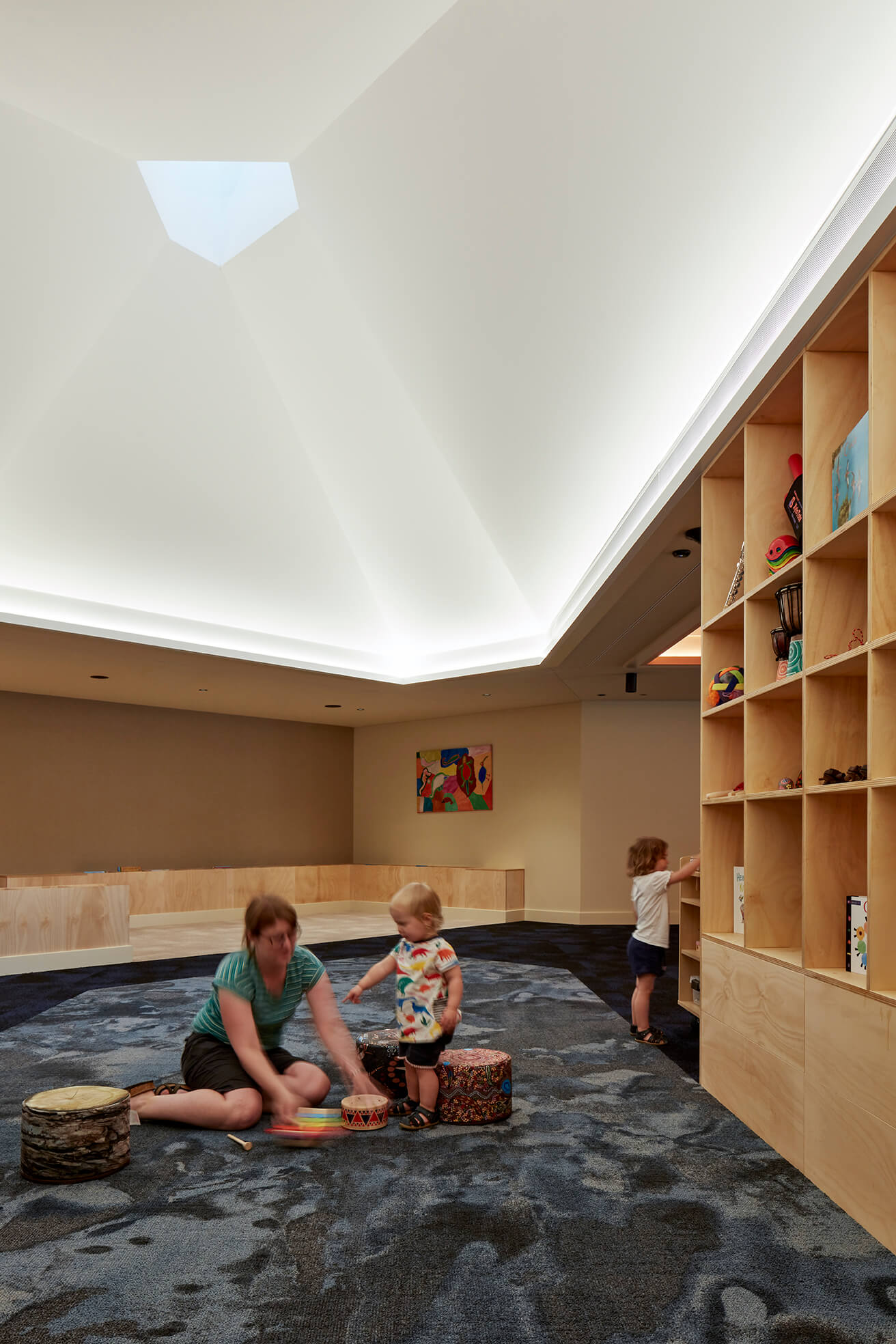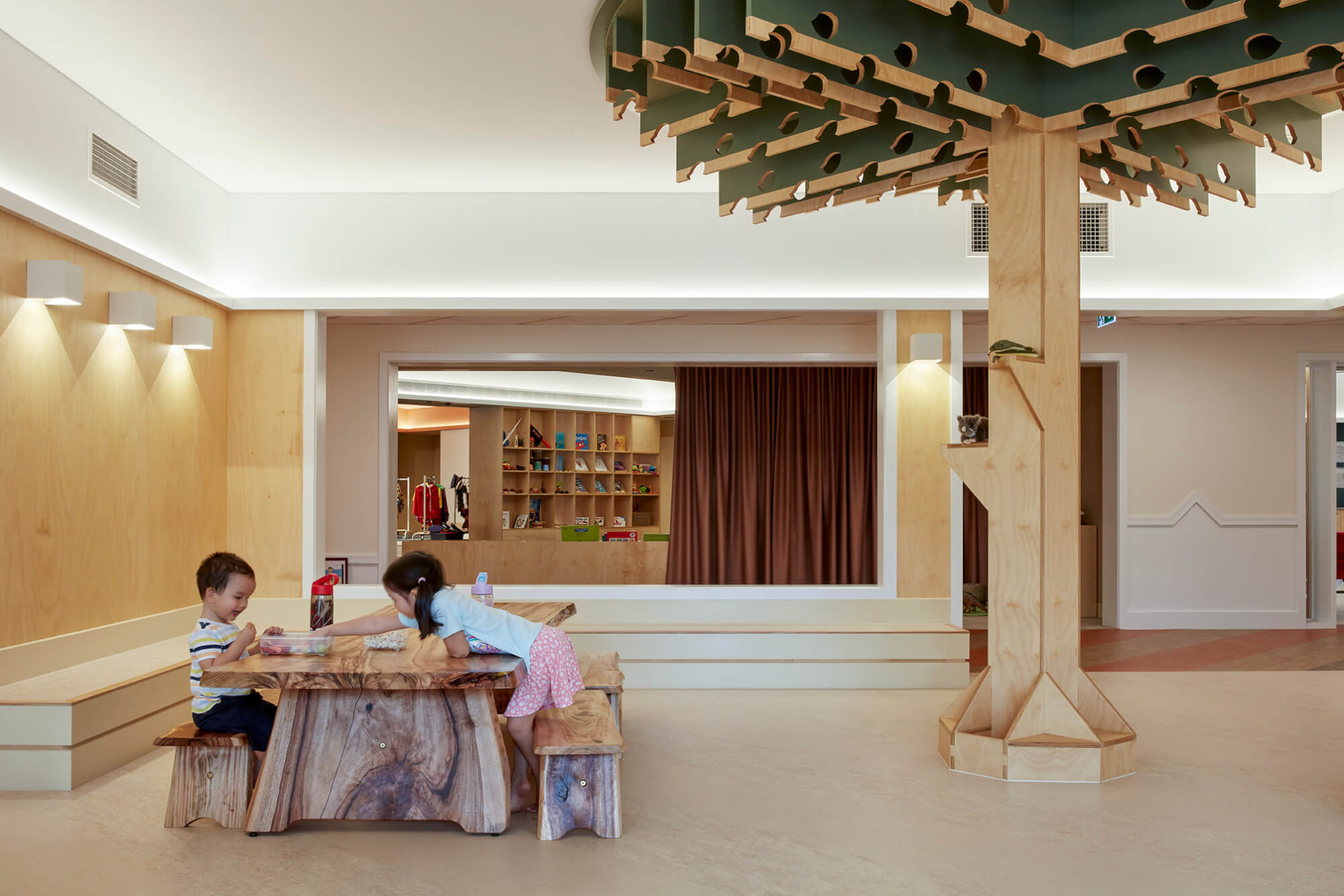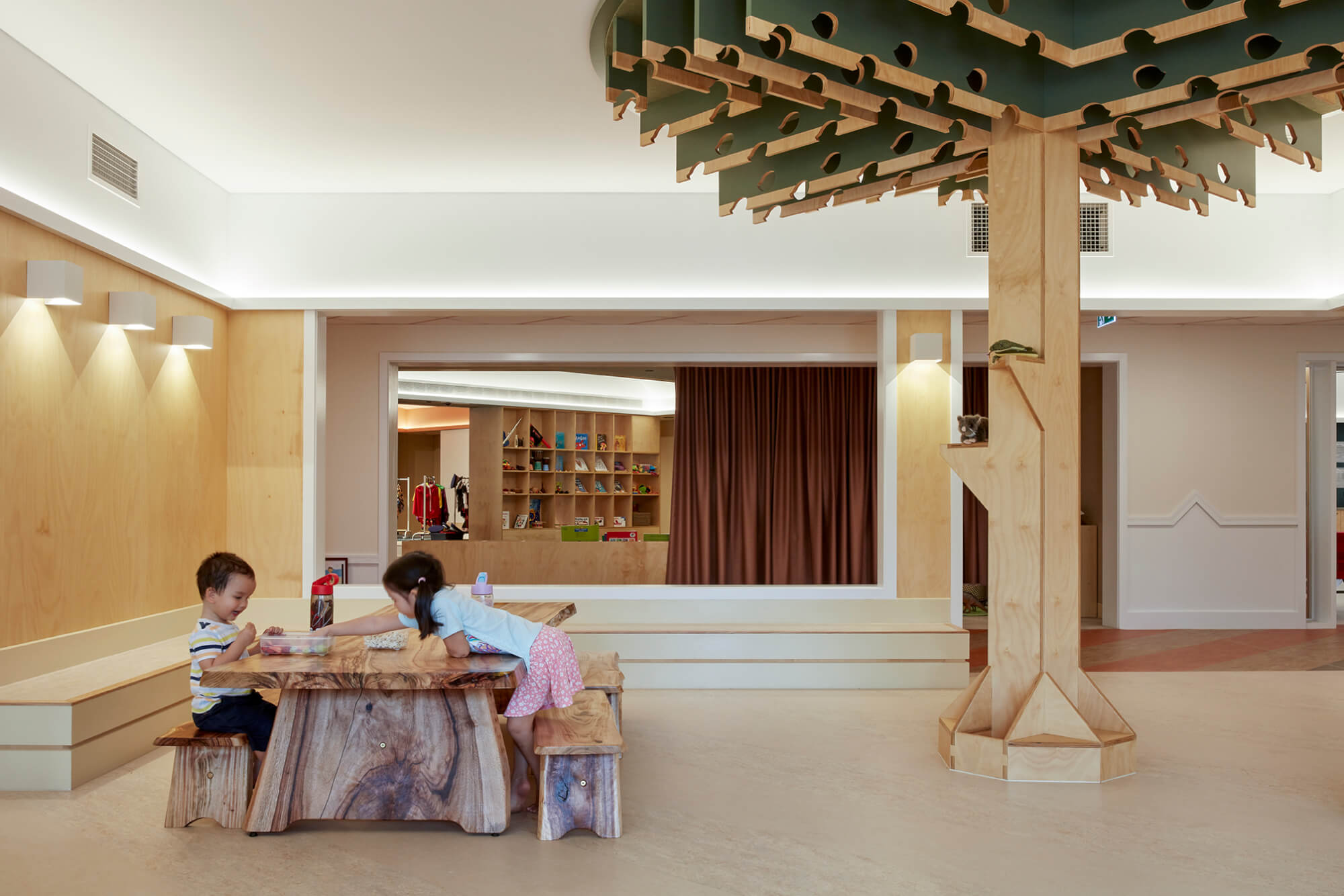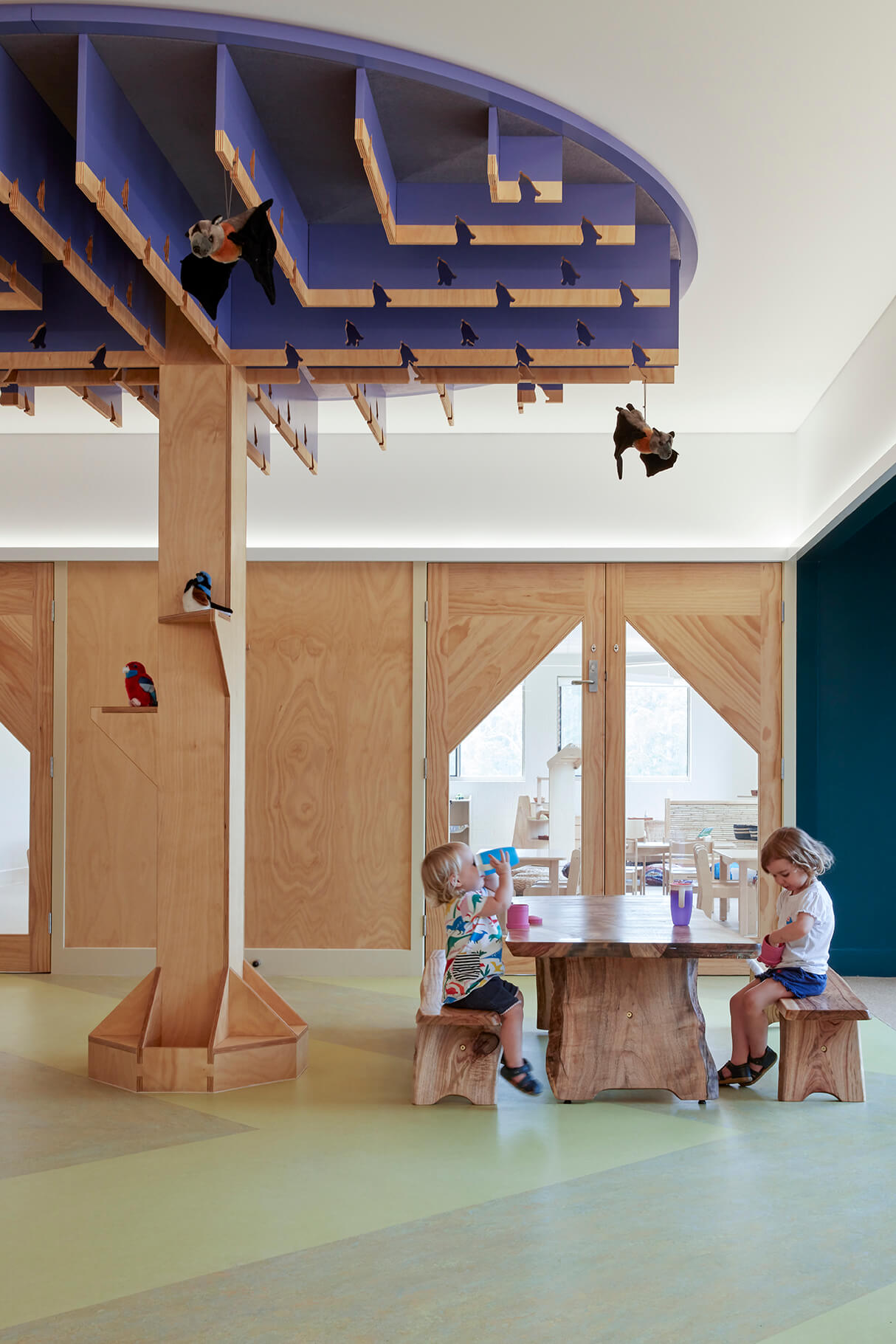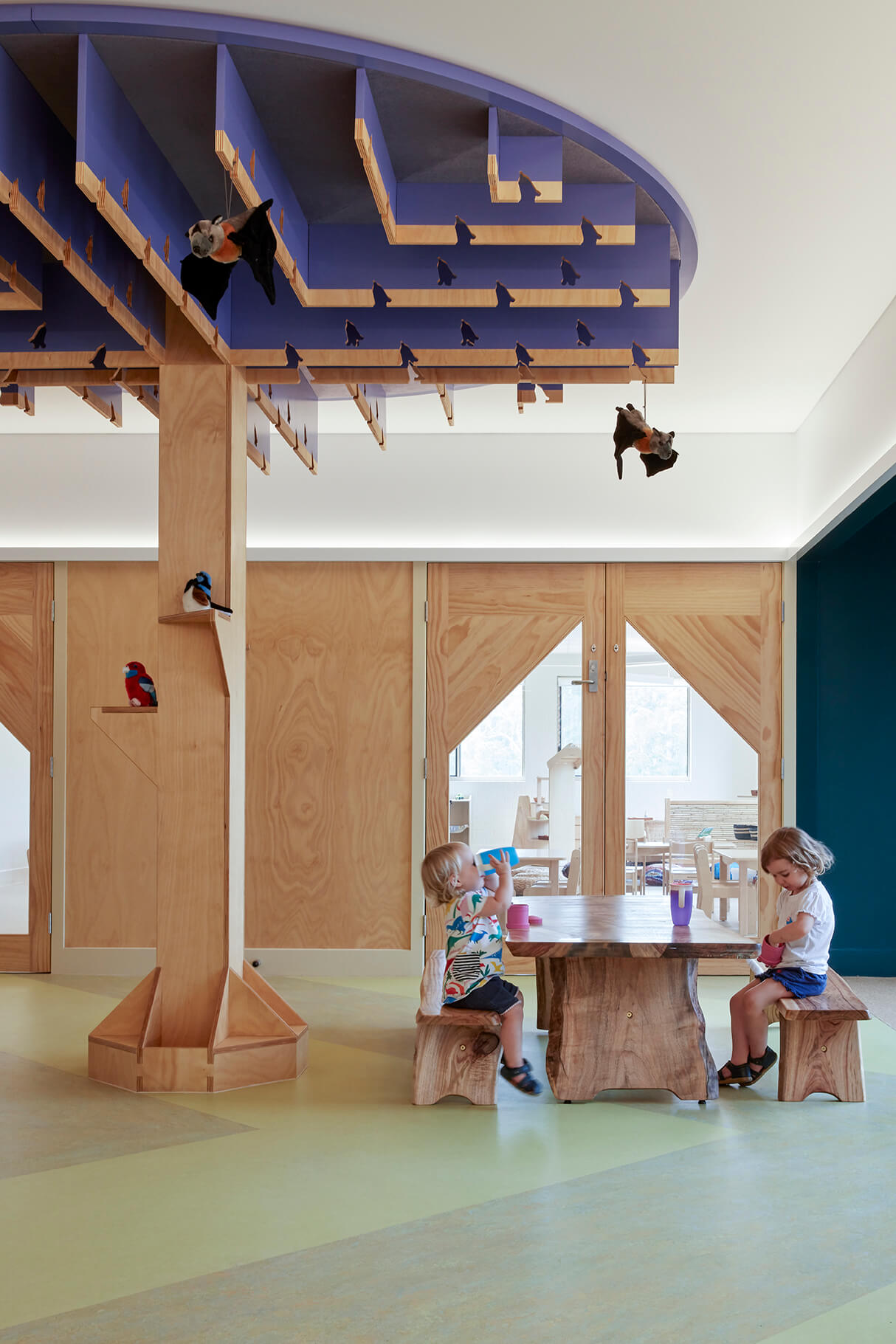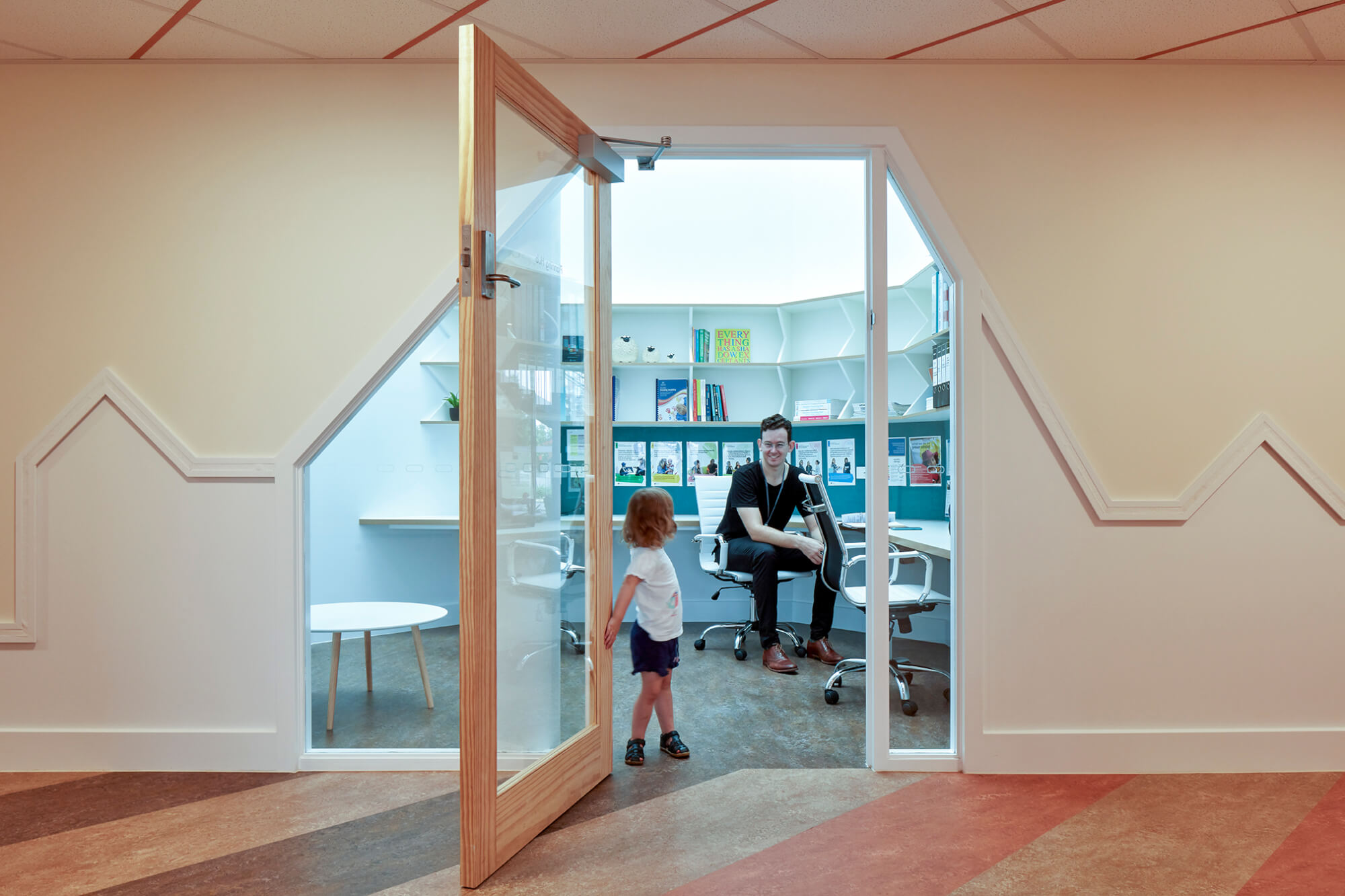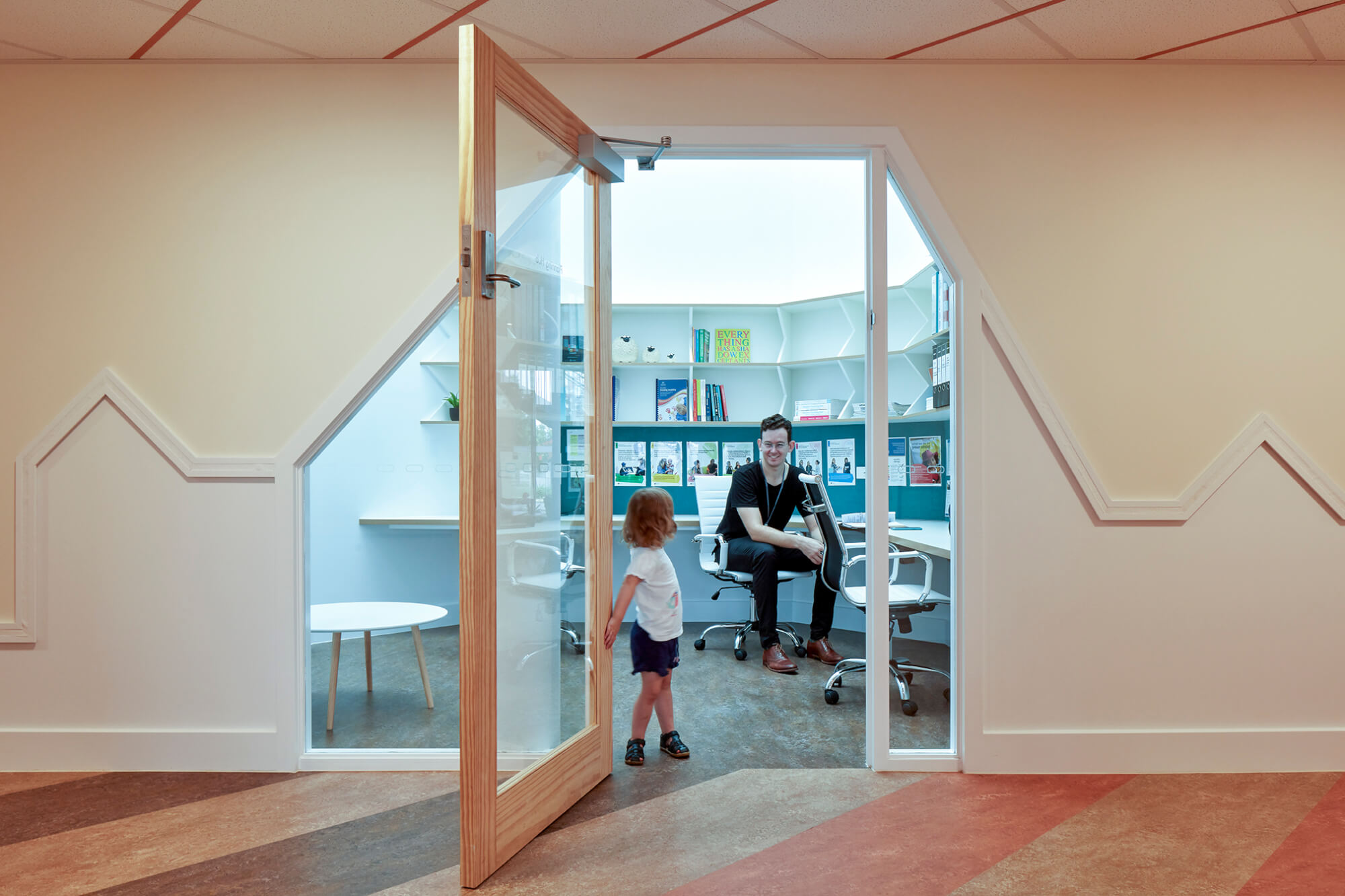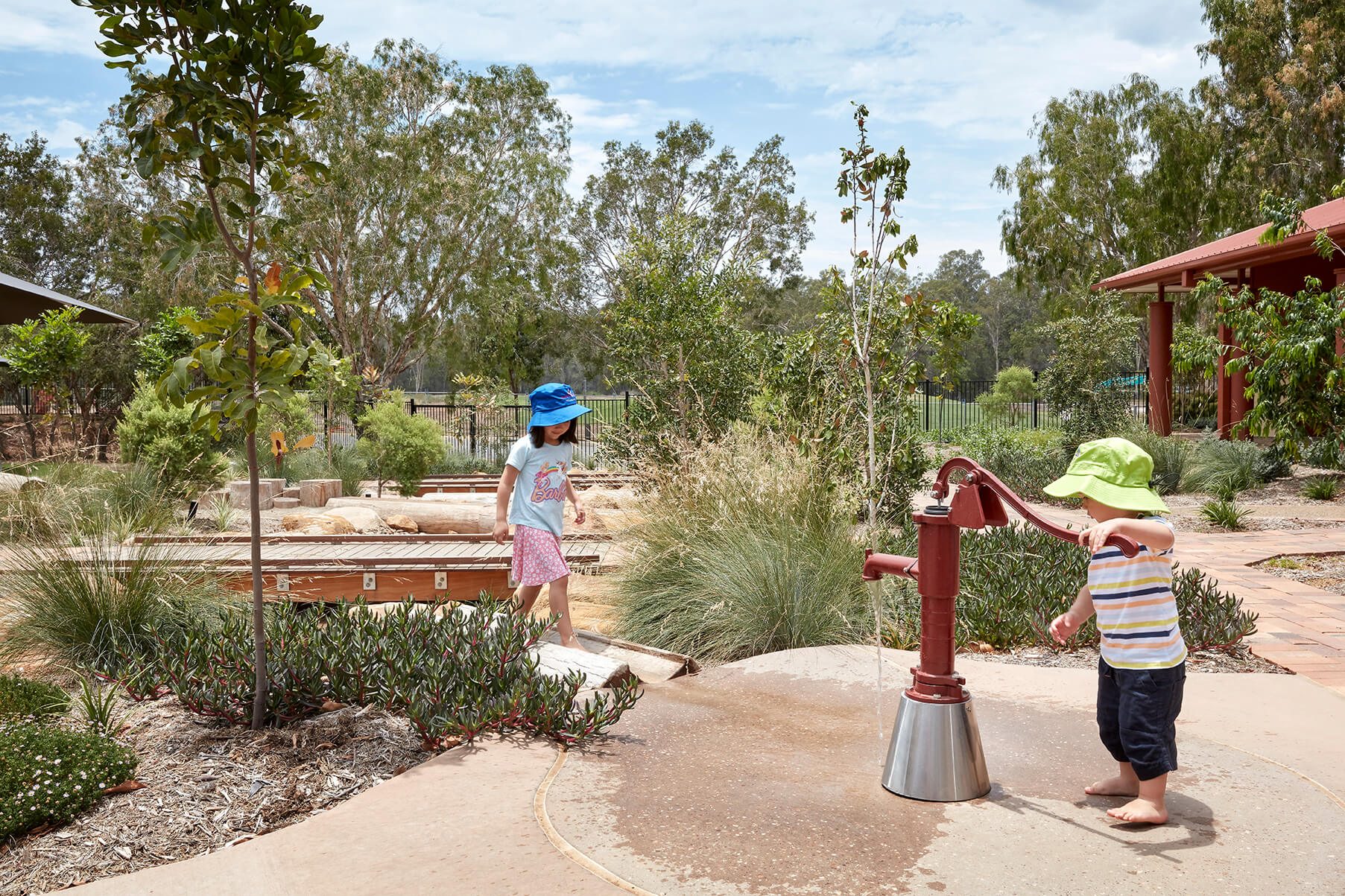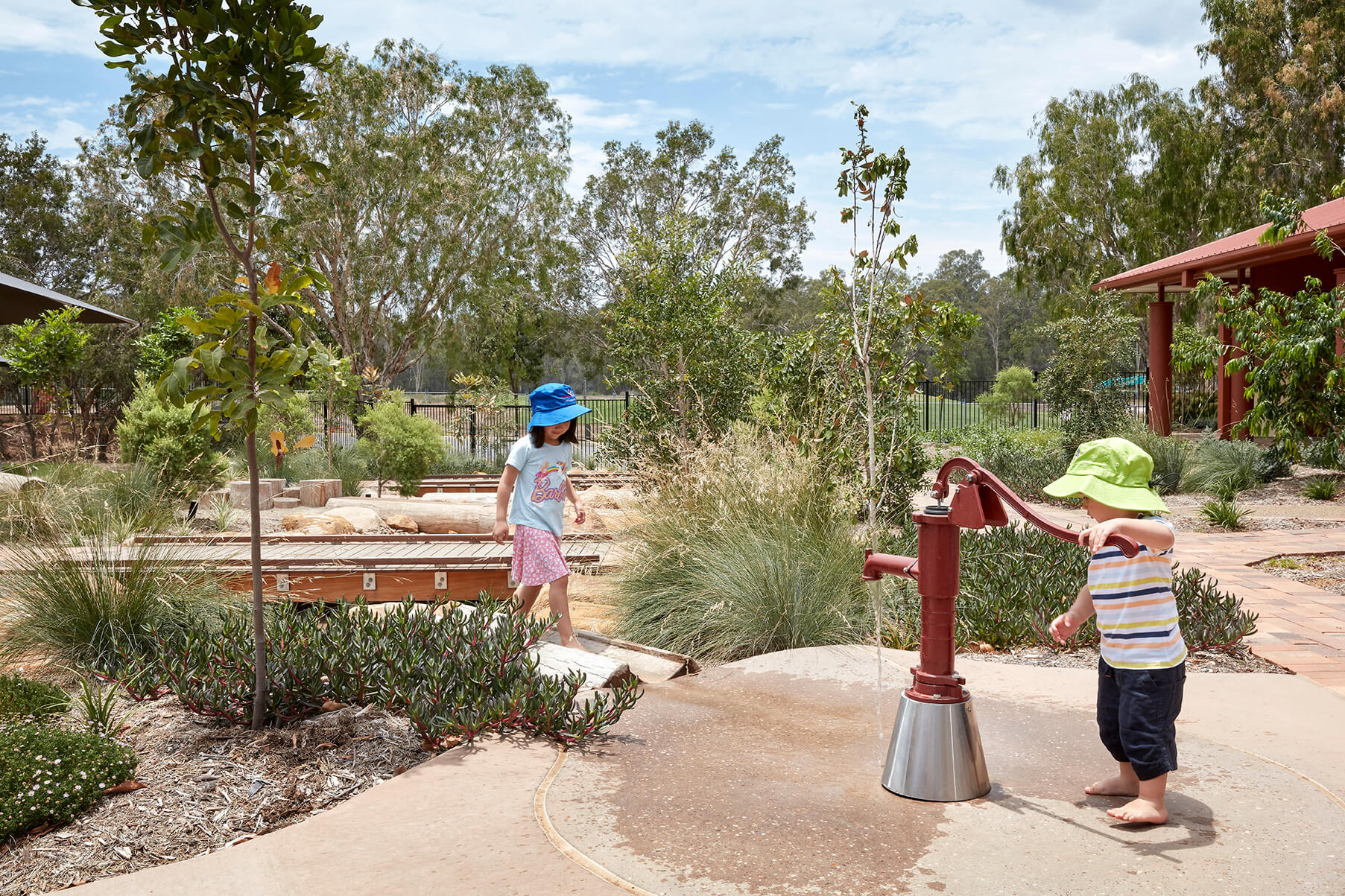 The Mary Rice Early Learning Centre was featured in Teacher Magazine – read more here.
Photography by Christopher Frederick Jones