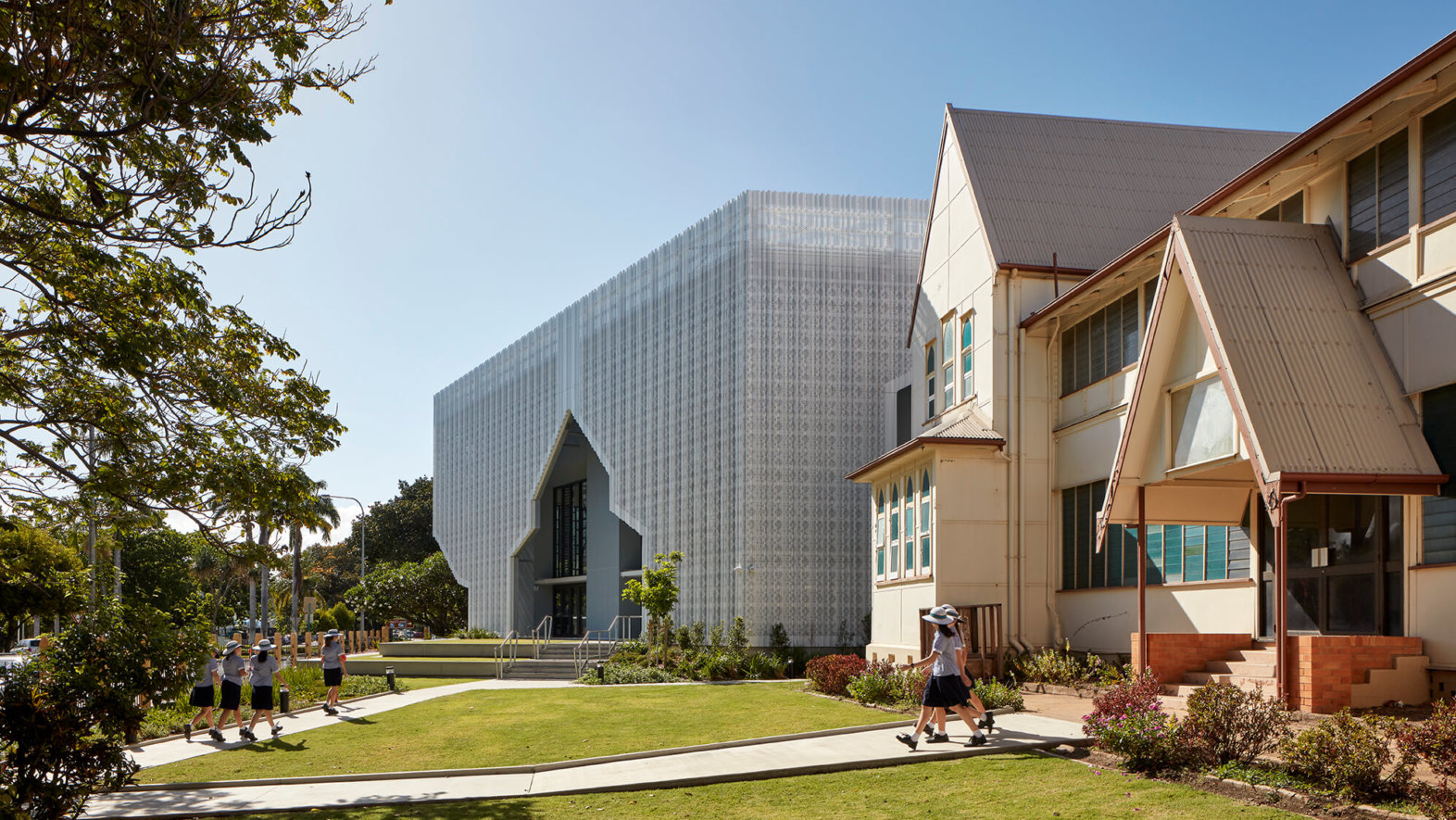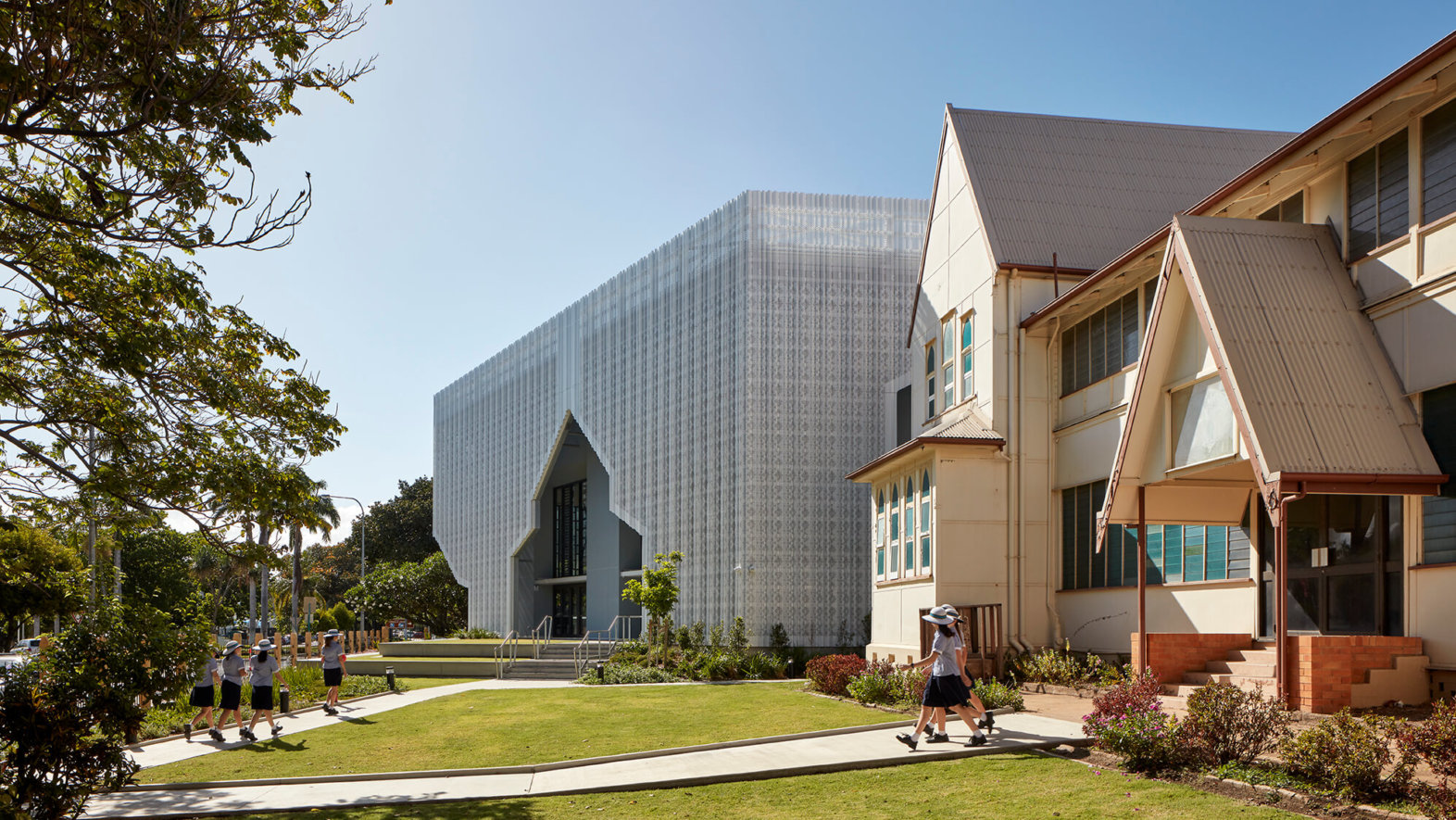 St Patrick's College
Townsville, Queensland
St Patrick's College is a Catholic secondary school for girls in Townsville founded by the Sisters of Mercy in 1878.
Until recently, the Sisters lived on the edge of the College. Following their move, they gifted the land to the College, resulting in an amalgamated Master Plan.
The gifted land contained three buildings: a heritage-listed Convent, and an Infirmary and Chapel from the 1960s. The demolition of the 1960s buildings liberated significant land on a corner between the Convent and St Joseph's Parish Church.
Consistent with the Master Plan, the new building contains a Multi-Function space, Voc Ed Kitchen, Library, Classrooms and spaces for Music, Drama and Dance, maximising the opportunity presented by the gifted land.
Our research revealed that the new building was to be the next in a long line of over a century of Sister's building activity. The ghosts of bygone structures are cut from a screen, recognising this important history, forming openings, and establishing a sympathetic scale relationship with the Convent and Parish Church.
The screen, inspired by Irish lace, hangs over the building, filtering harsh tropical sun and carrying symbolism dedicated to its religious and cultural history.
The project is 'living tradition', both as architecture and in the important work it facilitates in the ongoing education of young women in regional Queensland.
On the land of the Gurambilburra Wulgurukaba, Bindal, Nywaigi, and Gugu Badhun peoples.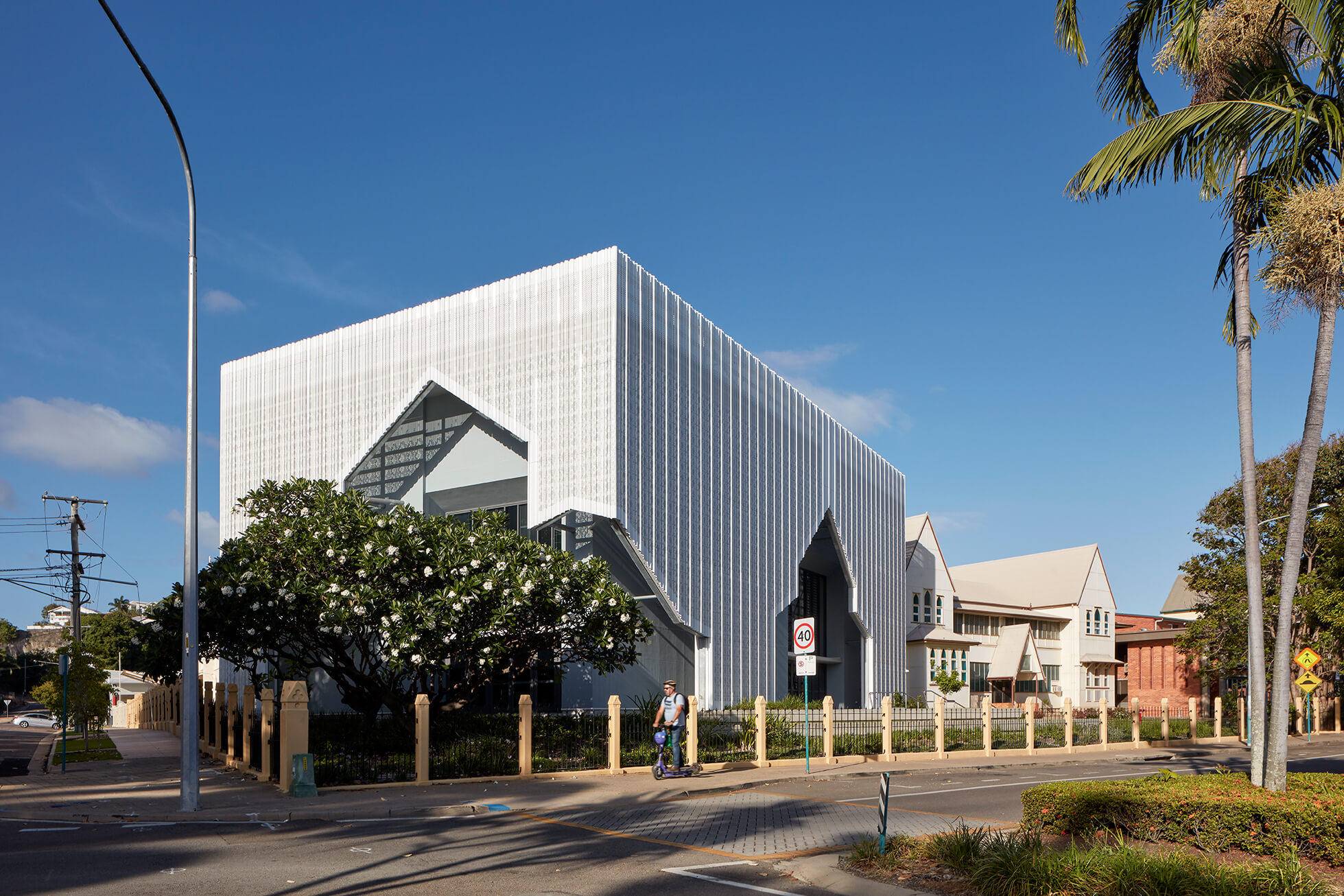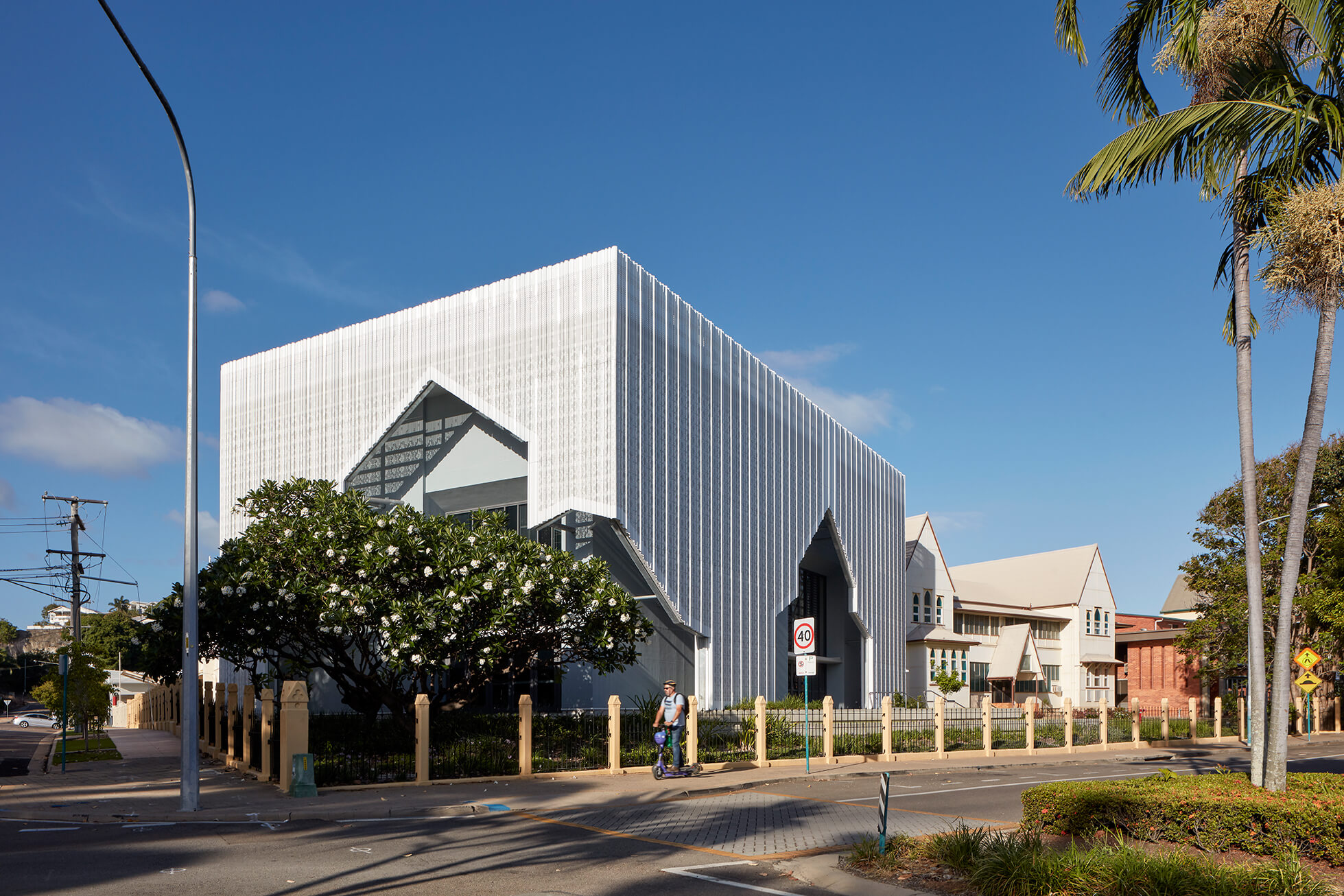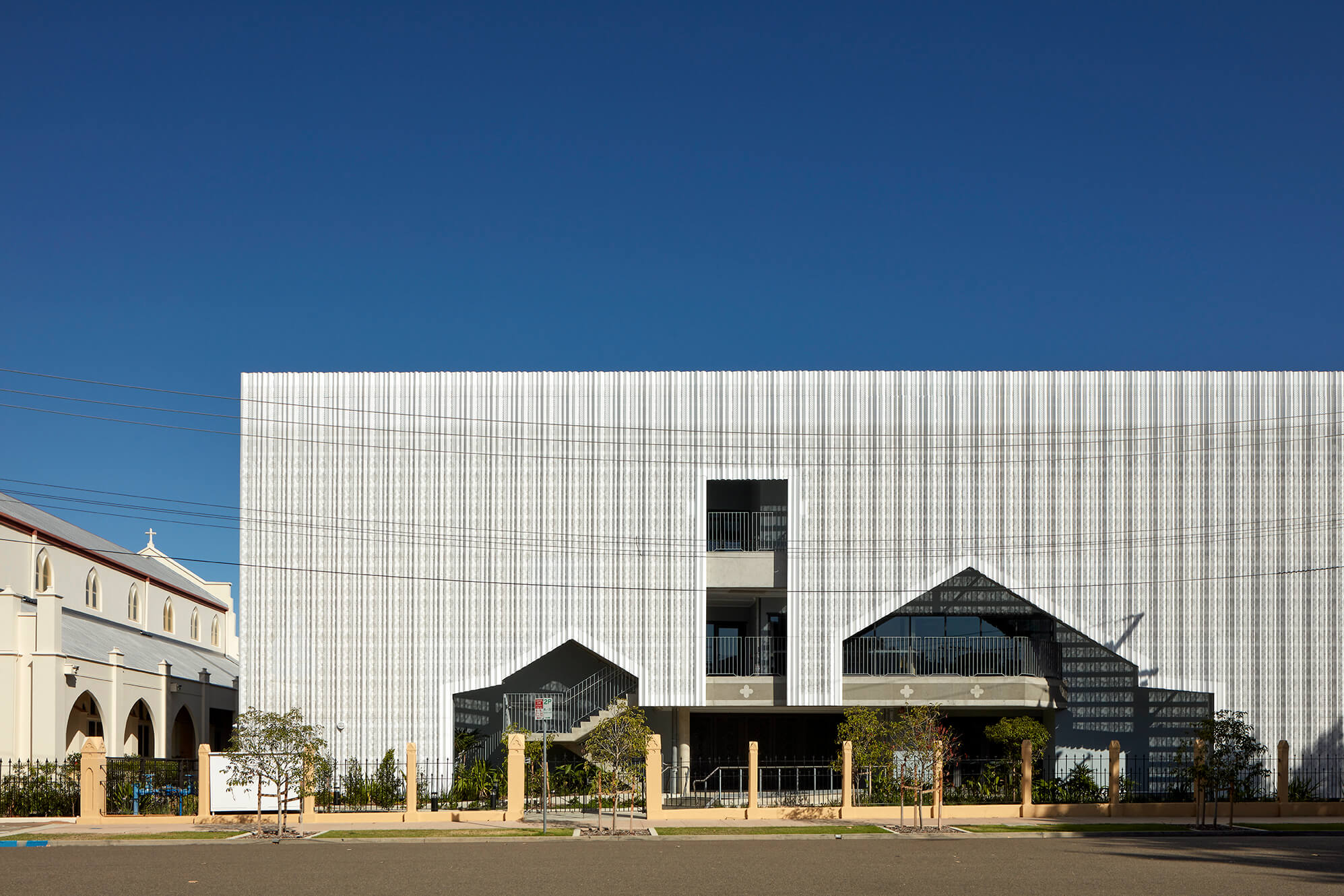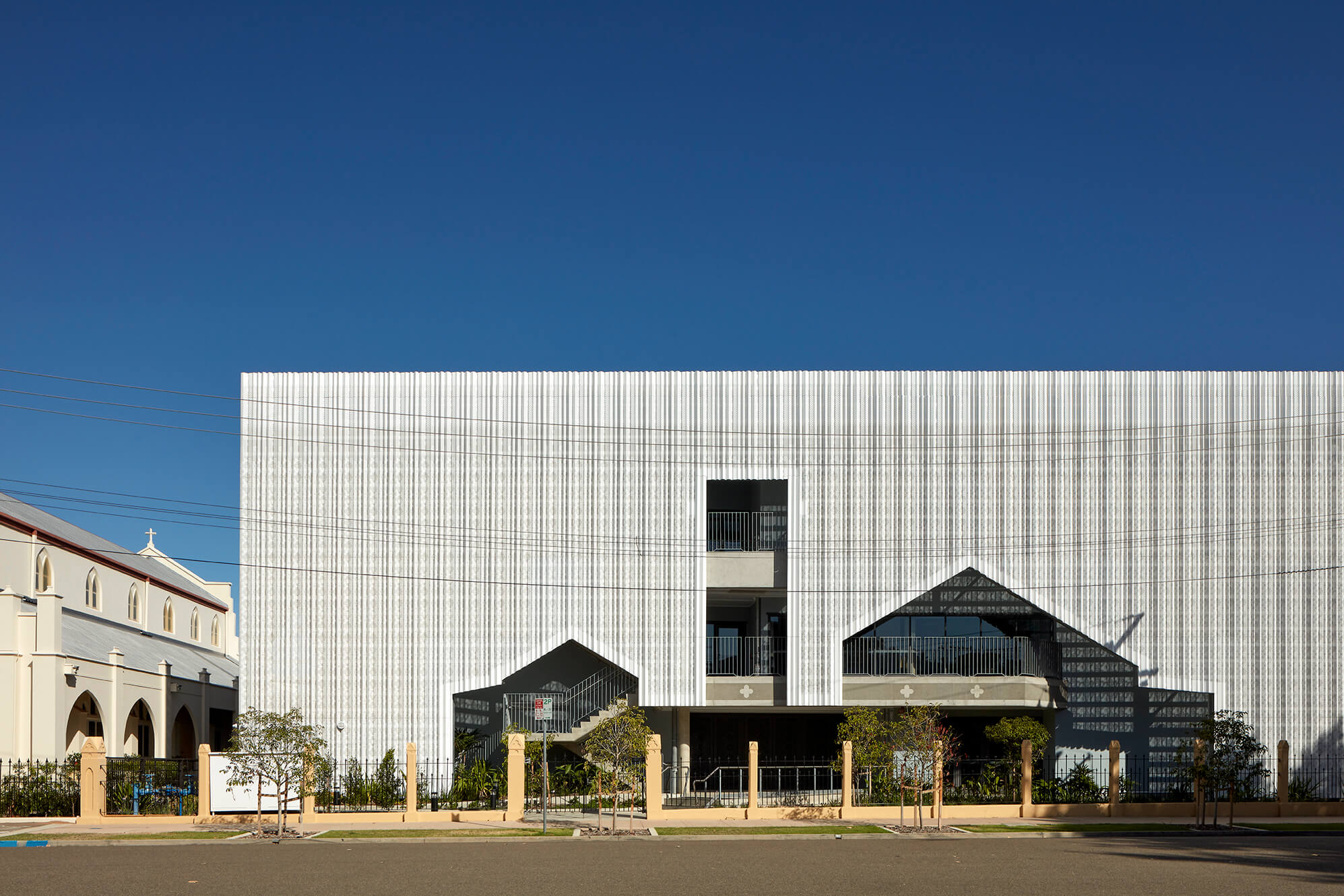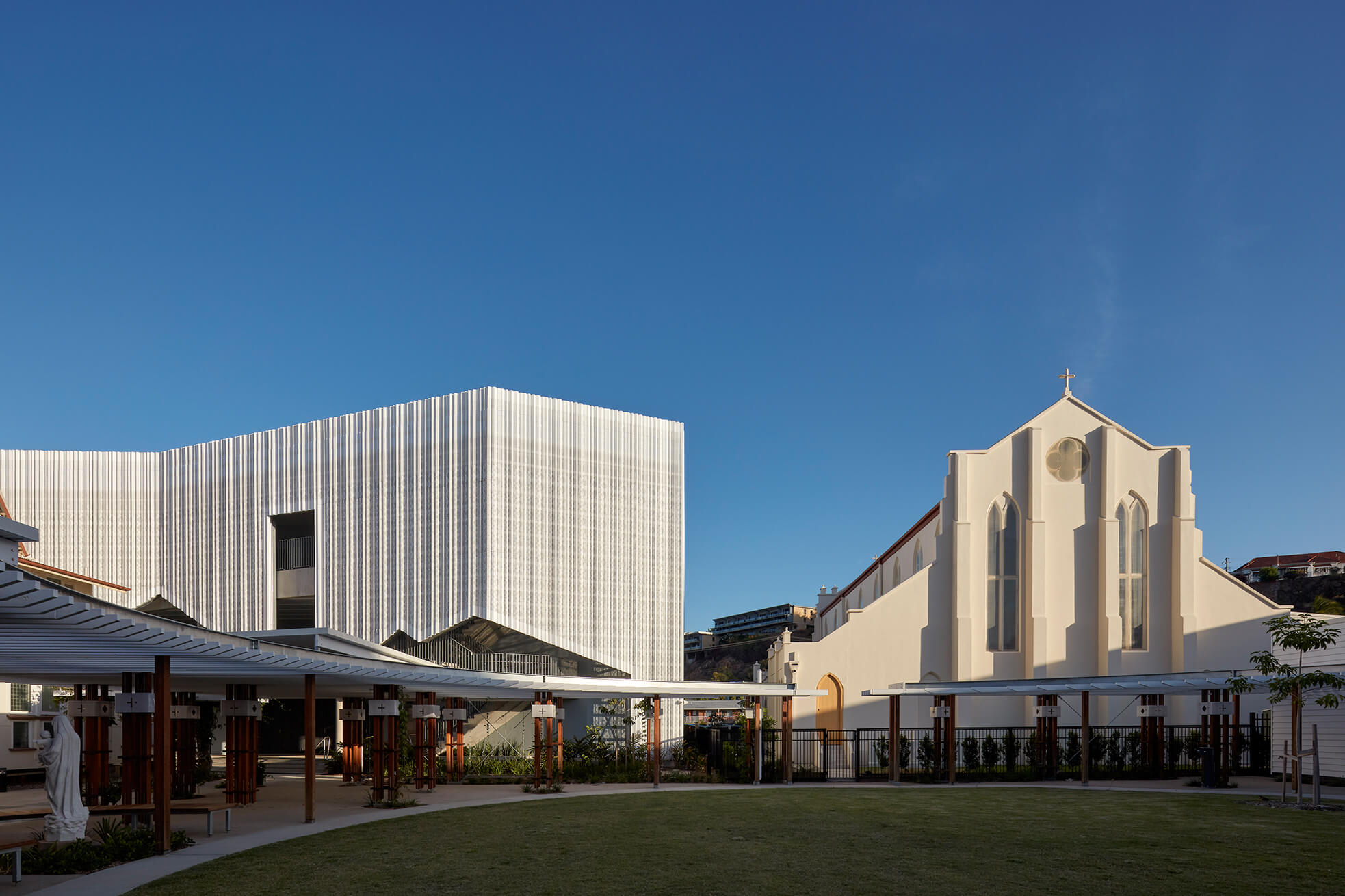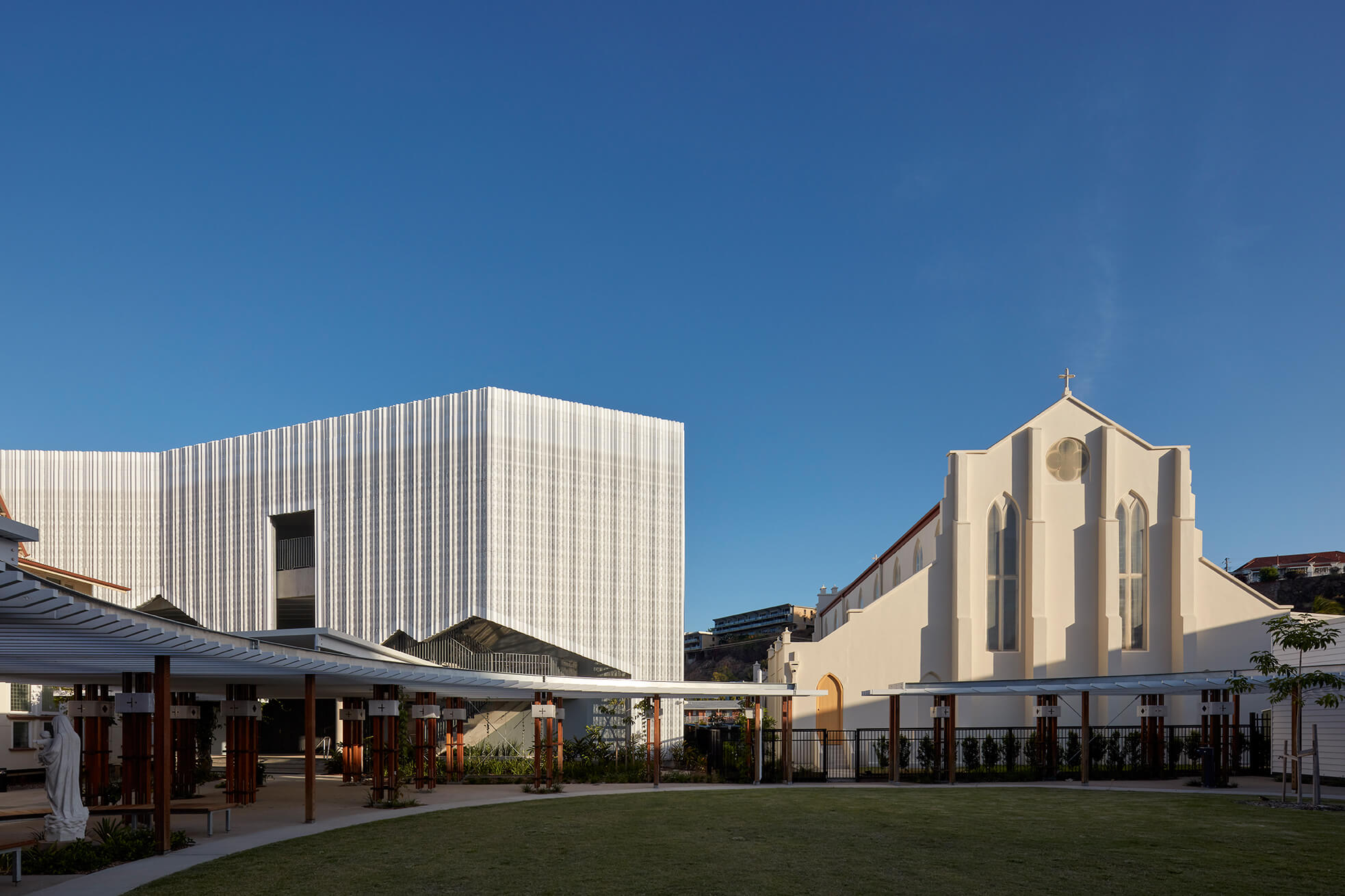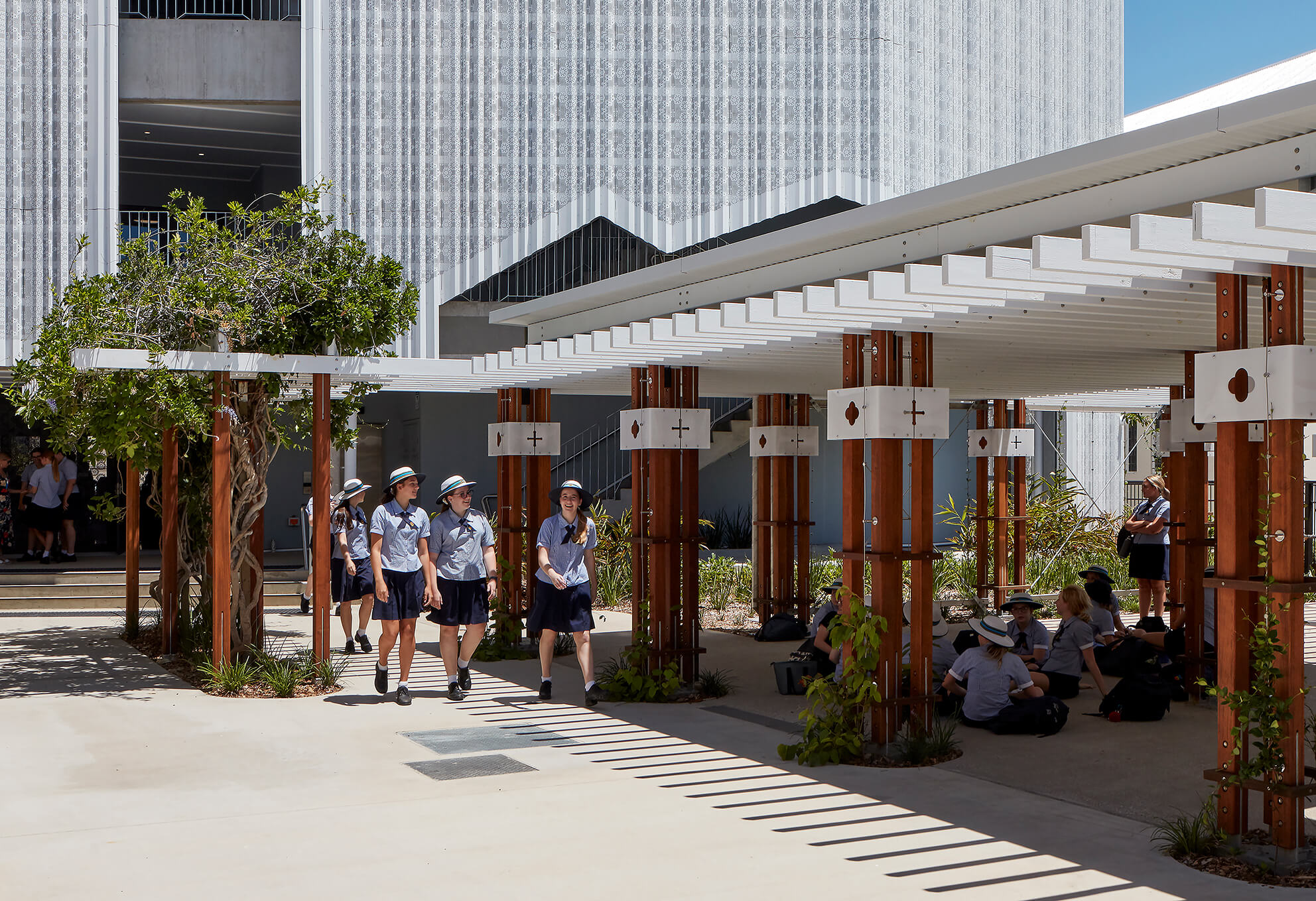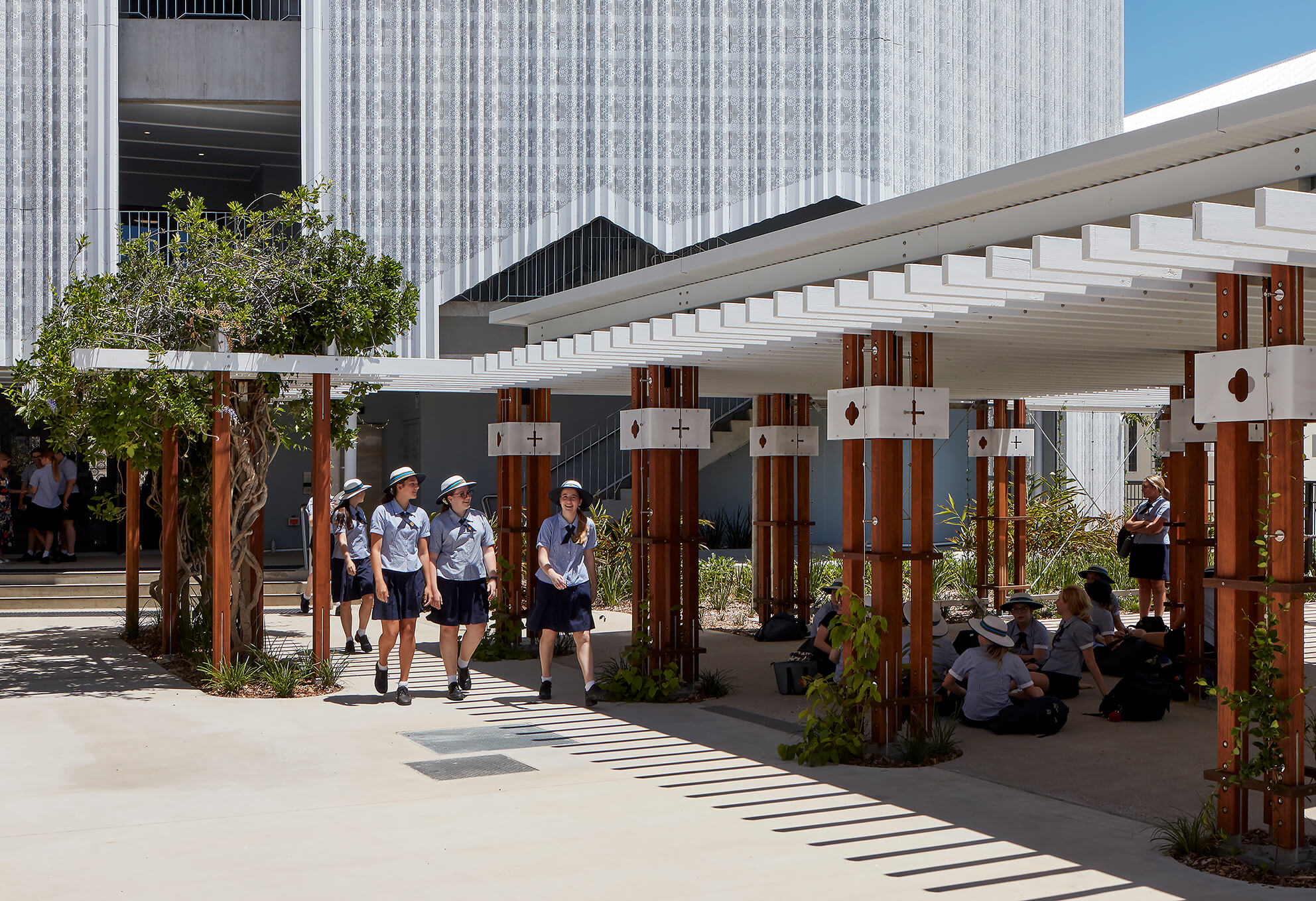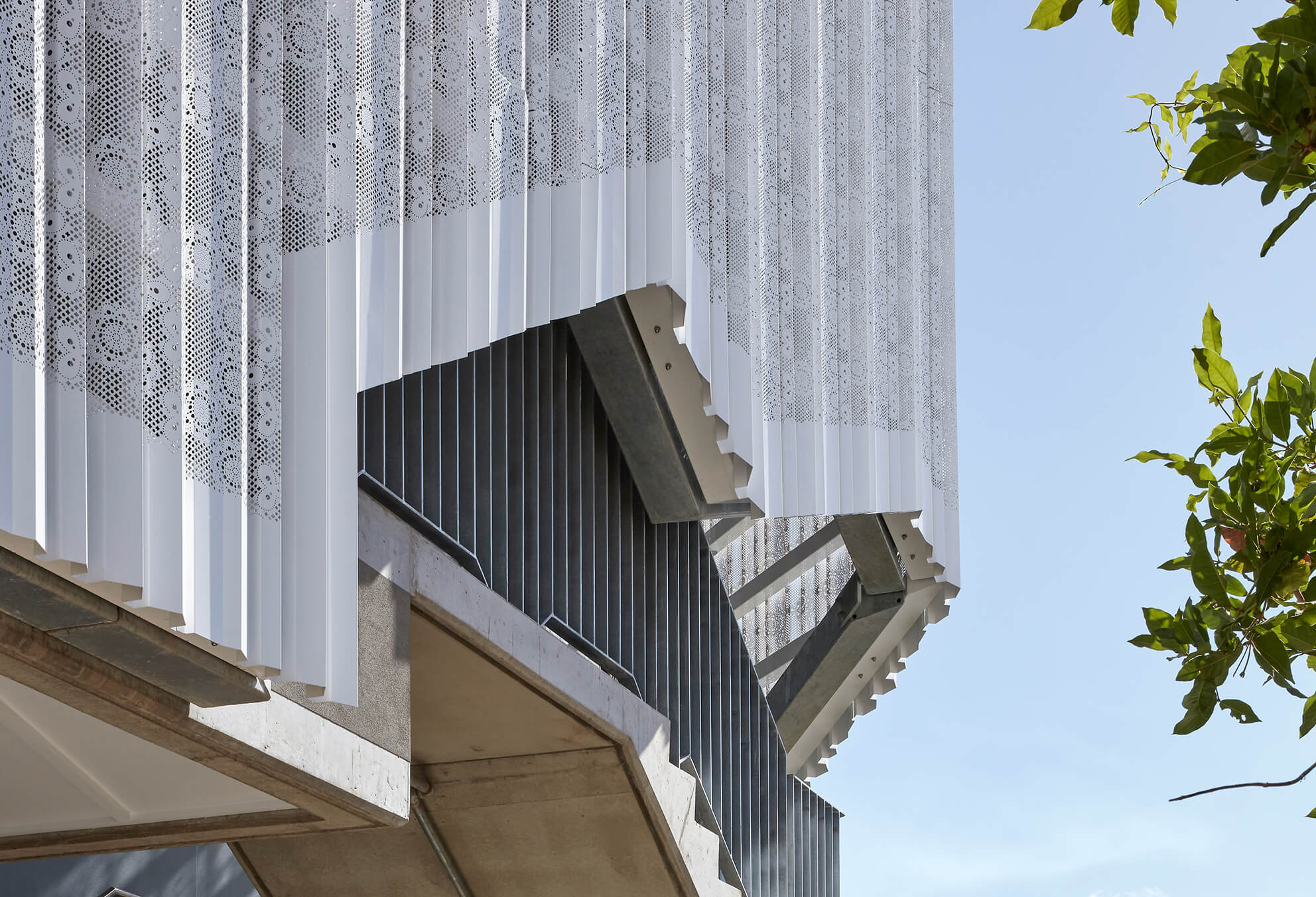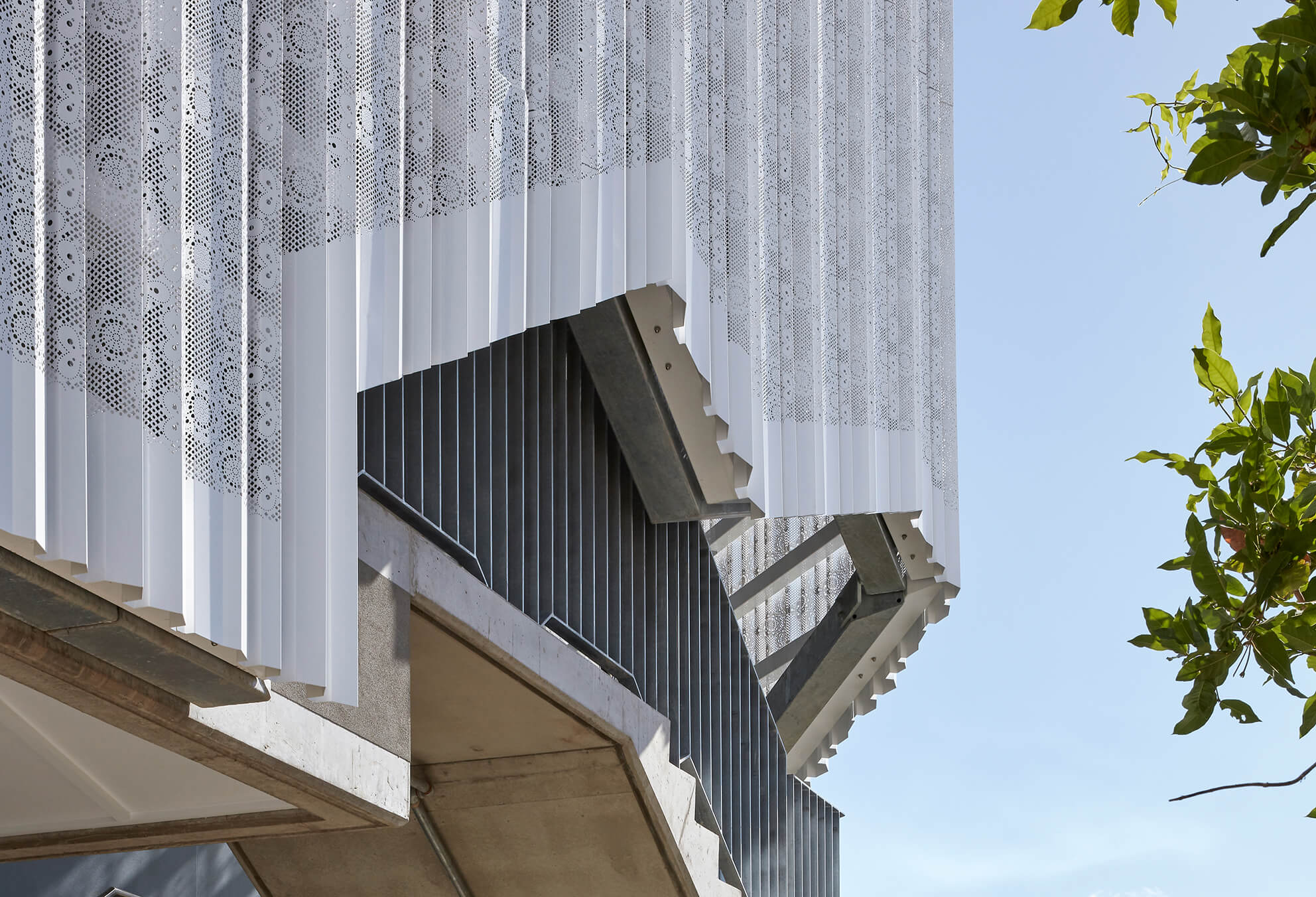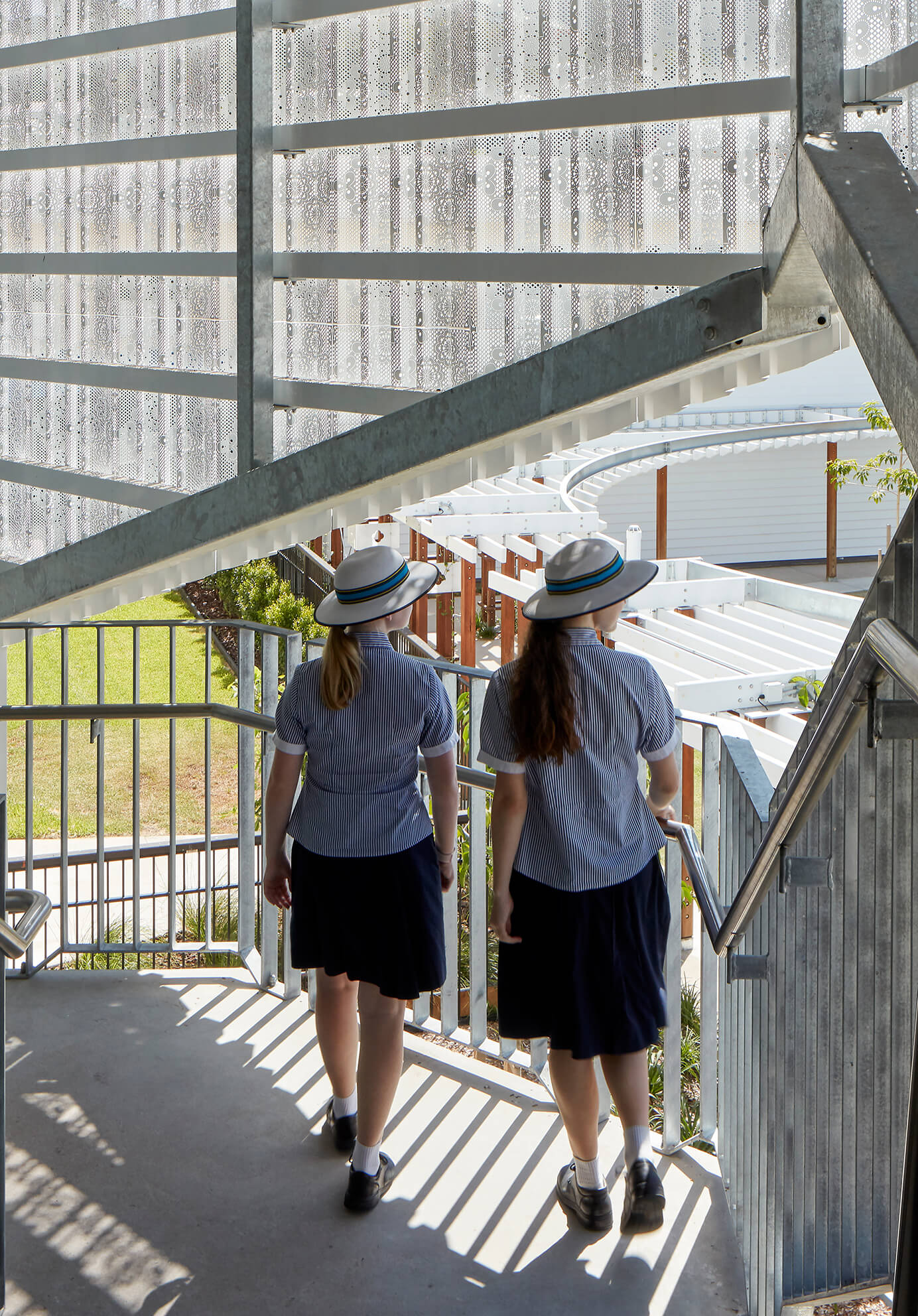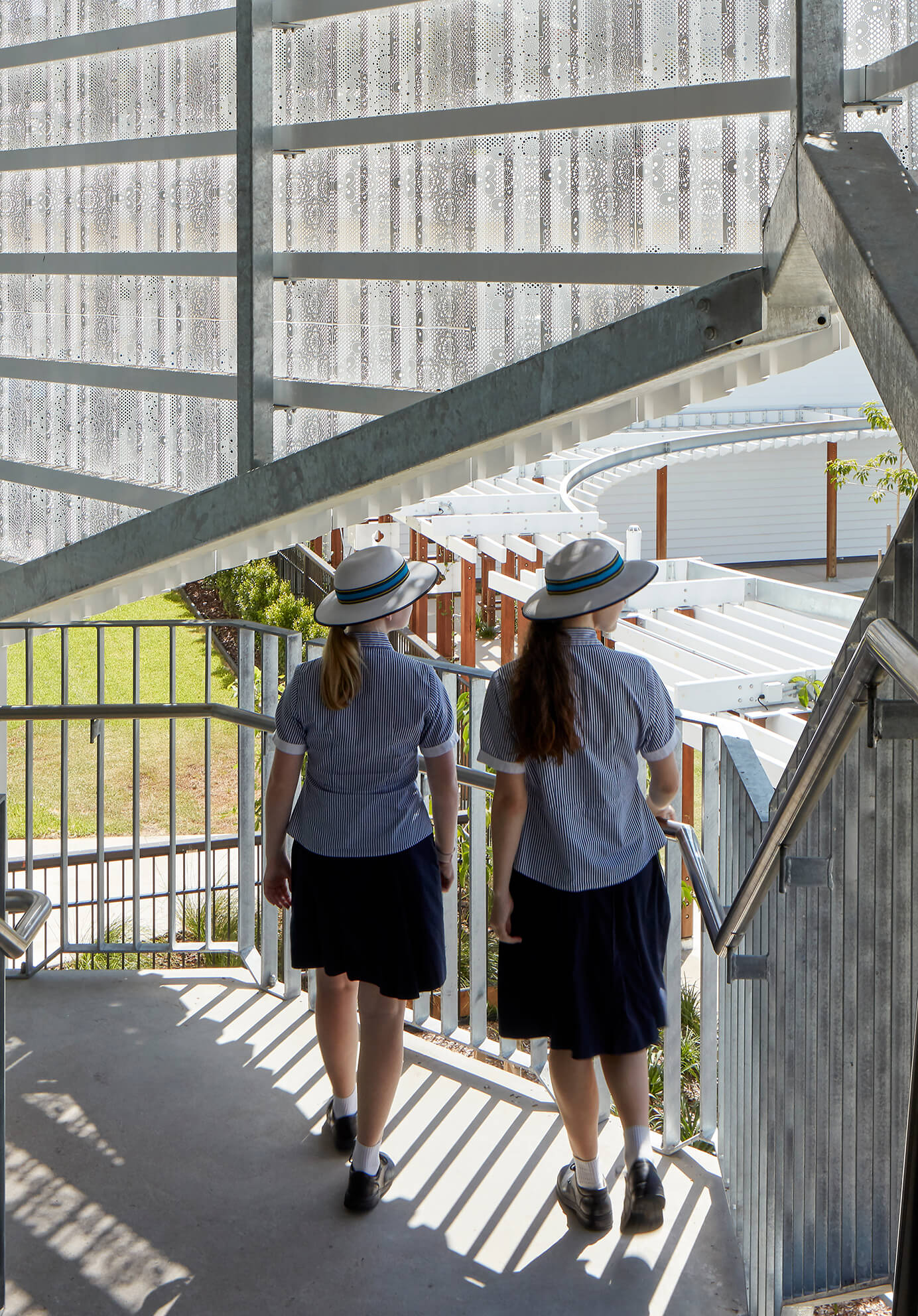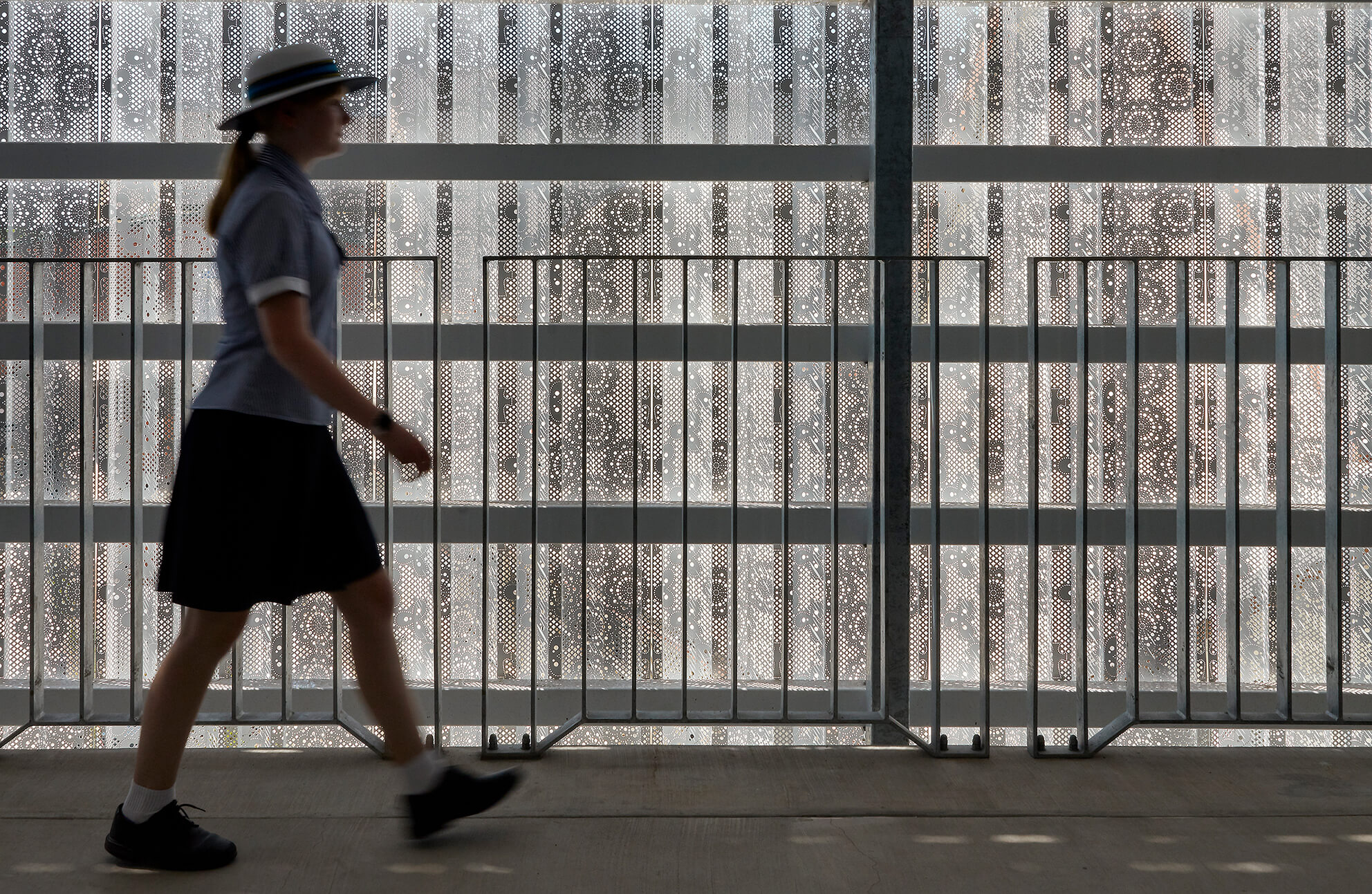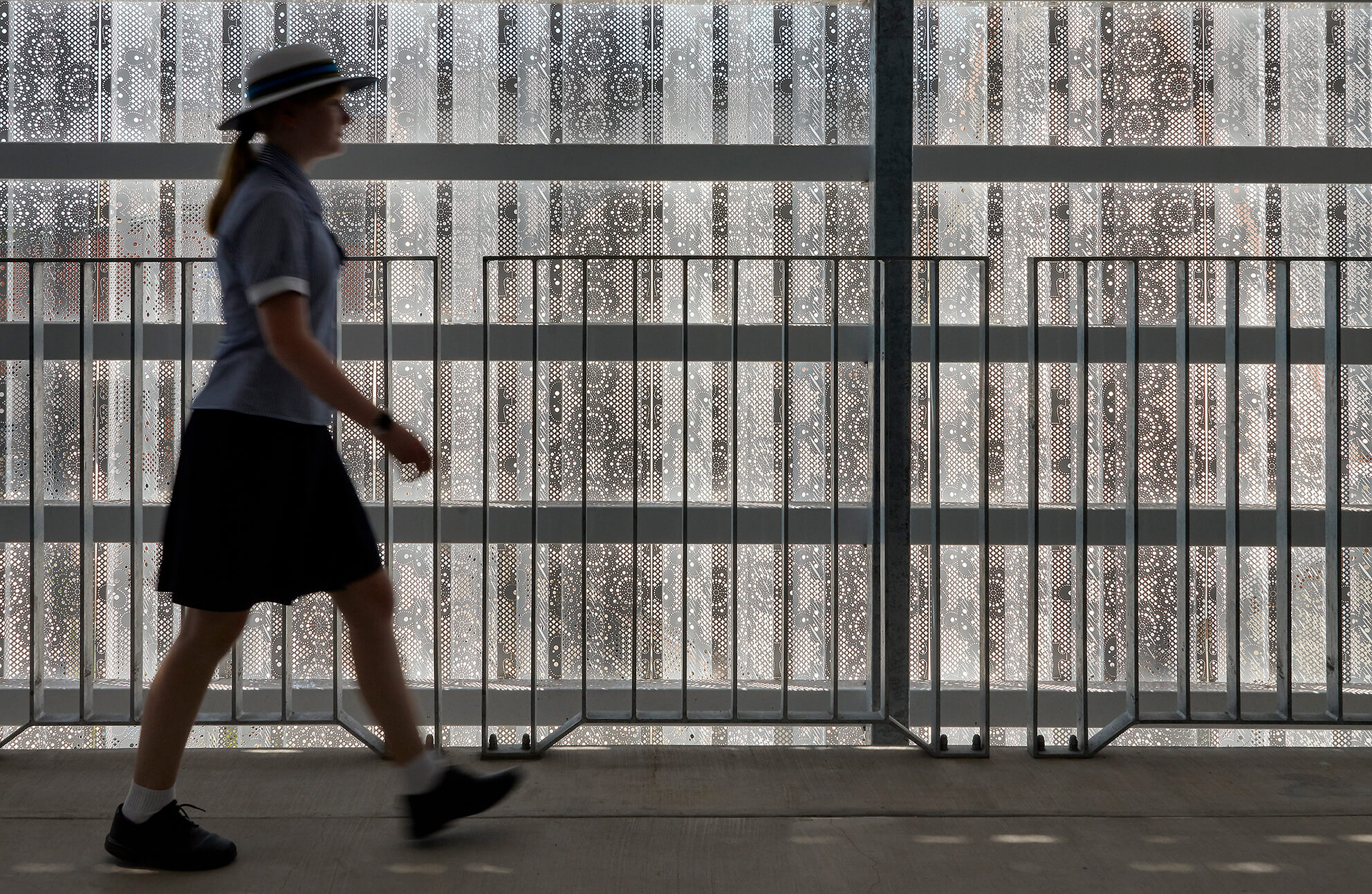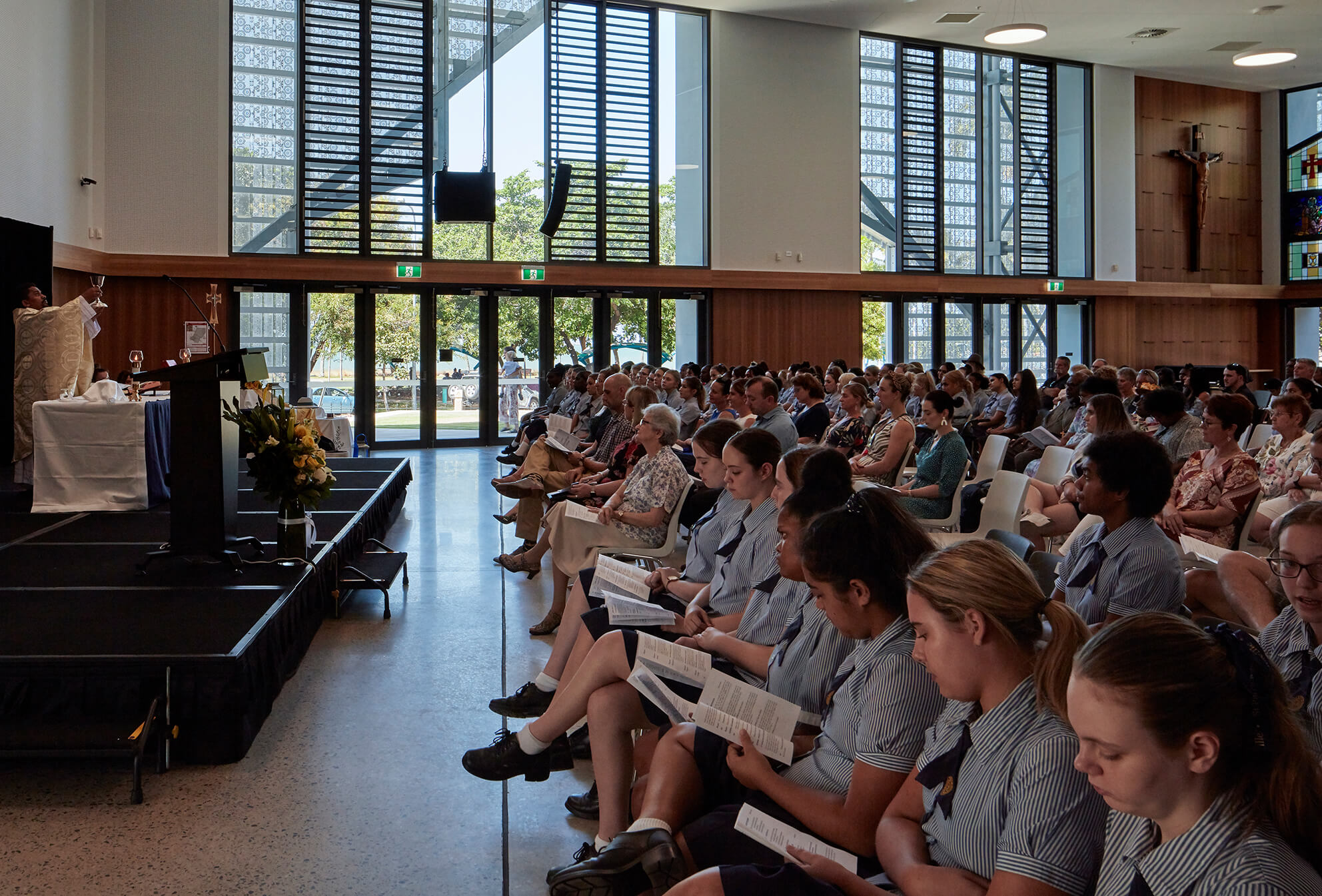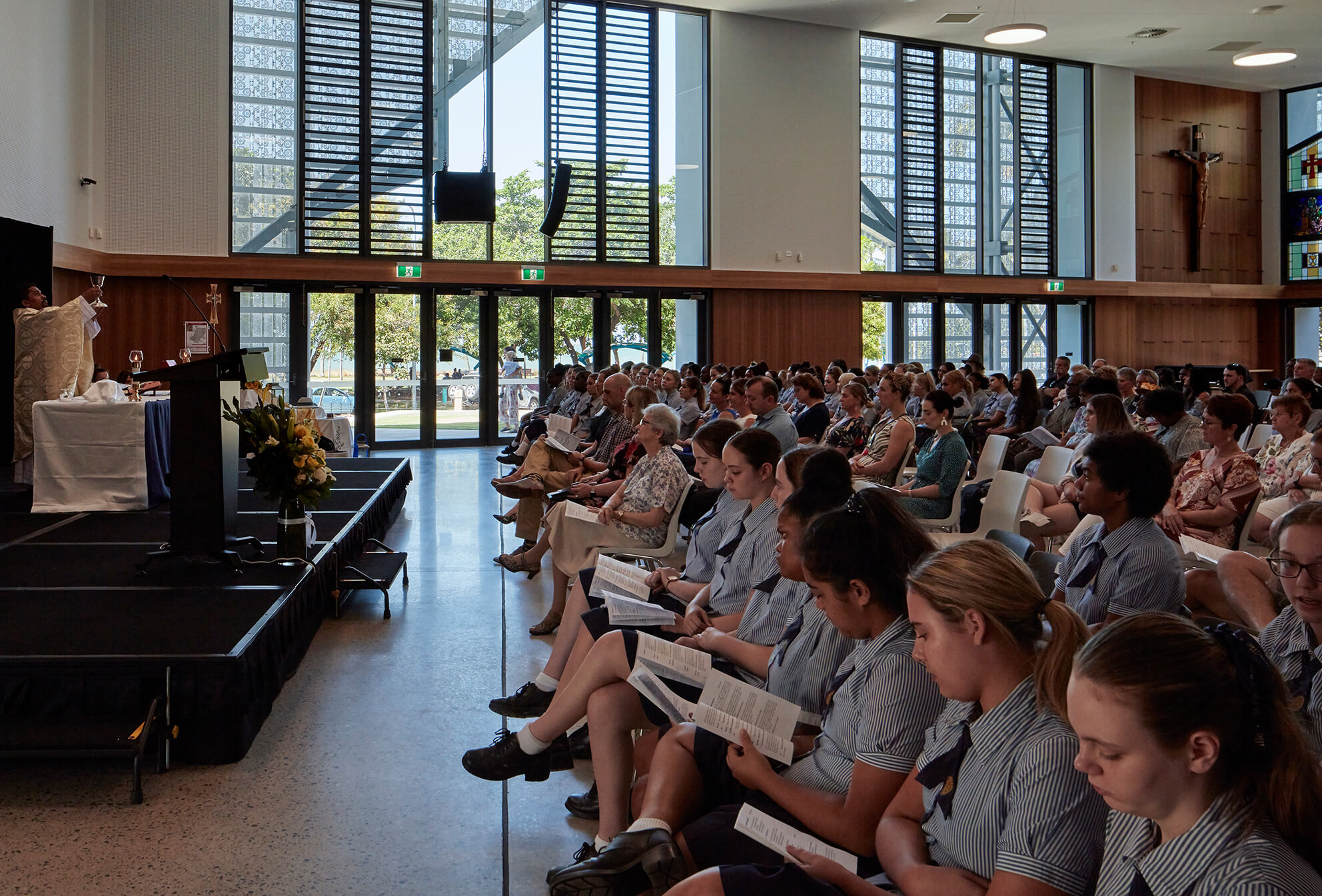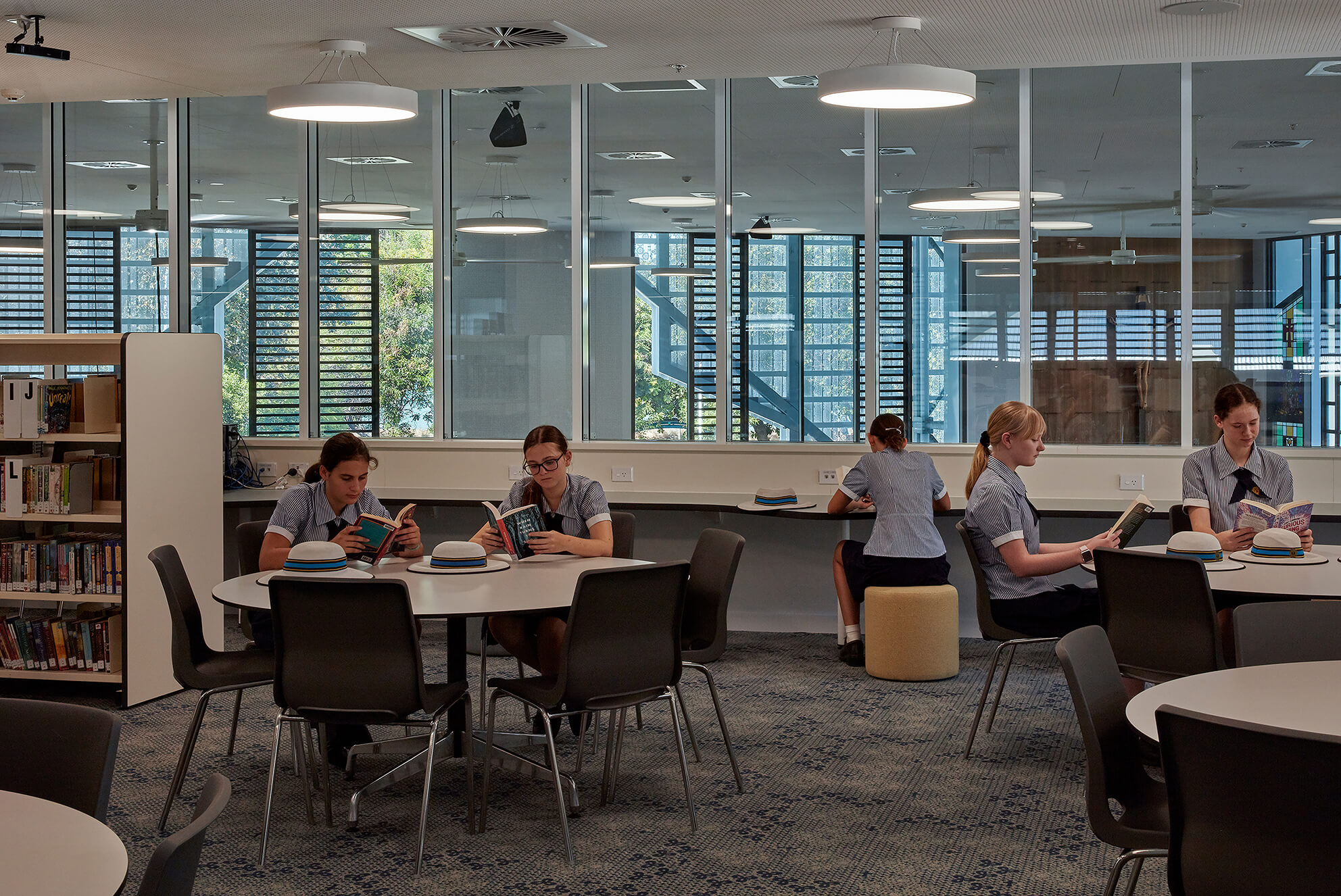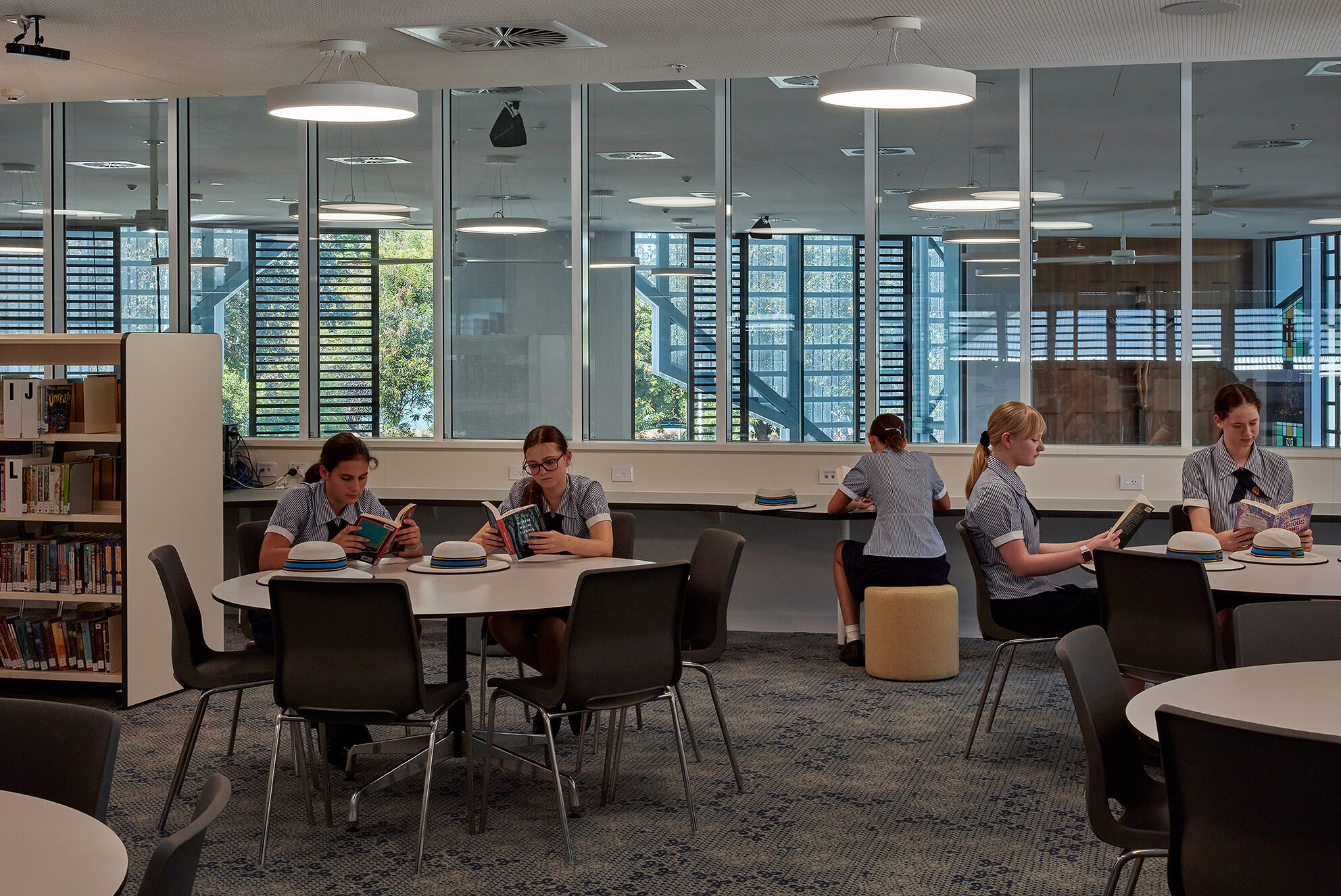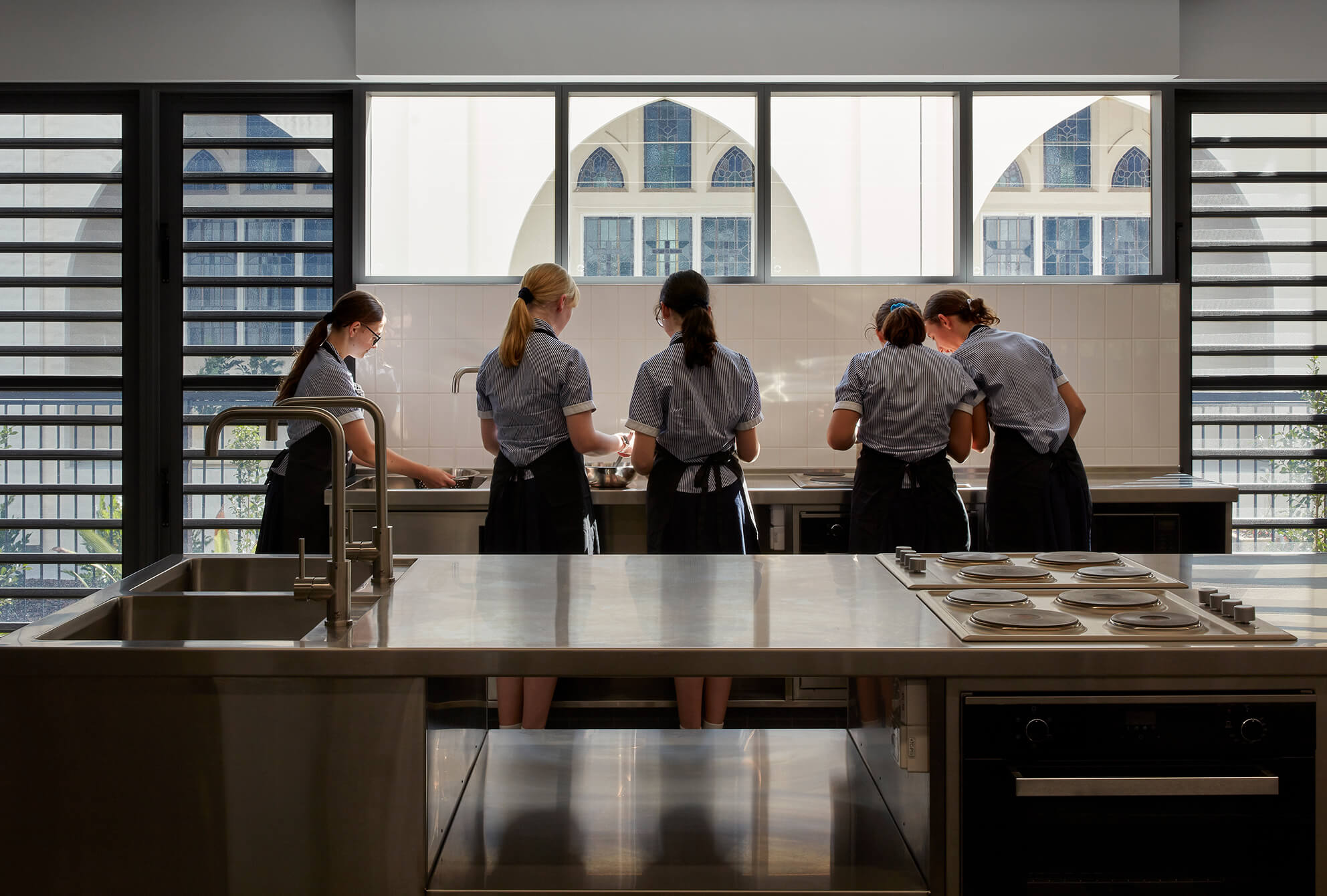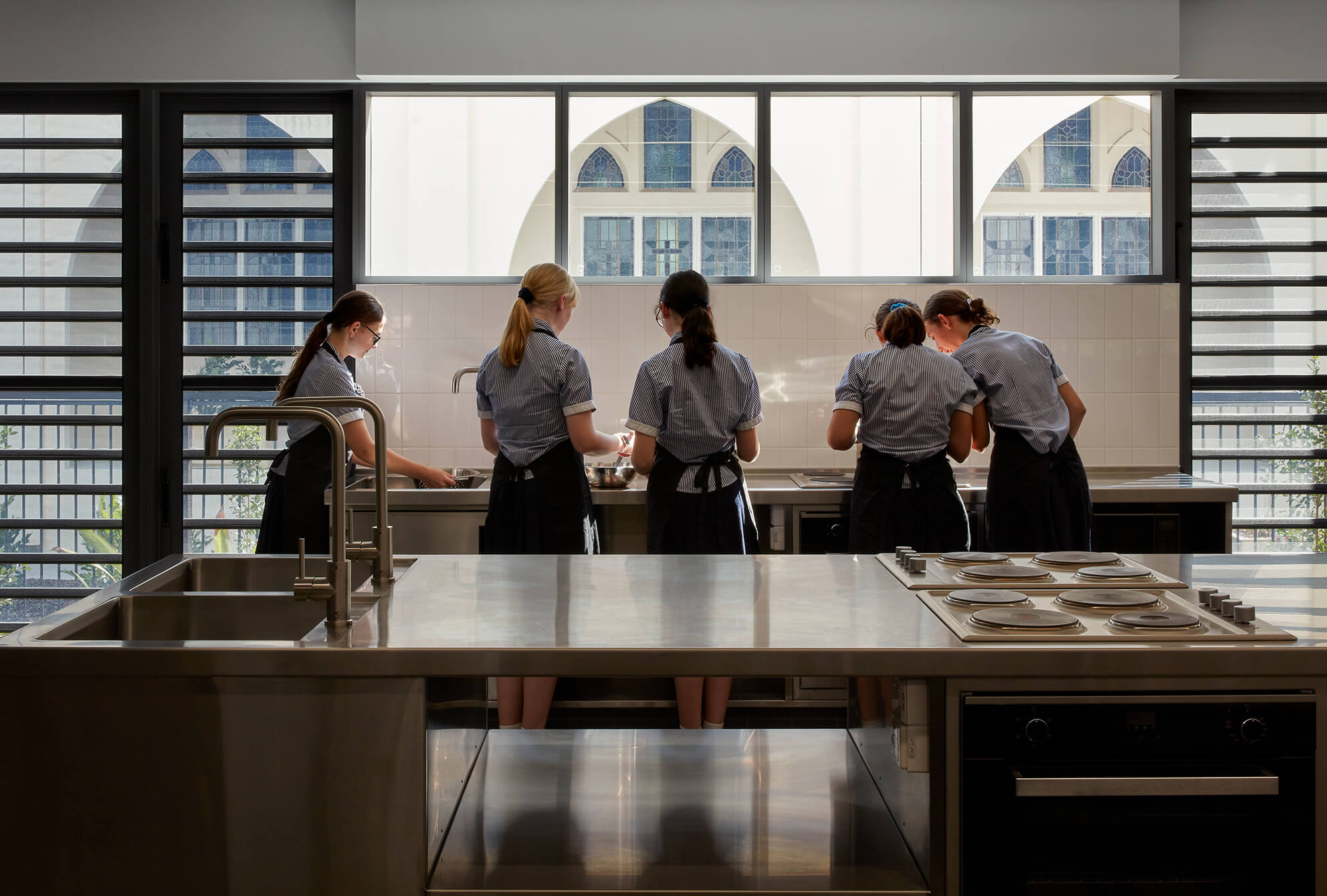 Photography by Christopher Frederick Jones