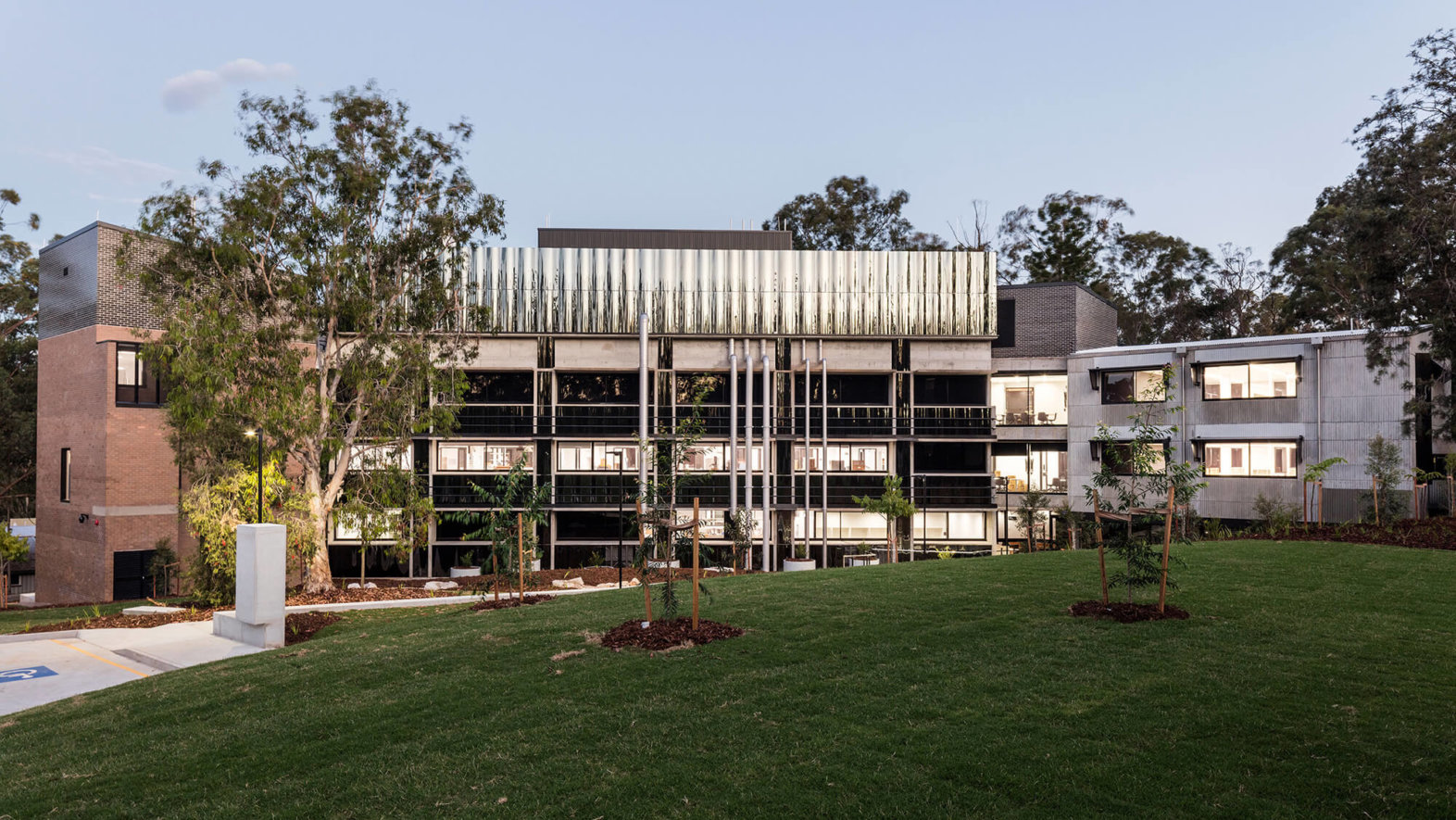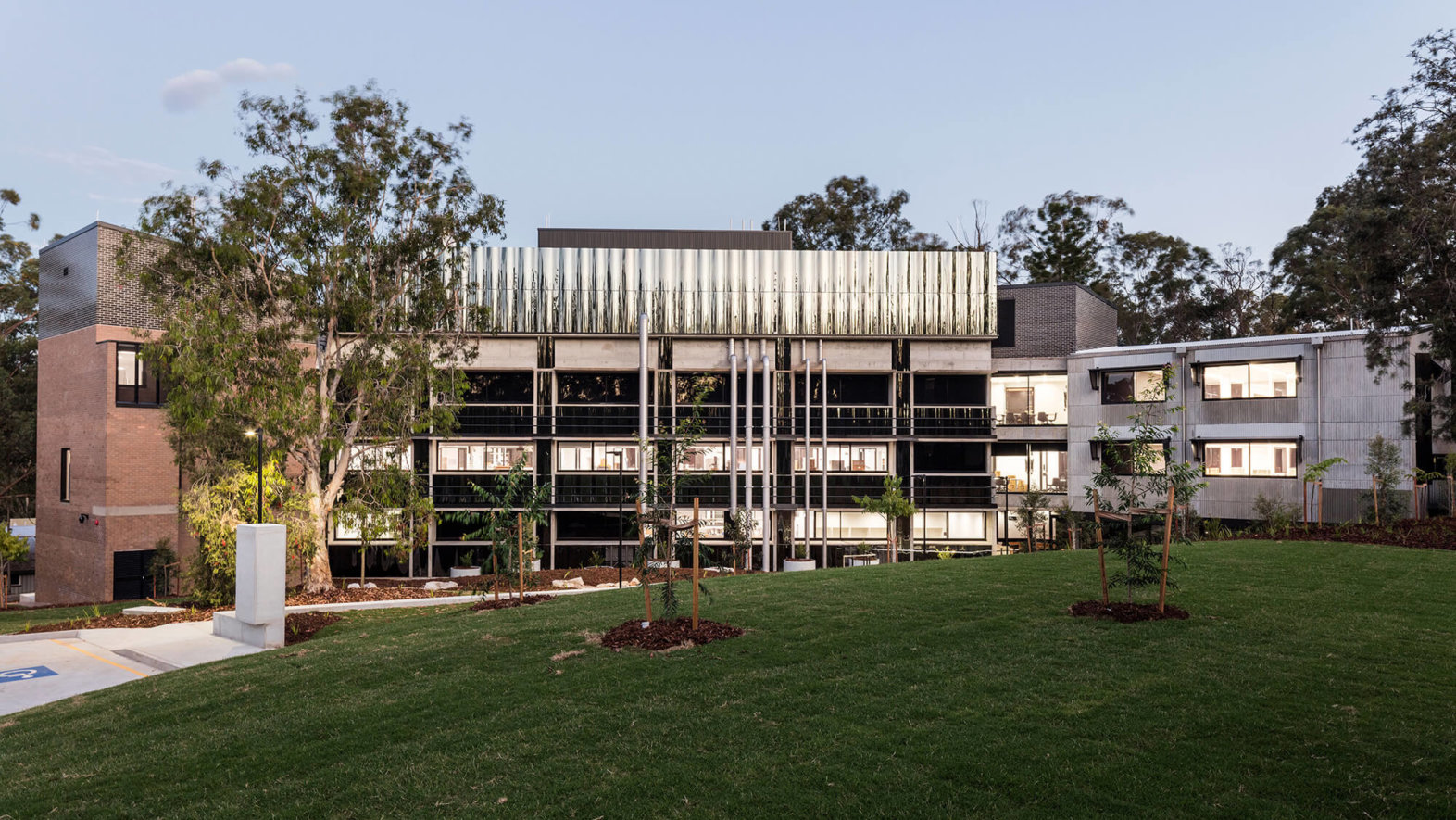 Elkhorn Building, University of Queensland
This project employs adaptive reuse as a pillar of sustainable practice.
Our project for the University of Queensland has transformed Elkhorn, an abandoned concrete building at the Long Pocket campus, into a leading research and teaching facility.
The complete refurbishment of this existing 1970s structure supports the work of the Queensland Alliance for Agriculture and Food Innovation (QAAFI). It includes highly technical research laboratories for chemistry and biological specialties, incorporating fume cupboards, environmentally controlled tissue culture rooms and biosecurity quarantine facilities. A commercial kitchen with blind tasting facilities services Uniquely Australian Foods, an organisation researching Indigenous and native plant foods, and new learning spaces support First Nations students and their Elders.
Associated offices, amenities and a new lift complete the project, which makes strong connections to the lush vegetation on the south of the site. The lift is located externally to provide an experience of nature when moving between floors, whilst inside, communal spaces use colour and materials to both reflect and draw in the landscape.
Reflecting its use and its users, Elkhorn explores the way we observe and interact with the natural world by linking science, art and architecture. The scientists who inhabit the building observe and amplify the characteristics of the plants they study using traditional research techniques. Similarly, artists in the 18th century observed and amplified the characteristics of the landscapes they painted by framing them using a hand-held, dark-coloured concave mirror known as a 'Claude glass'.
Taking the 'Claude glass' as inspiration, Elkhorn uses convex, stainless steel infill cladding to heighten our perception of the building and the landscape it sits within. The reflective cladding shifts the building between being the subject of our observation and an object for observing the natural world. As the surrounding landscaping matures, the building will become more embedded into its site.
An added storey accommodates a new services plant, and the building hosts new, site-wide infrastructure services. These upgraded services deliver significantly improved energy efficiency and fire safety, providing sustainability benefits to the building and to the wider campus. Delivered on time and budget, the reinvented Elkhorn will now serve the University of Queensland for another fifty years.
On the land of the Turrbal and Jagera peoples.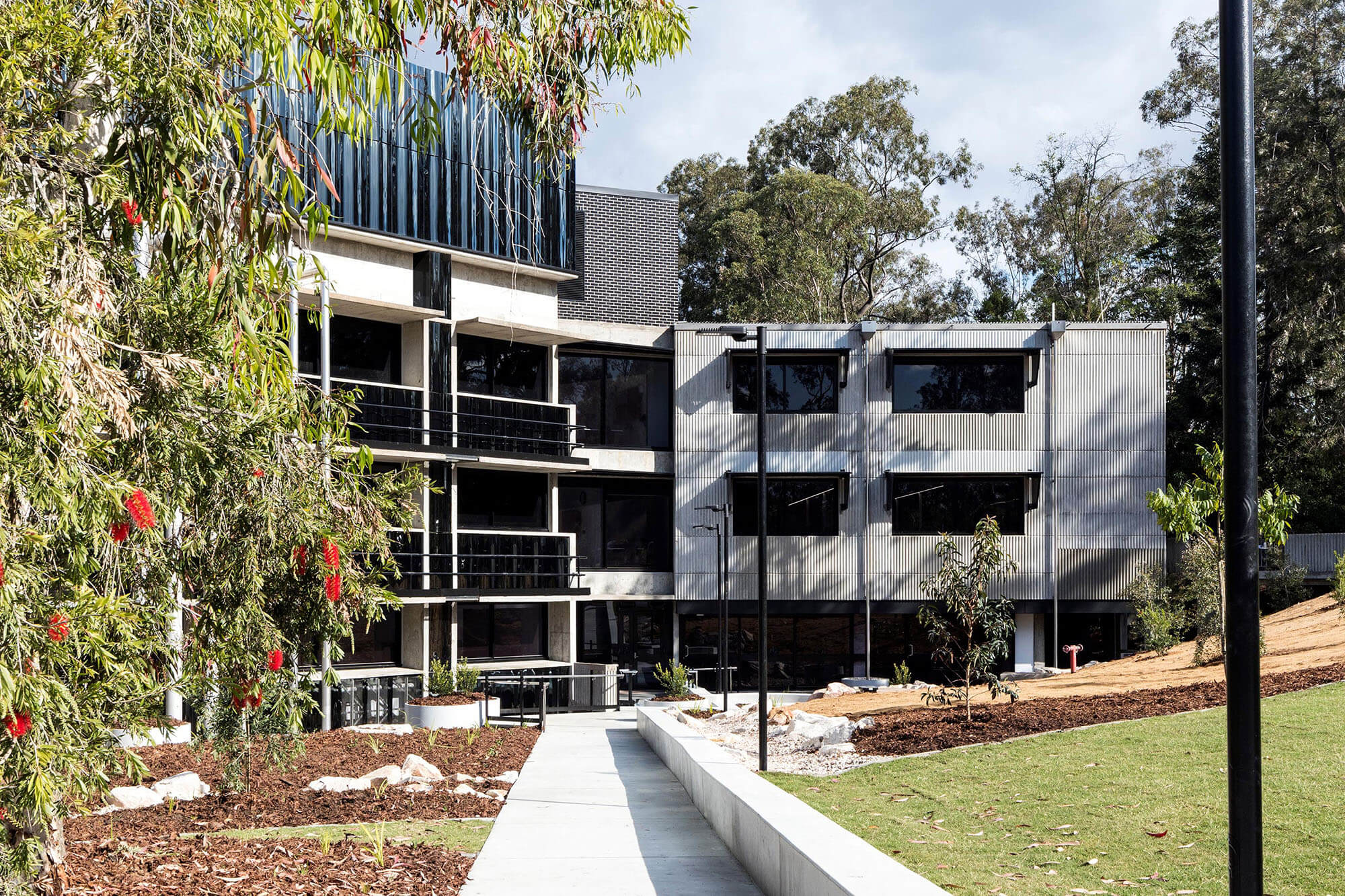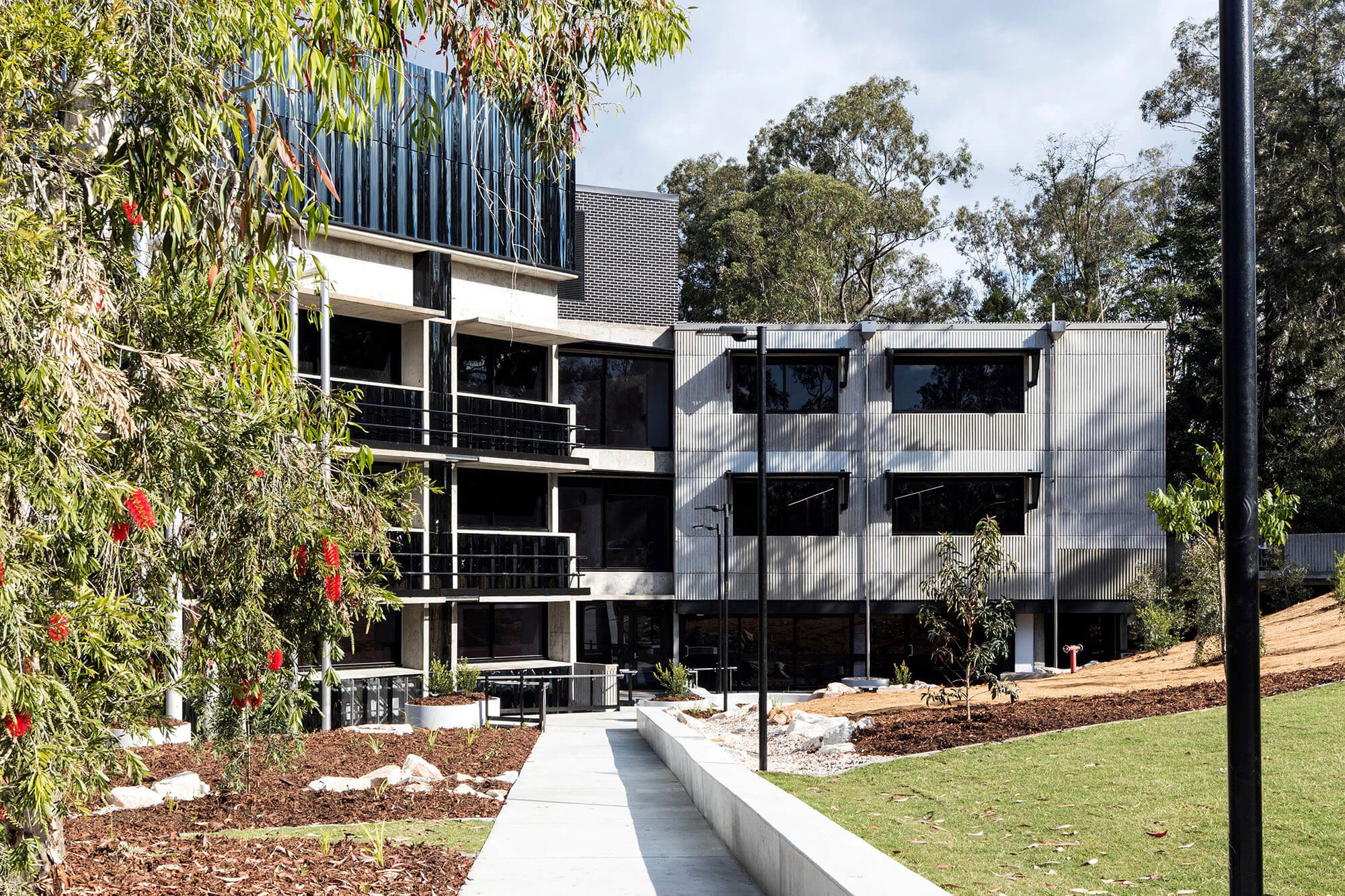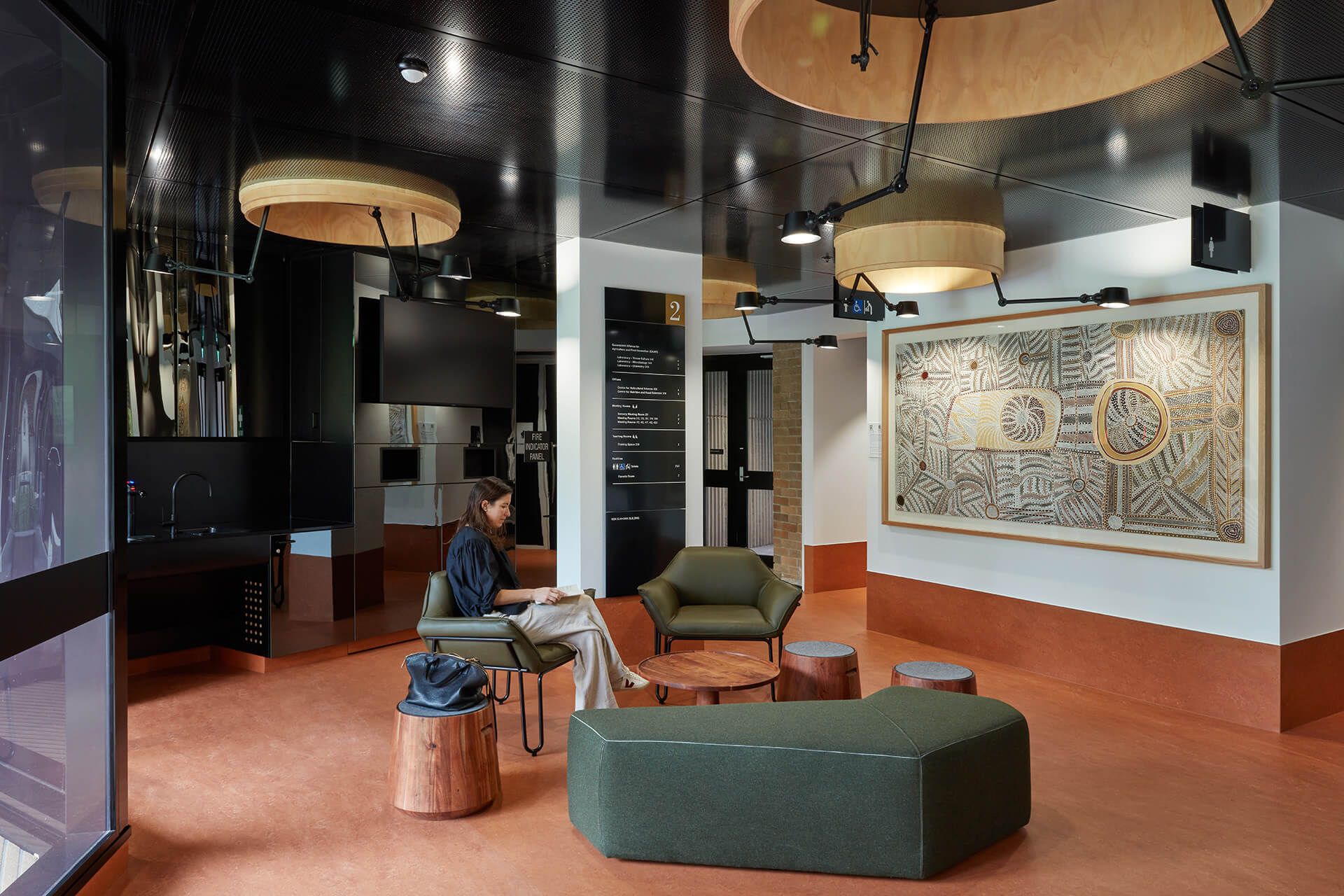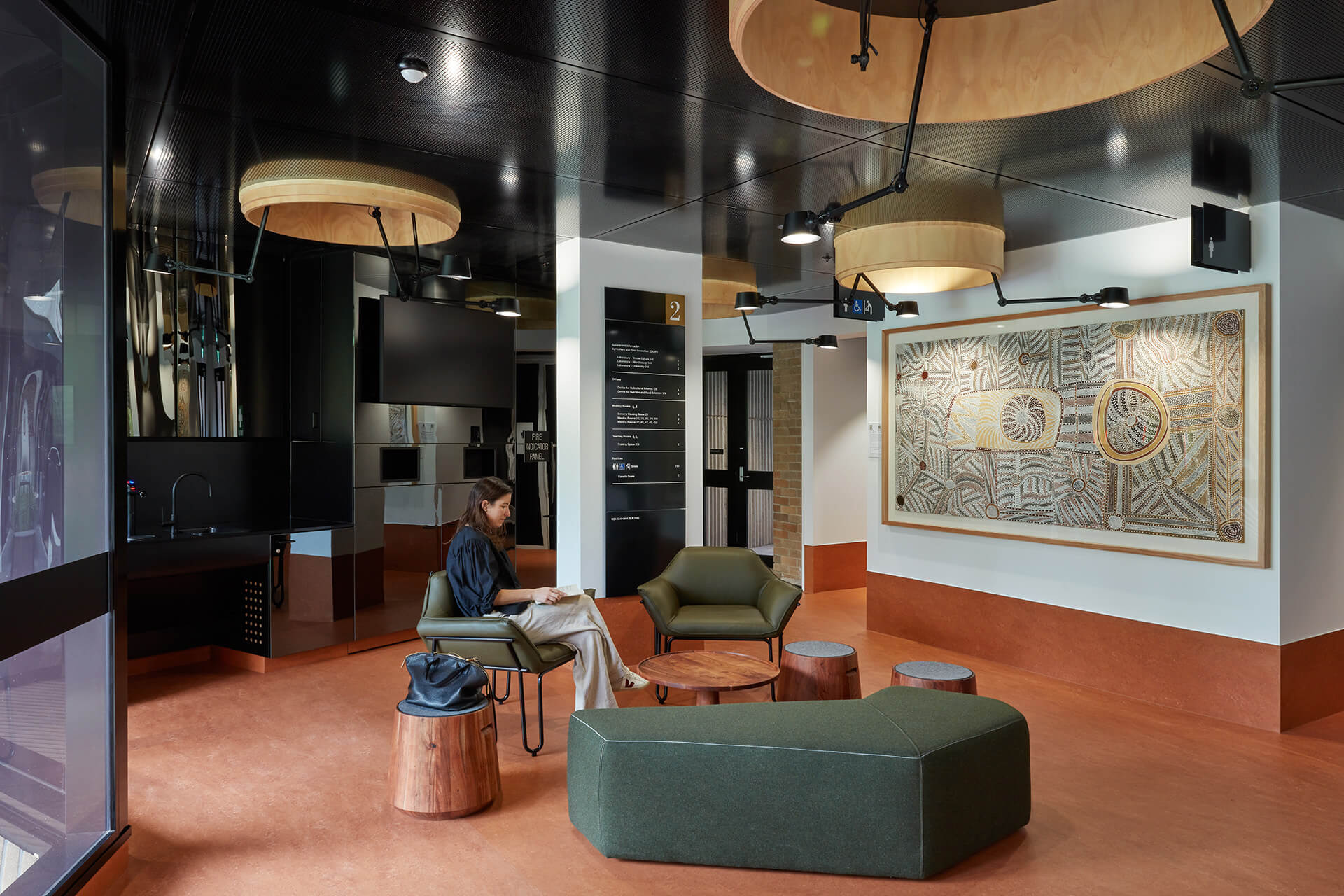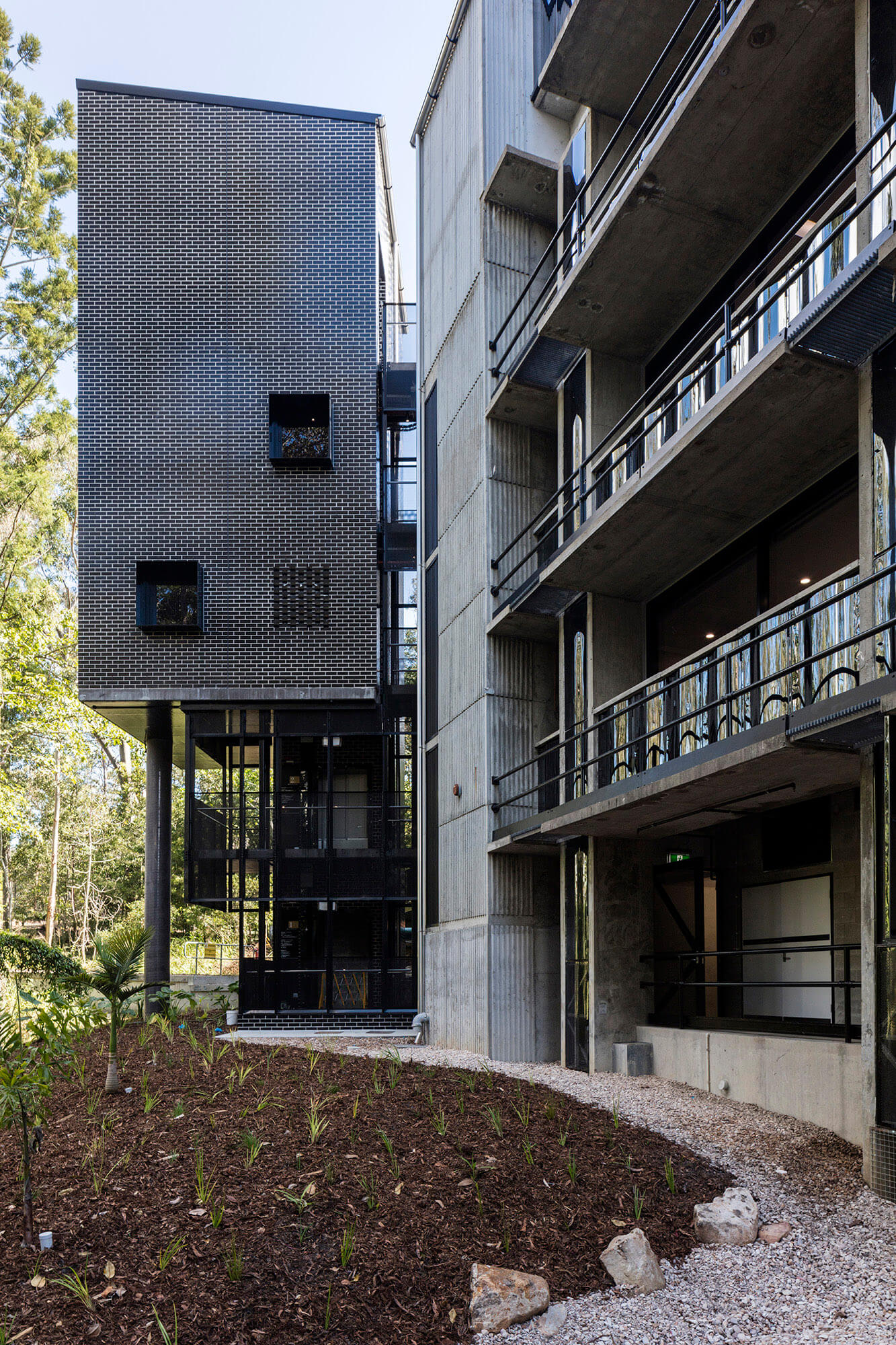 "m3architecture understood our needs, discussed all the problems encountered and committed to achieving the best result on behalf of the academic team, despite the complexity of the project."
Professor Neena Mitter FTSE
Director, Centre for Horticultural Science
Director, ARC Research Hub for Sustainable Crop Protection Queensland Alliance for Agriculture & Food Innovation (QAAFI)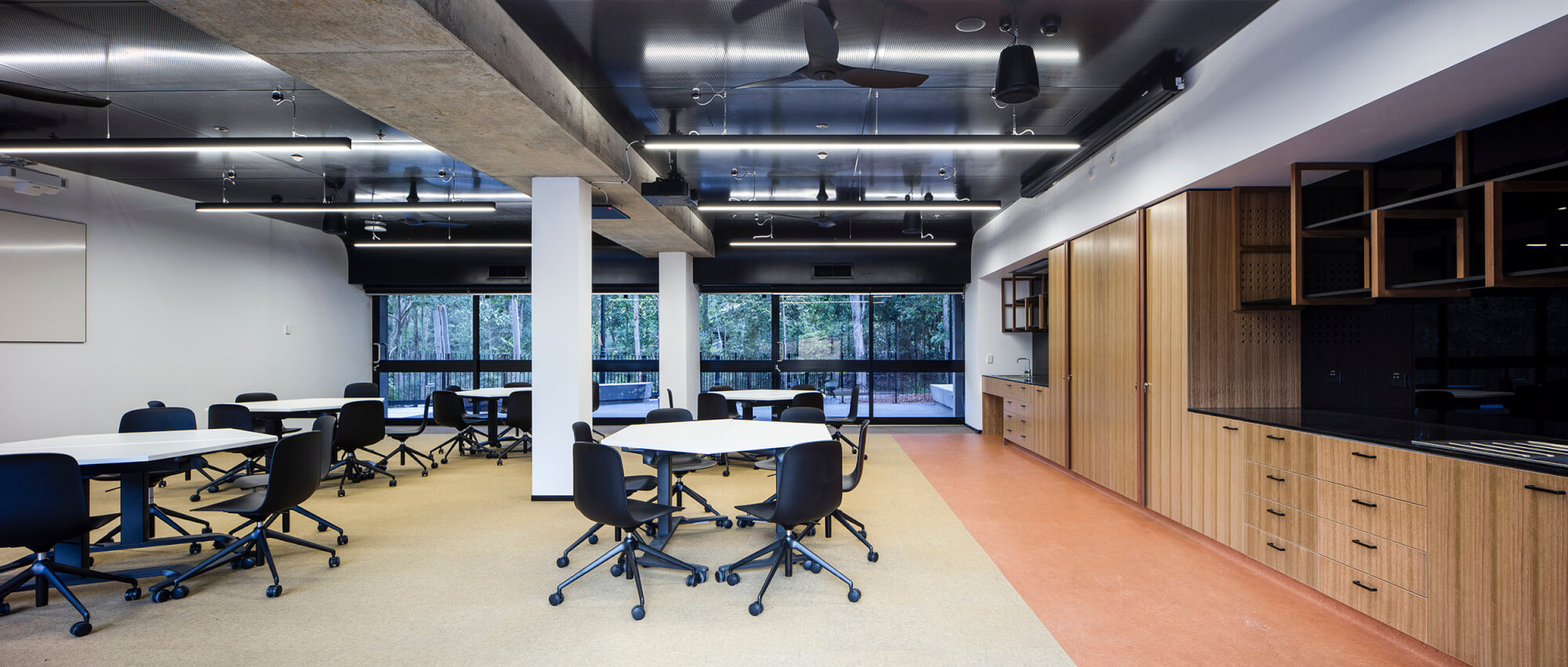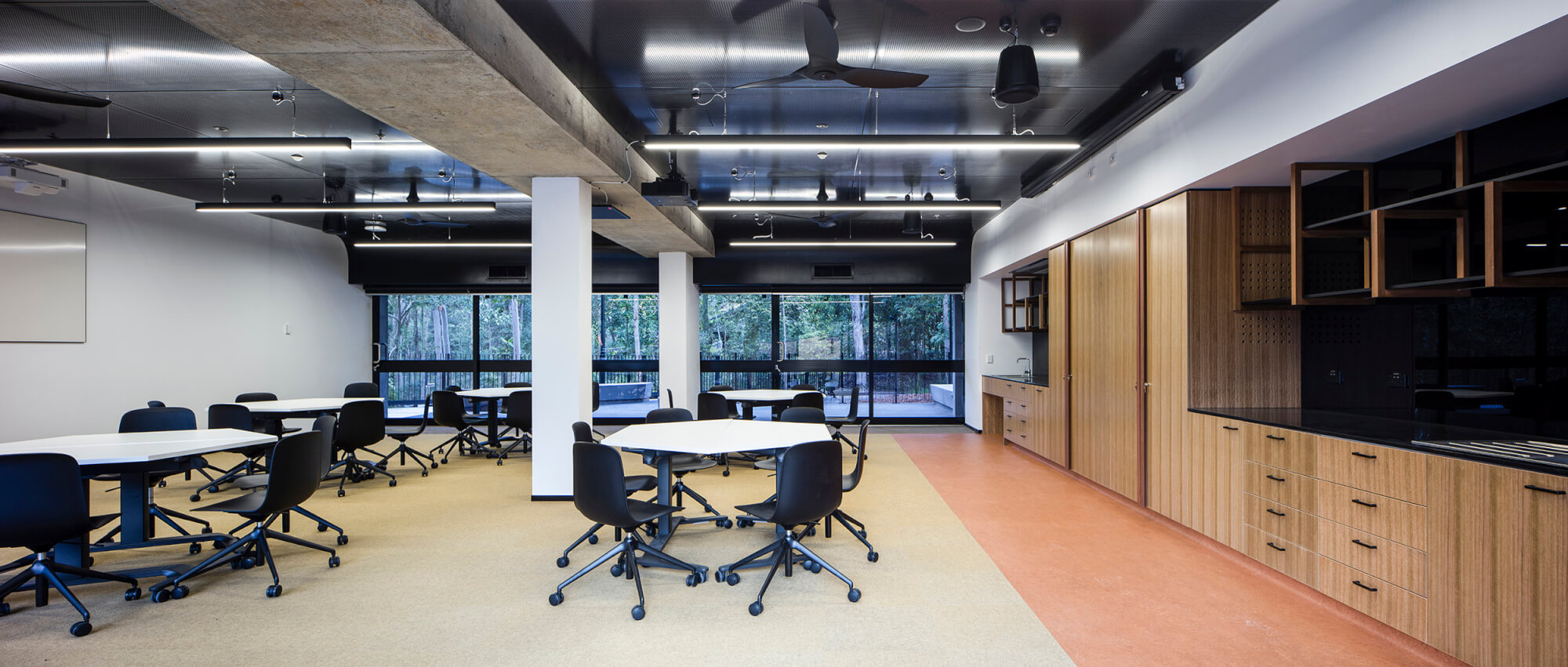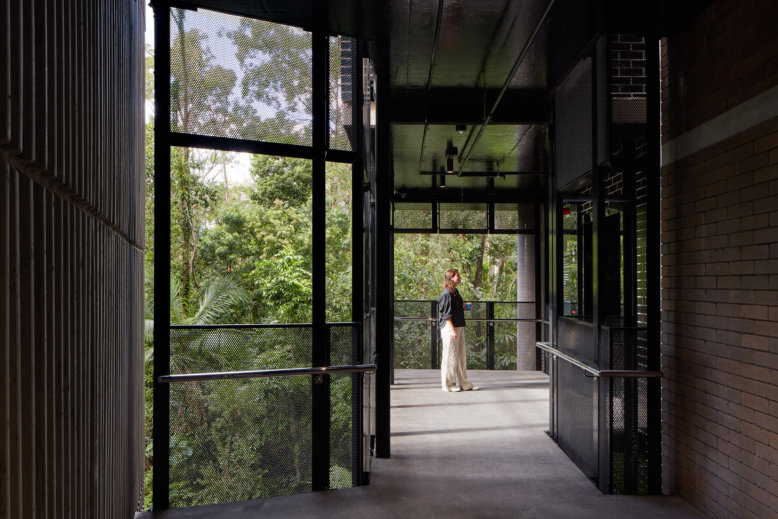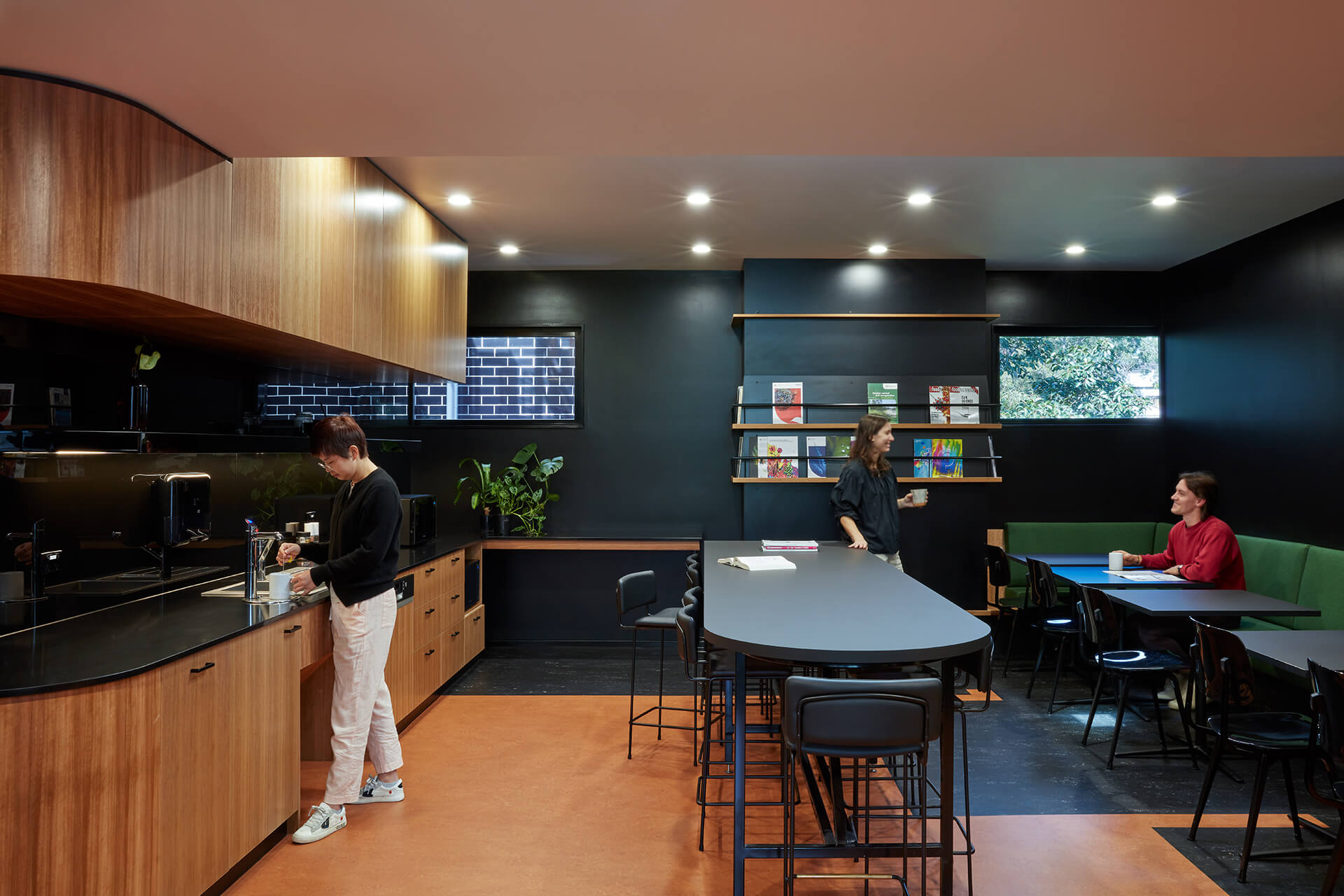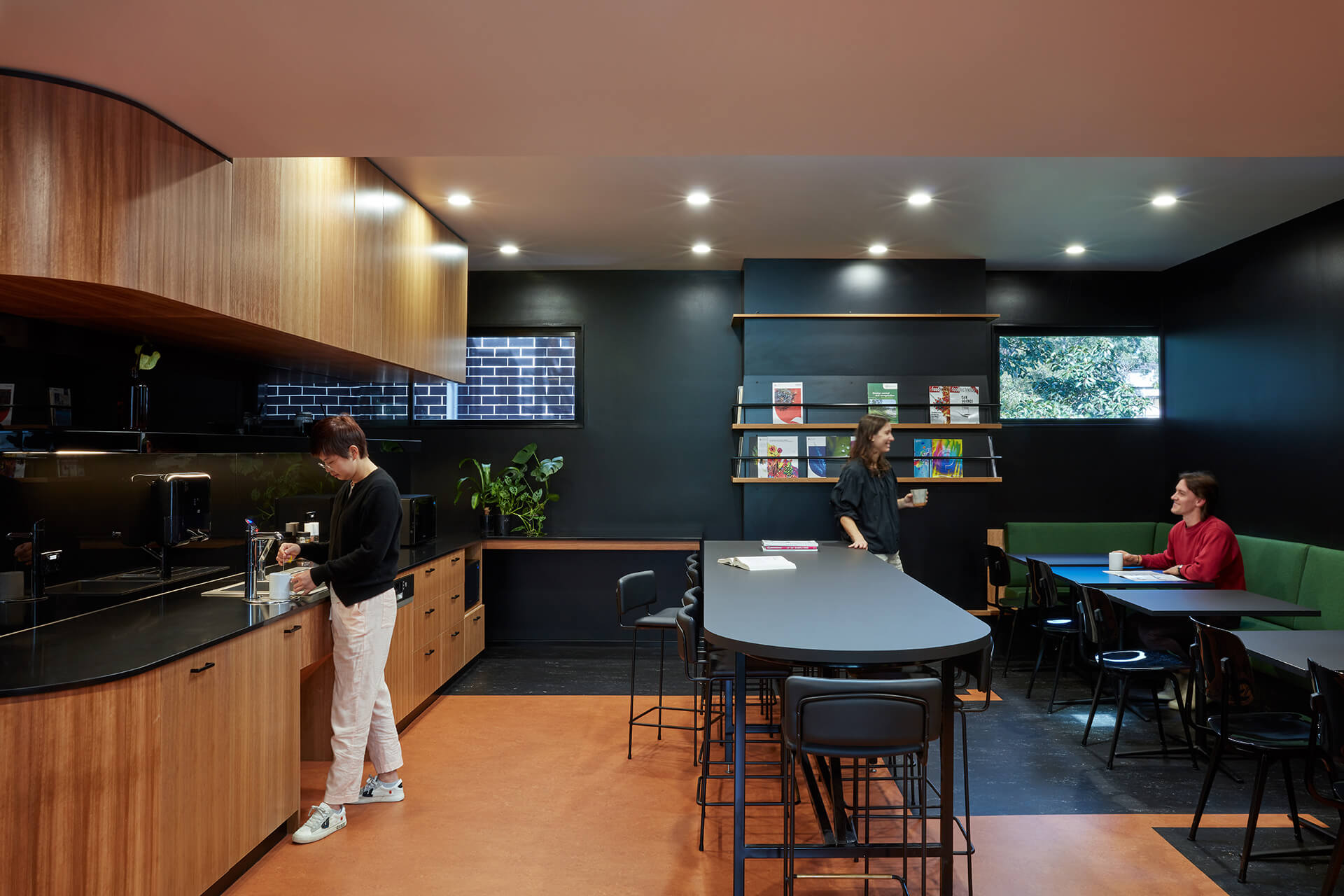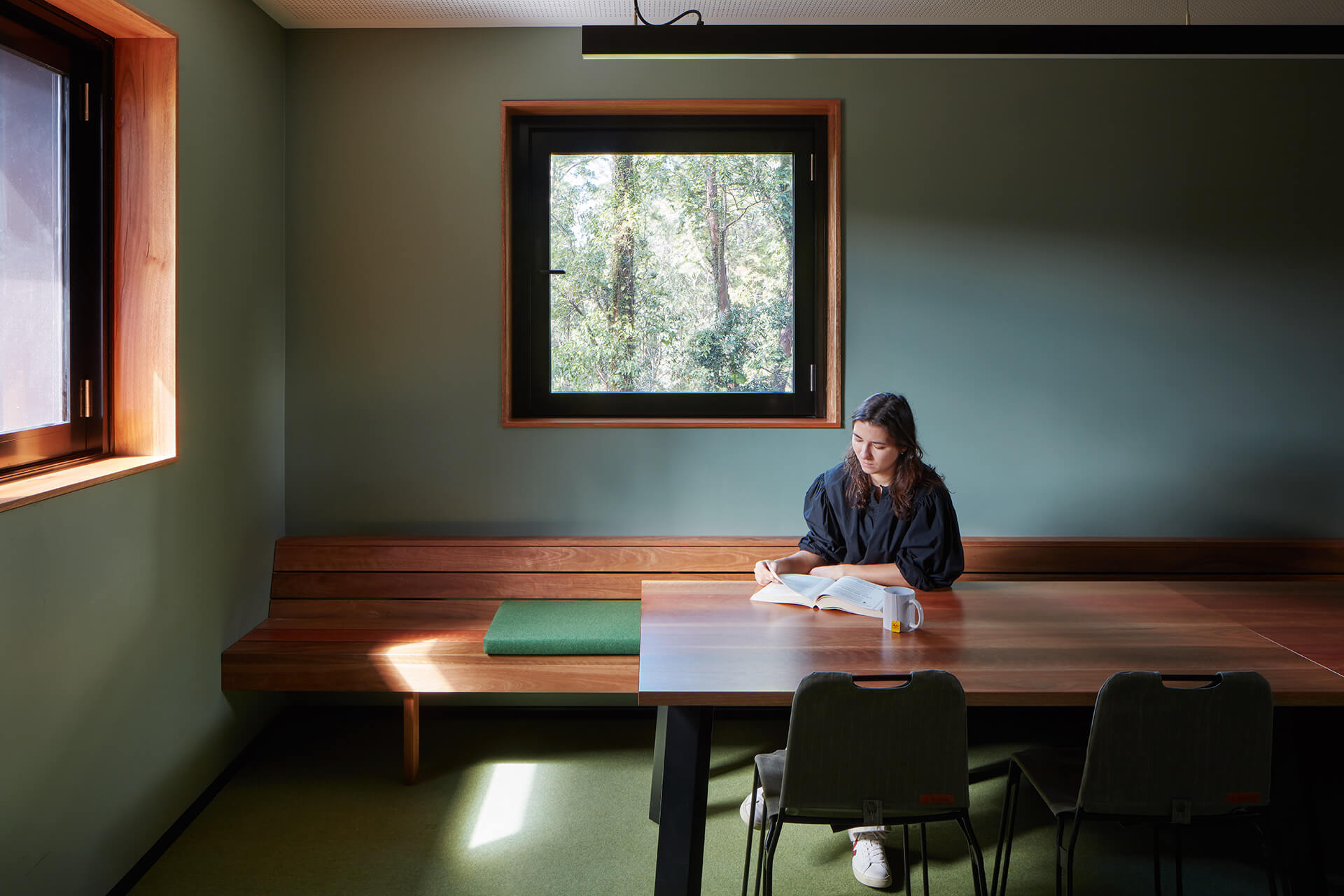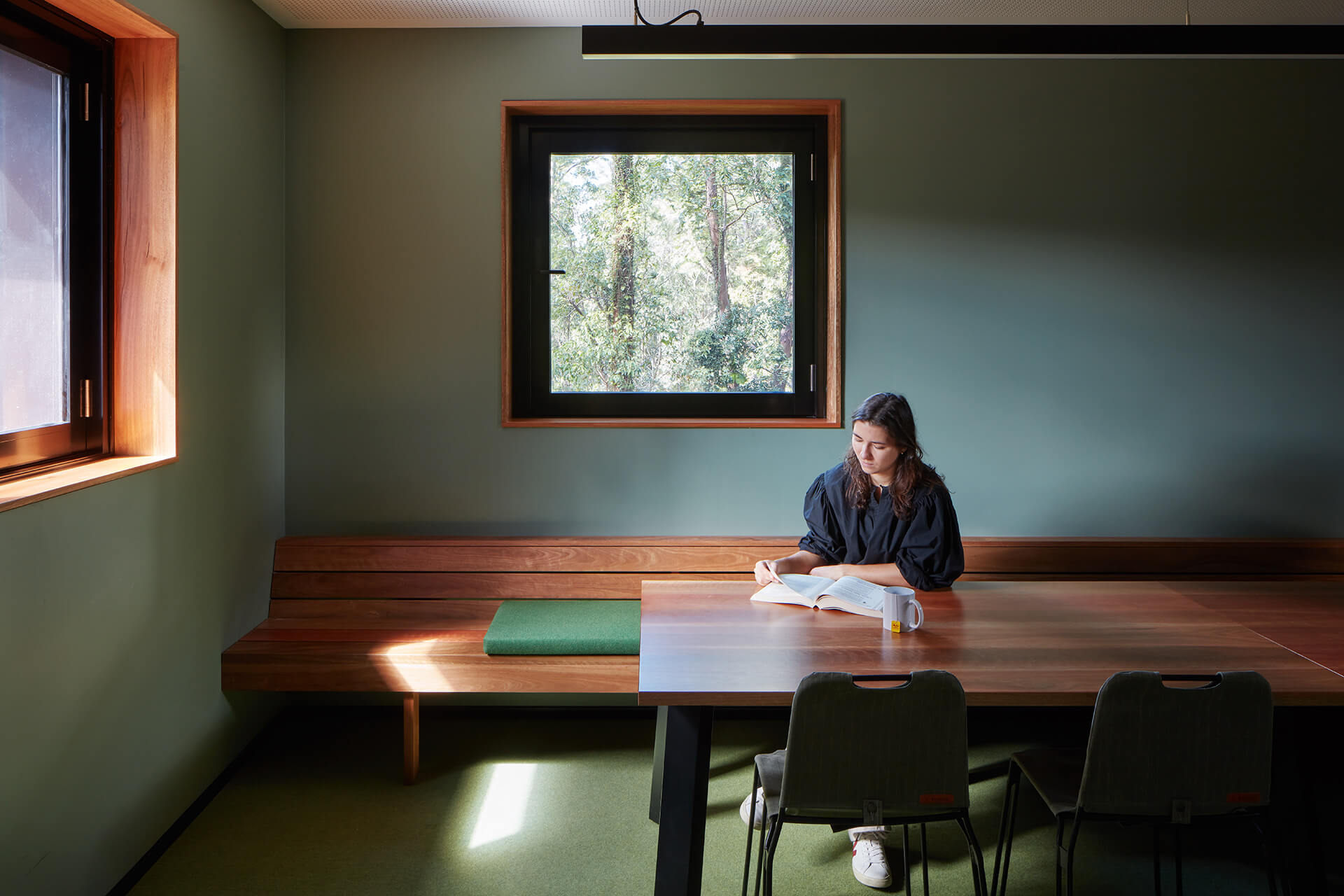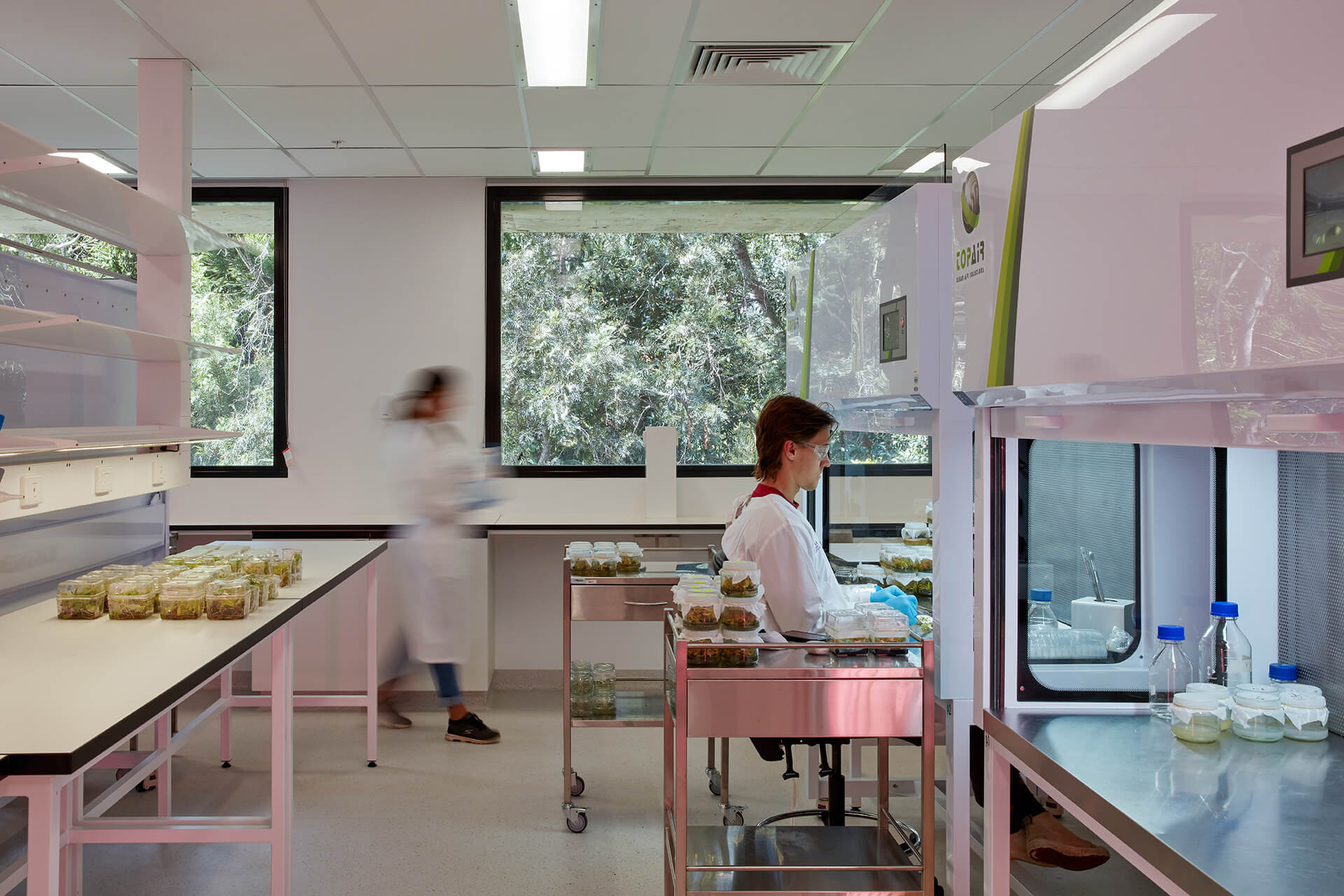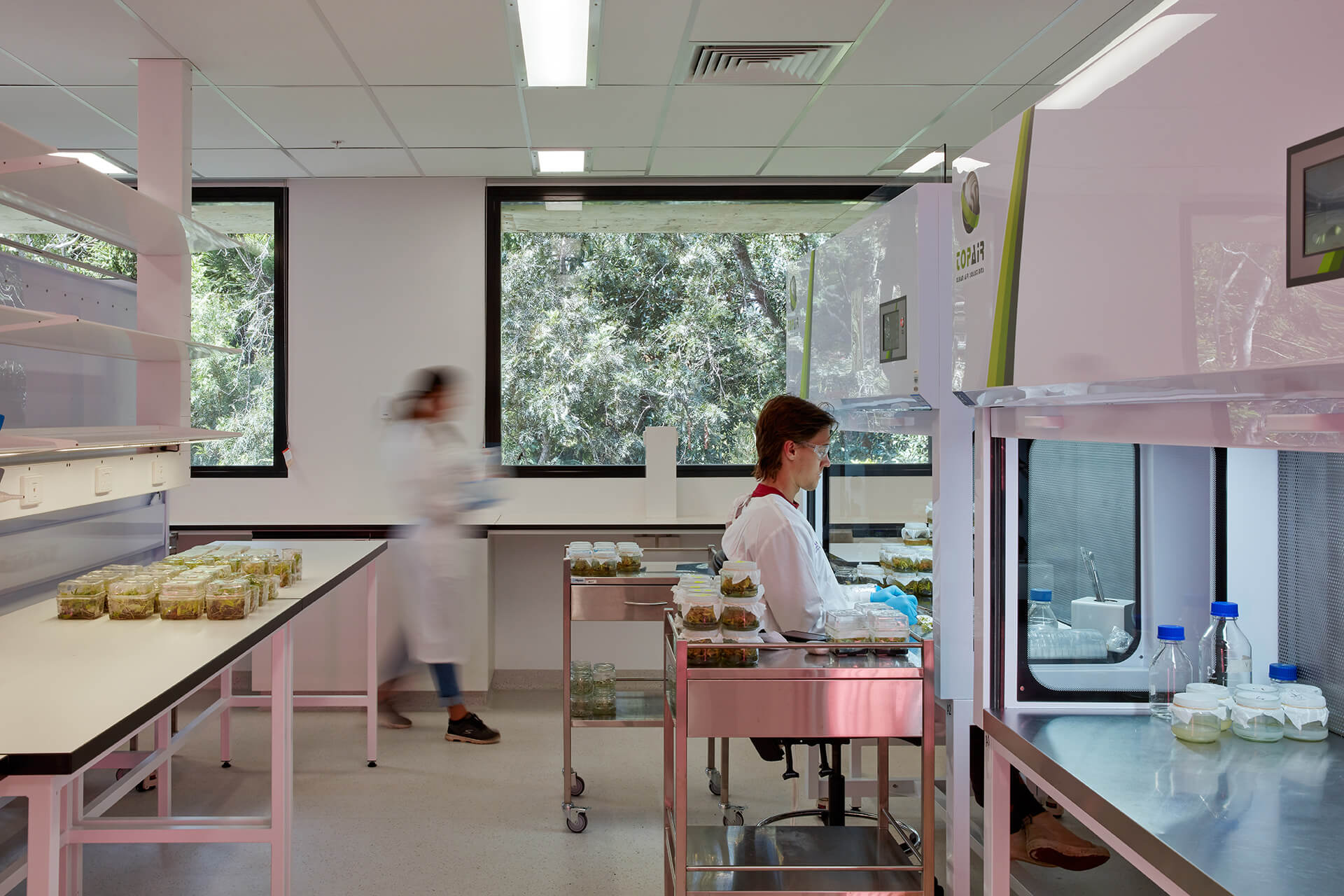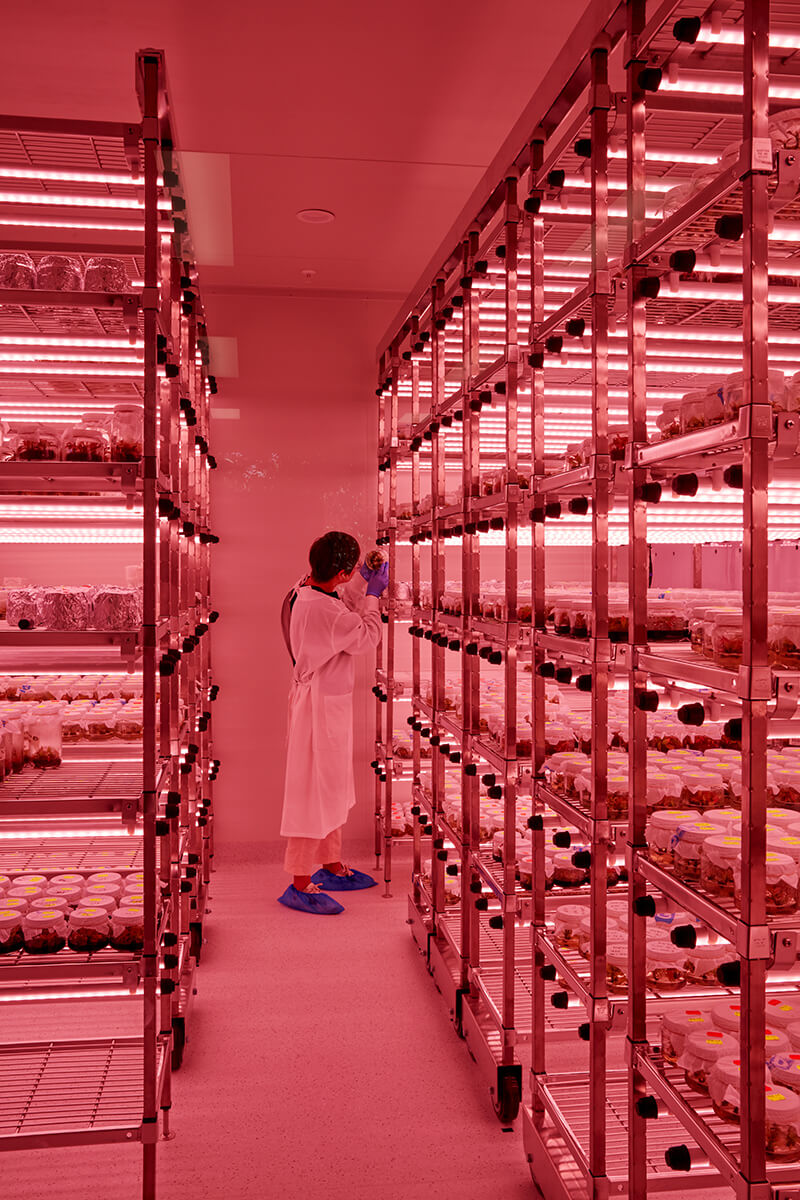 See how Uniquely Australian Foods uses its facility here.
Photography by Christopher Frederick Jones and Lucas Muro.