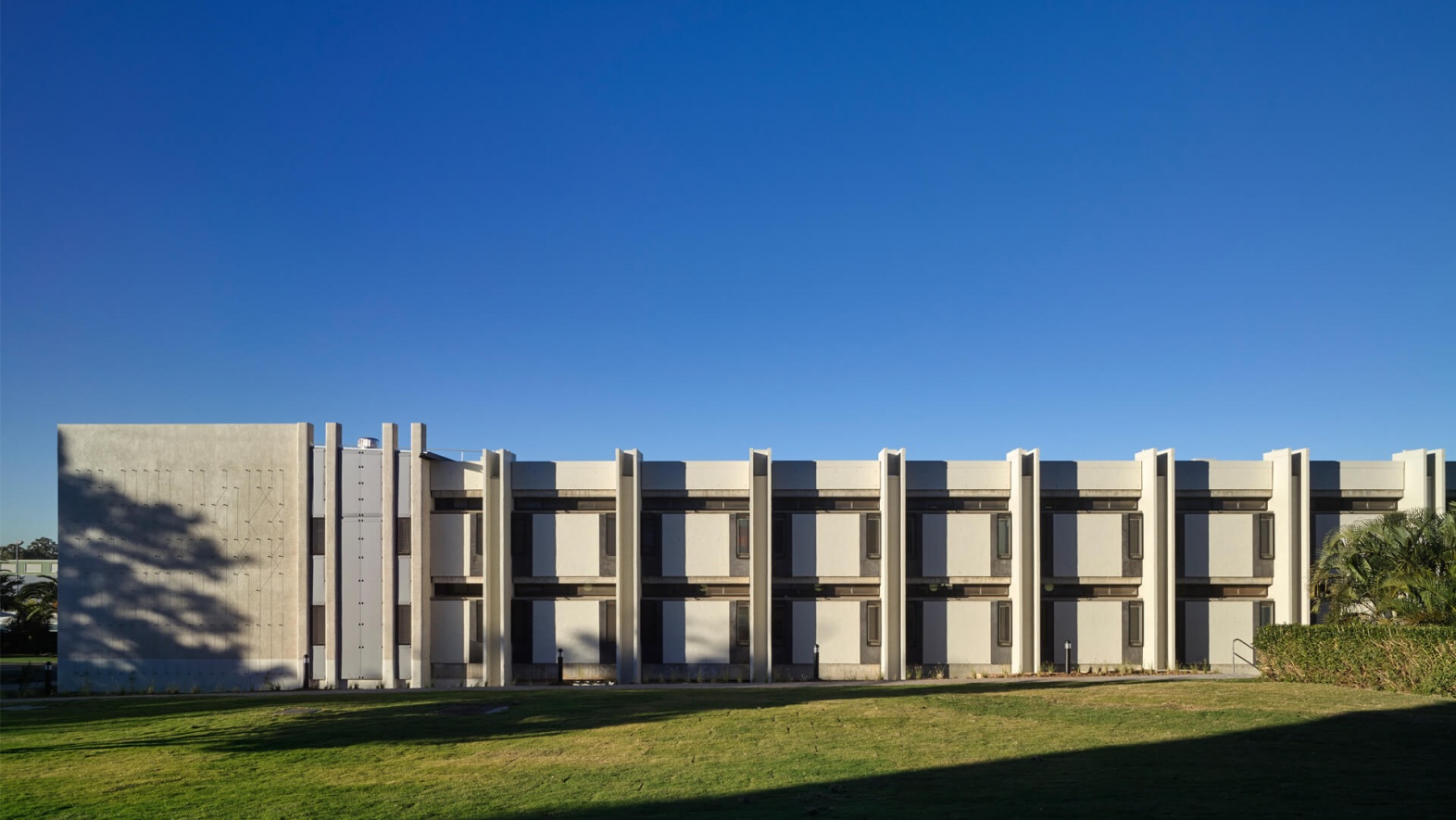 St Joseph's Nudgee College Bathersby Boarding Village
The Bathersby Boarding Village is akin to a castle in the centre of a city (the school). It is a place where every boy can feel like "the King of the Castle".
Fort-like boarding houses have a long tradition in English schools. They offer appropriate frameworks for safety, security and community building.
The village is a home for 330 boys and associated supervisors. It brings together all four boarding houses into one complex, for the first time in the school's history.
The building is a three-to-four storey castle wall, which encloses a private courtyard. There are common rooms and kitchens for groups to gather, and individual rooms for students to sleep and study. Bathrooms are organised around vertical gardens and a lush courtyard plays host to community activities.
The castle wall and gates provide an appropriate sense of physical and psychological separation from the day school – it is a threshold into another world and a place to call home.
On the land of the Turrbal and Jagera peoples.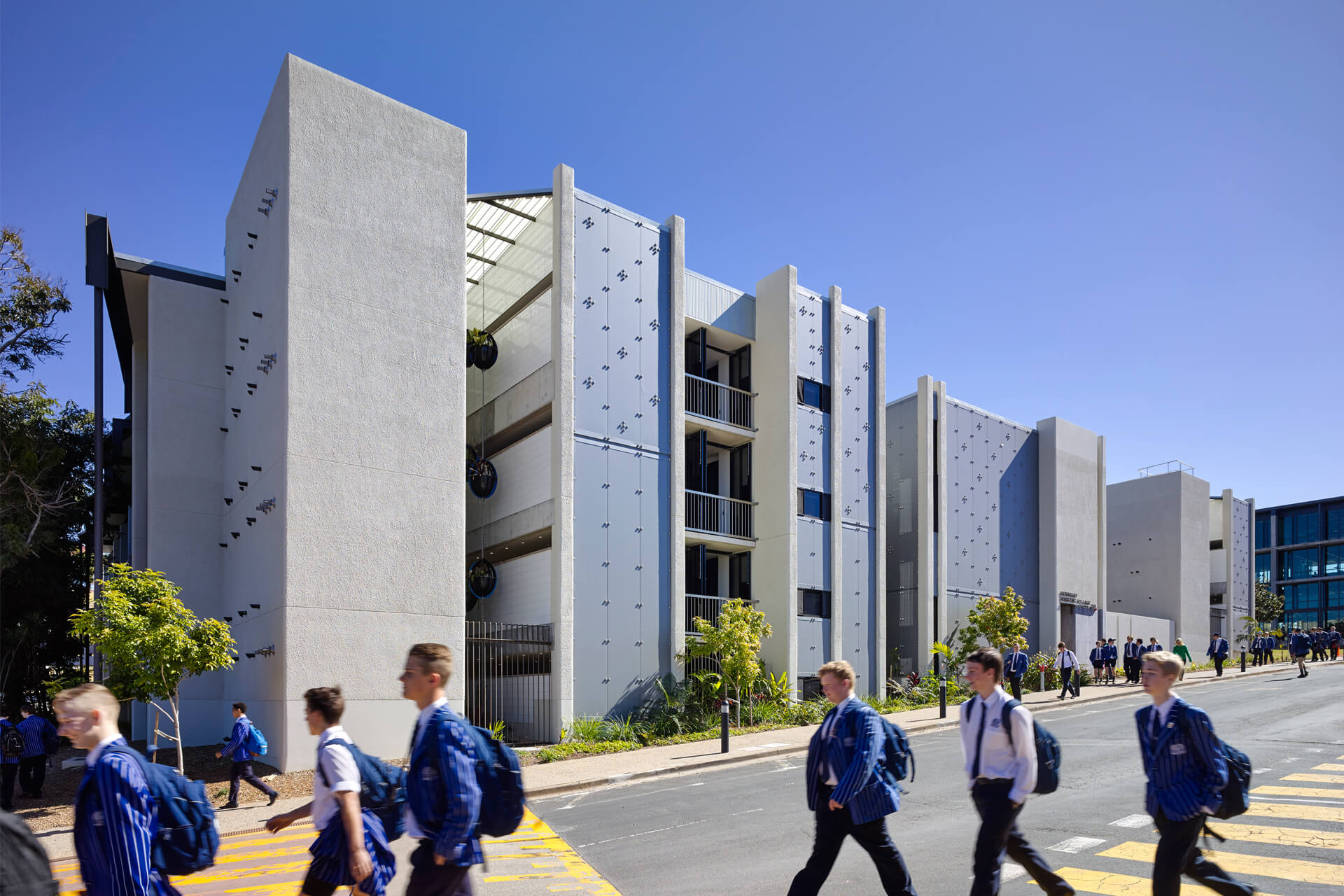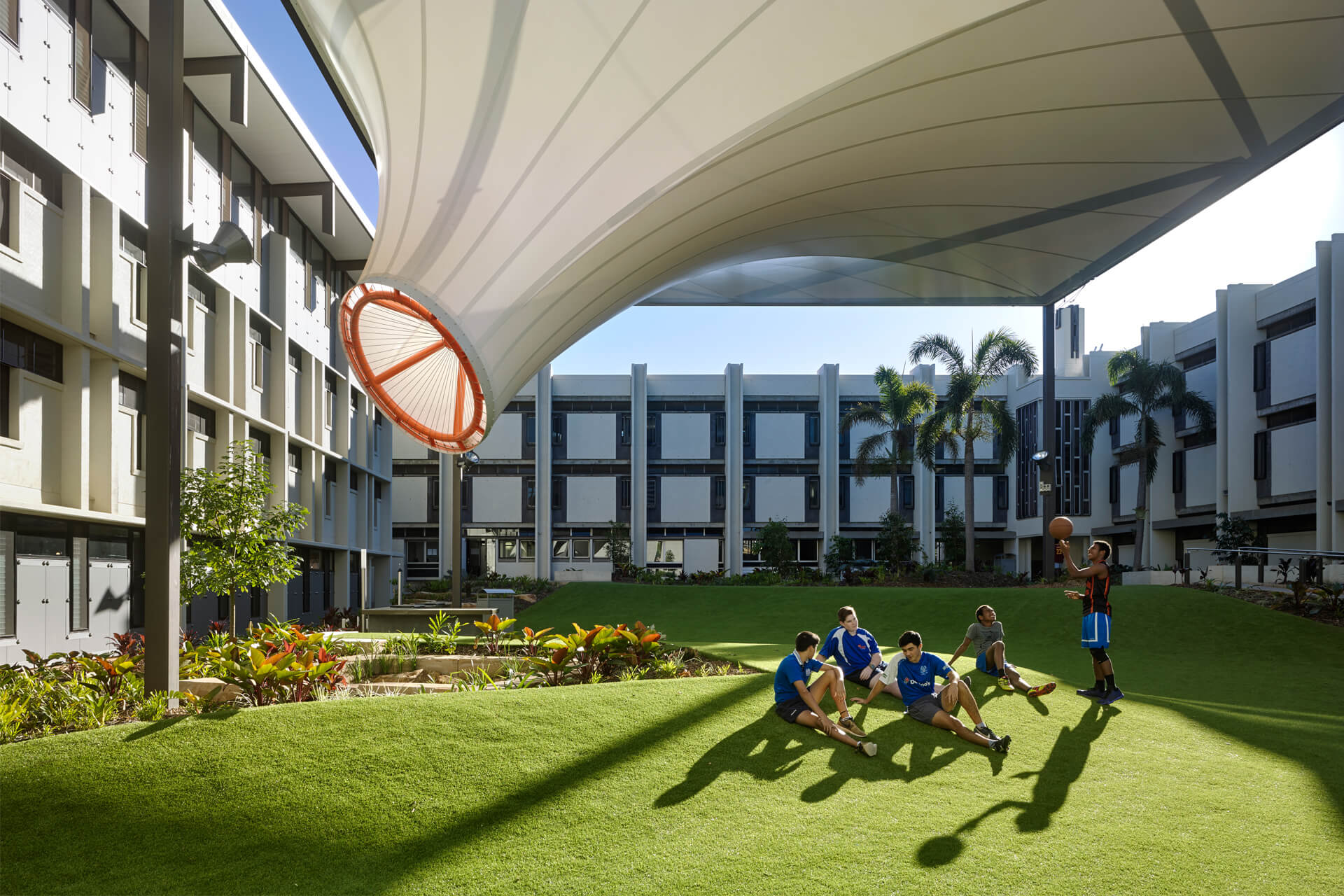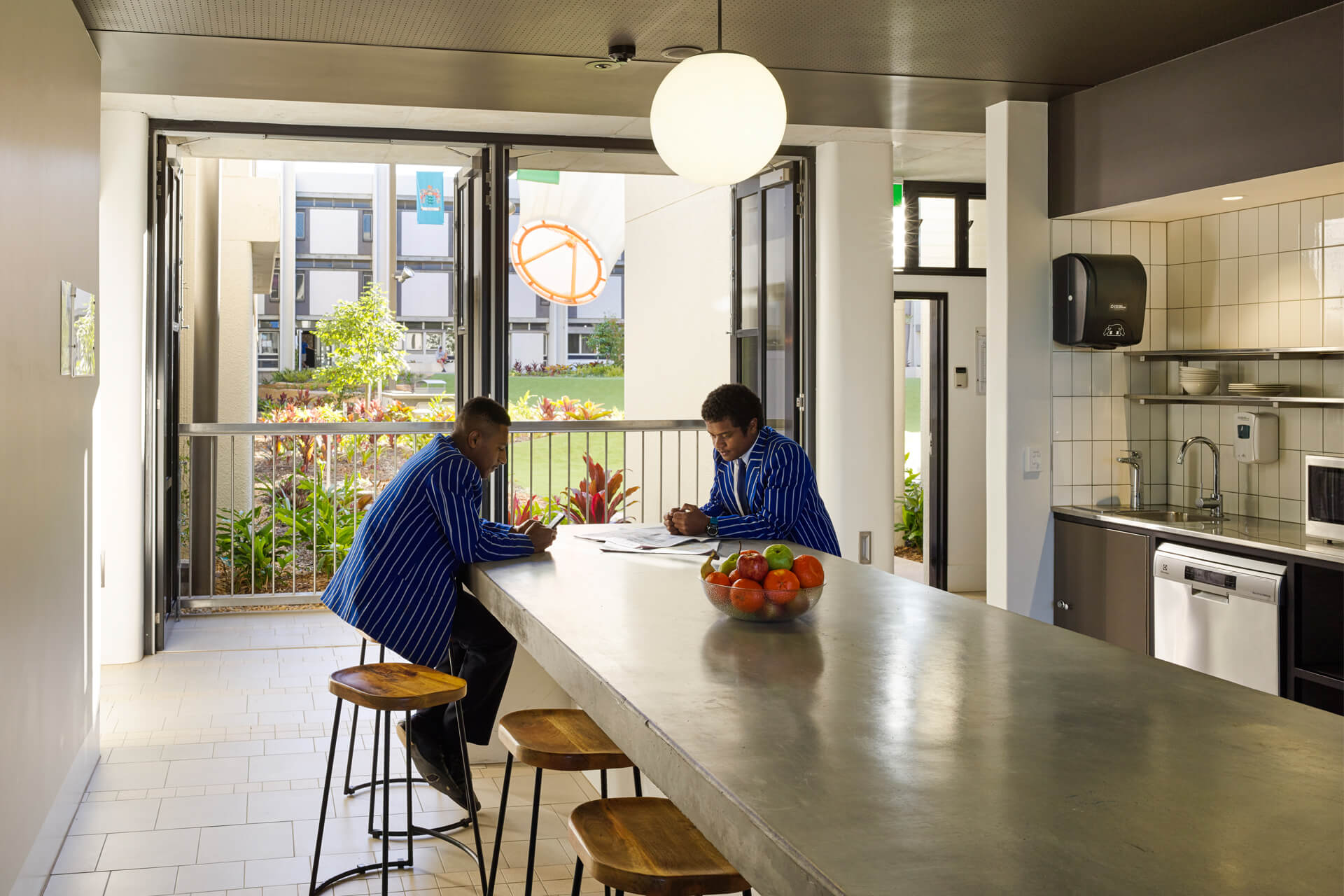 "I would have no hesitations in highly recommending m3architecture."
Graham Leddie, Deputy Principal, St Joseph's Nudgee College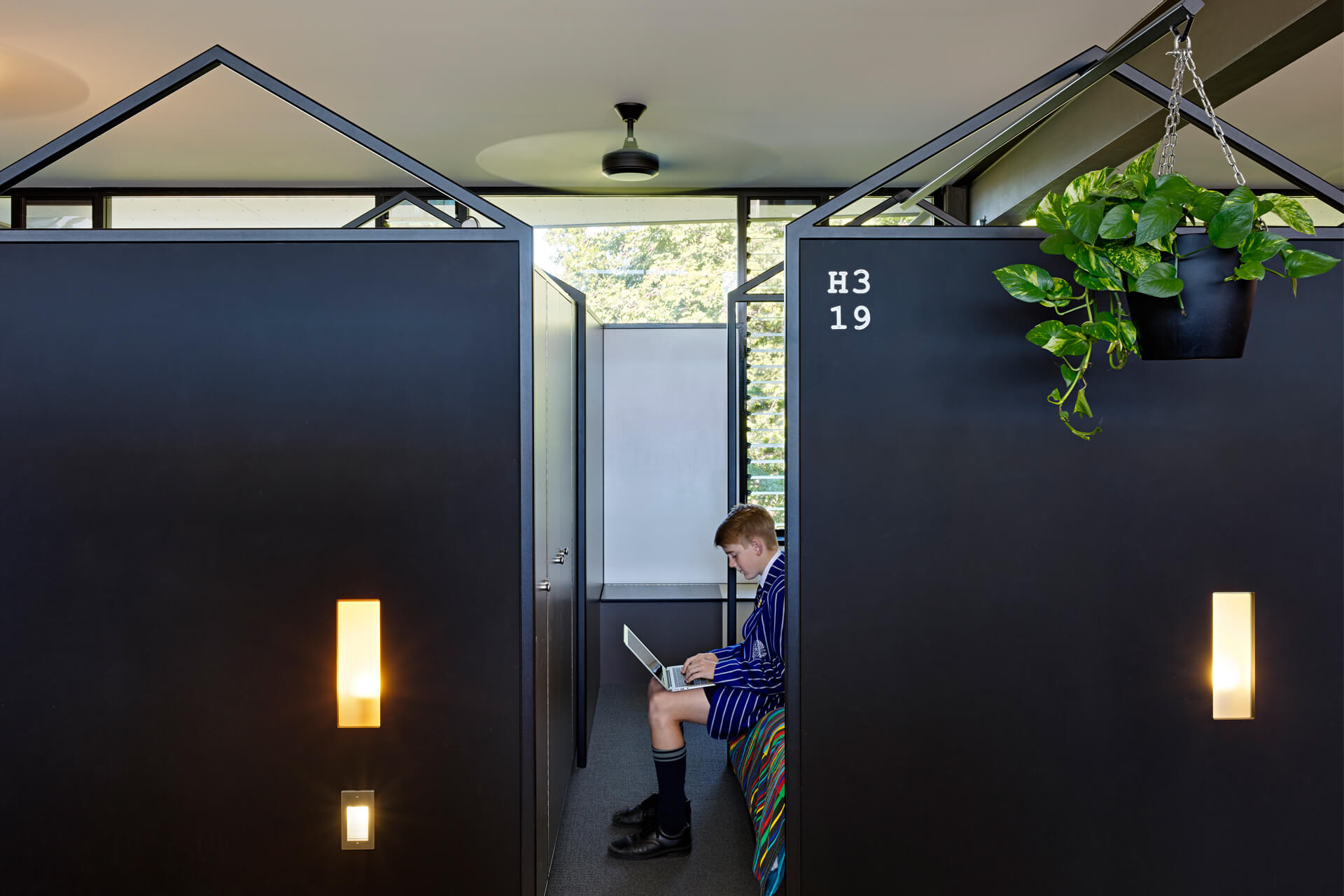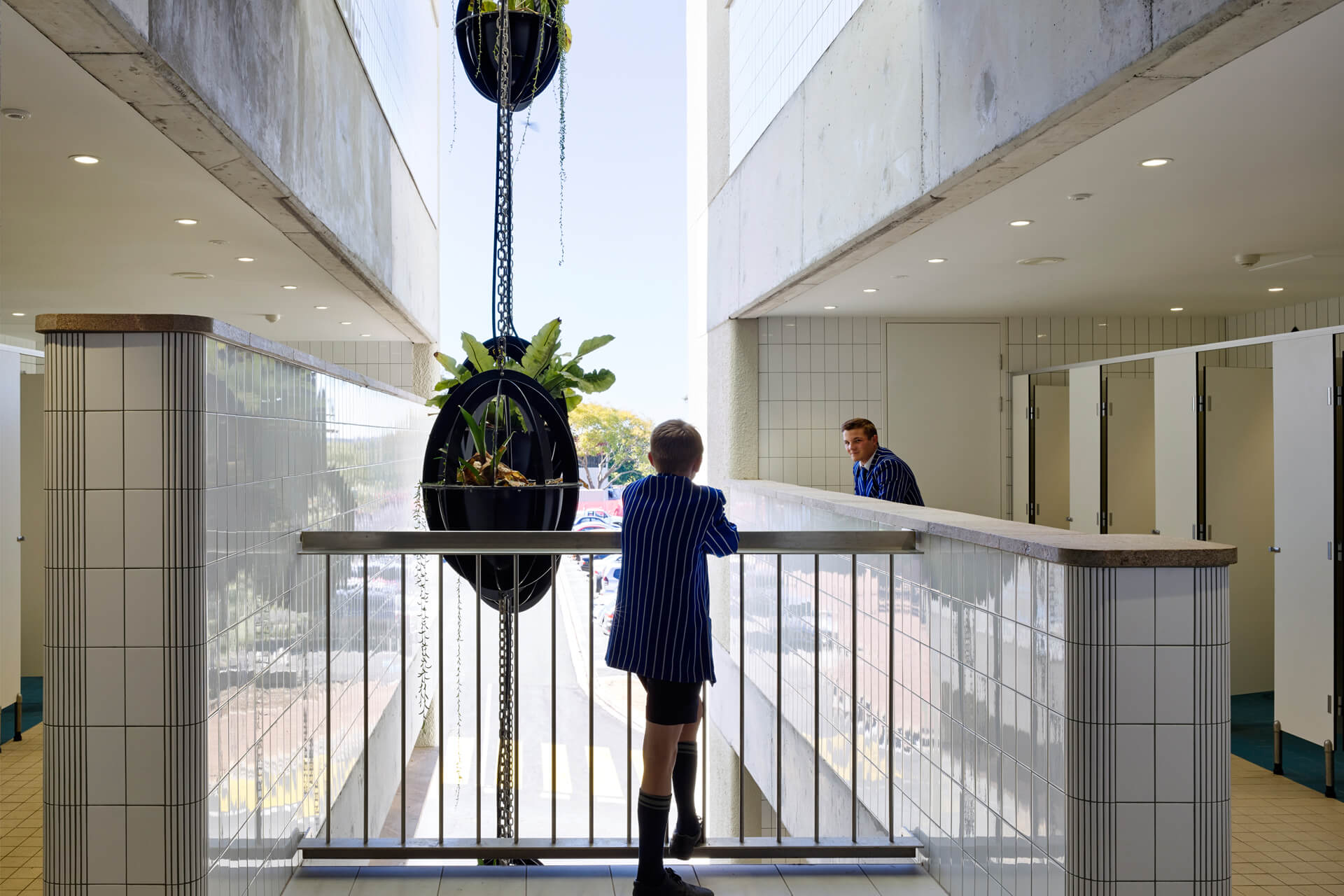 Christopher Frederick Jones