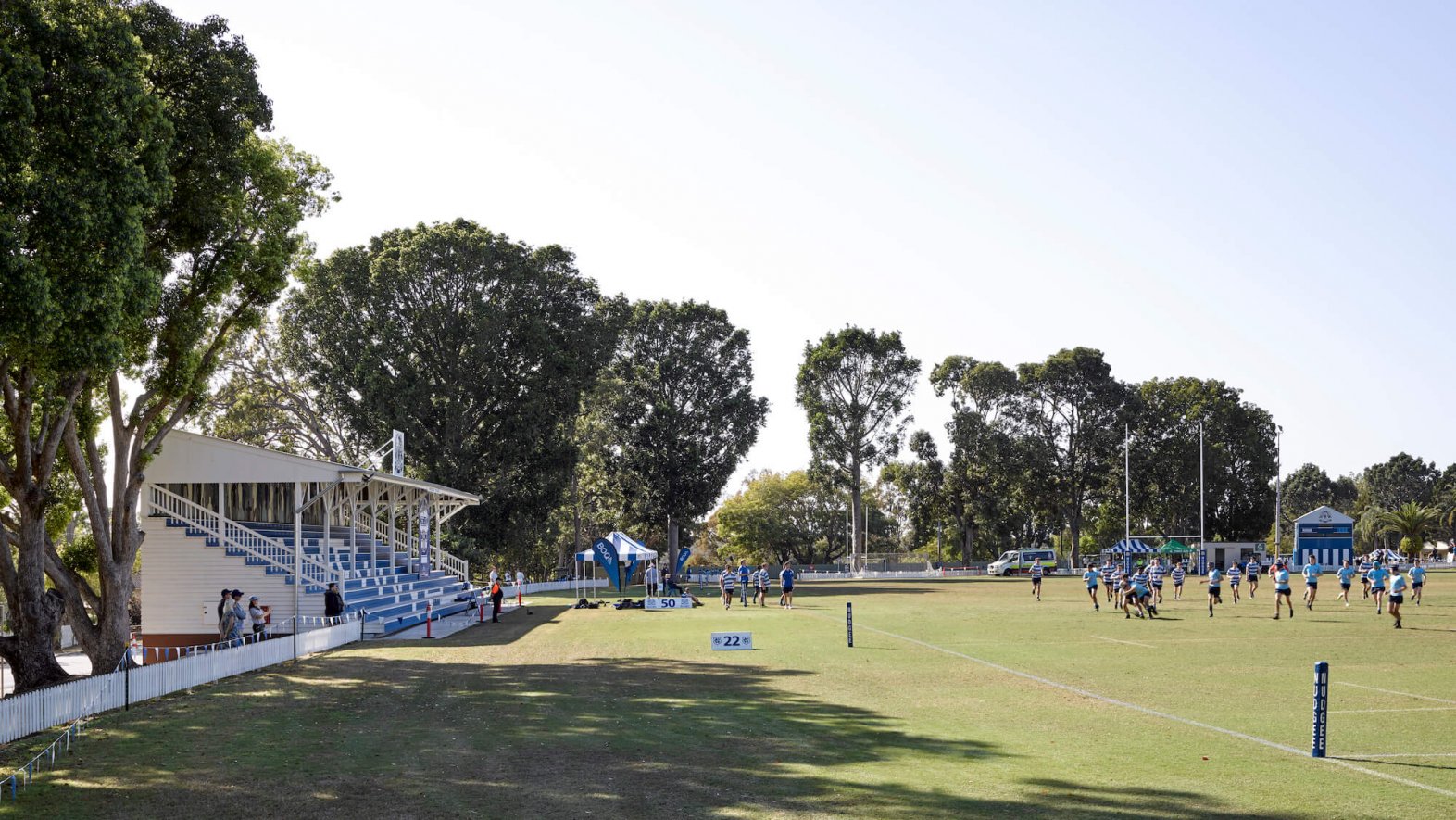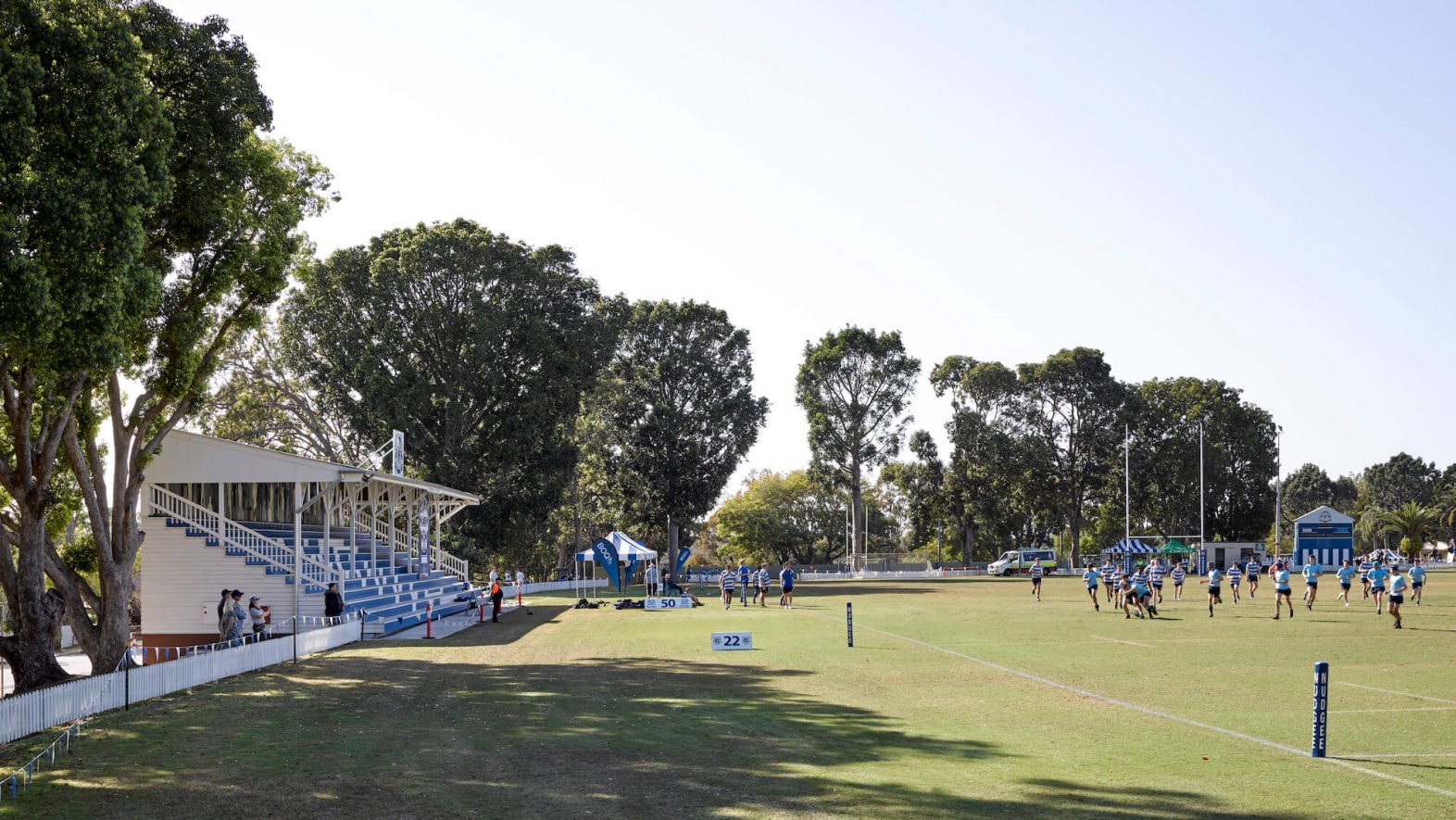 St Joseph's Nudgee College Ross Oval Grandstand
Brisbane
m3architecture has refurbished St Joseph's Nudgee College heritage Oval Grandstand.
The Ross Oval Grandstand has a special place in the memory of the College community. It is often seen heaving with students, united in support of their team. Despite it being a humble timber and tin structure it has always held its own importance against the monumental foundation buildings of the College and it has been permanently entered in the Queensland Heritage Register. The original grandstand structure was built in 1927 and subsequently extended in 1988 and again in 2000.
In 2019, m3architecture was commissioned to restore the grandstand and refurbishing the structure to meet current building codes.
During the restoration, the original building fabric was uncovered, salvaged and restored. Brick walls at the base of the building were dismantled and stripped of decades of paint then re-constructed to the original details. The hardwood cladding that was originally concealed by contemporary steel linings were uncovered salvaged and restored. Hardwood seating planks were salvaged and reinstated onto a new contemporary steel structure that is concealed in the undercroft of the grandstand. In the undercroft, the remnants of the original 1927 grandstand are preserved in situ.
The restored Ross Oval Grandstand will now live on for future generations of Nudgee boys as a place of powerful College spirit.
On the land of the Turrbal and Jagera peoples.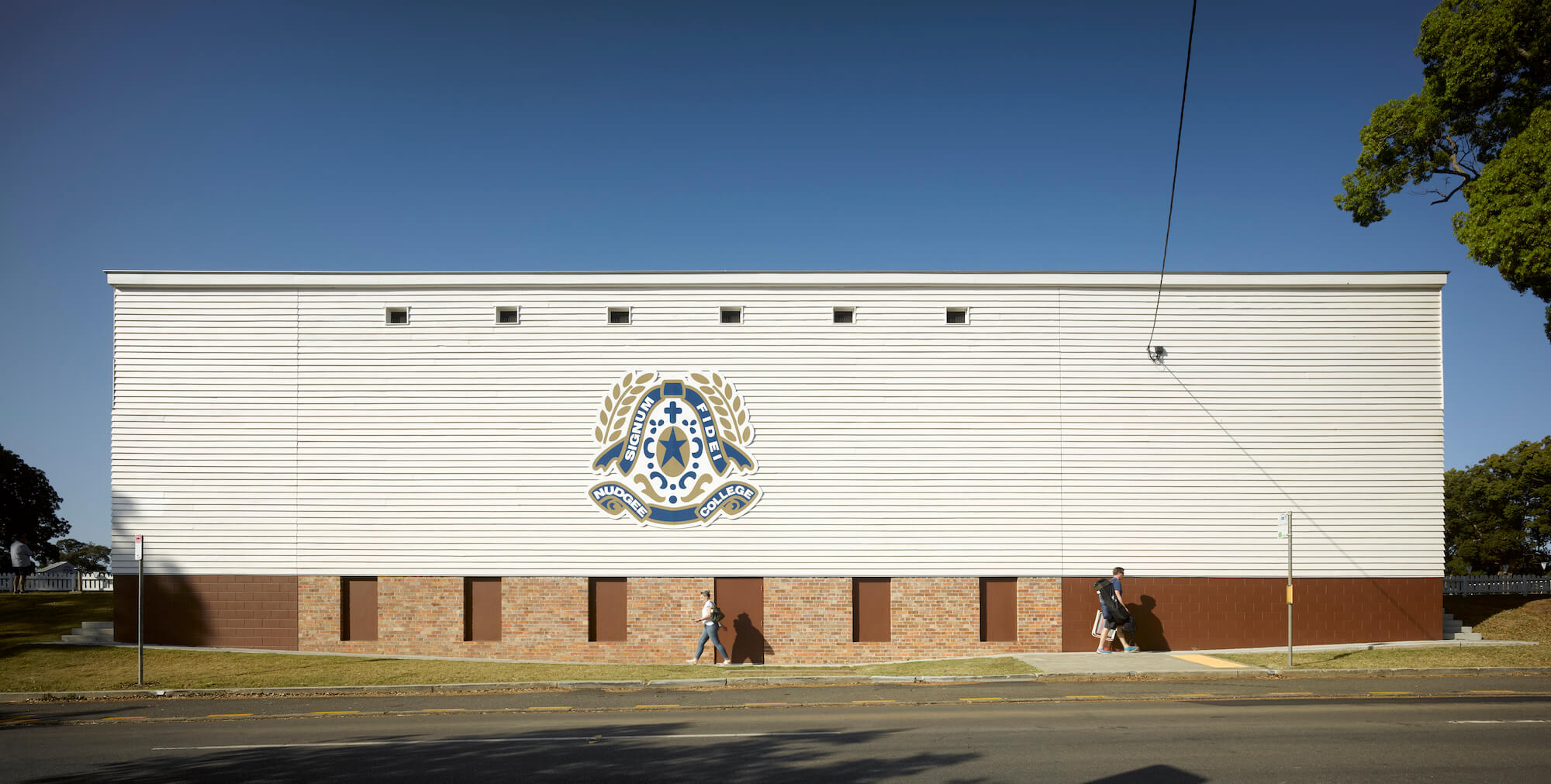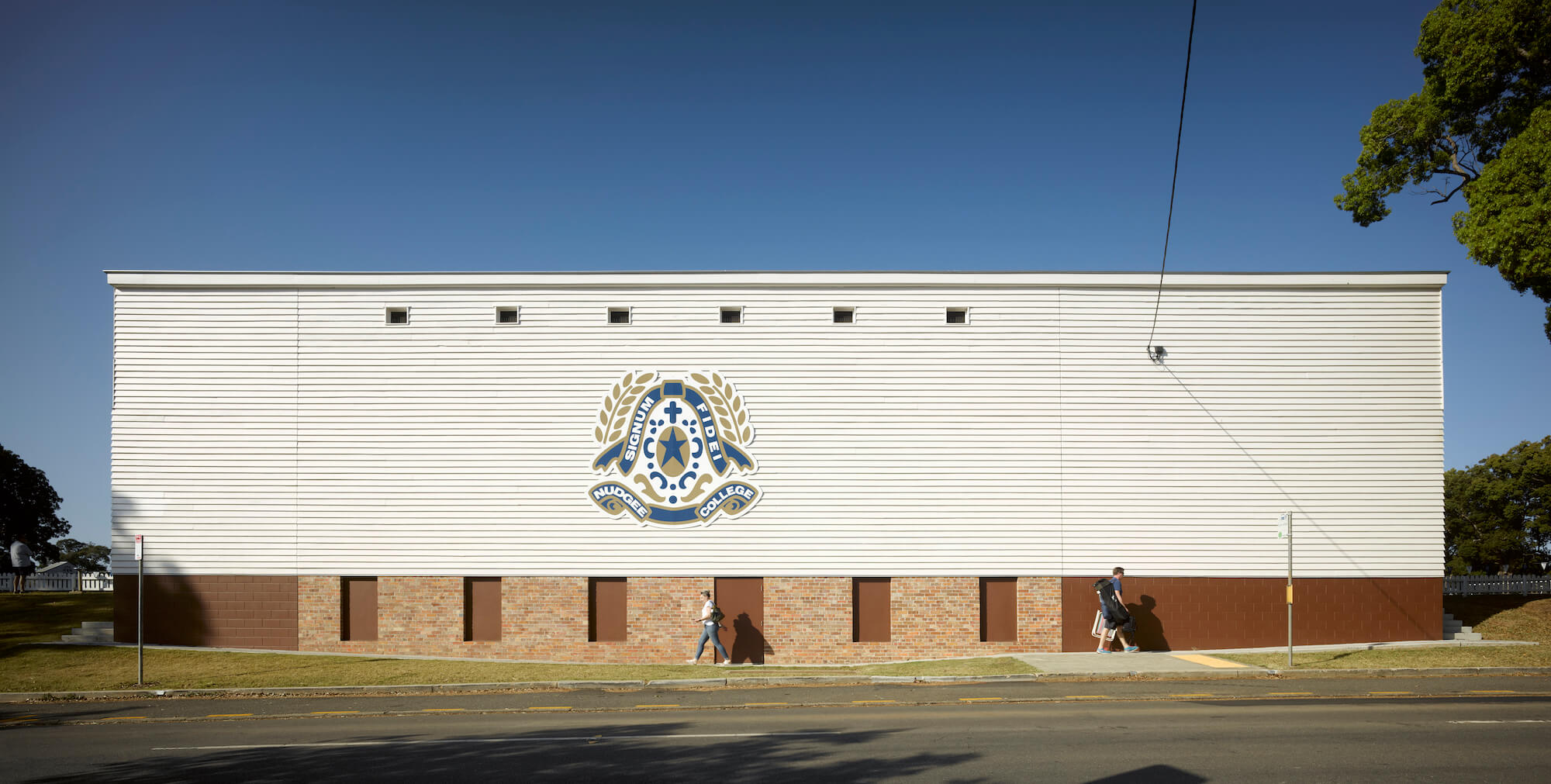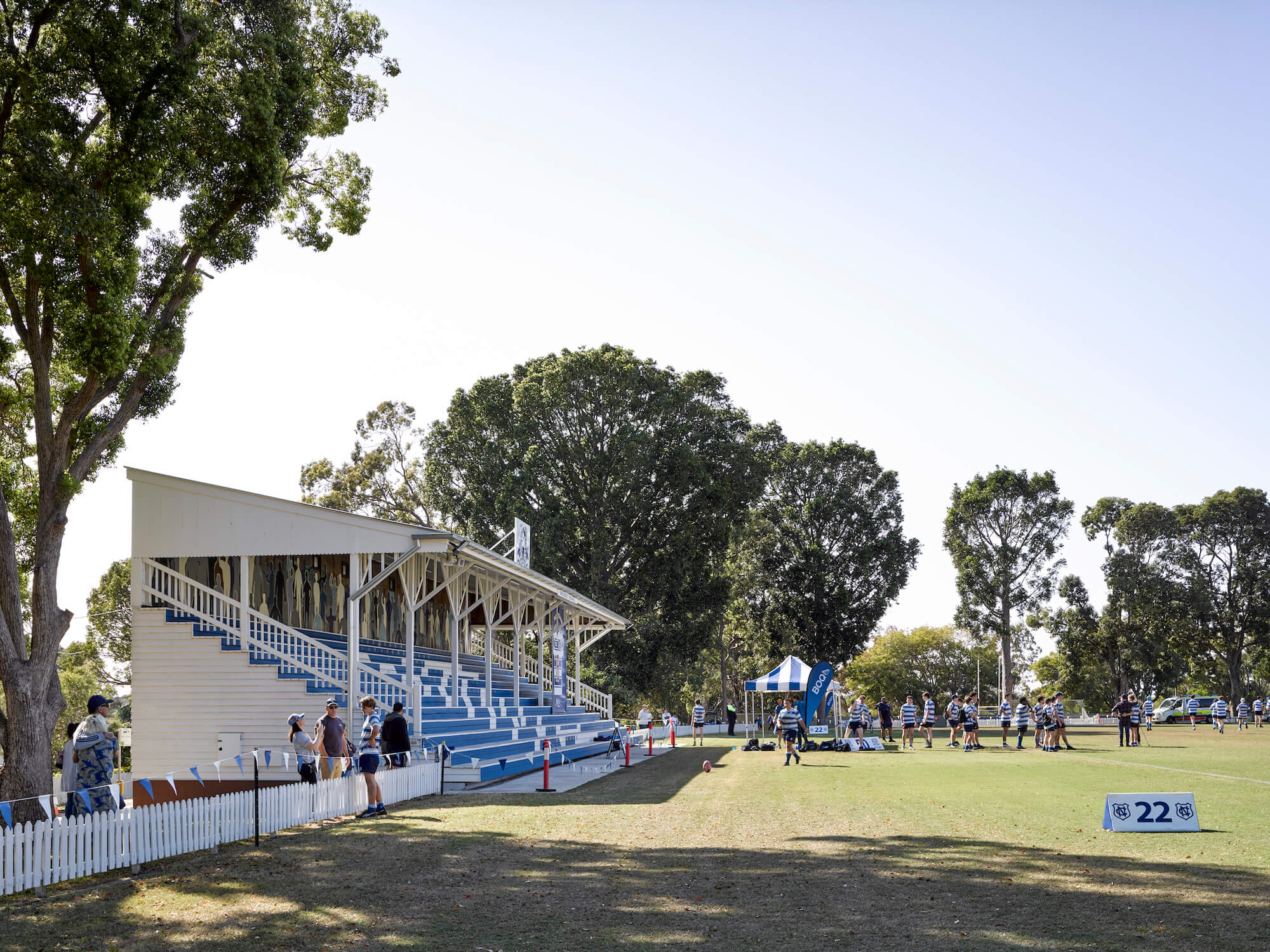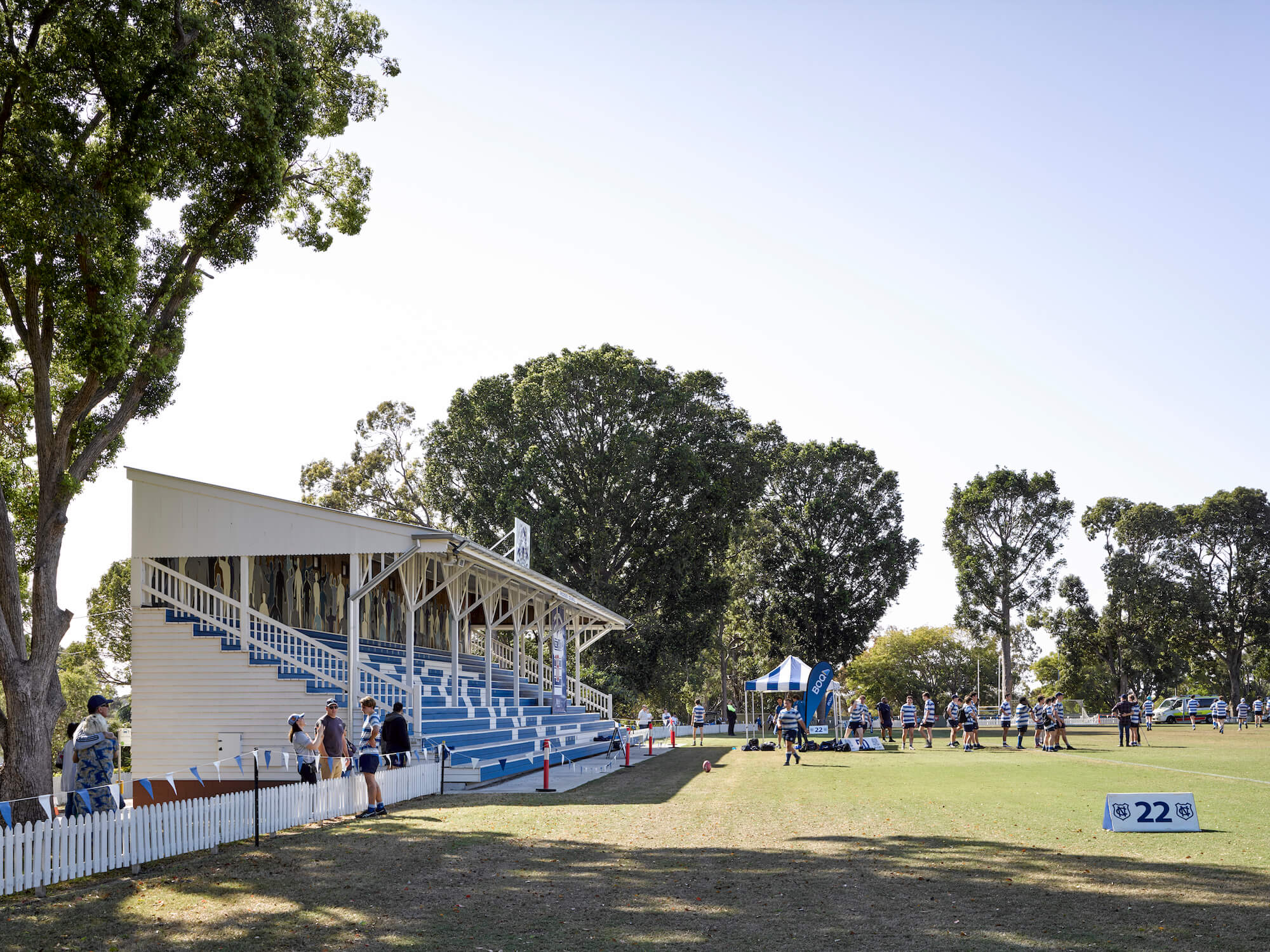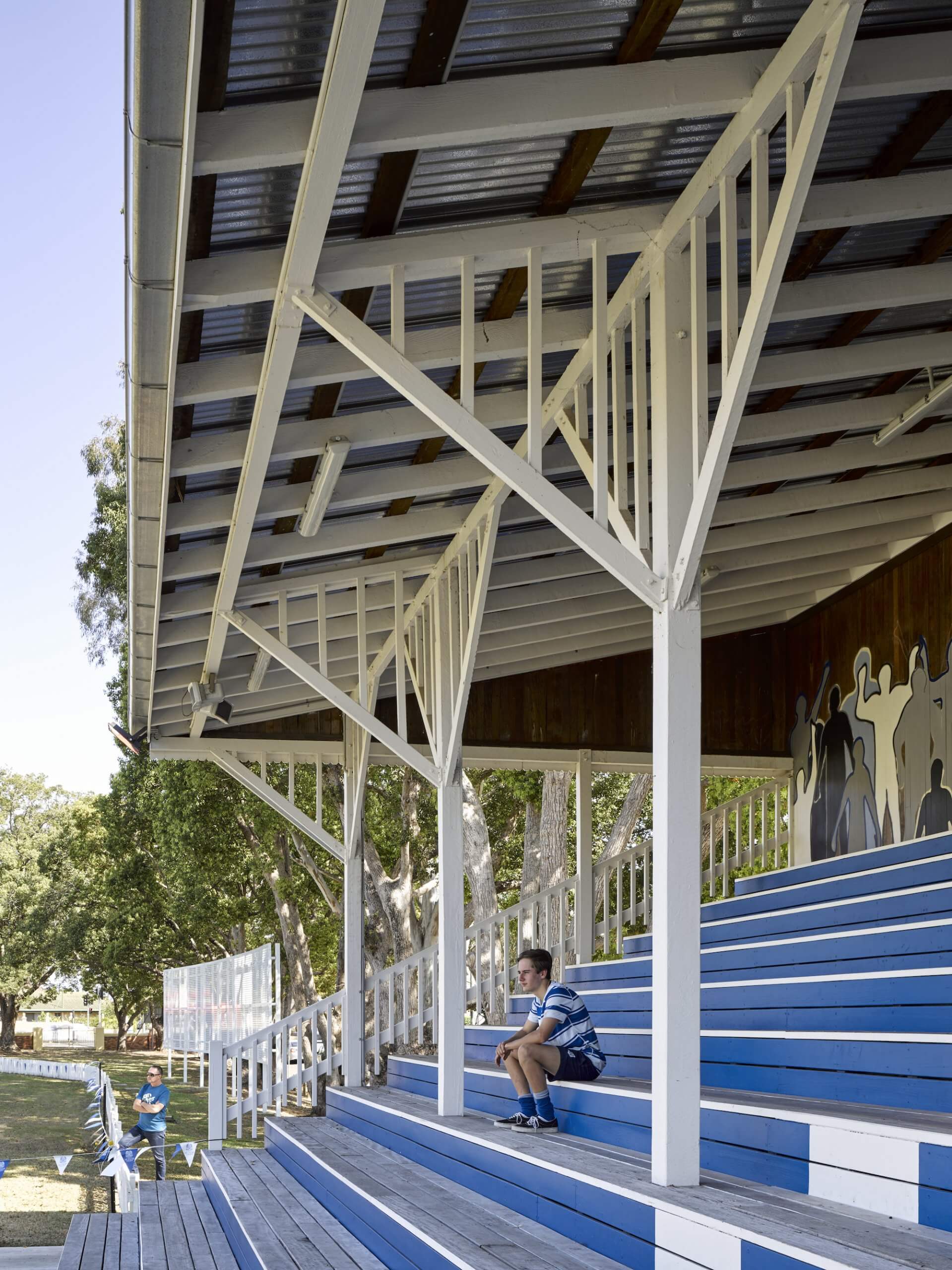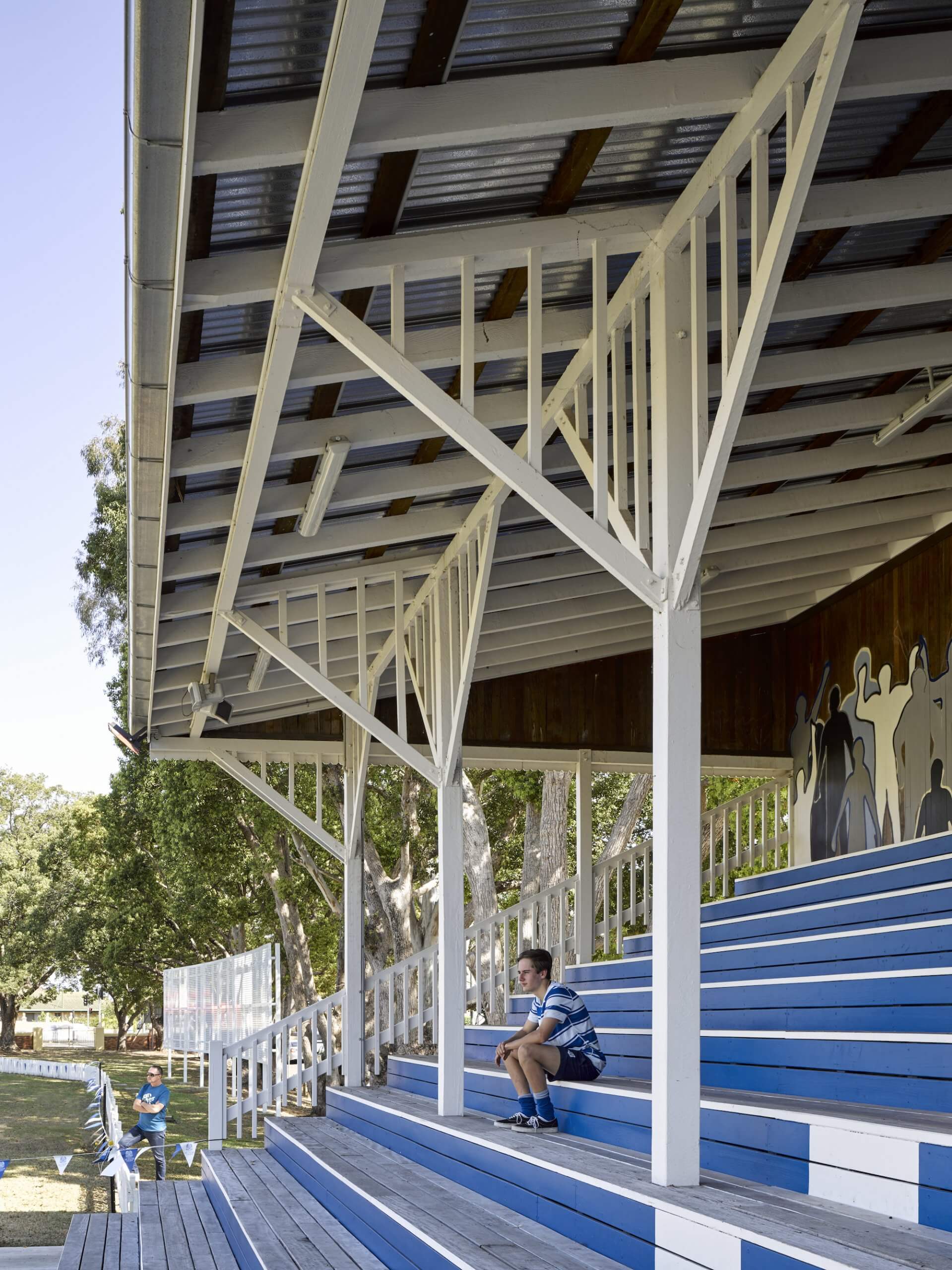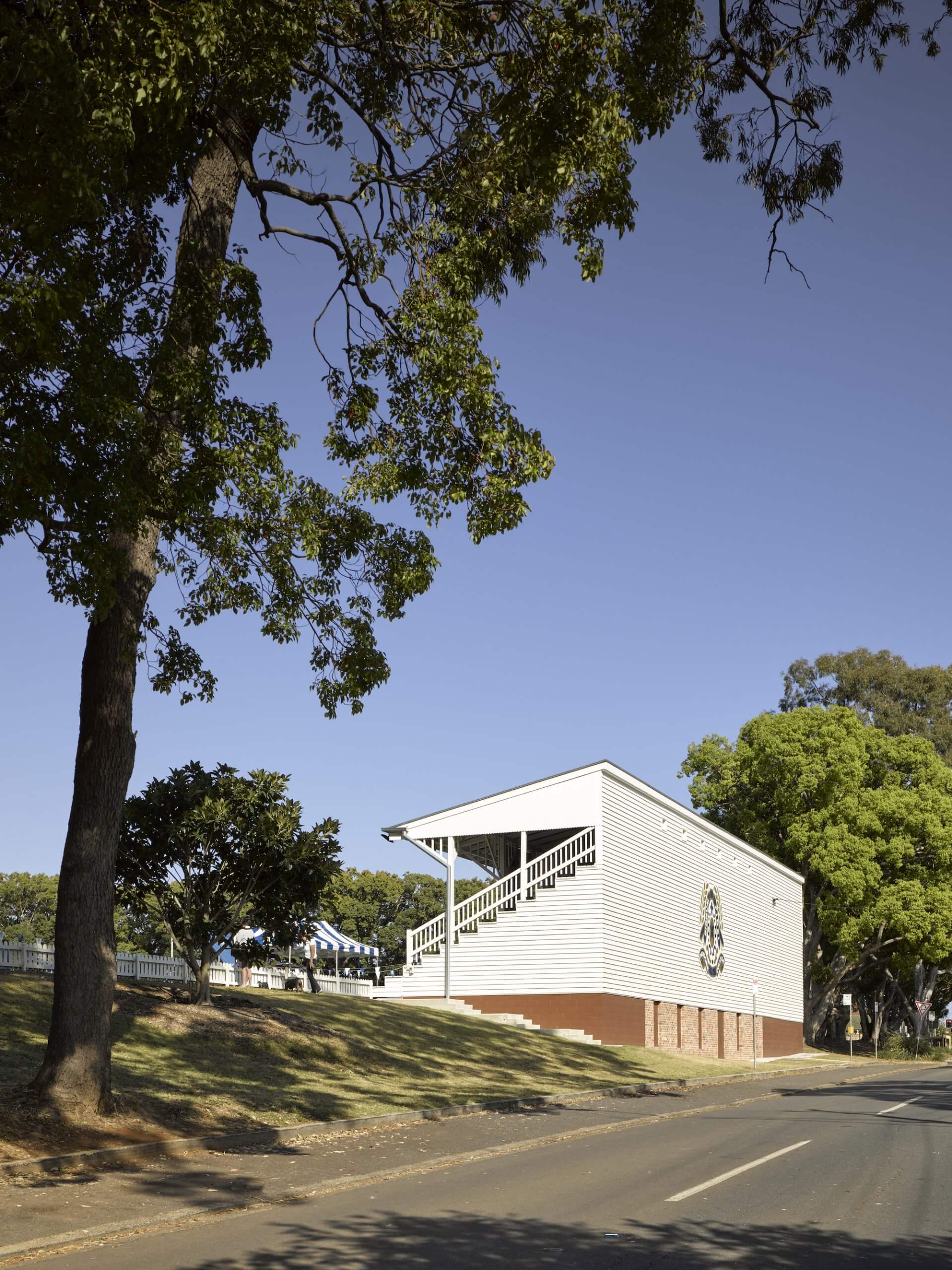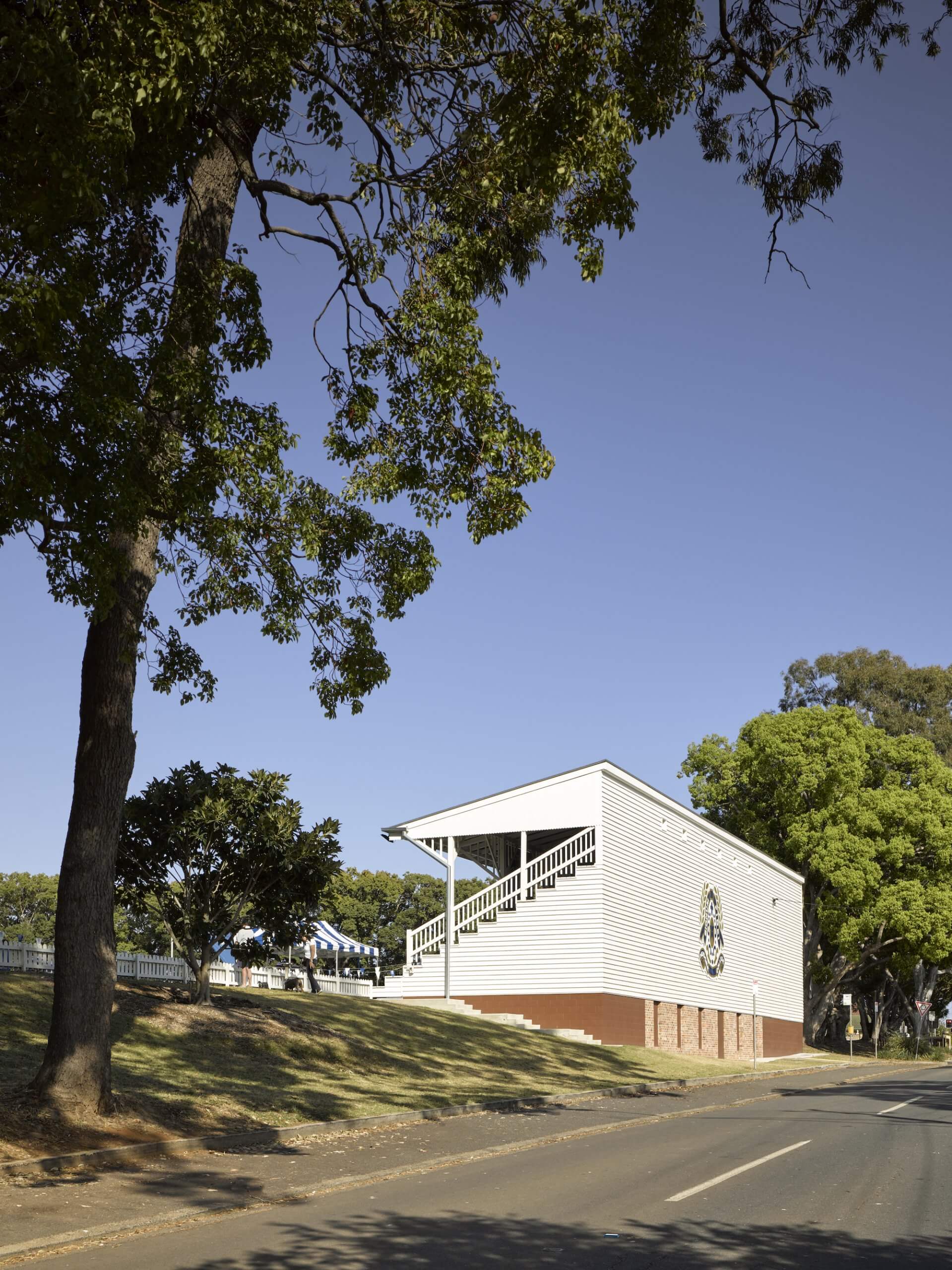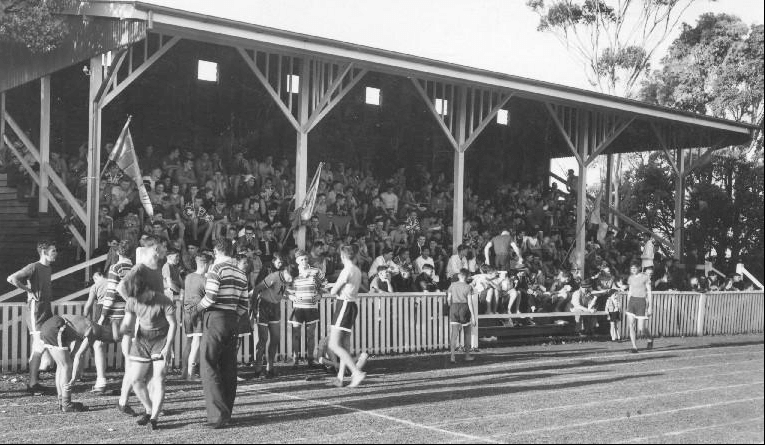 Photography by Christopher Frederick Jones.
Last image obtained from St Joseph's Nudgee College Archive.