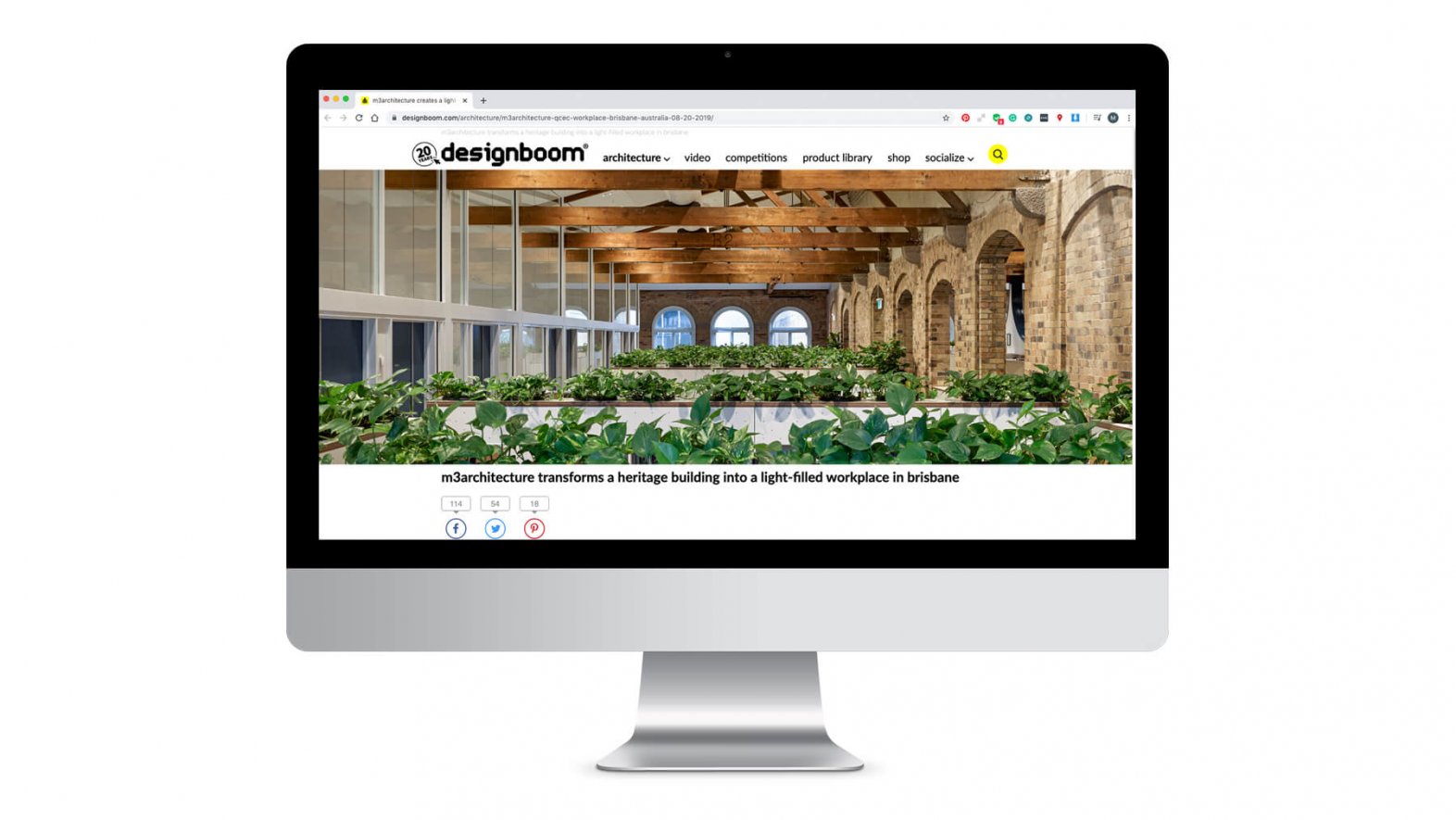 m3architecture transforms a heritage building into a light-filled workplace in brisbane
m3architecture's QCEC fitout featured in Designboom.
m3architecture has completed the fitout of an existing building to create a contemporary working environment for QCEC (queensland catholic education commission) in brisbane, australia. by considering the culture and requirements of the office, the project transforms the staff's previous cellular spaces into a hybrid design of activity-based work areas and open-plan workstations.
the entire QCEC organization has been consolidated by m3architecture to cover a single floor area. by combining different types of working environments, the scheme works on a ratio of 20% enclosed space to 80% open space. between the public and private zones, a large collaborative work space serves as a seamless transition area. a secondary set of large, more formal and flexible meeting rooms serve as bookends to the public zone. meanwhile, smaller meeting rooms and collaborative zones are dotted throughout the workplace.
the existing features of the building are highlighted in the design. the old wooden beams, brick walls and arched openings are left exposed, creating a contrast with the contemporary intervention and giving a sense of the history of the place. the open ceiling also allows natural light to flood the interiors and provides an element of transparency throughout the workplace.
the project transforms a previously isolated, cellular workplace – spread out over several floors – into an open, light-filled, flexible working environment that celebrates the client's aspirations and the building's history. overall, the fitout provides the company with an improved identity and a more pleasurable place for staff to come to work.