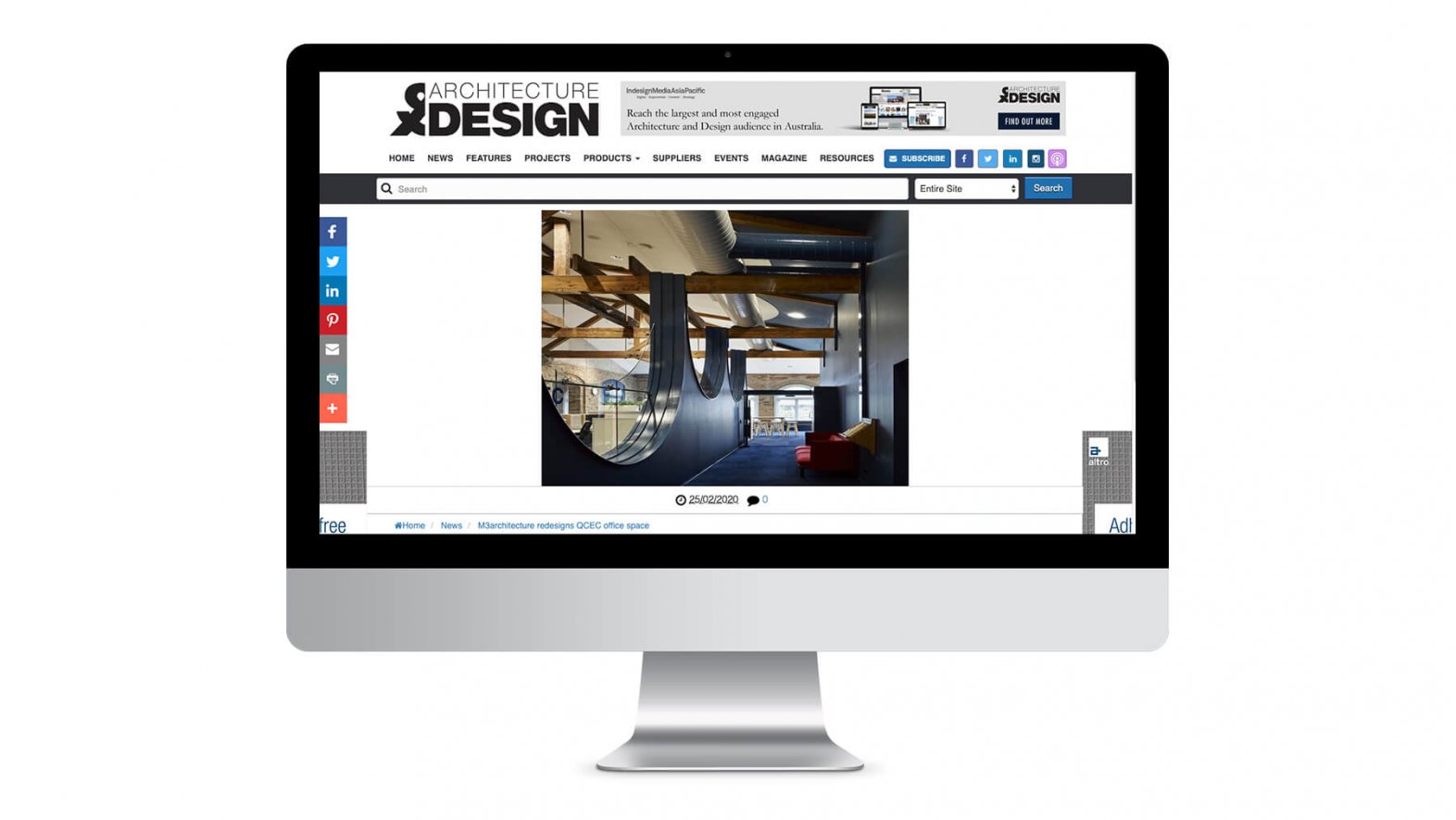 m3architecture redesigns QCEC office space
M3architecture has redesigned Queensland Catholic Education Commission's heritage-listed office space.
Based on a survey M3architecture ran of QCEC's cultural aims, the design was based on an activity-based workspace and open-plan workspaces.
"The new workplace is built around teams co-located with potential collaborators from other arms of the organisation," says M3architecture.
"A large collaborative workspace that is partly visible from the foyer, serves as a seamless transition between public and private zones."
The space acts as a lunchroom, a venue for staff meetings and a space for informal functions a well as a secondary set of large, formal and flexible meeting rooms, which serve as bookends to the public zone.
Smaller meeting rooms and collaborative zones are dotted throughout the workplace, with a ratio of 20% enclosed spaces to 80% open space prevails.
The result of said approach is an abundance of natural light and maximised access to windows.
"Minimising the need for new walls, by maximising the use of soft furnishings, allowed us to identify efficiencies in both the program and the budget."
"Where new construction was unavoidable, it was deployed using minimal means, contrasting colours and complementary forms. Therefore, illuminating and enhancing the appeal of the existing heritage features."