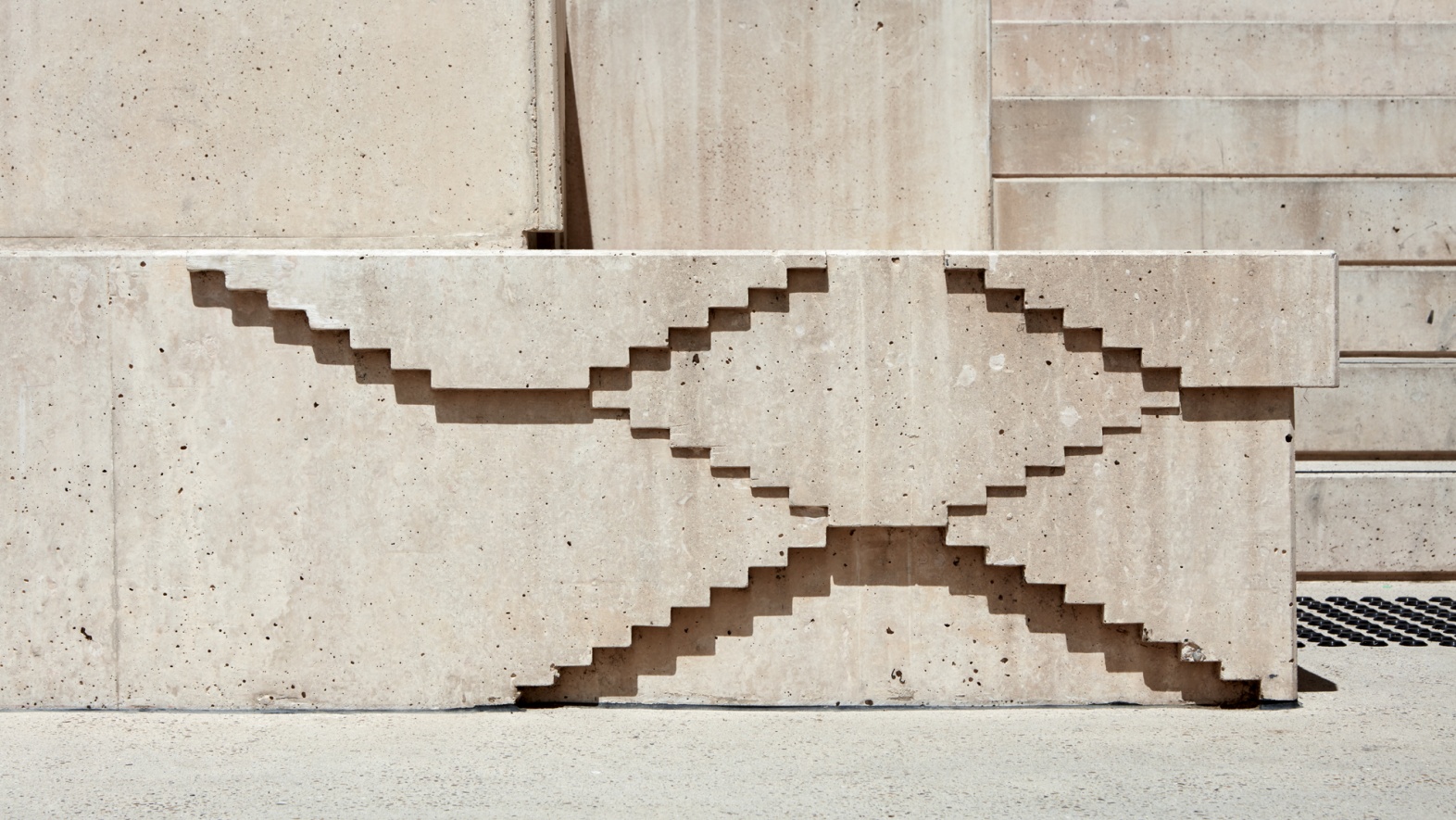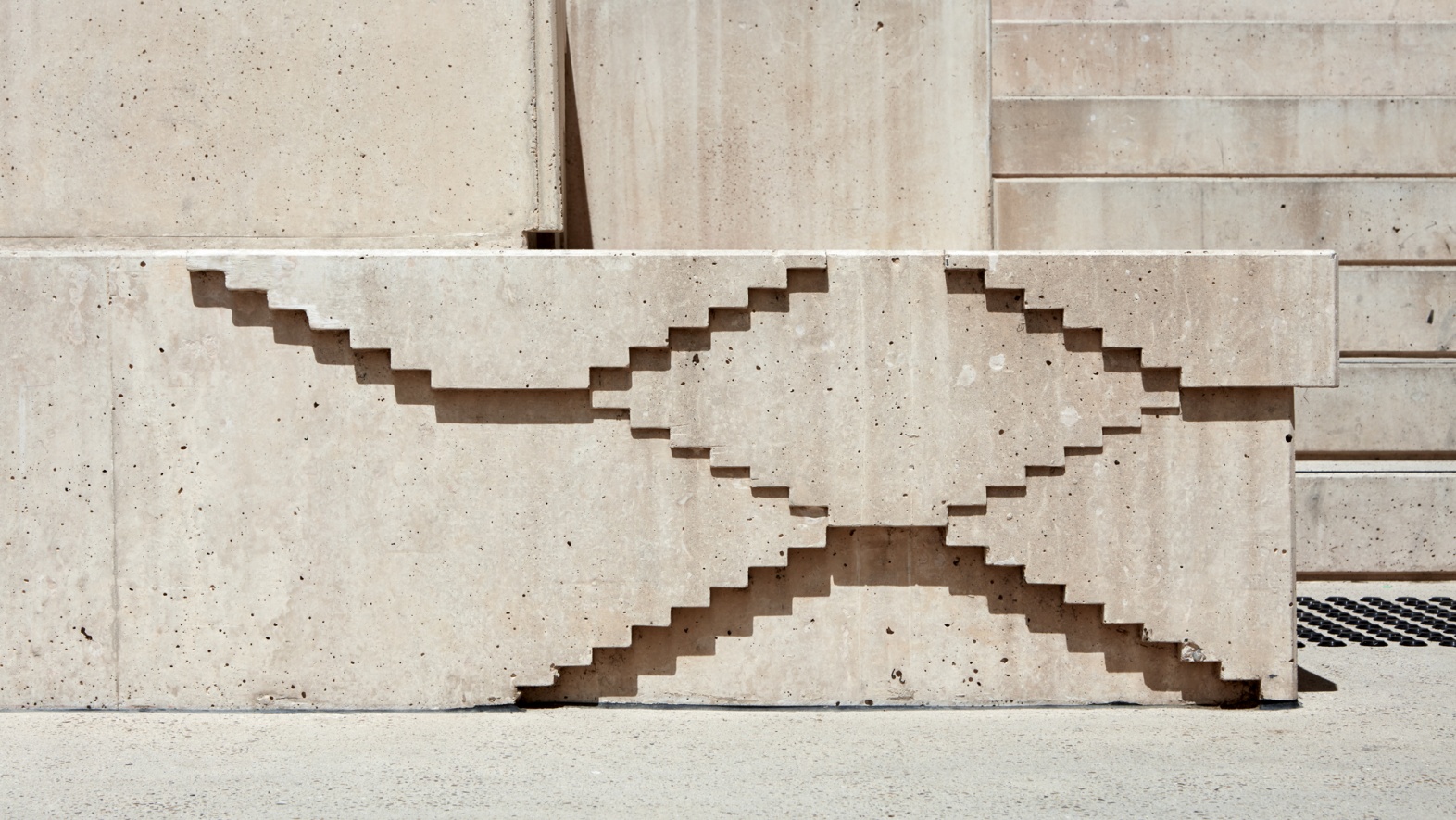 Zelman Cowen Building New Entry
Brisbane, Australia
The new entry to the Zelman Cowen Building celebrates concrete and architectural detail. 
The project is an extension of the existing brutalist University of Queensland School of Architecture (in the Zelman Cowen Building) into the landscape. It explores the possibilities of concrete, and concepts of movement, meeting and rest. It also pays tribute to architectural techniques for testing ideas at various scales, such as model making.
The new entry includes 'teachable moments' with references to the relevant Australian Standards for ramps and stairs, as well as elemental design features. These include the step wells of India, the ramps of ancient towers and the work of well-known Italian architect Carlo Scarpa. Handrails are differentiated from the concrete via details based on soft landscape features and colour used throughout the School of Architecture building.
For the first time, the School of Architecture and its aligning workshop are connected. The entry is a now a flexible space all its own, supporting multiple uses including informal meetings, indoor/outdoor exhibitions, outdoor teaching space and workshop building platforms.
On the land of the Turrbal and Jagera peoples.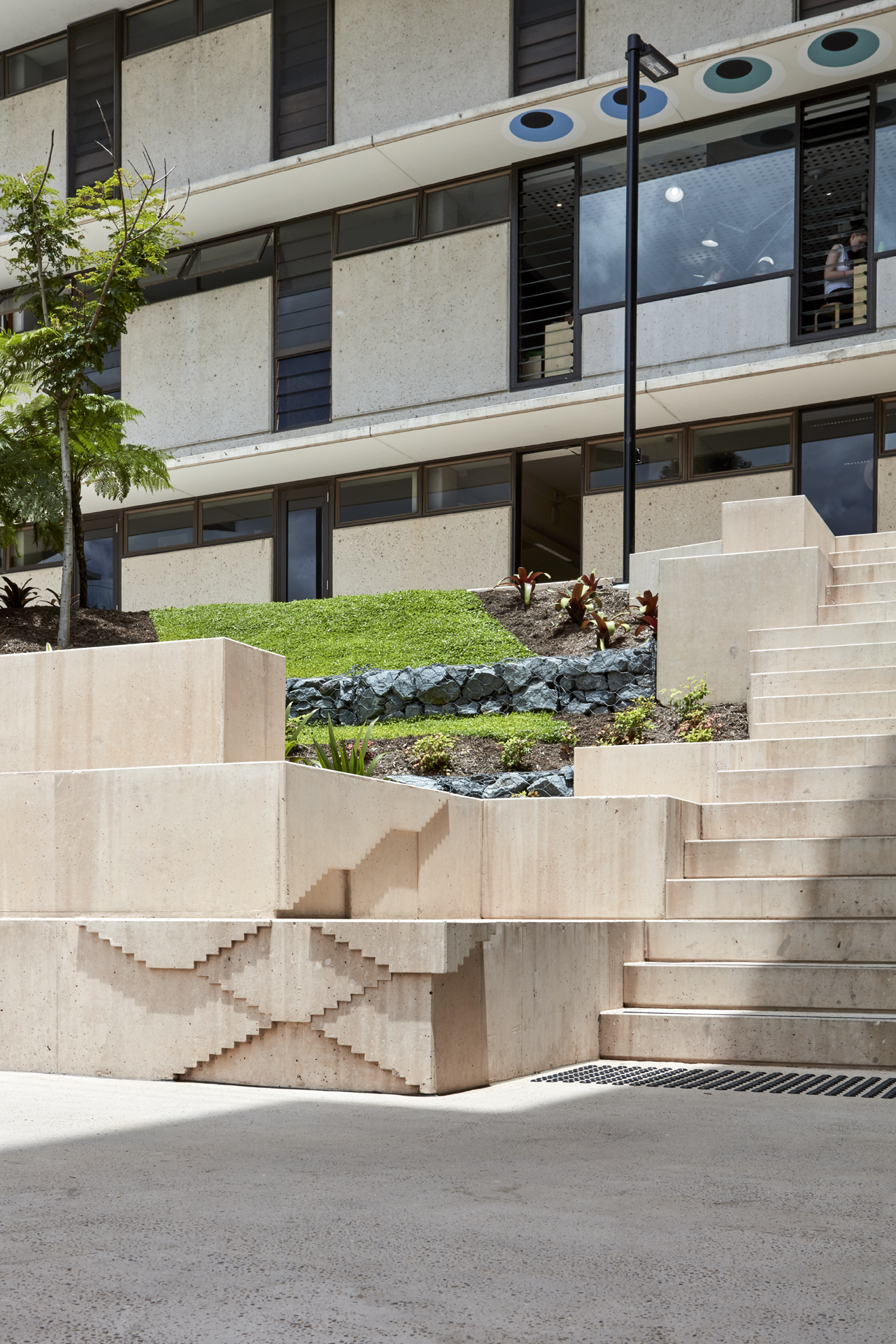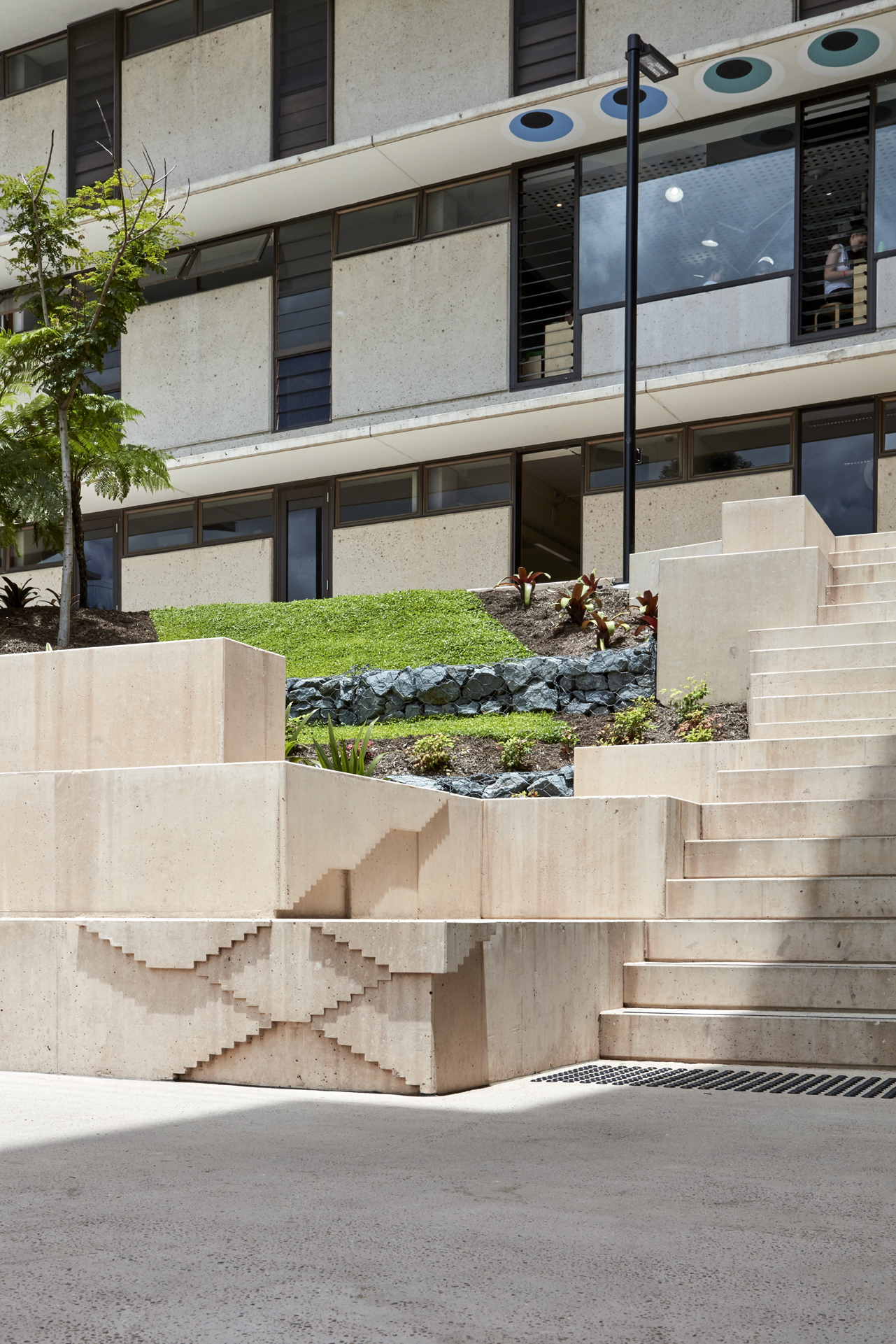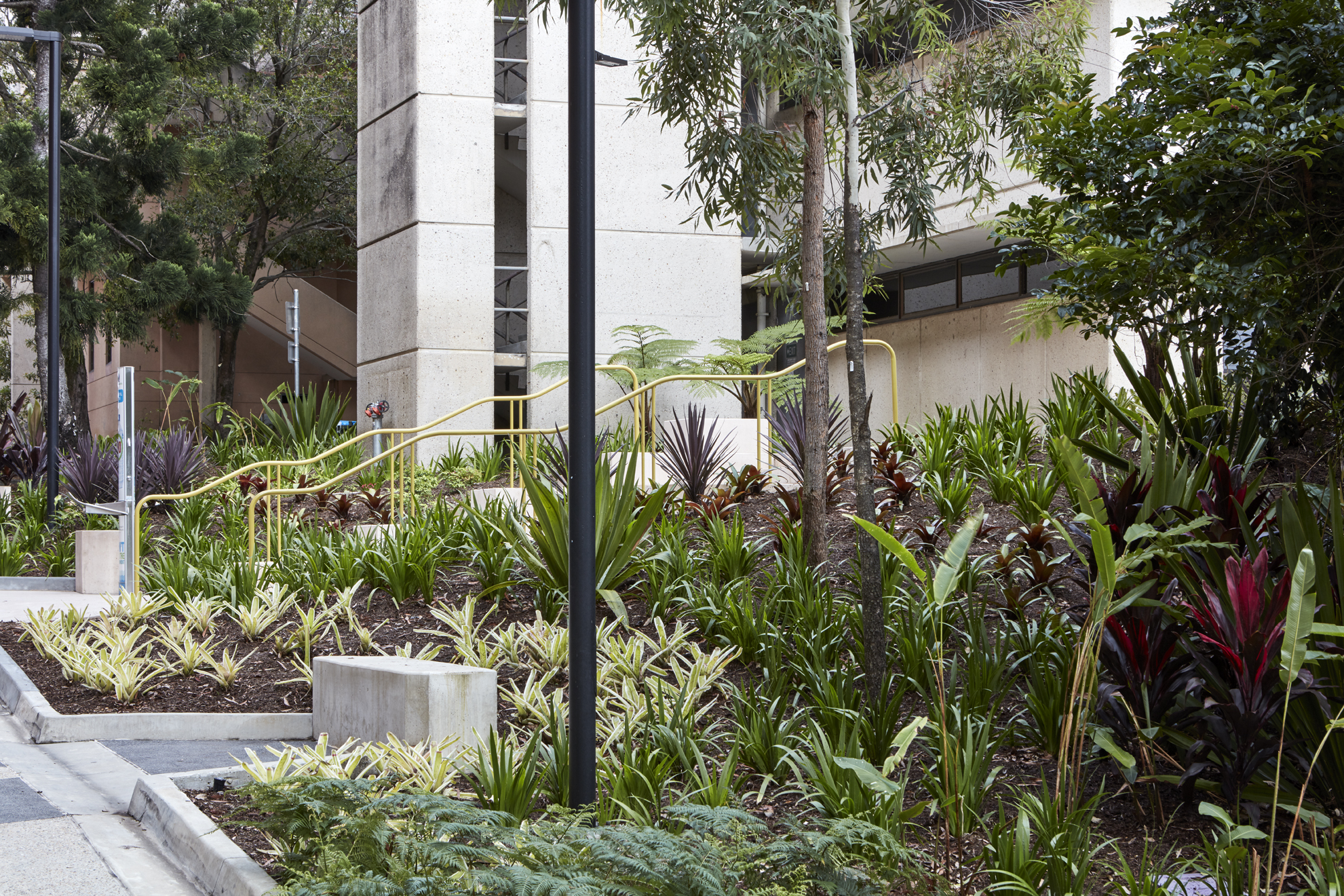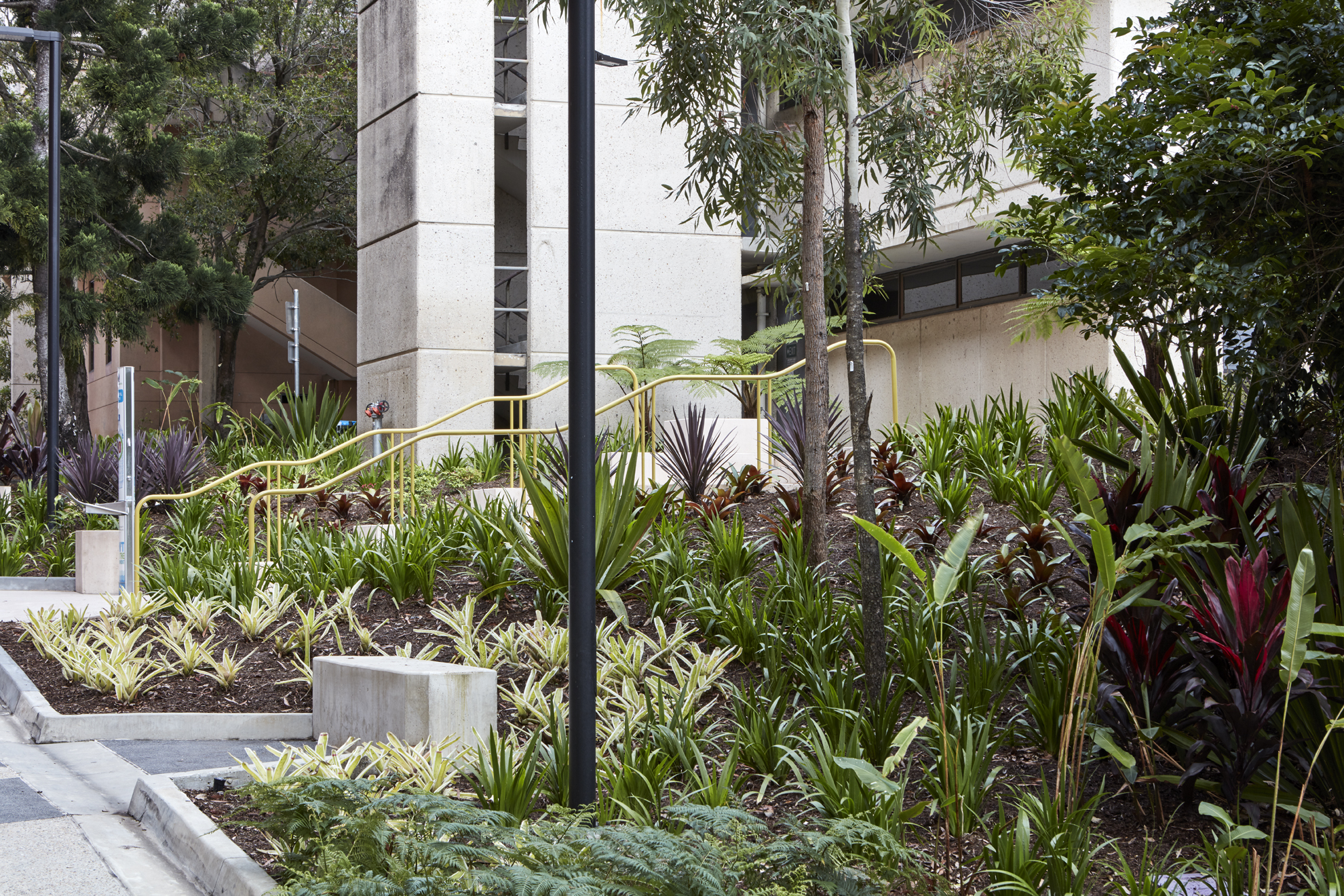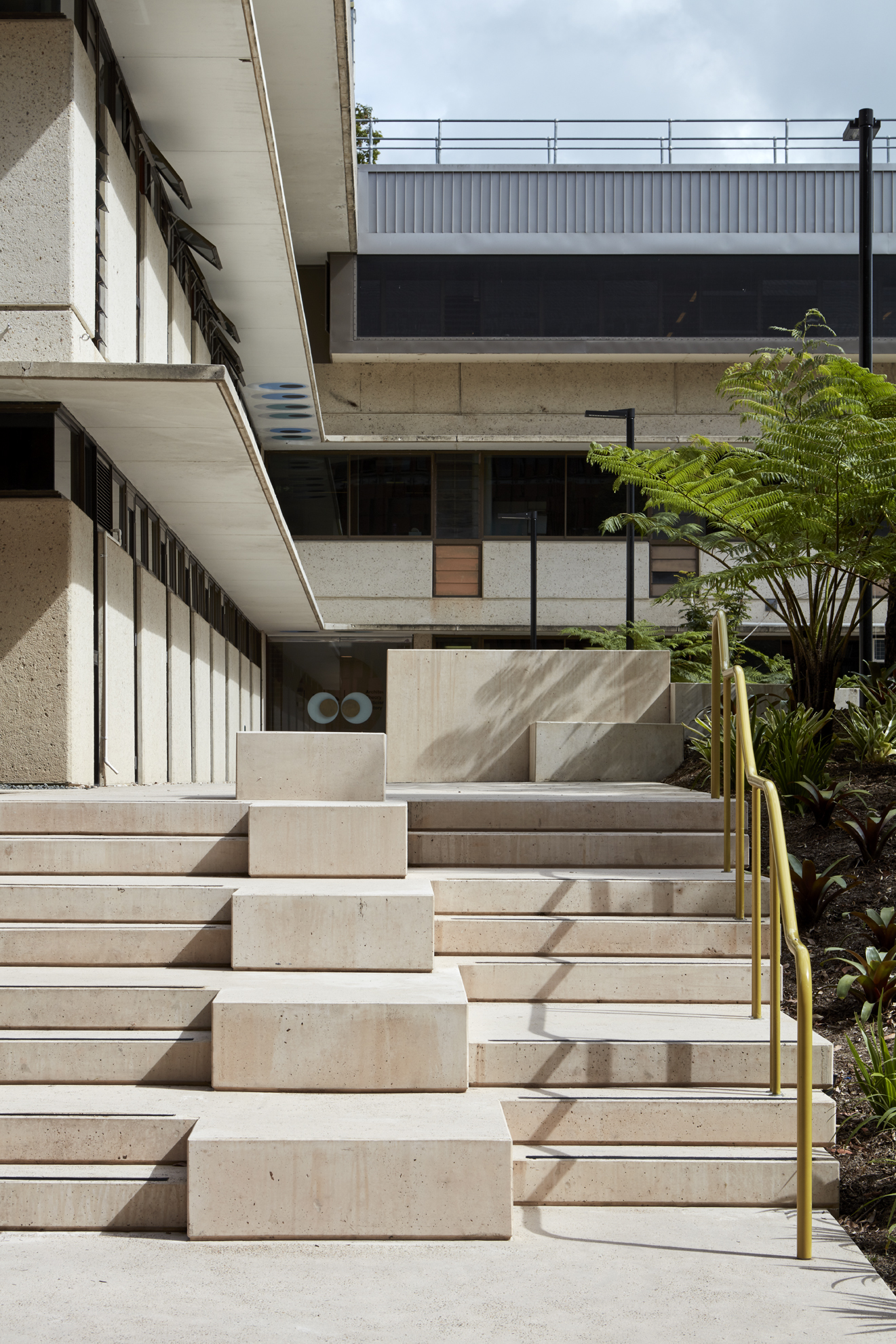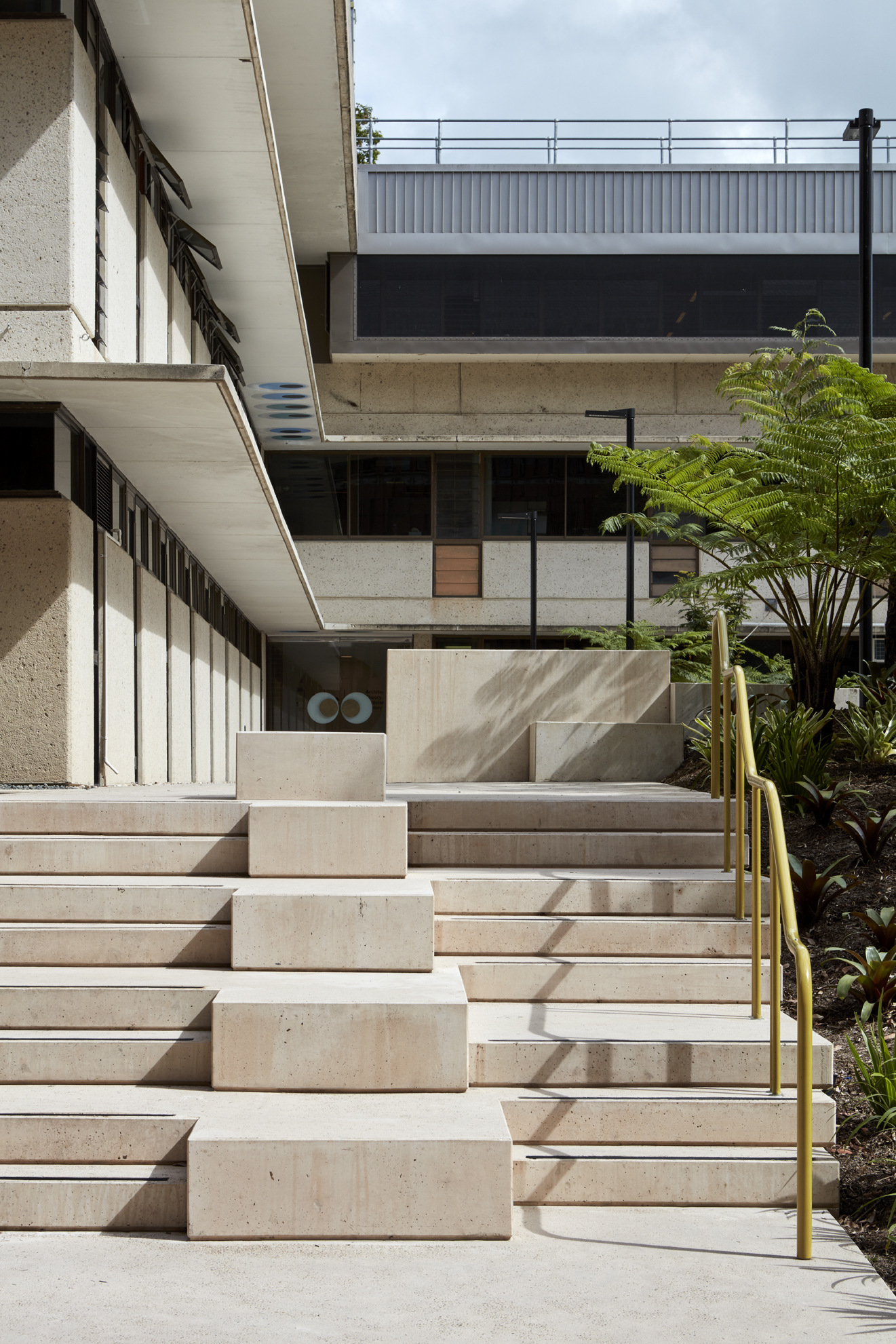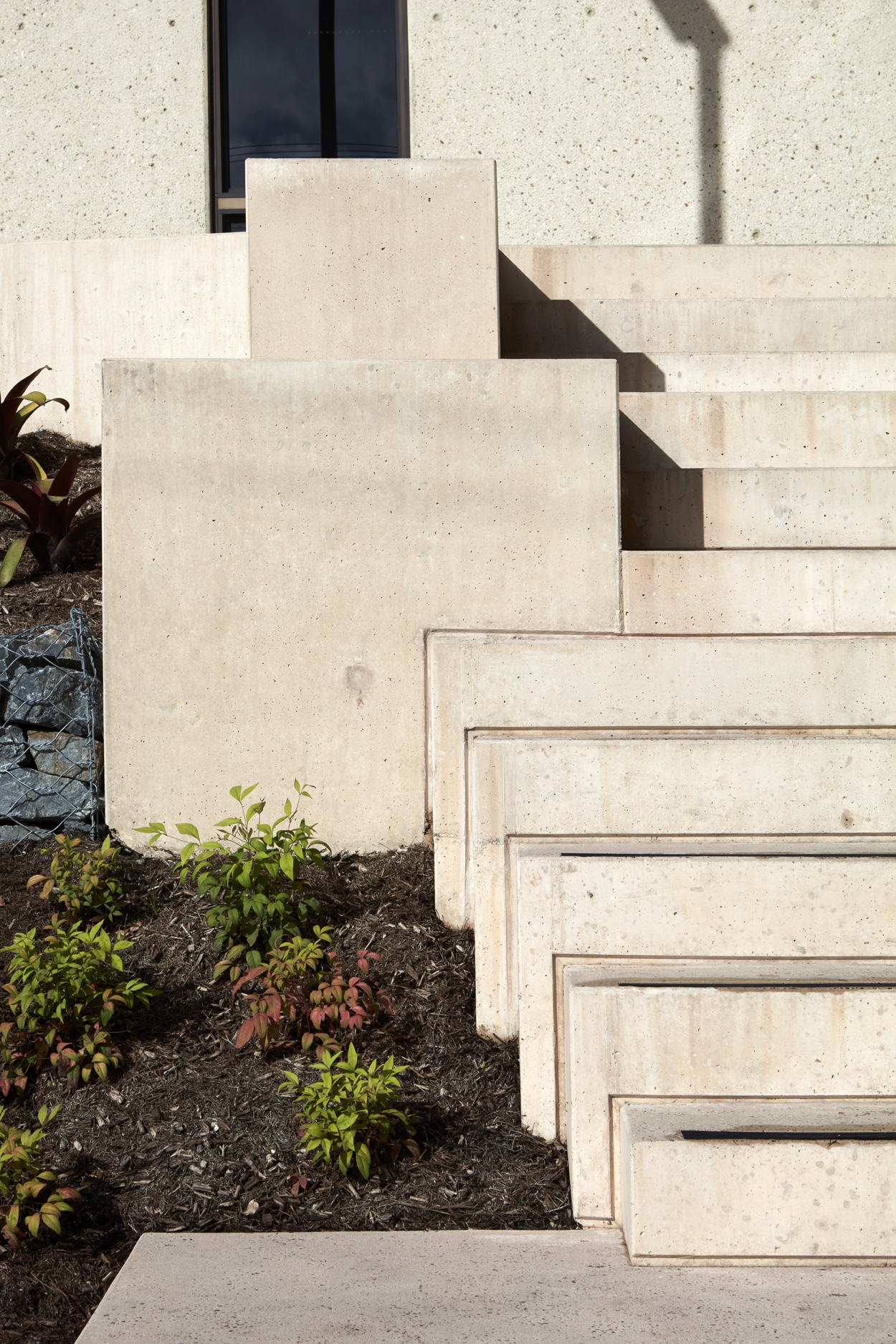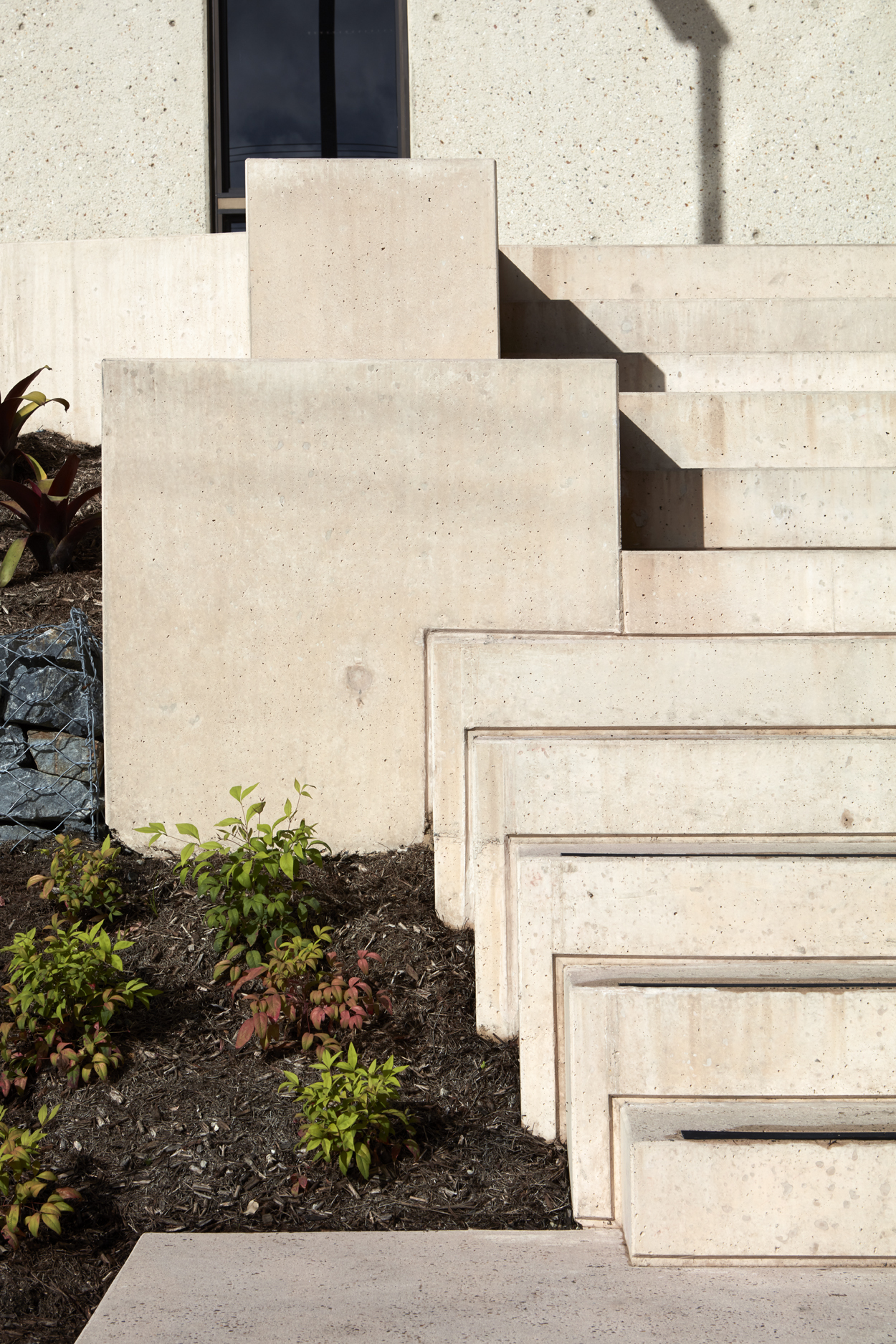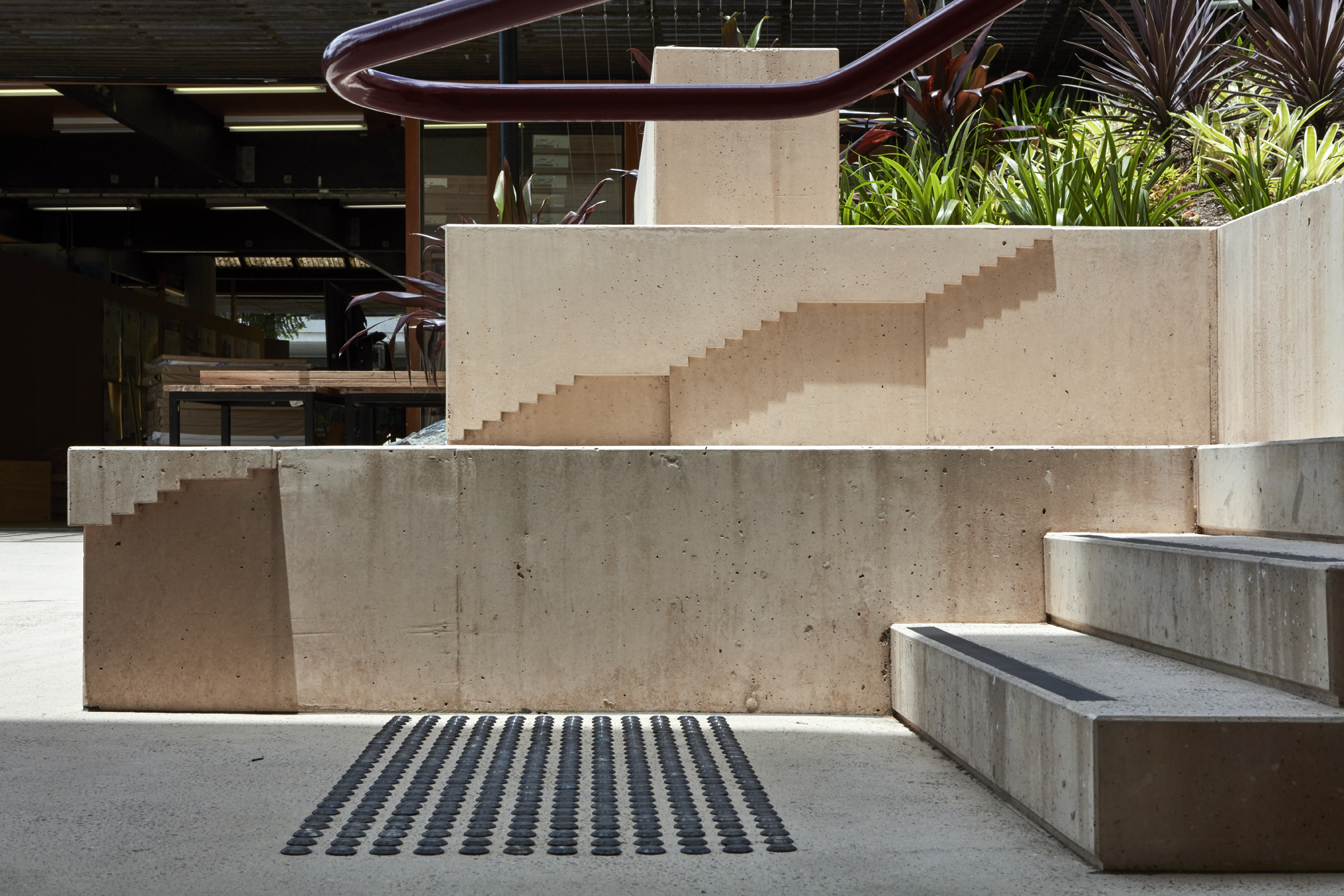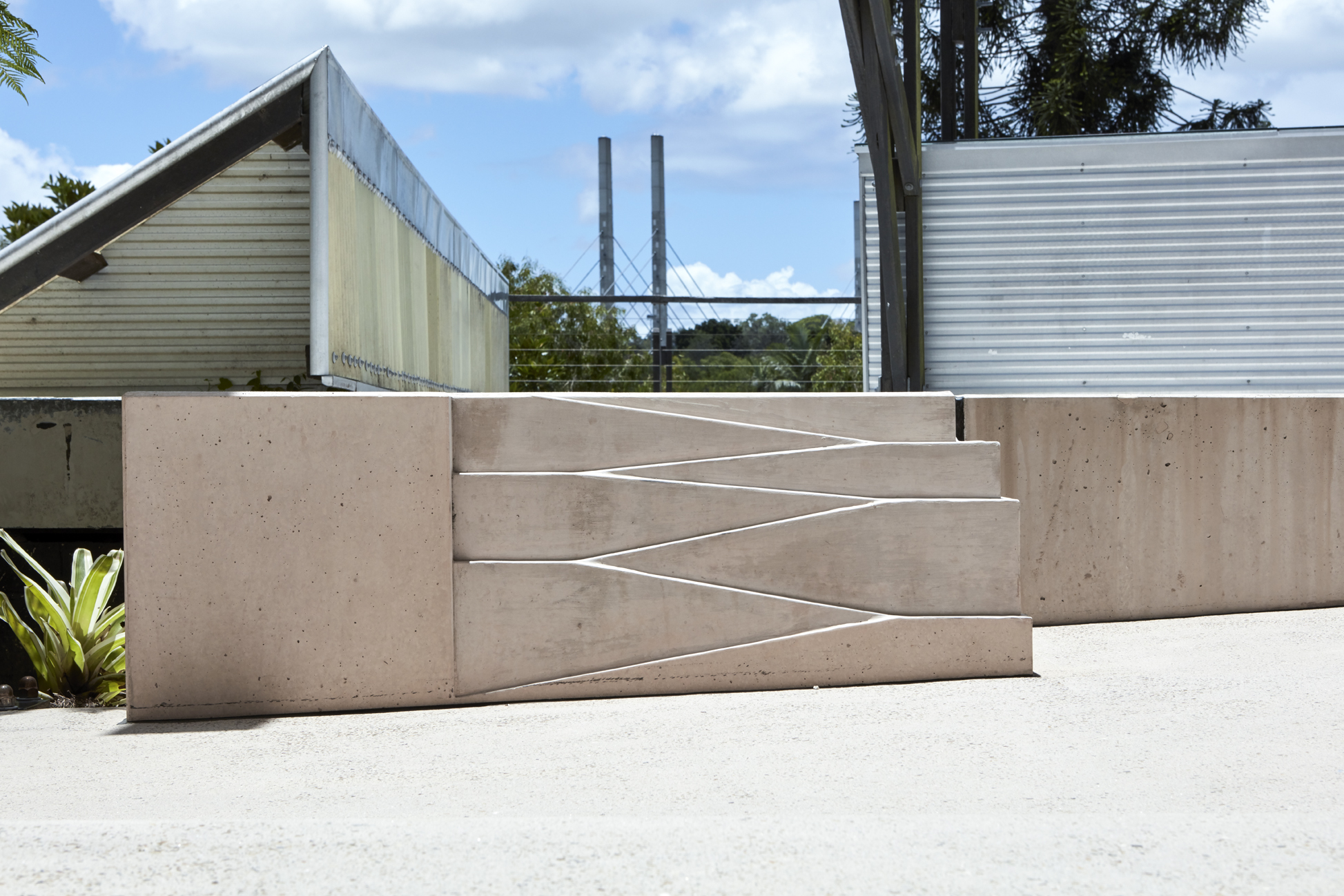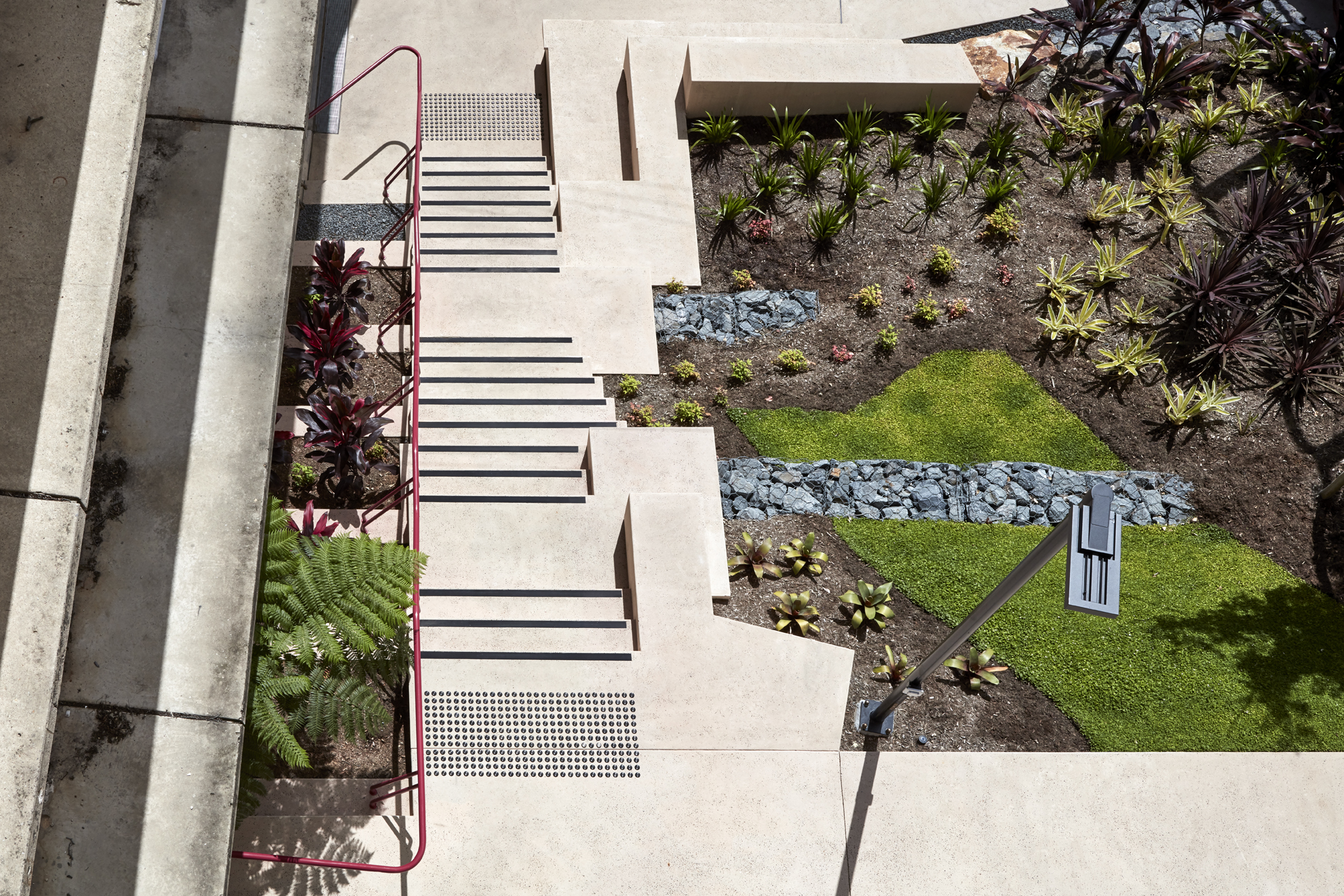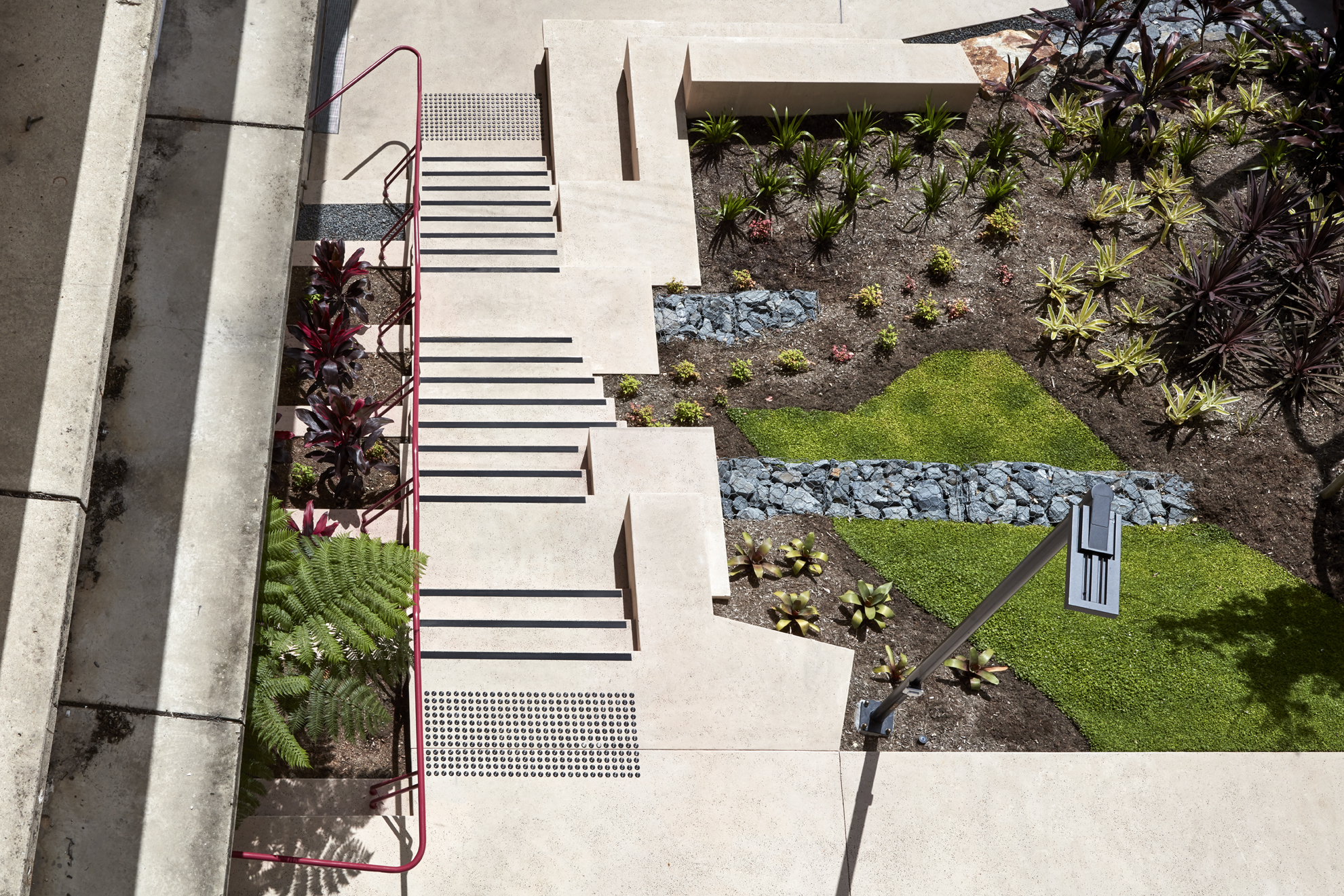 Photography by Christopher Frederick Jones