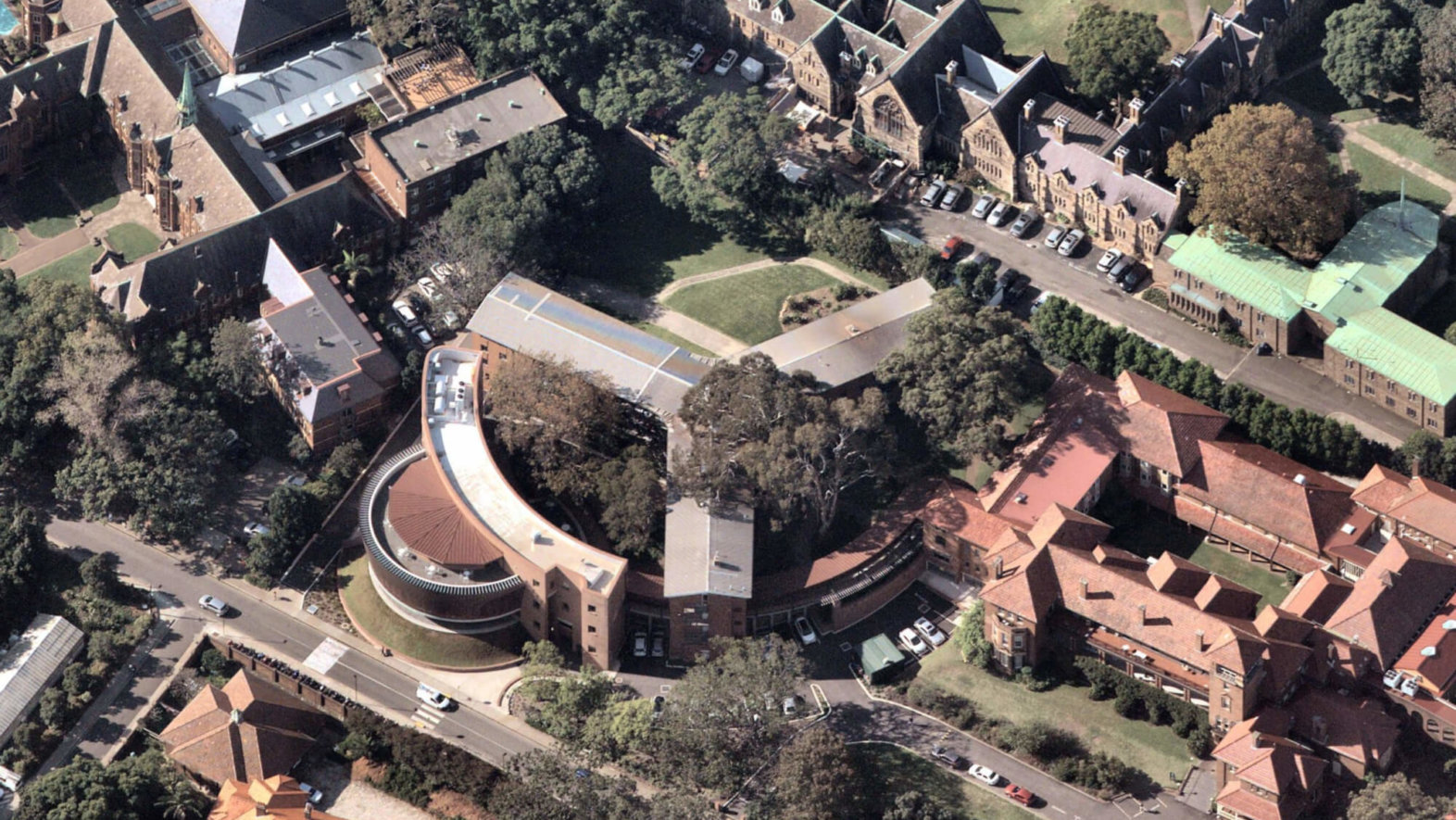 Women's College
Sydney, Australia
m3architecture has designed the new Sibyl Centre and Langley Building for the Women's College, within The University of Sydney.
The Women's College is a formidable institution, not least for the significance of Main Building, and the calibre of its past and present Principals.
Our Master Plan proposed a circular envelopment of the 1960's three-wing Langley Building, magically forming a tangent to the heritage listed Main Building.  It re-imagined Langley as a circular whole, with three triangular courtyards. Thereafter, the new work including the Sibyl Centre and colonnades was conceived as continuing the work of our predecessors.  Sibyl is truly multifunctional, offering gathering spaces, tutorial spaces, music rooms and studio space.
Historically, most Colleges are built of brick or stone – buildings of gravitas, set back from the street in immaculate gardens, designed to be revered.  Women's is no different in that sense – yet it has always been radical.
In response, on one hand, the project is orthodox, built in the same dry pressed bricks as those that went before.  Yet, the bricks are broken through to liberate an open, light-filled series of spaces, taking the agendas of College to the street.
For the 21st birthday of the College, a play was written entitled A Mask, performed on the lawns in 1913. The play's protagonist is Sibyl – an oracle who introduces great women from history, to foretell the future of women. A sepia photograph of the performance of the play is the basis of the copper sunscreen that crowns the building.  Reminiscent of an ancient frieze, the ghosts of the women now perform in the garden in perpetuity.
Sibyl is an architectural oracle – casting back then forwards, projecting exciting opportunities for the College into the future.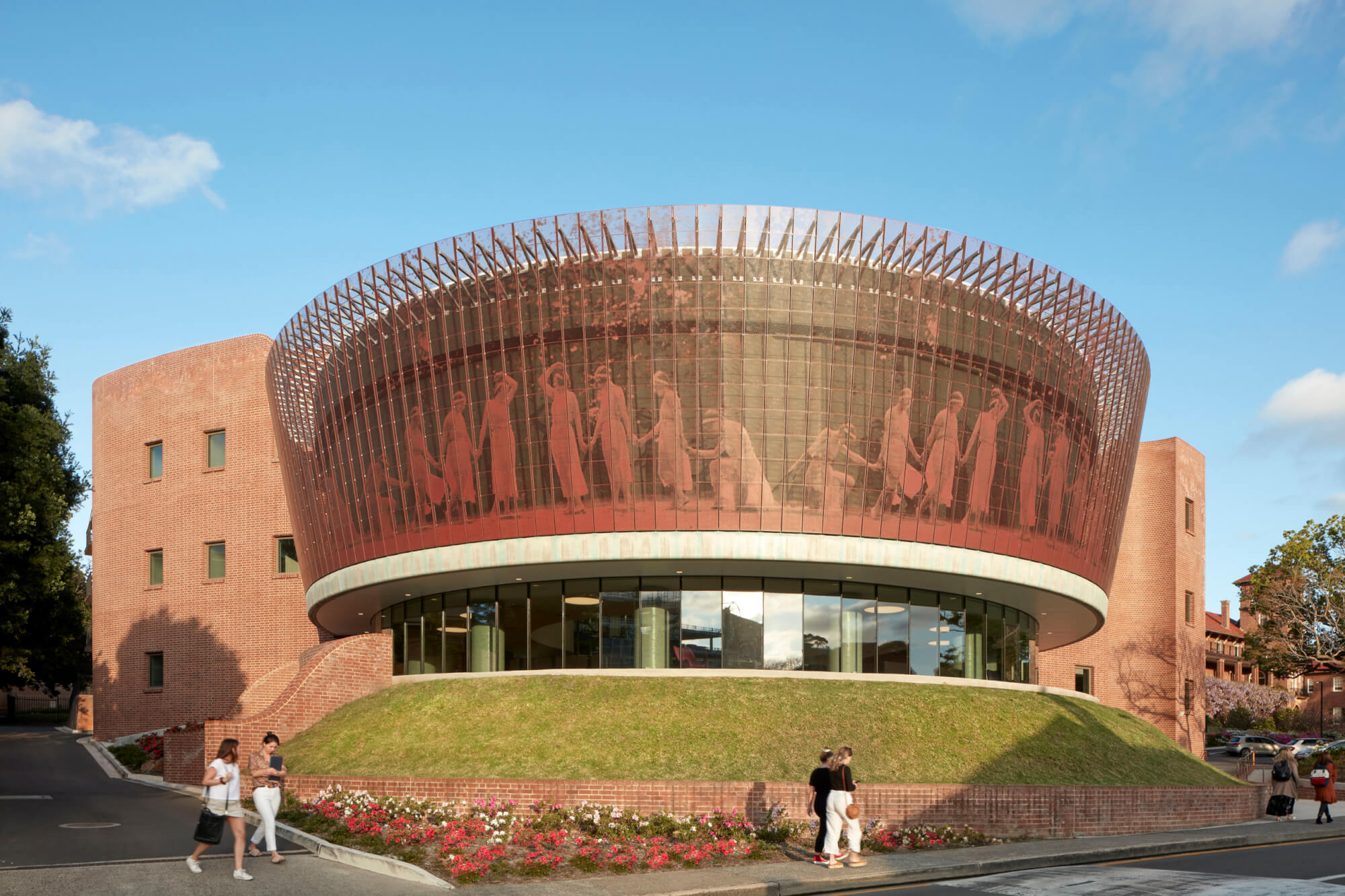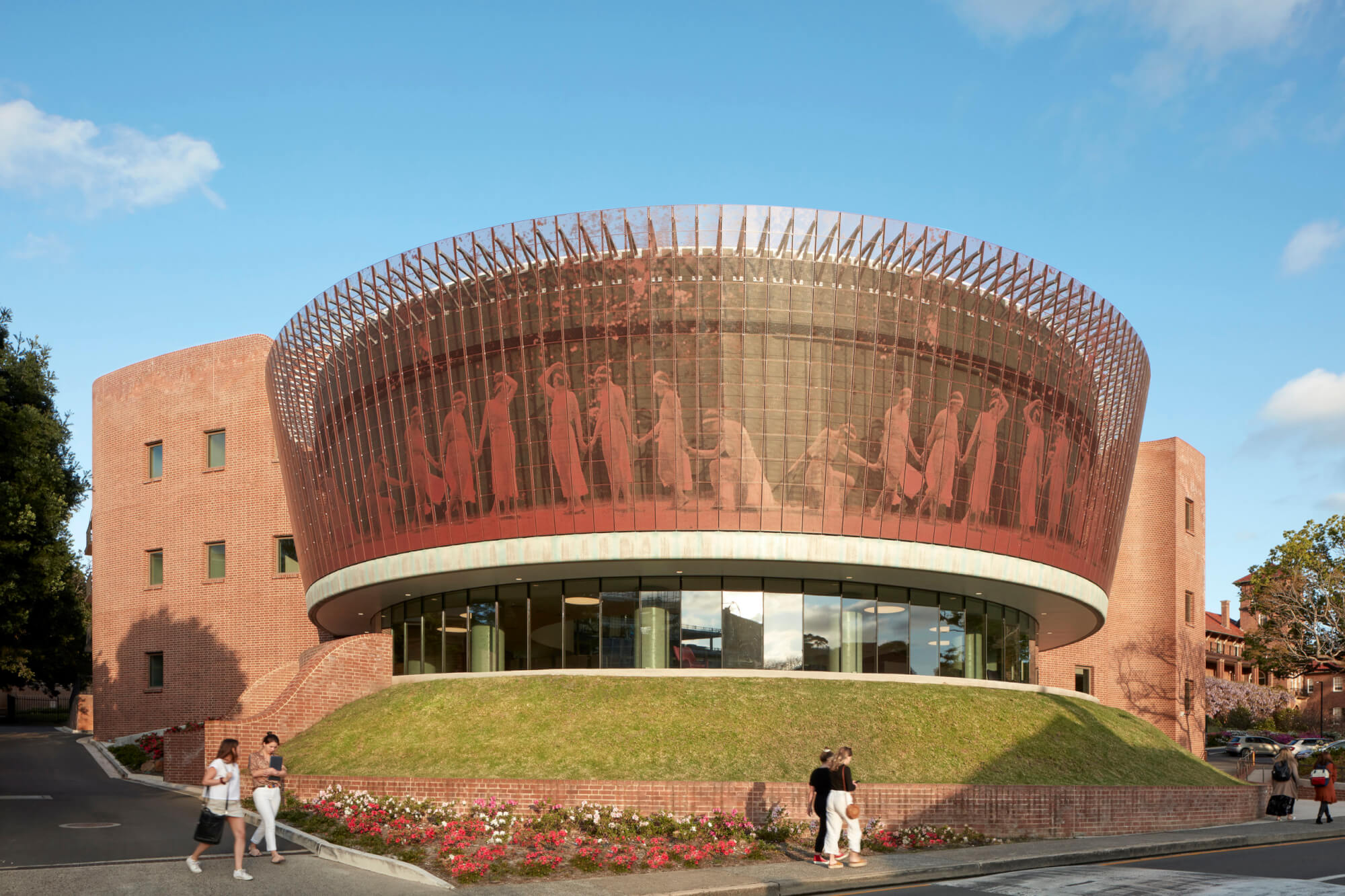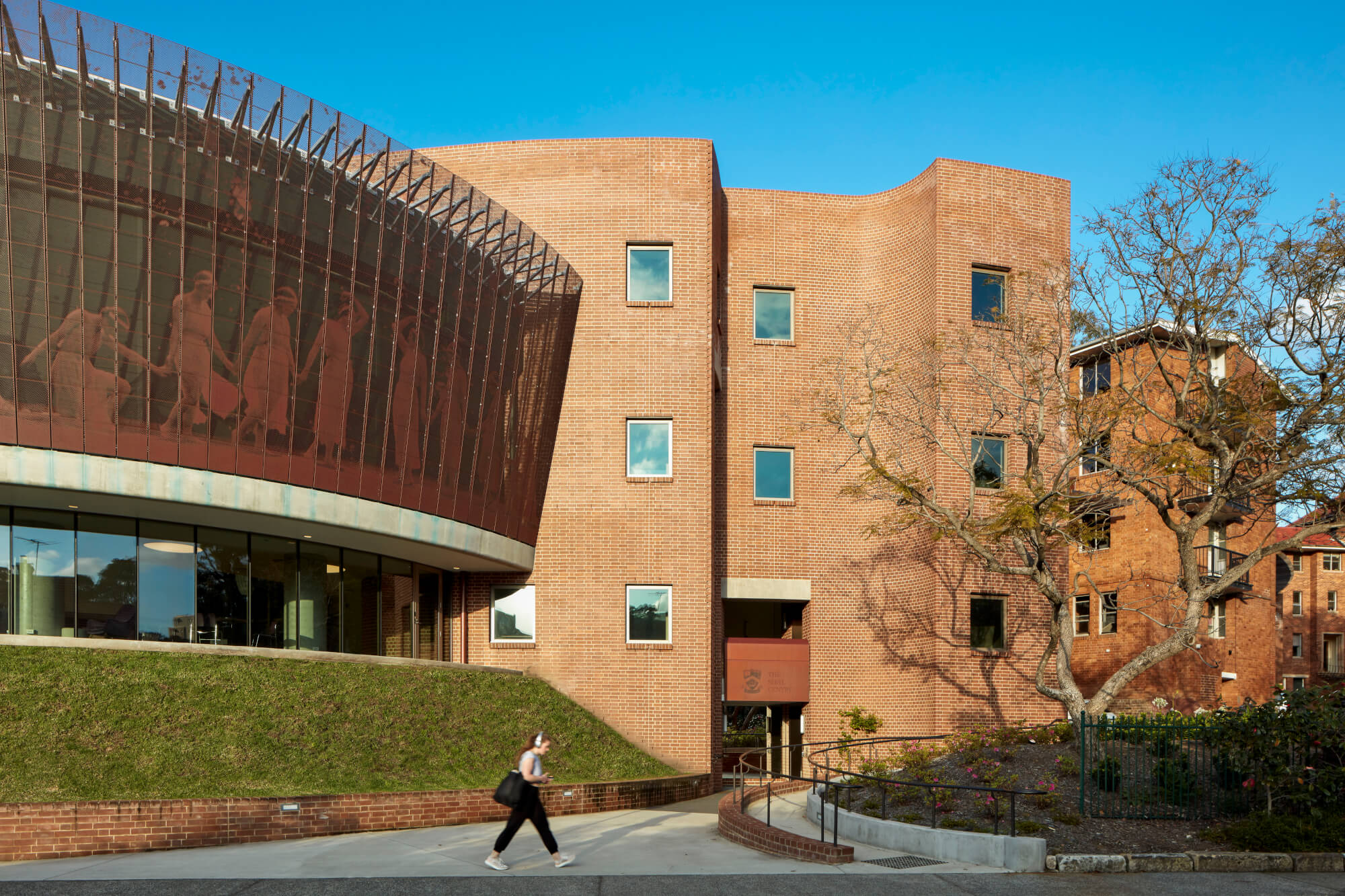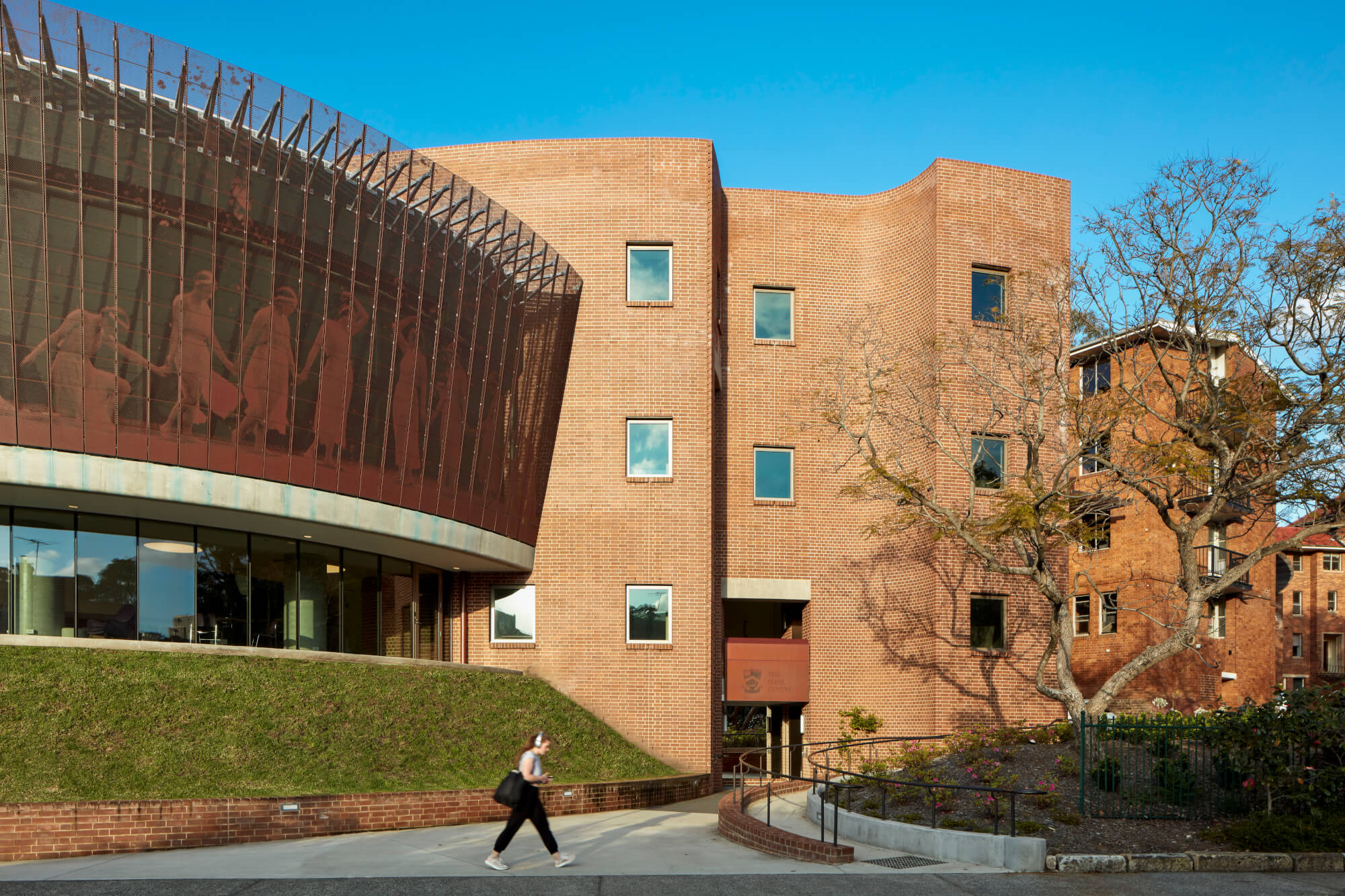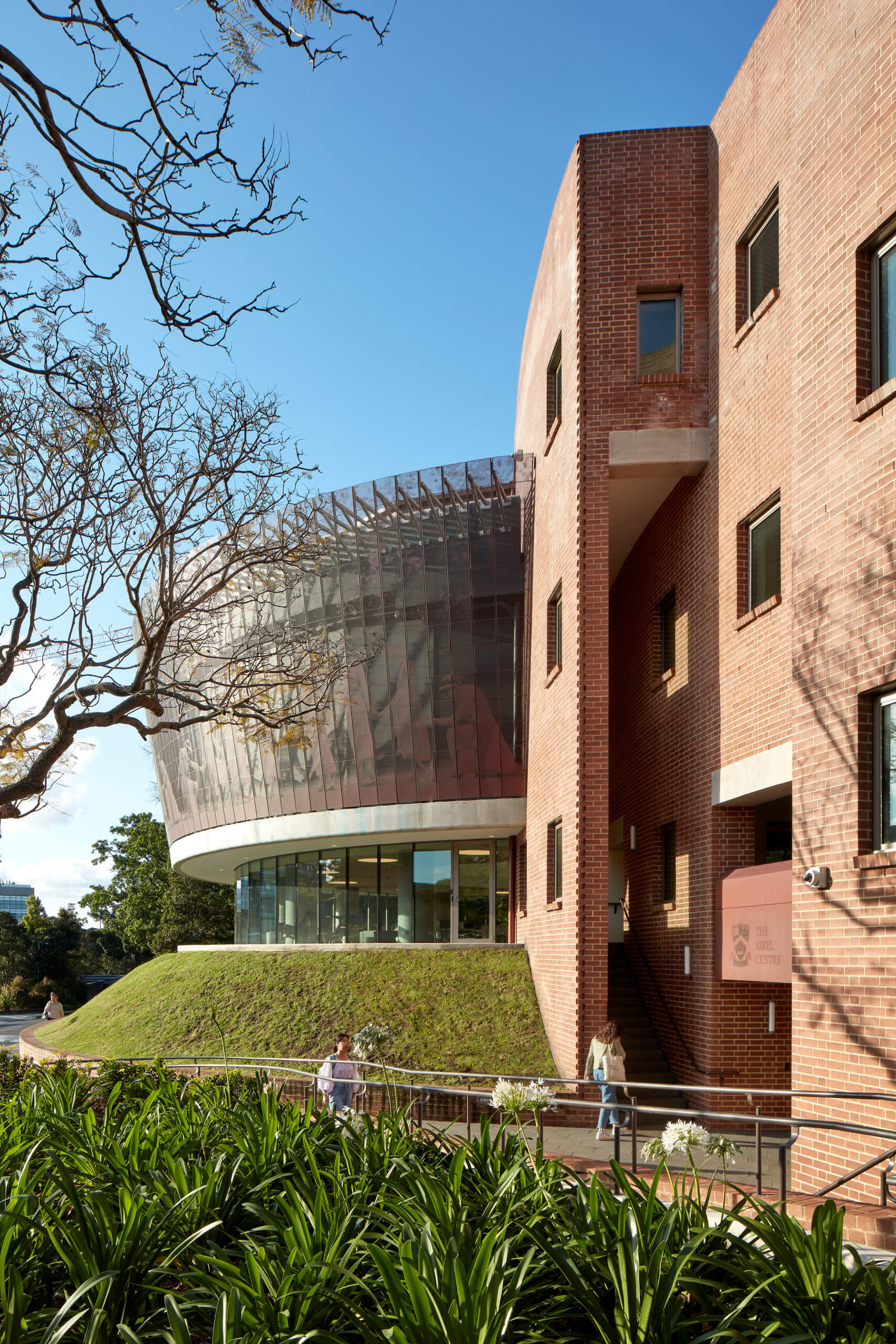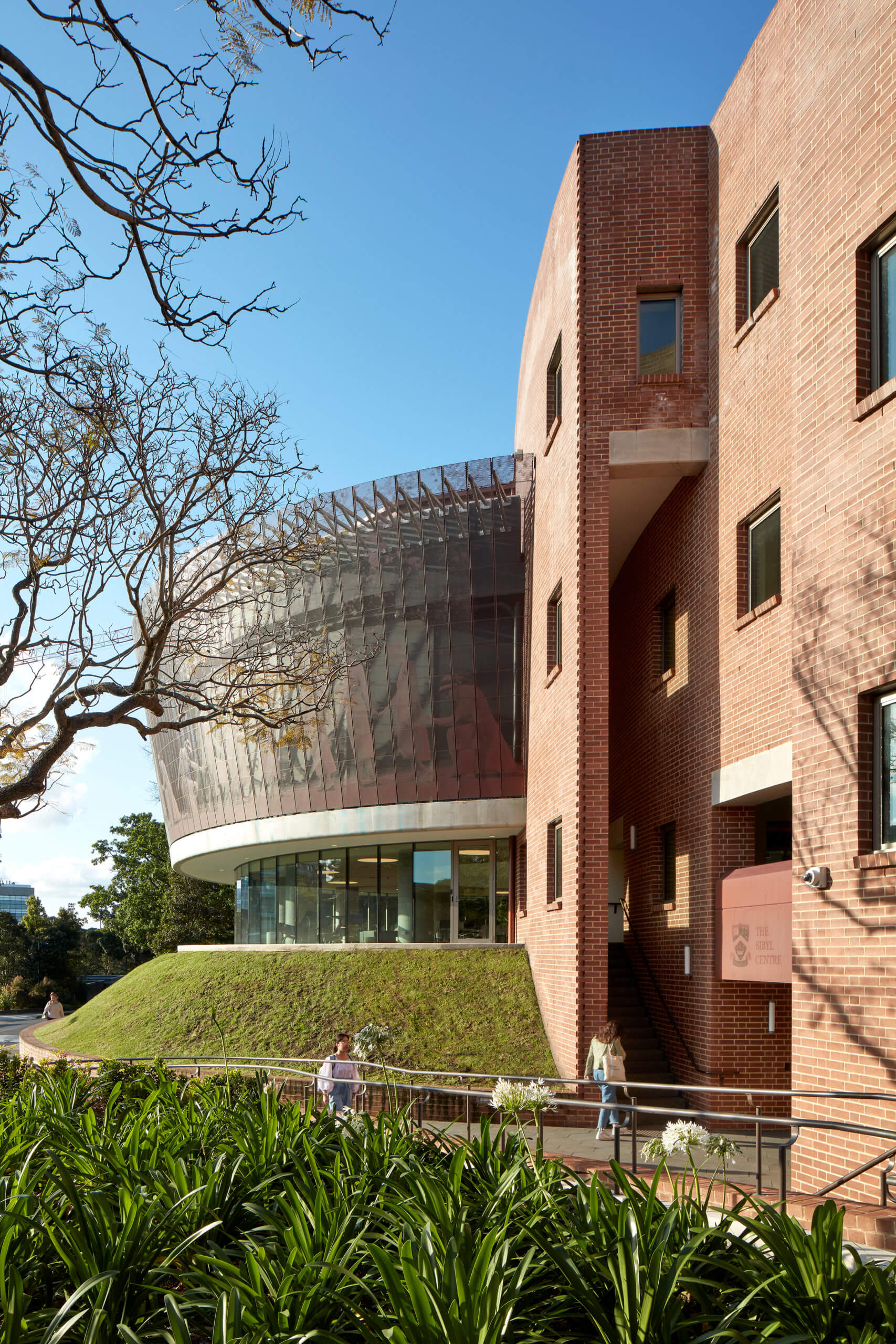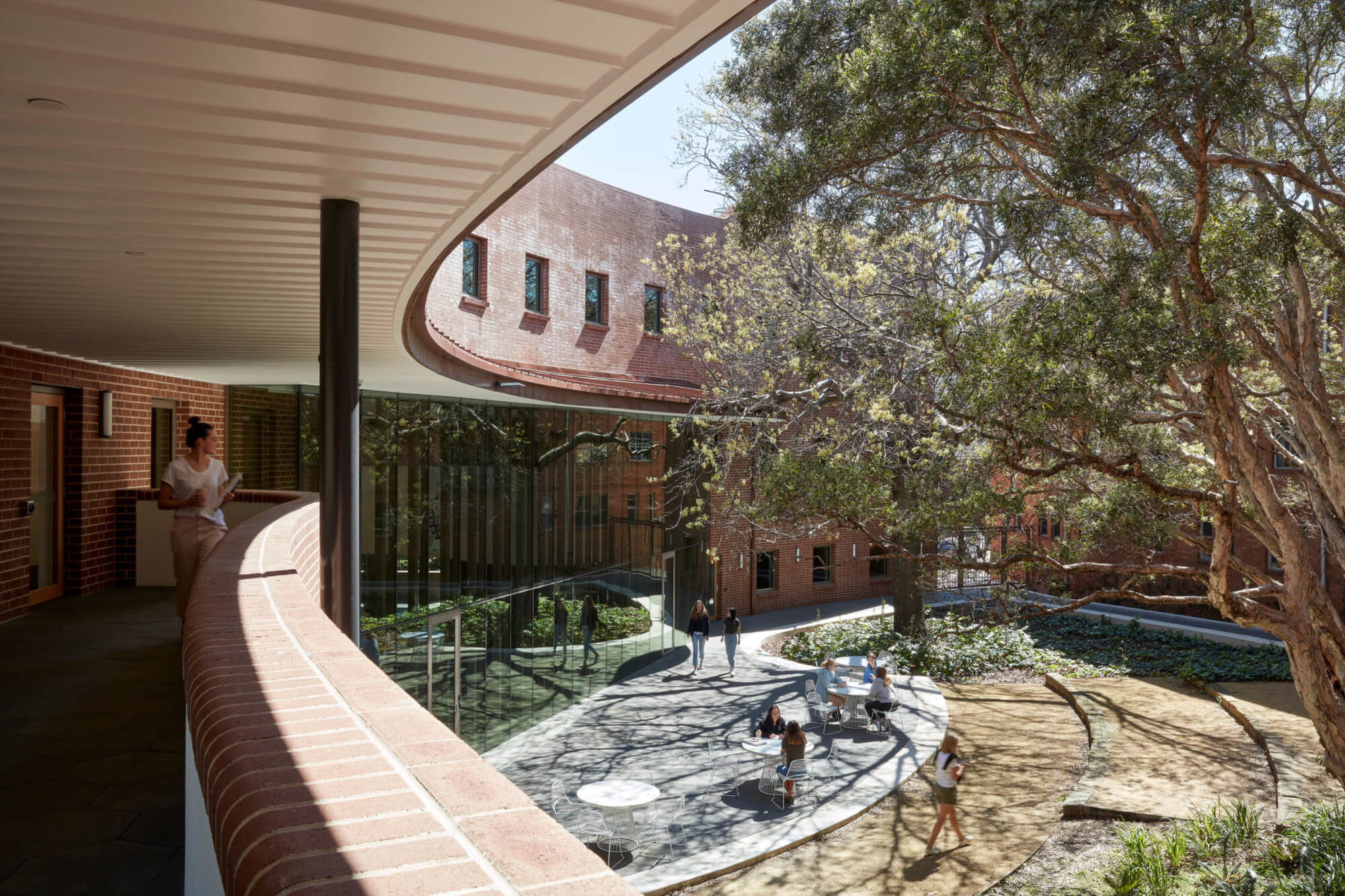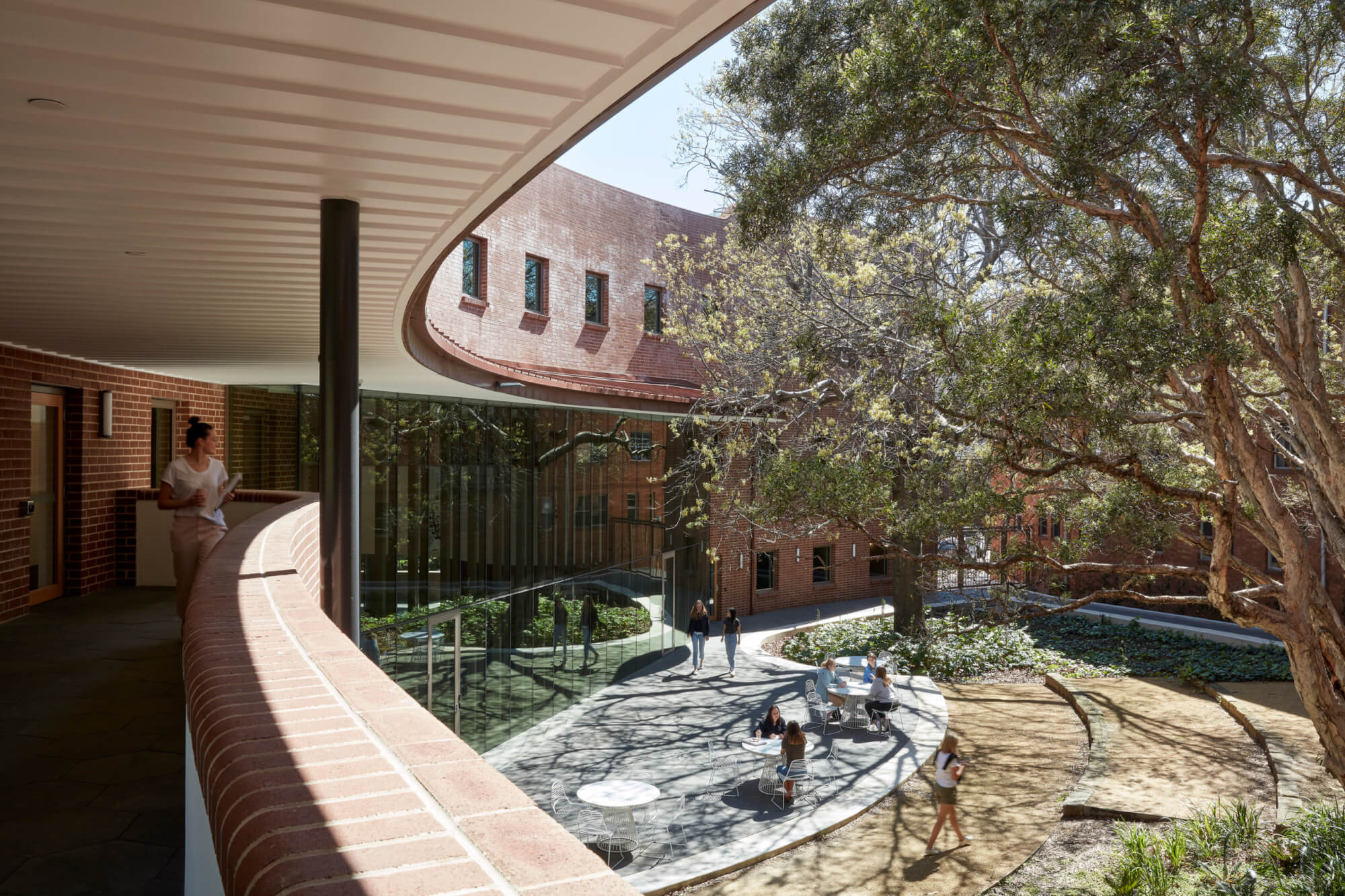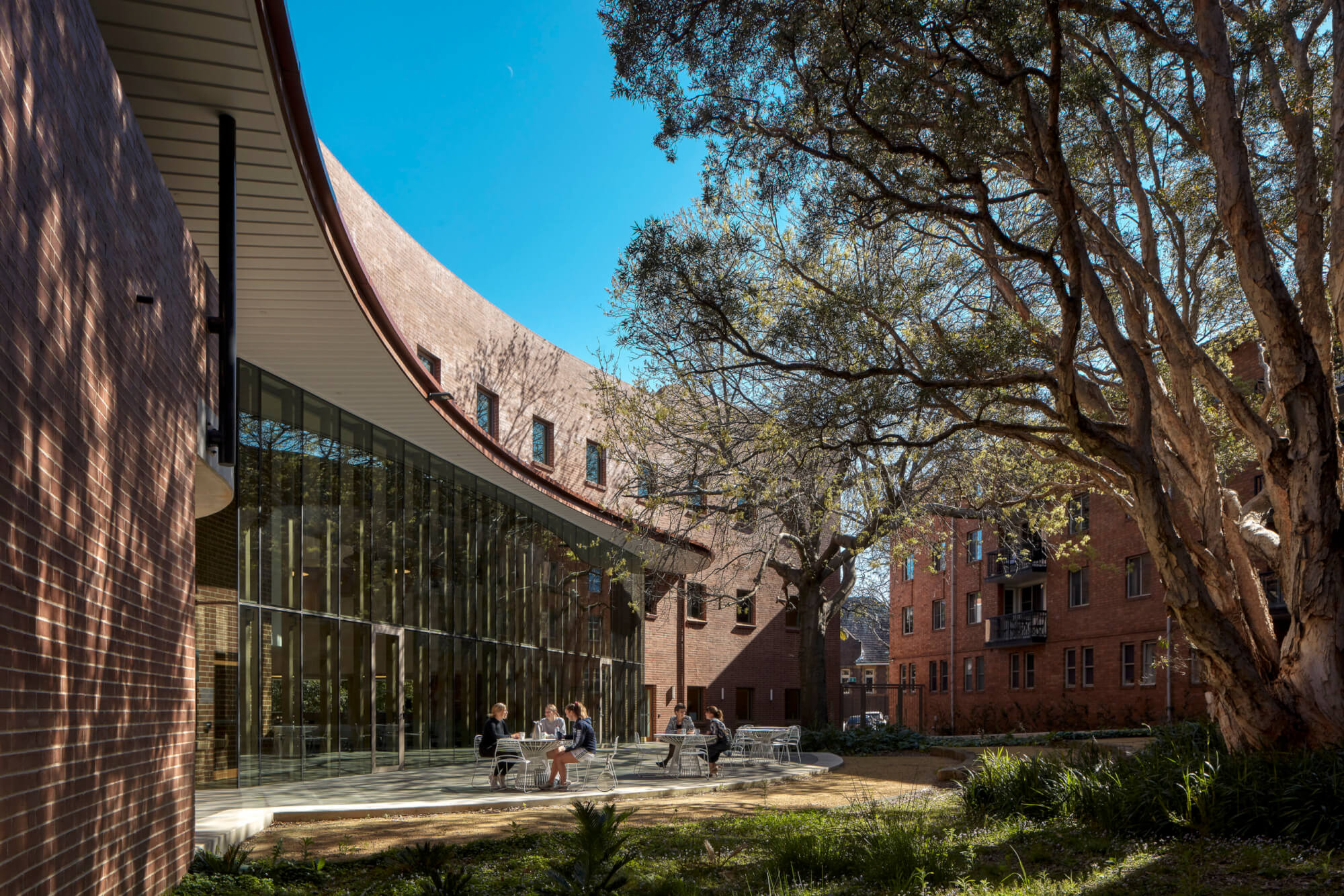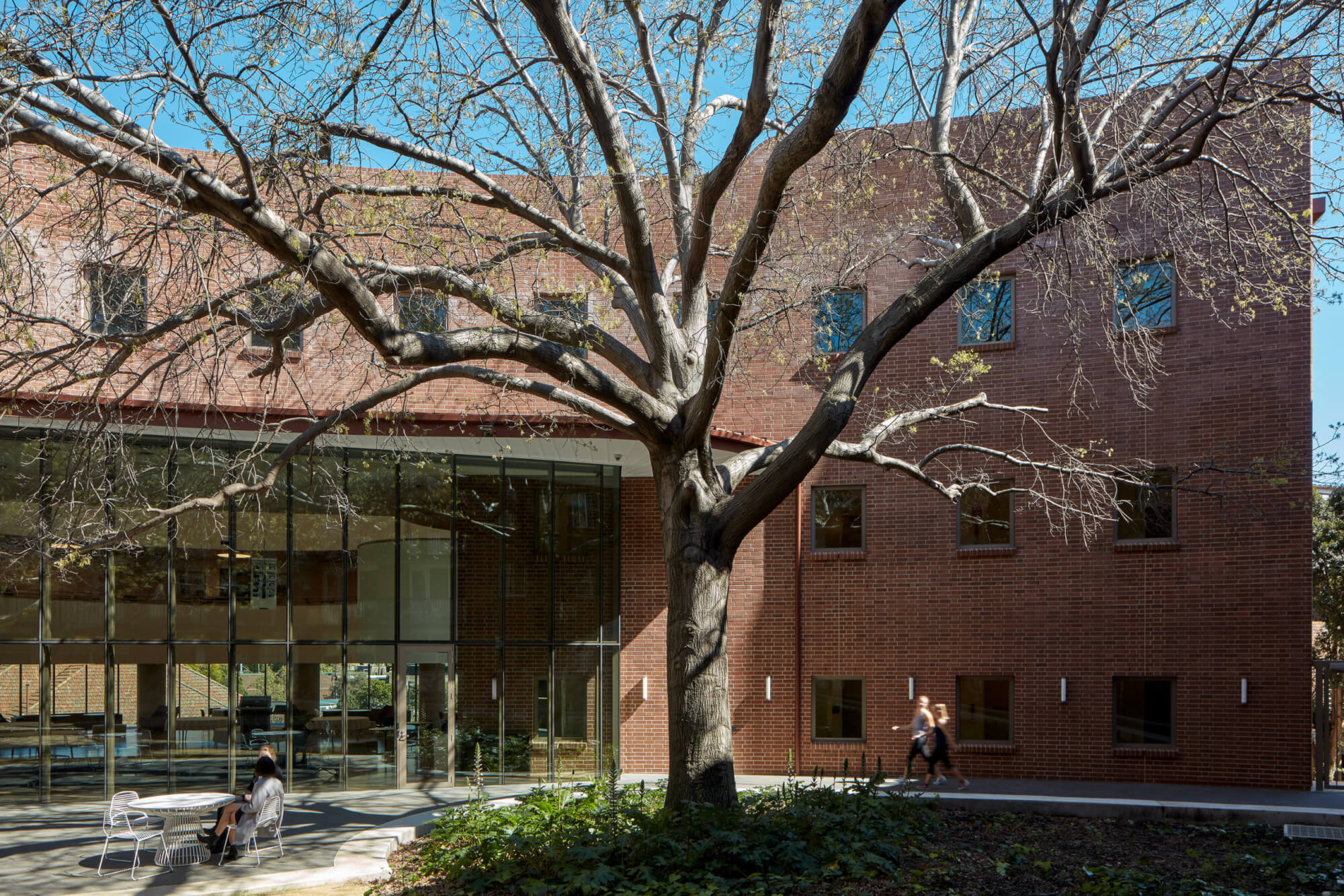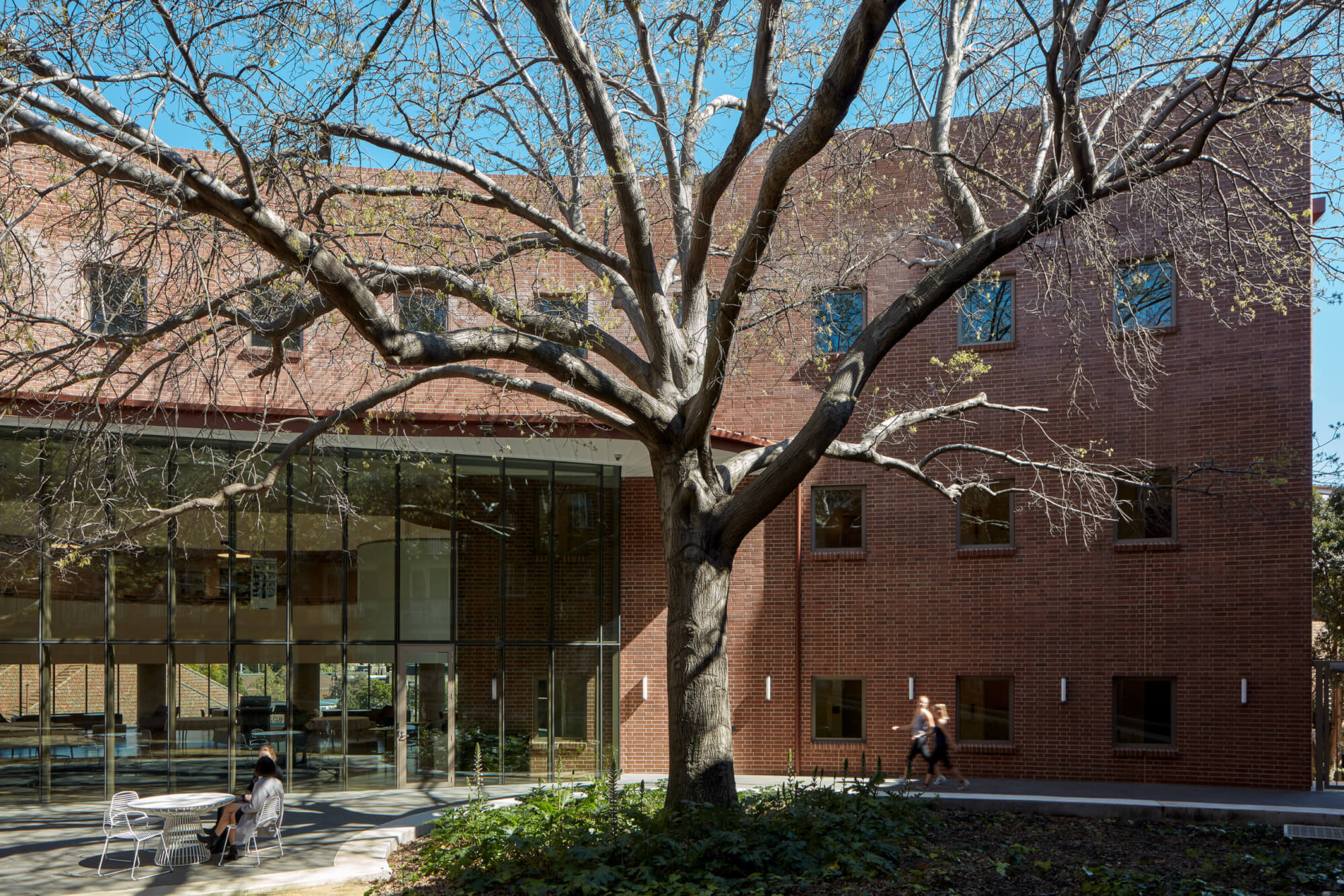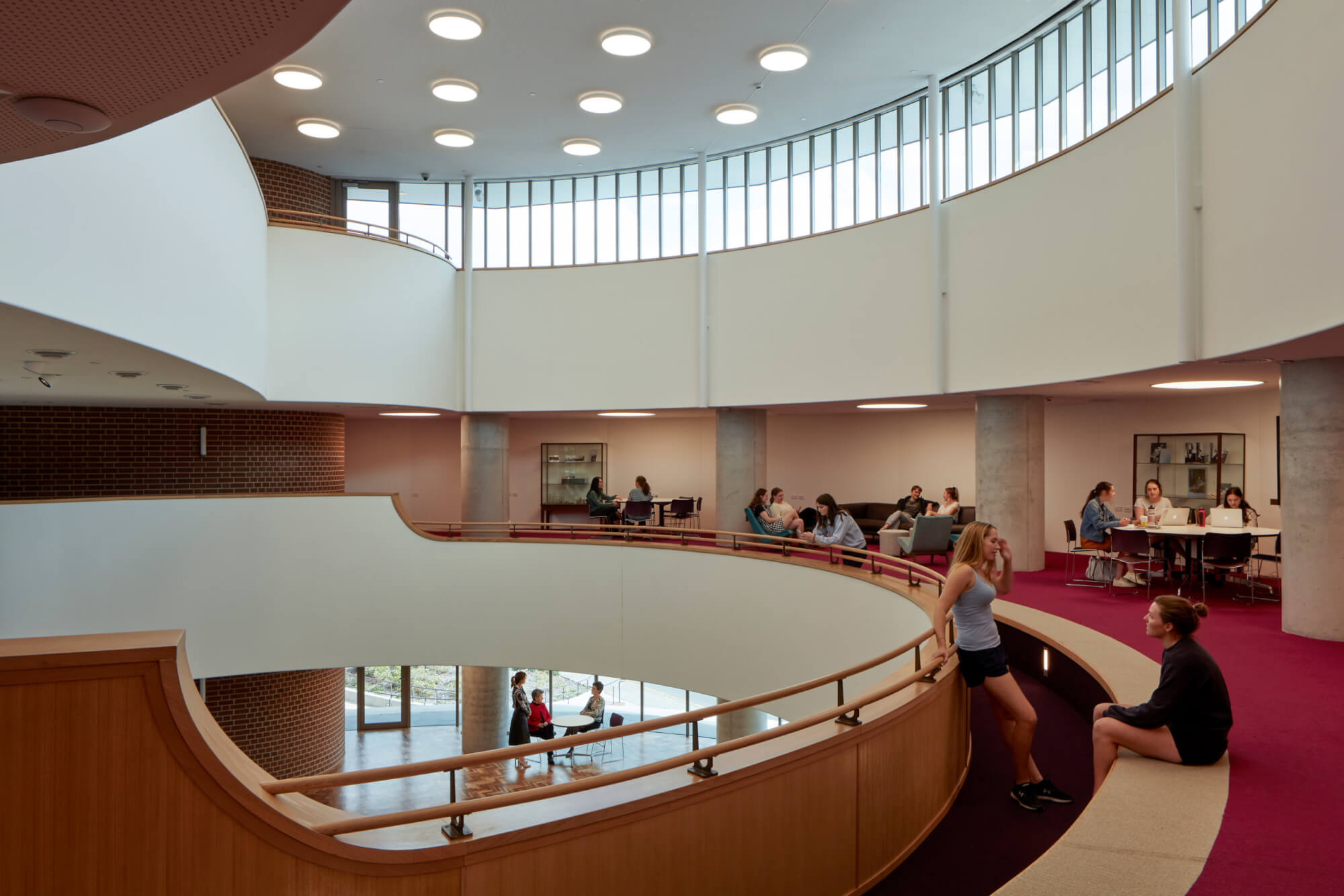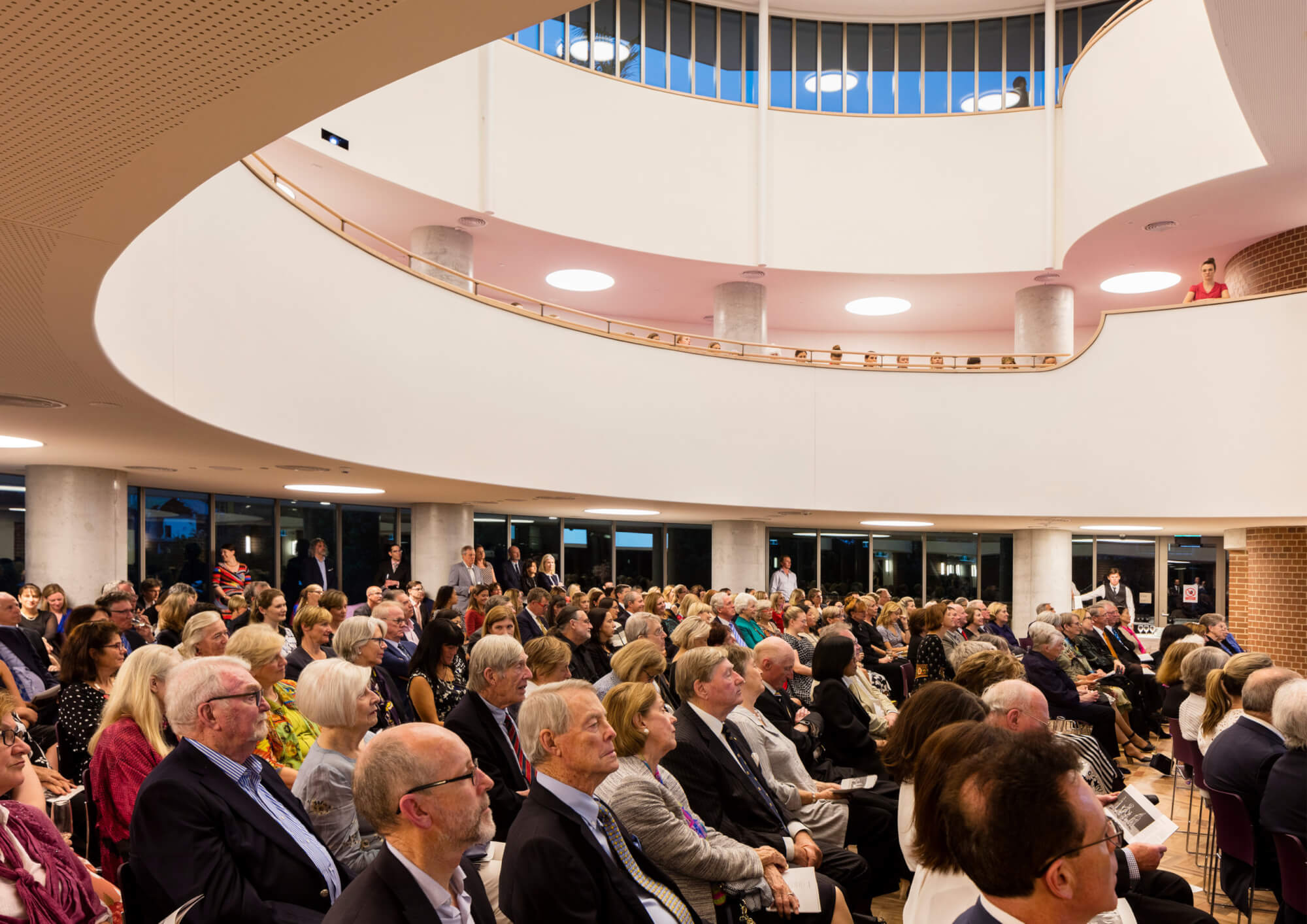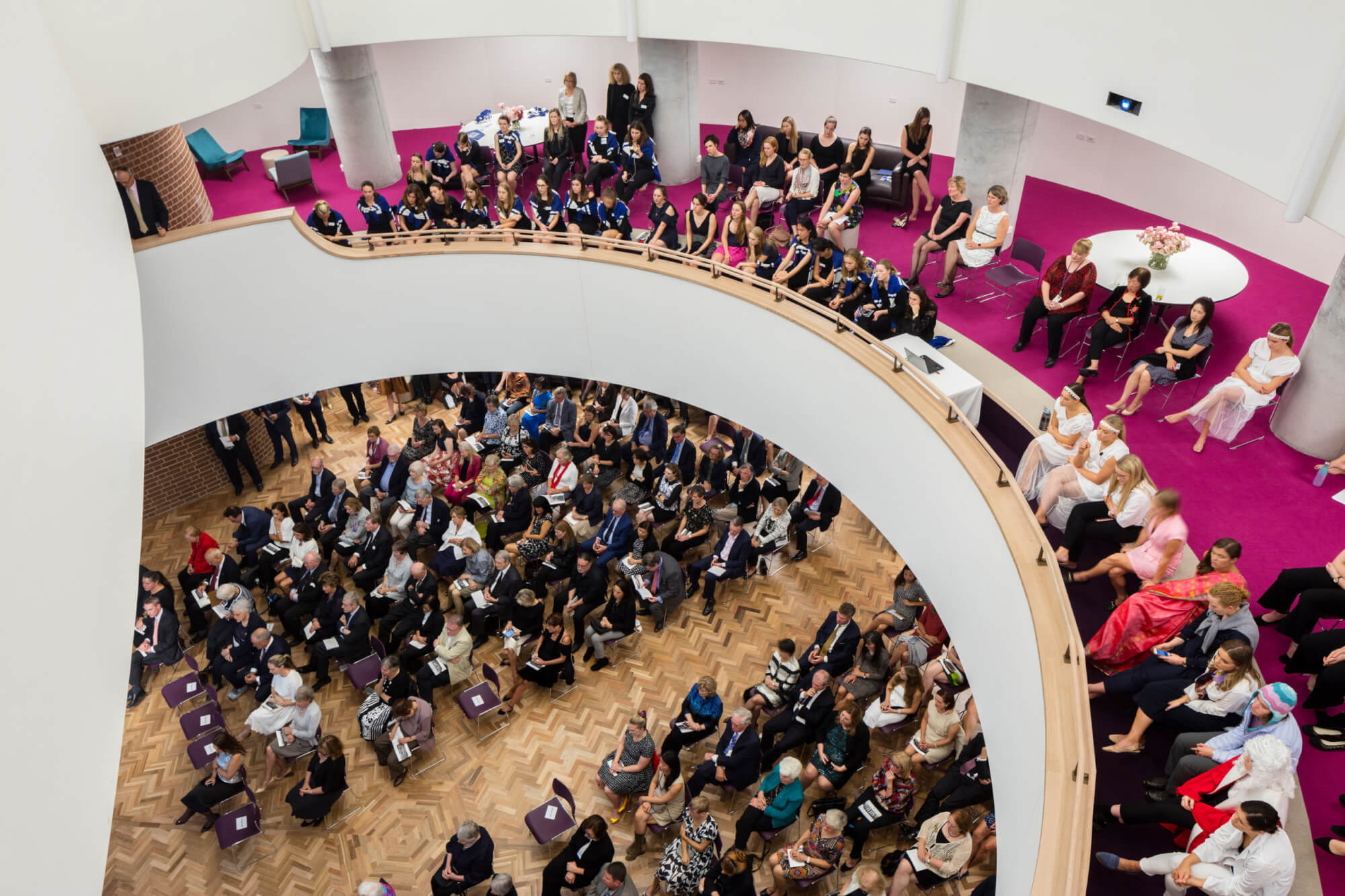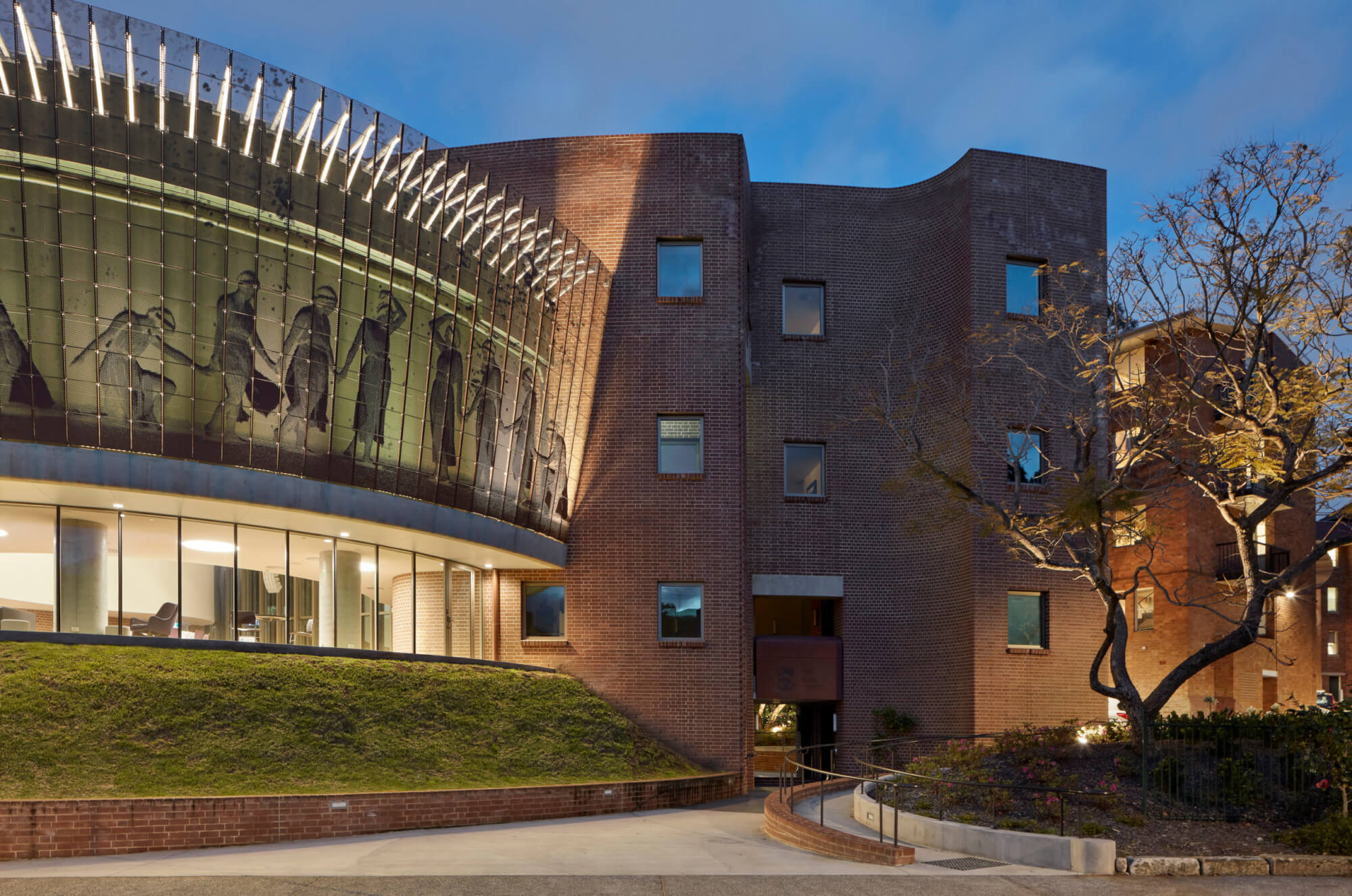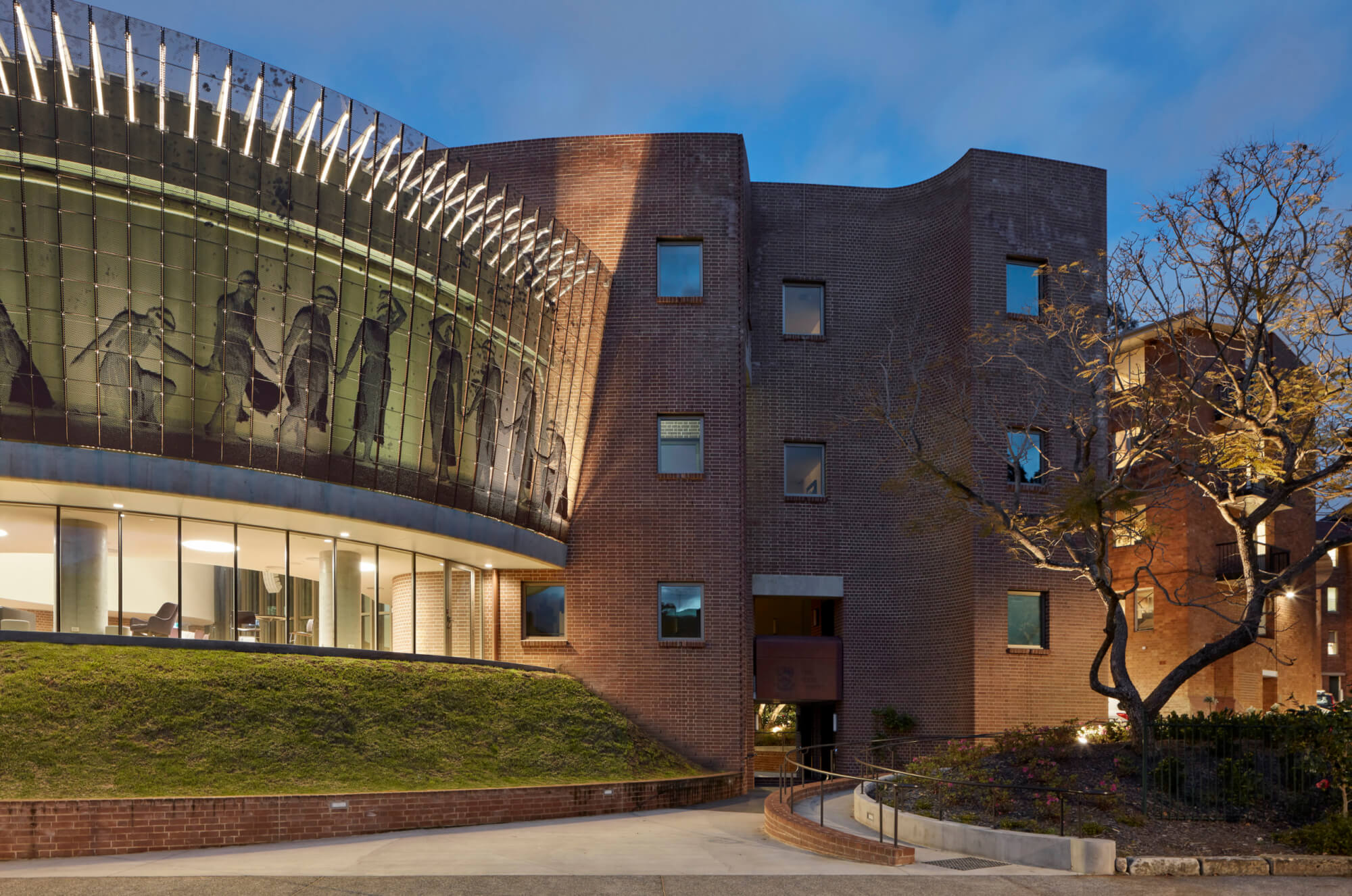 Photography by Christopher Frederick Jones and Brett Boardman