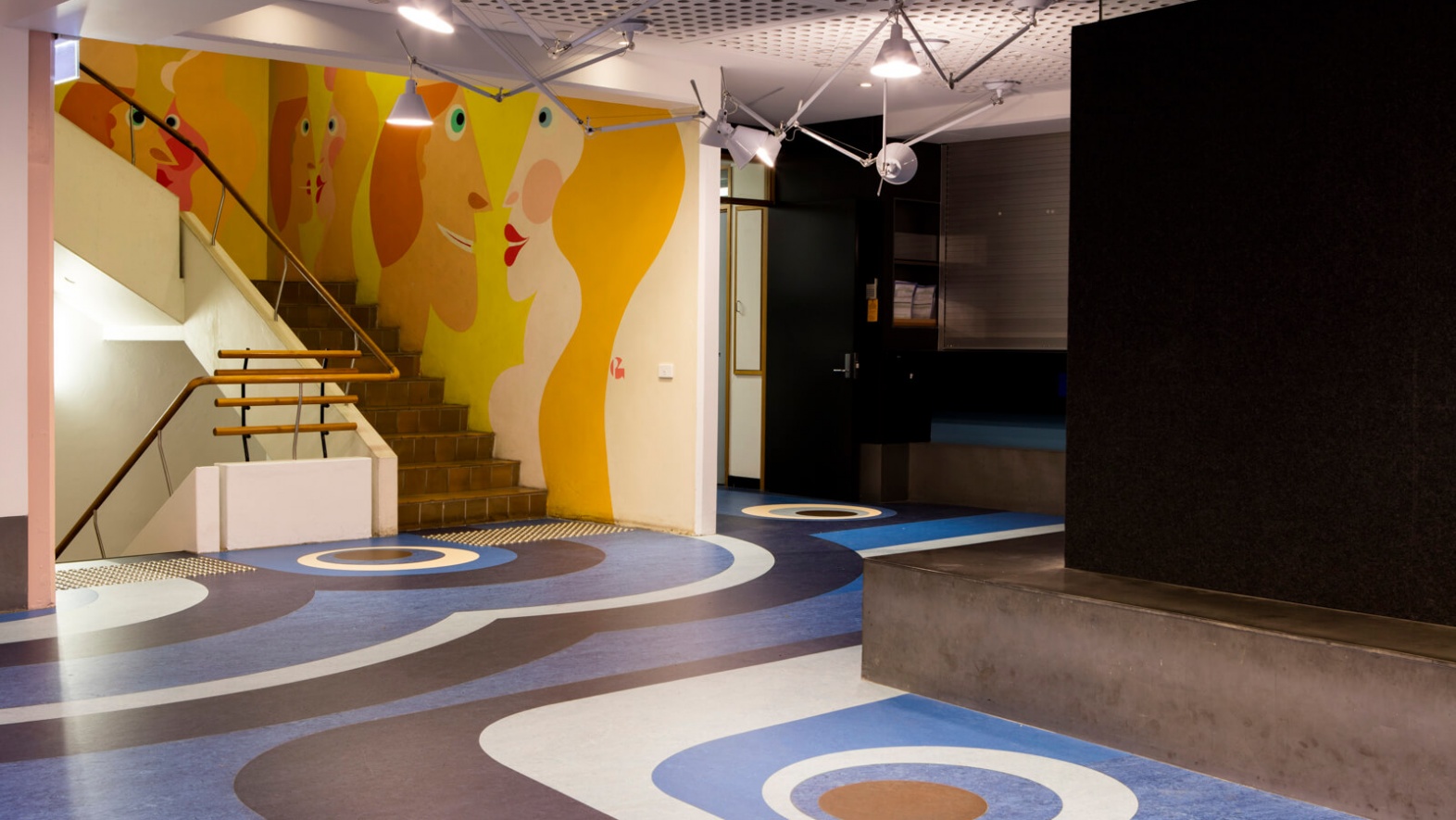 University of Queensland Architecture School
We designed stage one of the alterations and additions for the University of Queensland's (UQ) Architecture School, set within the existing Zelman Cowen building.
The design balances the brutalist building, designed in 1974 by Nutter Stevenson and Partners, with bold colours and graphics that are reminiscent of the supergraphics of the 1970s, while breathing contemporaneity and new life into the space.
The UQ Architecture School has been the training ground for many well-known and prominent Australian architects.
The works include a renovation of level two, designed to be used as a flexible studio, lecture and seminar space, as well as a making and fabrication space.
We transformed single purpose rooms with no views, into flexible and porous spaces that support the social and collaborative nature of architectural education.
Each of the two new spaces have no 'edge' – spilling out to adjoining spaces, and with views to the exterior.
The design is inspired by the UQ Architecture School's existing mural by Pancho Guedes, which tells a story of chance meetings, shared ideas and joy.
Our design picks up on these themes, breathing new life into the School for the benefit of students, staff and visitors alike.
The result provides a new identity for the School, while drawing light in and connecting the interior to its leafy surroundings. It provides the capacity for staff, students and visitors to share a communal kitchen as part of a new flexible and collaborative tutorial and exhibition space.
We have since been engaged to design a second stage of renovations to learning spaces on the building's top floor.
On the land of the Turrbal and Jagera peoples.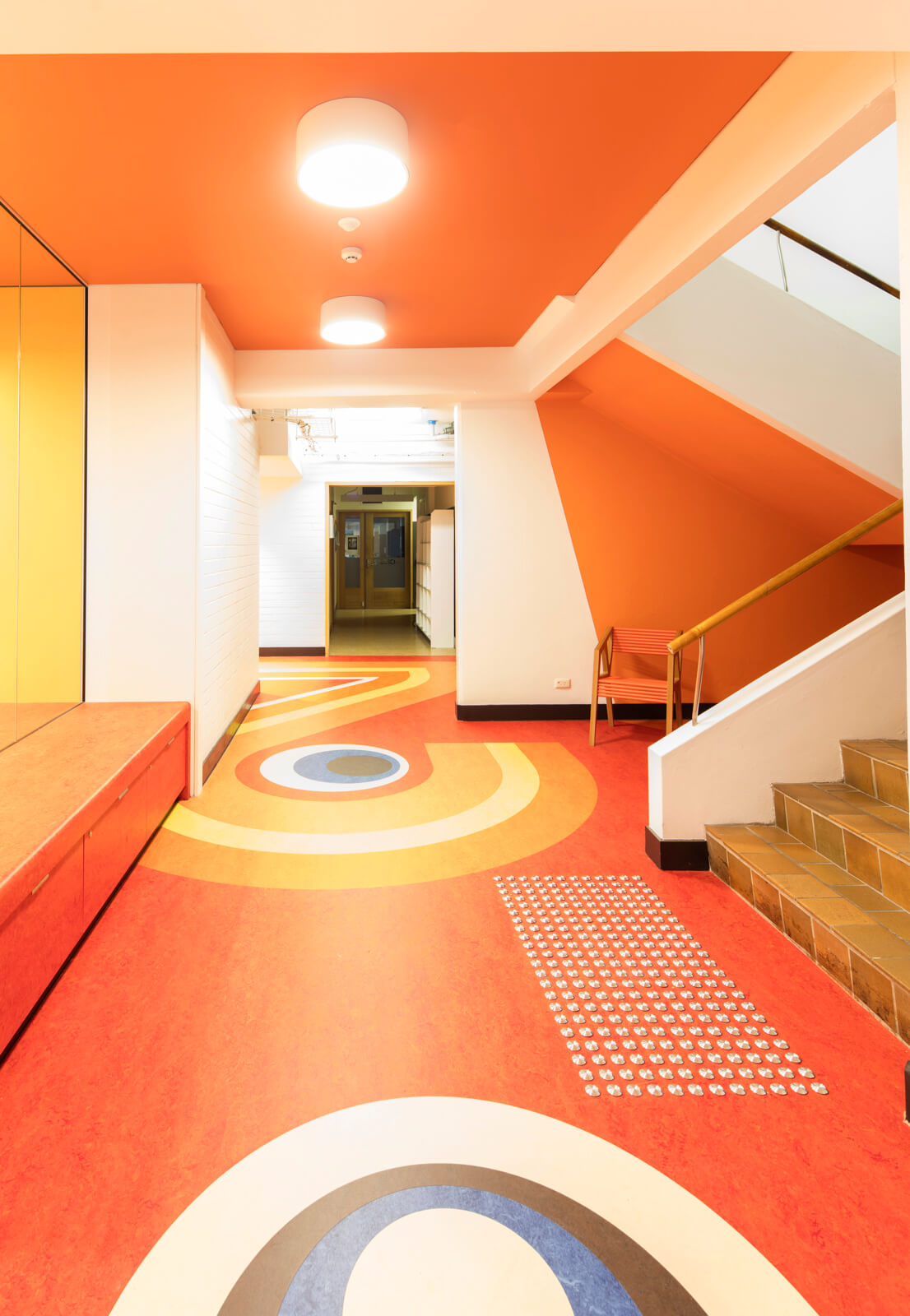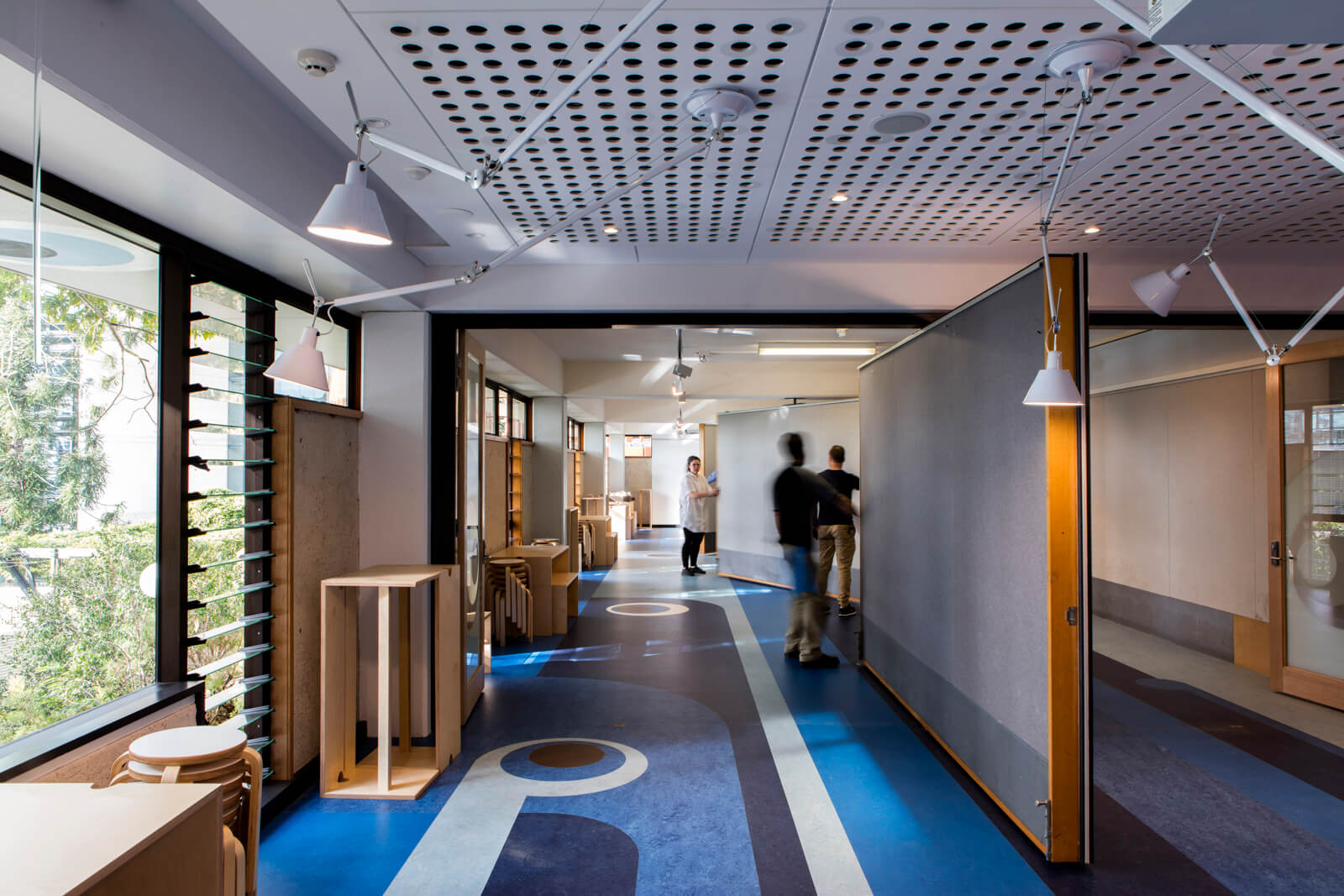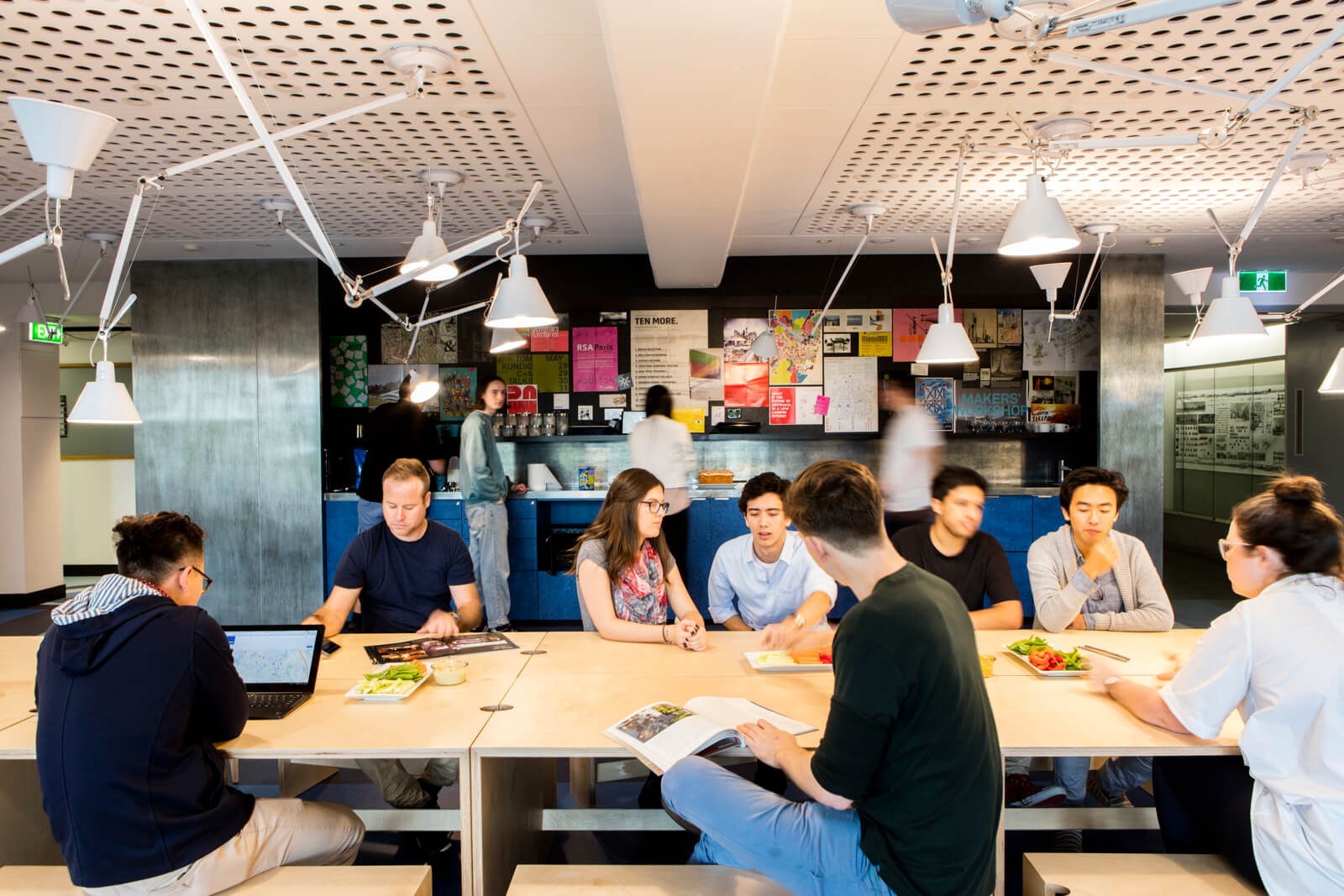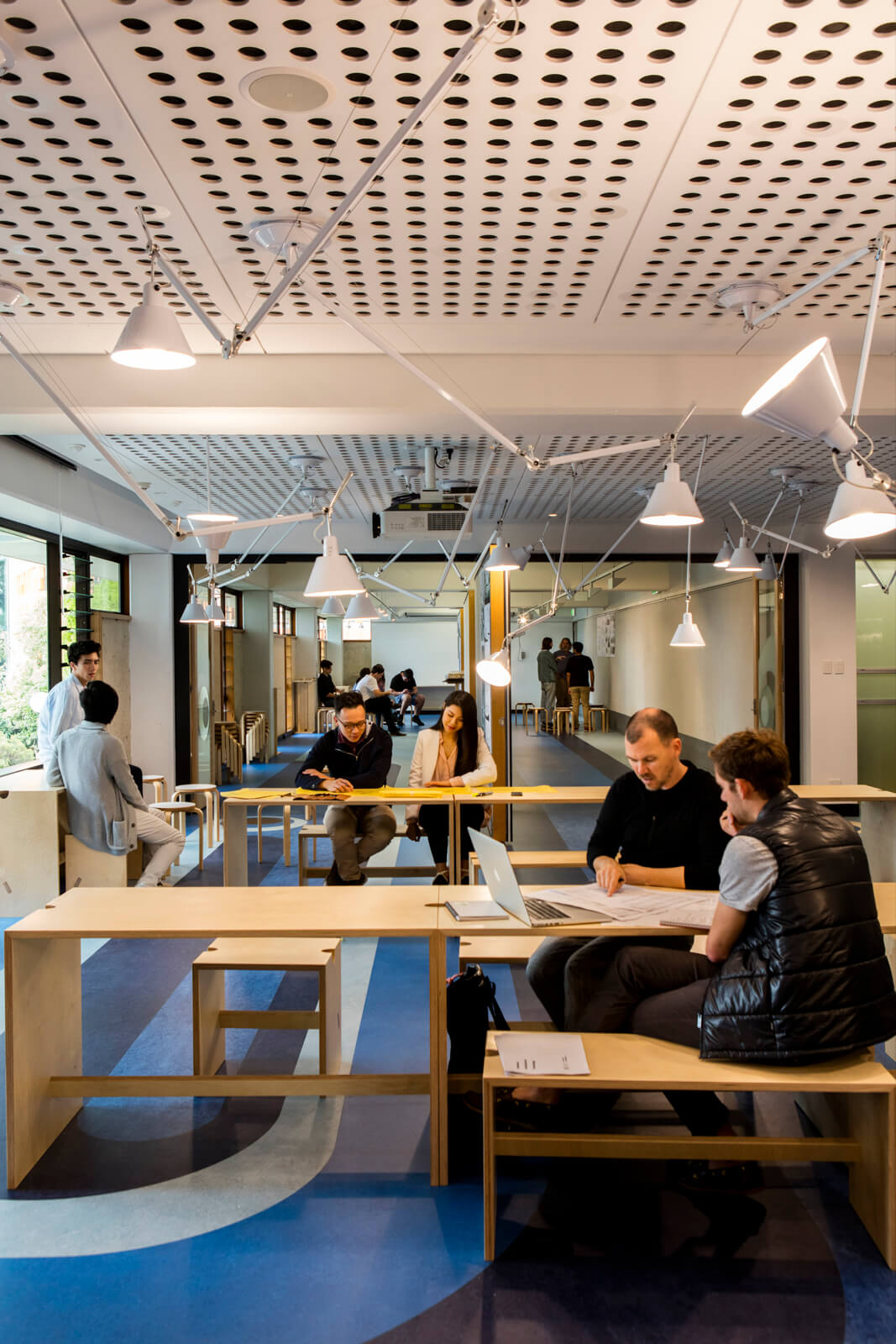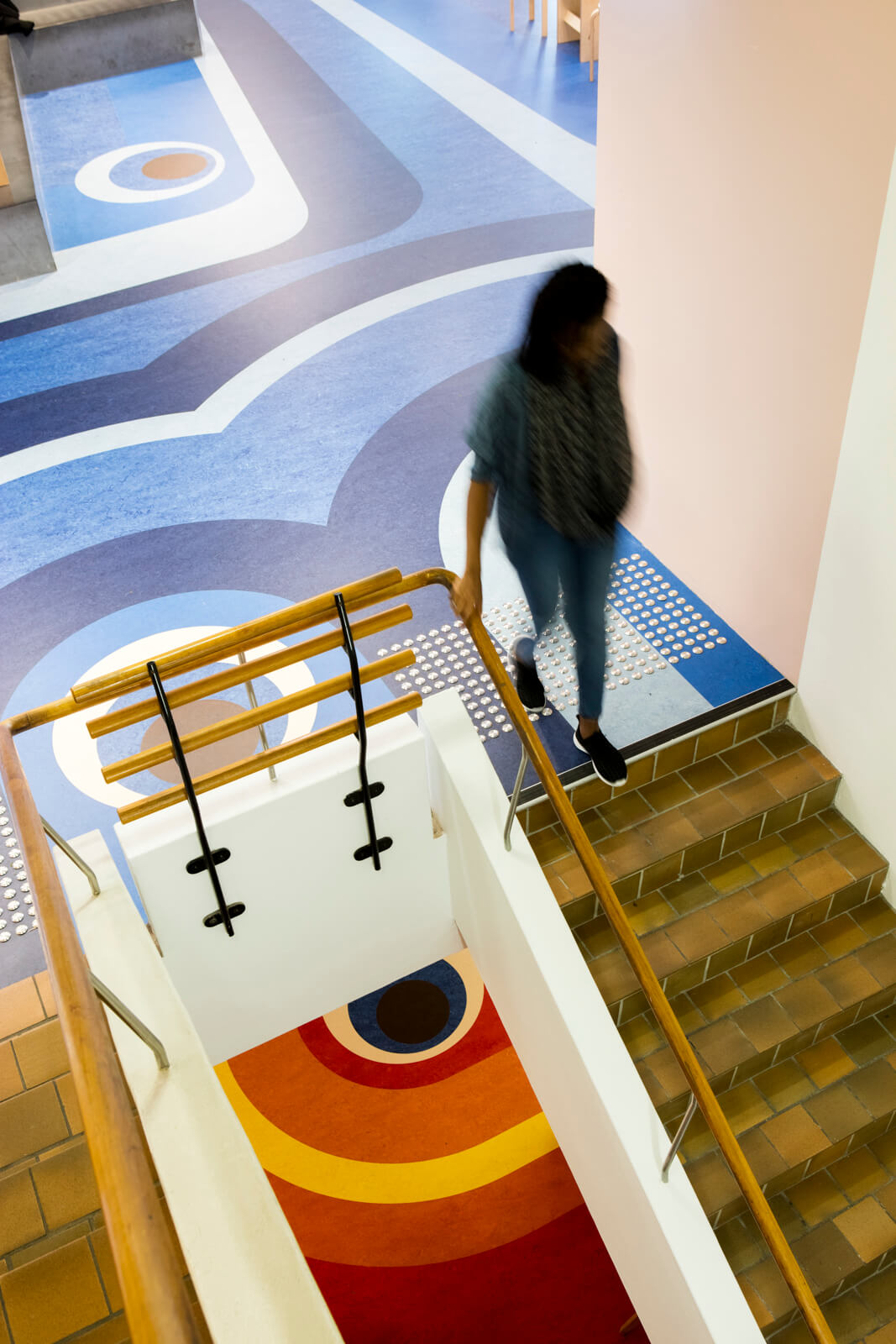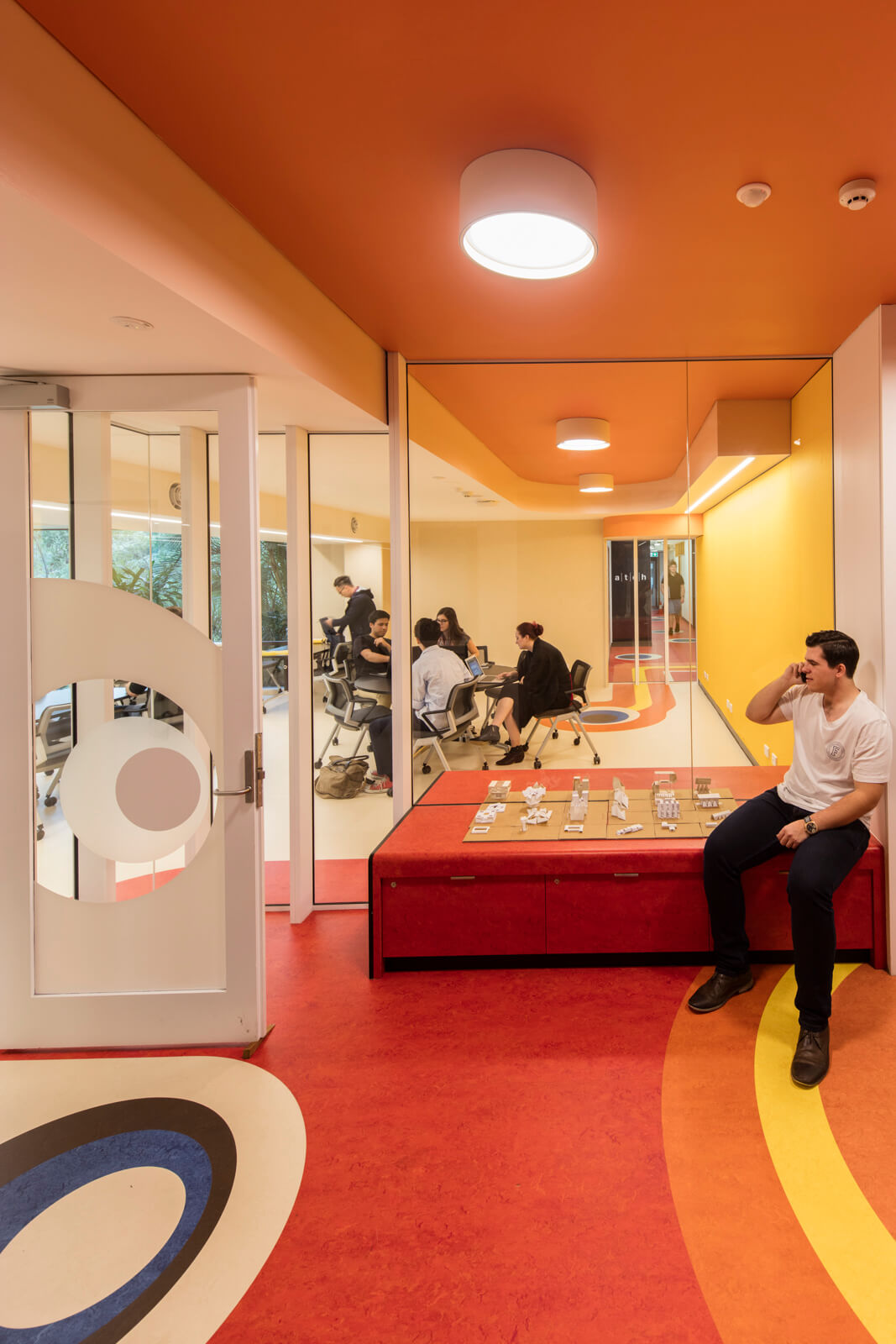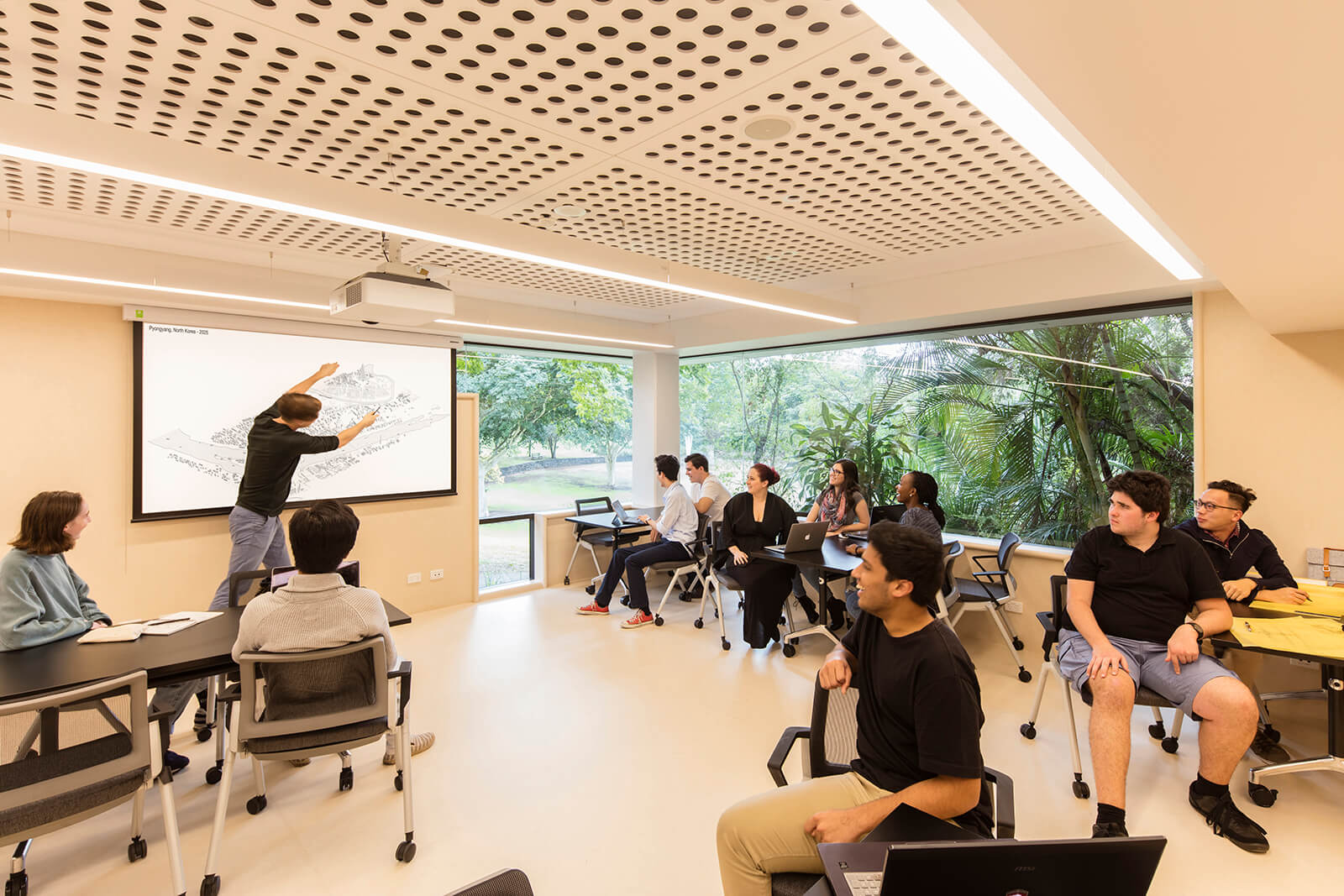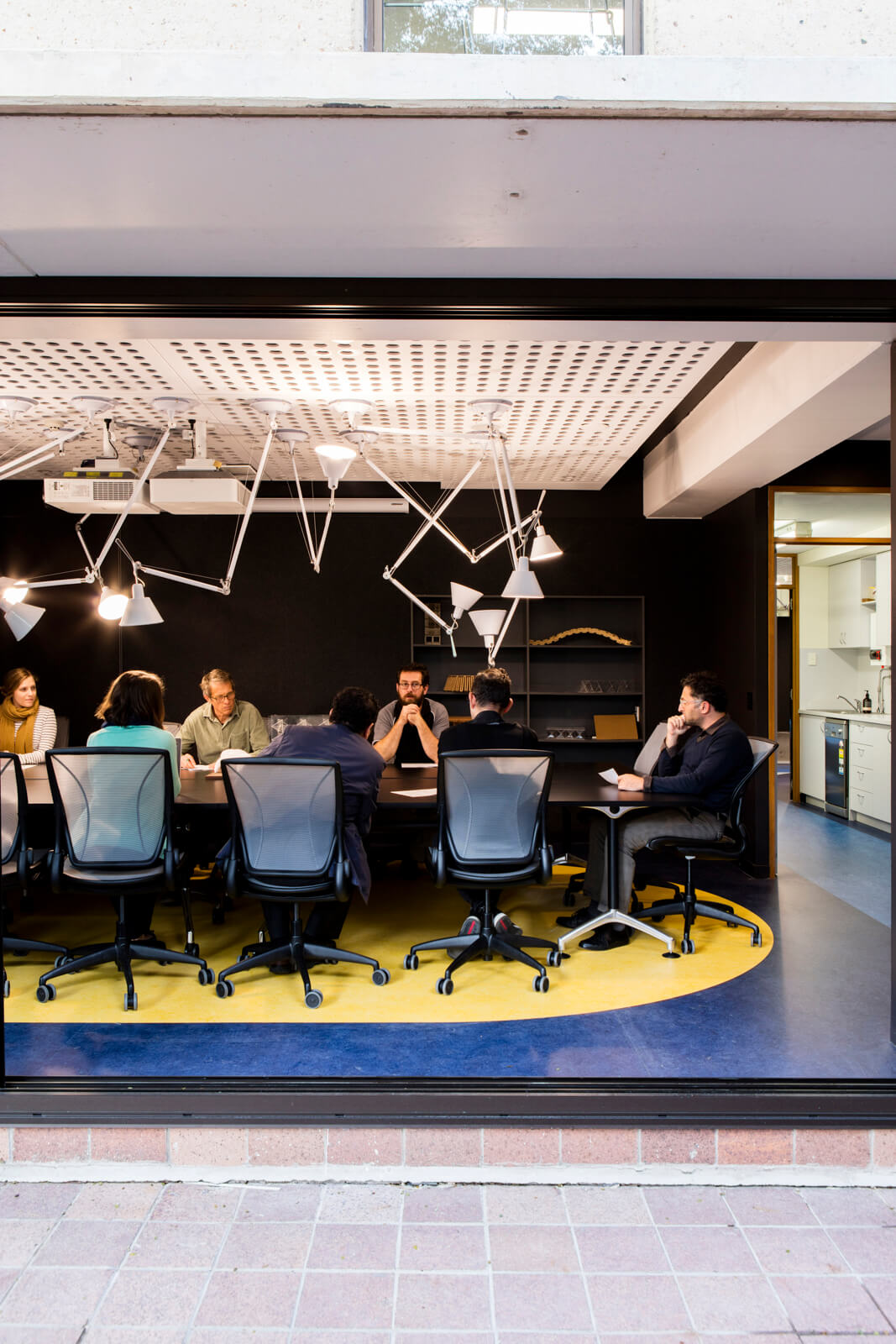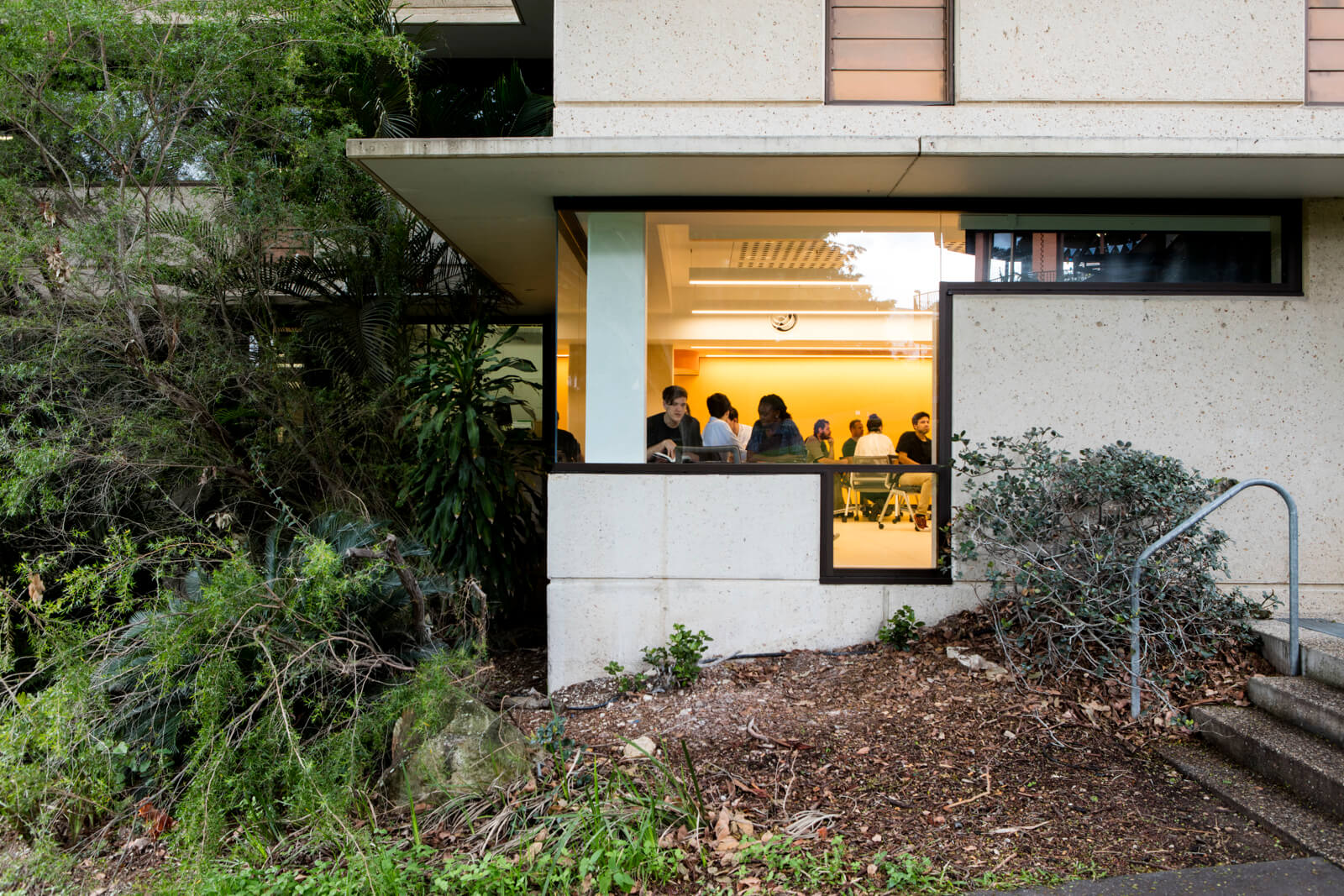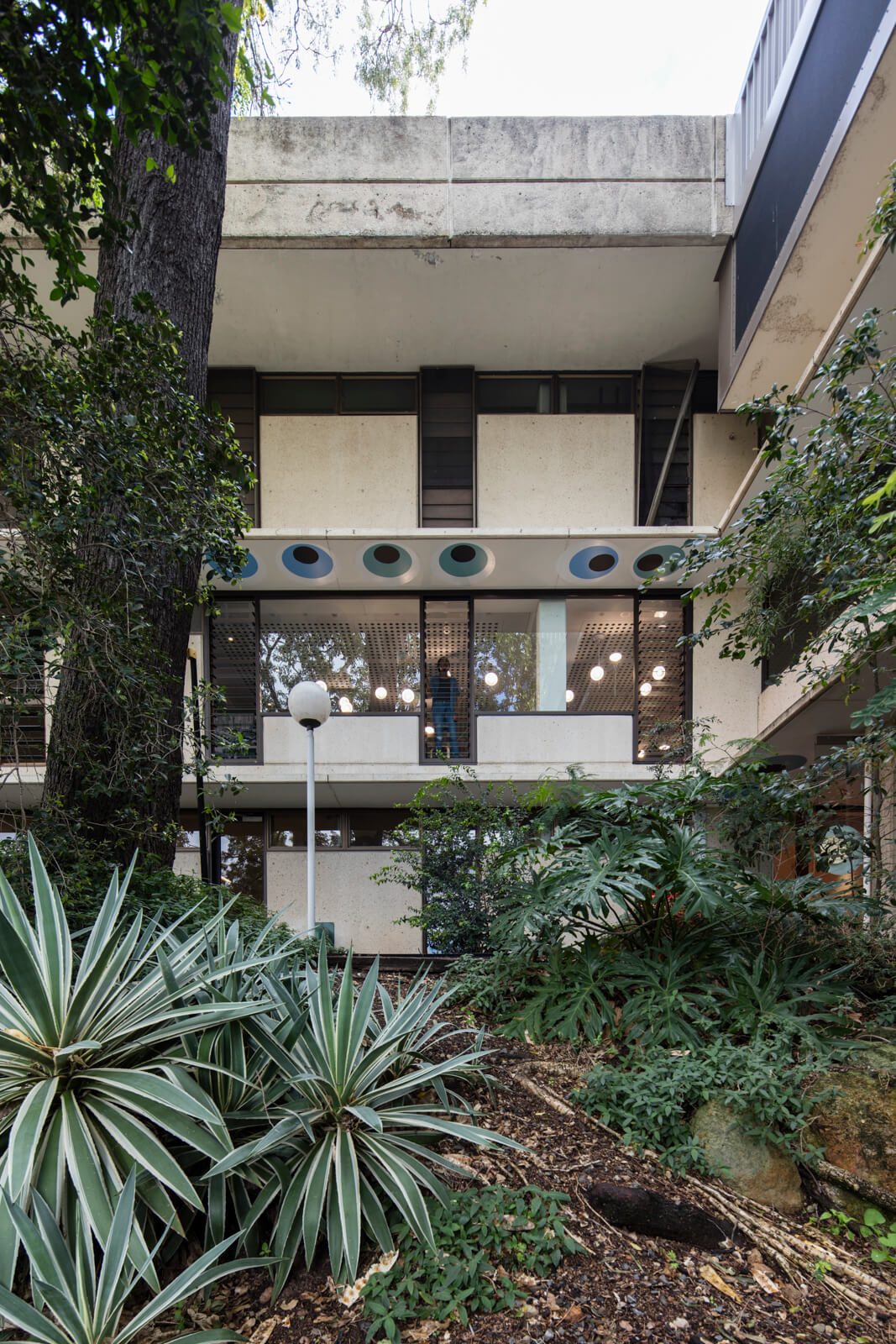 Photography by Brett Boardman