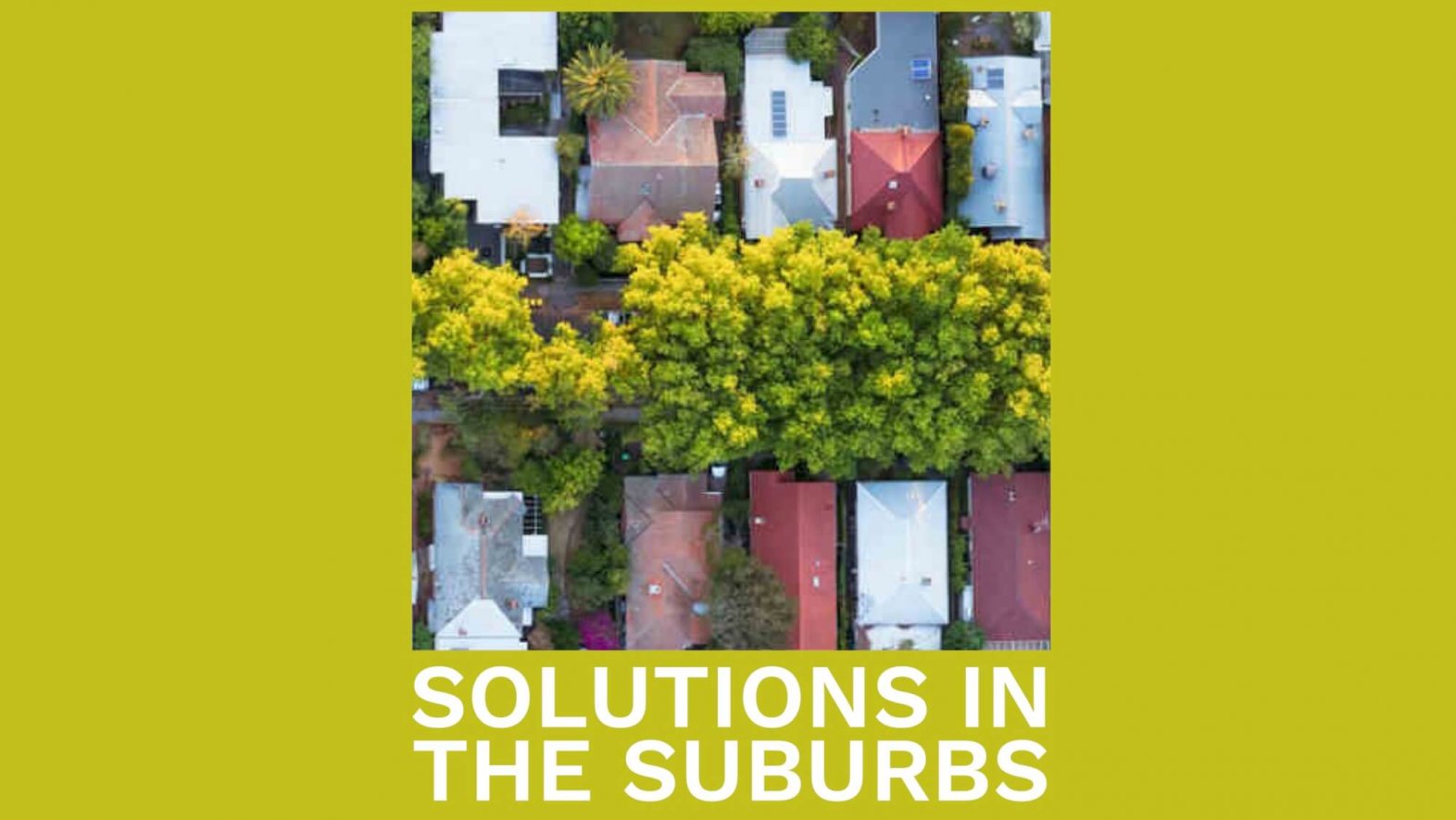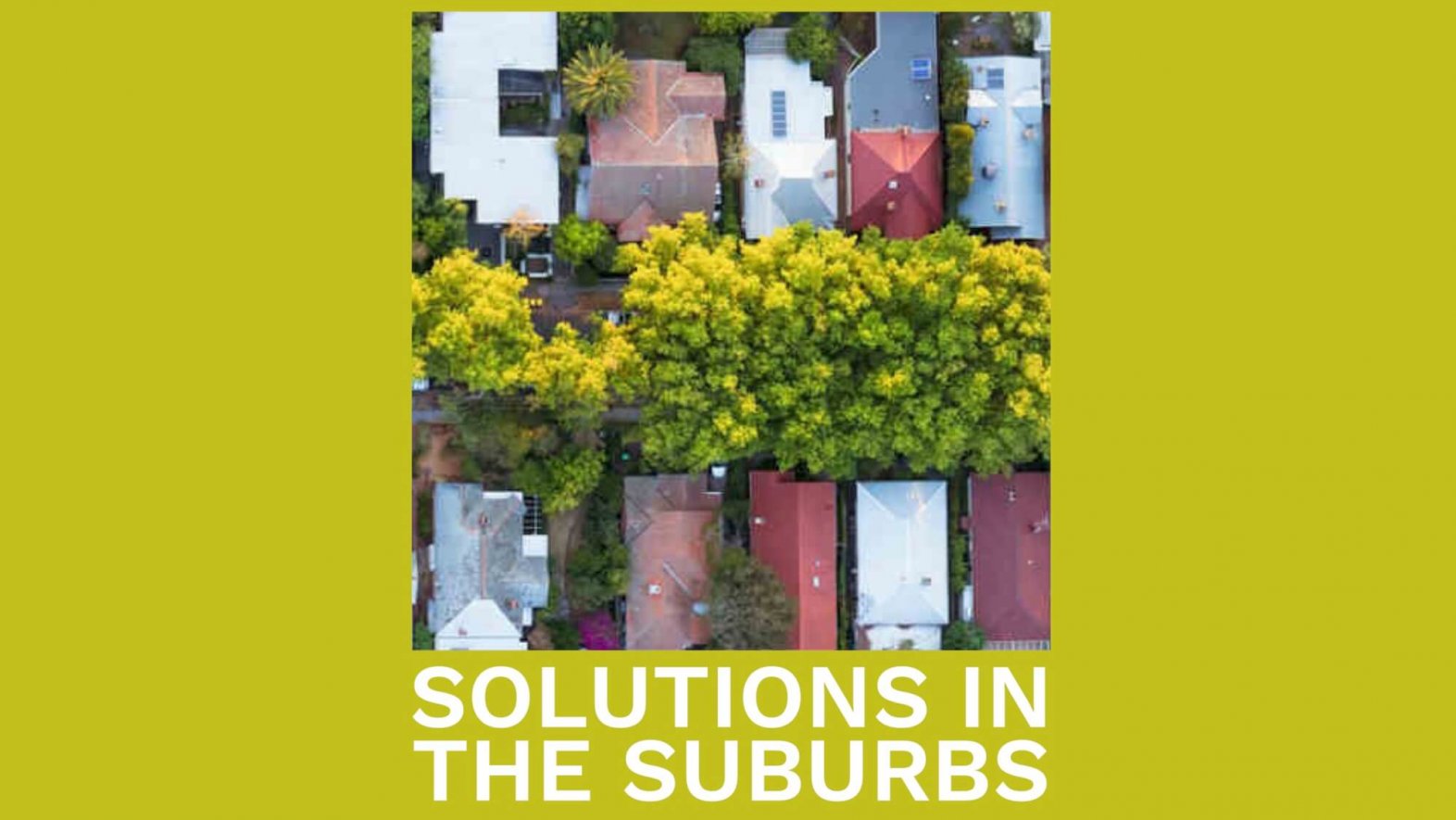 Solutions in the Suburbs
m3architecture has undertaken a study, 'Solutions in the Suburbs', to look at how suburbs can accommodate the doubling of our population in the next 40 years.
The COVID-19 crisis and the isolation that comes with it has shown us it's more important than ever to find refuge and retreat in our homes and neighbourhoods.
Brisbane's suburbs, and their connection with nature and community, can offer respite in this time of social isolation. It's now pertinent to optimise the best things about our suburbs (like their association with nature) to take us into the future and prepare us for the next wave of urgency – population growth.
Like other Australian cities, greater Brisbane's population is rapidly increasing. By 2041 Brisbane's population is predicted to increase by 55%. This will cause an inevitable increase in demand on resources and will require an increase in density. Density increases will be most noticeable in urban locations and along transport corridors, but the suburbs will also need to find ways to deal with increasing population and density.
Current policy settings for the suburbs do not equip us to manage the pressure for growth projected over the next 20 years. The structures for growth must be designed. Without design-led solutions, market pressures will drive an increase in density at the expense of amenity and character in our suburbs.
It is not sustainable for a city to only grow upwards and outwards. Cities (in particular, their suburbs) need a variety of housing options that cater to all ages, family circumstances, lifestyles and budgets. The kinds of solutions that deal with these issues also assist with issues like housing (and rental) affordability and aging in place.
Housing in the suburbs needs to be (re)considered in ways that respond to the pressures of the impending population growth, whilst retaining and enhancing what we value. We believe what is valuable in the suburbs includes:
Our backyards (and mature landscape)
The strong sense of community and the 'village' like atmosphere of our best suburbs
Suburban streets as a safe space for children and for families
The potential for the 'street' to act as a public space, a place for neighbours to meet and the setting for morning walks
Our pocket parks, open air community gathering spaces and our creeks and cycle ways Design lead solutions will protect these features.
Threats to future housing in the suburbs
If we don't plan and design to meet our future housing needs, residents and the generations that follow will be faced with; disproportionately high housing and rental costs, a lack of transport options, a lack of choice, longer travel times and a lesser connection to nature.
What's needed?
Pilot projects are needed to showcase how good design can enable better suburbs and greater densities, whilst increasing amenity. These projects can then be used for research, with subsequent learnings applied to further improve the suburbs.
A pilot project, undertaken in collaboration with a development or research partner, would look at ways to:
Inhabit existing properties more efficiently whilst retaining our green spaces
Protect backyards and established trees
Promote sustainability by utilising existing infrastructure and housing
Increase the variety of housing models
Activate and inhabit our streets as valued public spaces
Allow homeowners to improve on and realise increased property values for themselves
The impending need for new forms of housing is too great to be solved by just one approach. A multitude of approaches that address a set of agreed principles and align policy settings is needed for us, as a community, to meet these challenges and at the same time retain what we love about our cities.
Simply stating what will no longer be approved does not address the serious issues we face. Providing solutions, based on good urban design principles and proven out by successful pilot projects, is the next urgent step in the process to finding solutions which have the capacity to improve our cities. Continuing to do what we are currently doing is not enough.
VIEW SOLUTIONS IN THE SUBURBS HERE
On the land of the Turrbal and Jagera peoples.