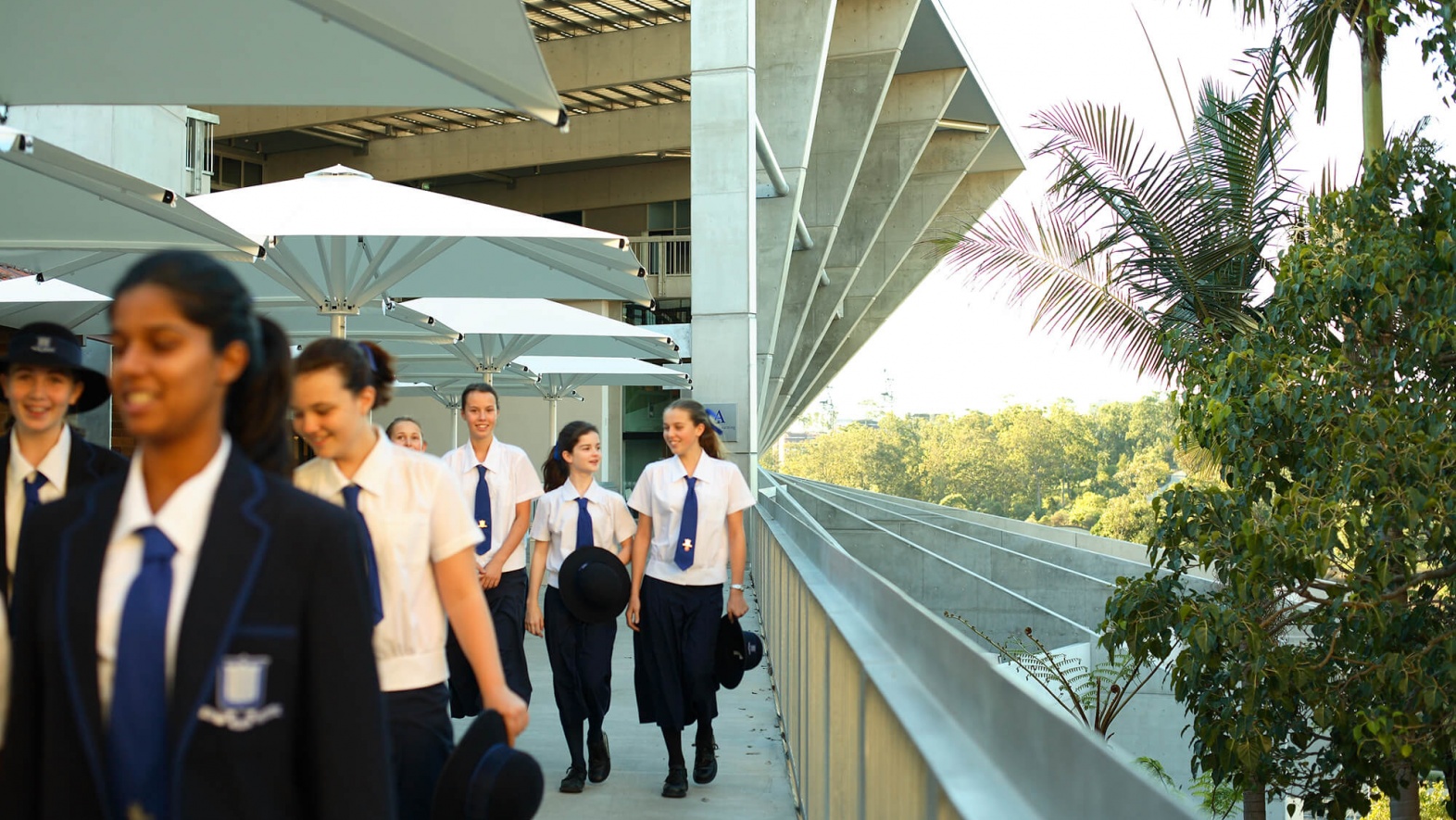 Brisbane Girls Grammar School Creative Learning Centre
Conceptually, this new eight-storey building is an open-ended exploration of the notion of 'making connections,' in response to aspirations held for the building.
This project for Brisbane Girls Grammar School (BGGS) brings together the Art, Music, Drama and Technology facilities of this prominent inner city school, into a single Creative Learning Centre (CLC). The centre also accommodates significant new social spaces, performance and exhibition rooms, and kitchen / refectory.
The idea of making connections can be understood at many levels of the brief and design, with new connections being made:
within the building between disciplines
between the new CLC and the rest of the school
between BGGS and the adjoining Brisbane Grammar School
between the school and the city
The western wing is a horizontally layered, user appropriated series of simple, flexible spaces, accommodating a great variety of functions. Conversely, the eastern edge is a six-storey network of balconies, bridges, staircases and voids. It facilitates frenetic circulation, socialisation and informal learning. Together the two halves work in unison, offering a variety of spatial experiences and facilitating various learning opportunities and social interactions.
The west façade makes connections to people in motion. The sunscreen is overlaid on a wall painted in black and white stripes. When viewed from the west, the screen and the wall optically merge and form an interference pattern — a rhythmic pulse of curvilinear geometries.
The east side of the building connects back into the school and to its landscaped heart. The K-shaped columns draw into a knuckle correlated with the eye level of an average height year 12 girl.
The idea of making connections is realised in the daily use of the building. It occurs socially and pedagogically, and manifests in a great variety of events. The spatial interest of the east edge has been home to performances, open days, Christmas events complete with snow machines, house parties and whole of school war cries.
Its spatial qualities and finishes allow it to be defined and redefined by its successive occupants, enabling others to make connections of their own.
On the land of the Turrbal and Jagera peoples.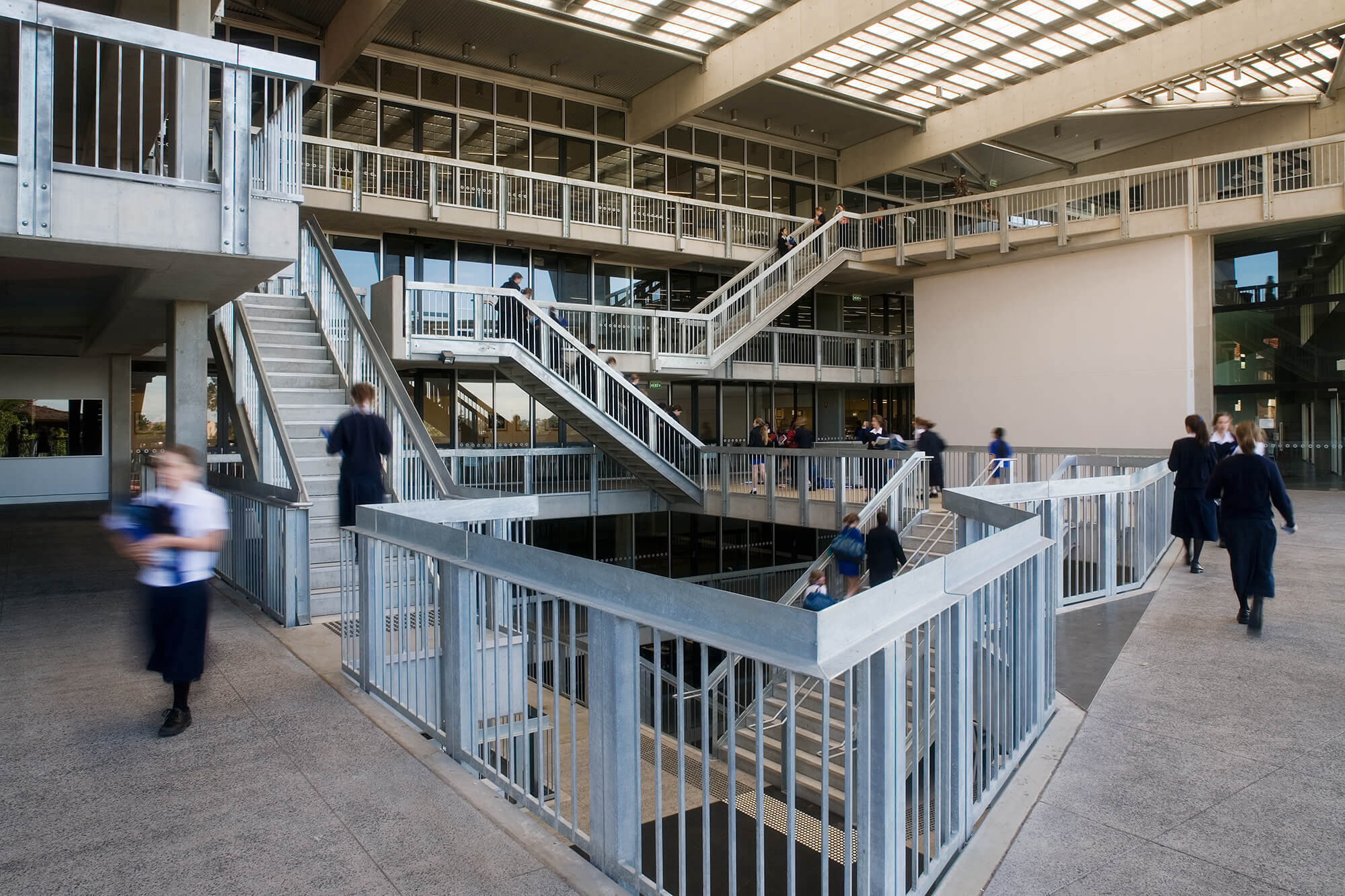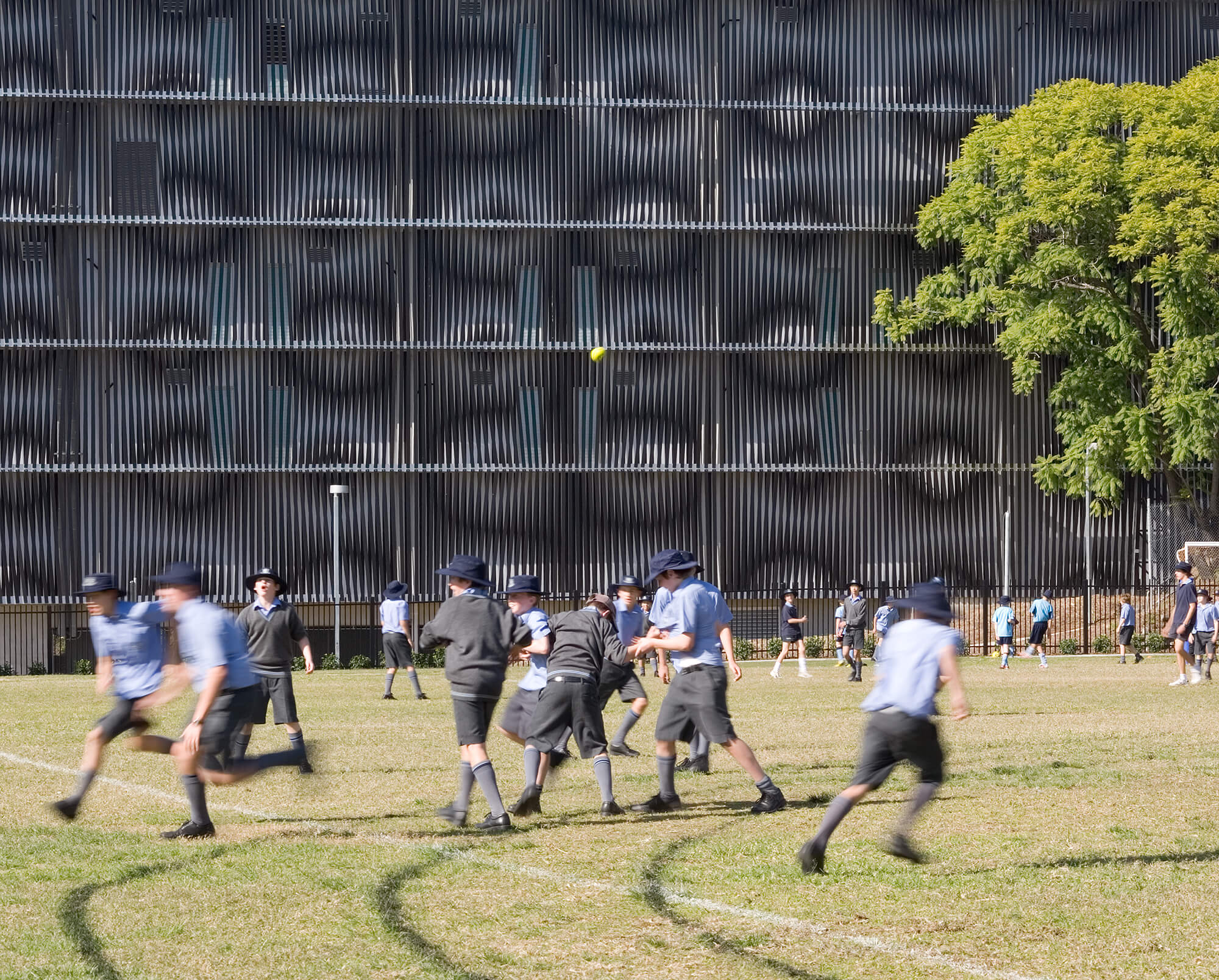 "In my experience it is rare to find an architectural practice that can pair extremely creative design concepts with effective and pragmatic design solutions.

Even rarer is one that then has the capability to provide the level of comprehensive and coordinated Detail Documentation that we have come to expect from m3."
Michael Cilento, Project Manager Lend Lease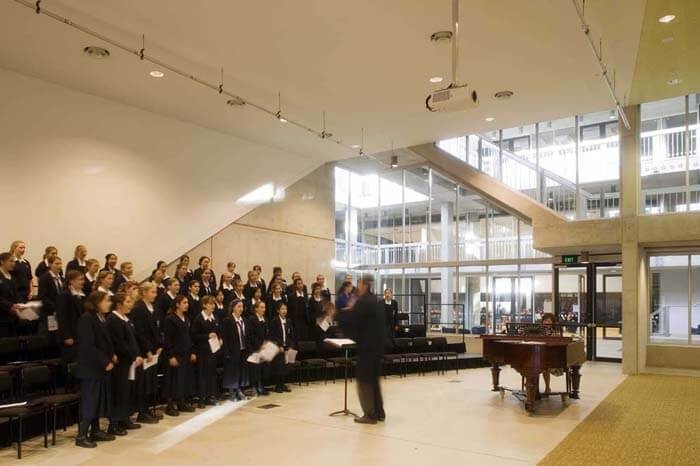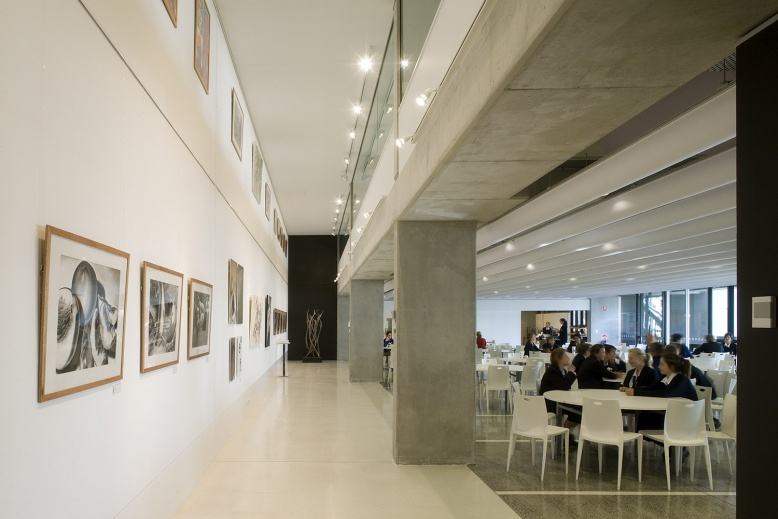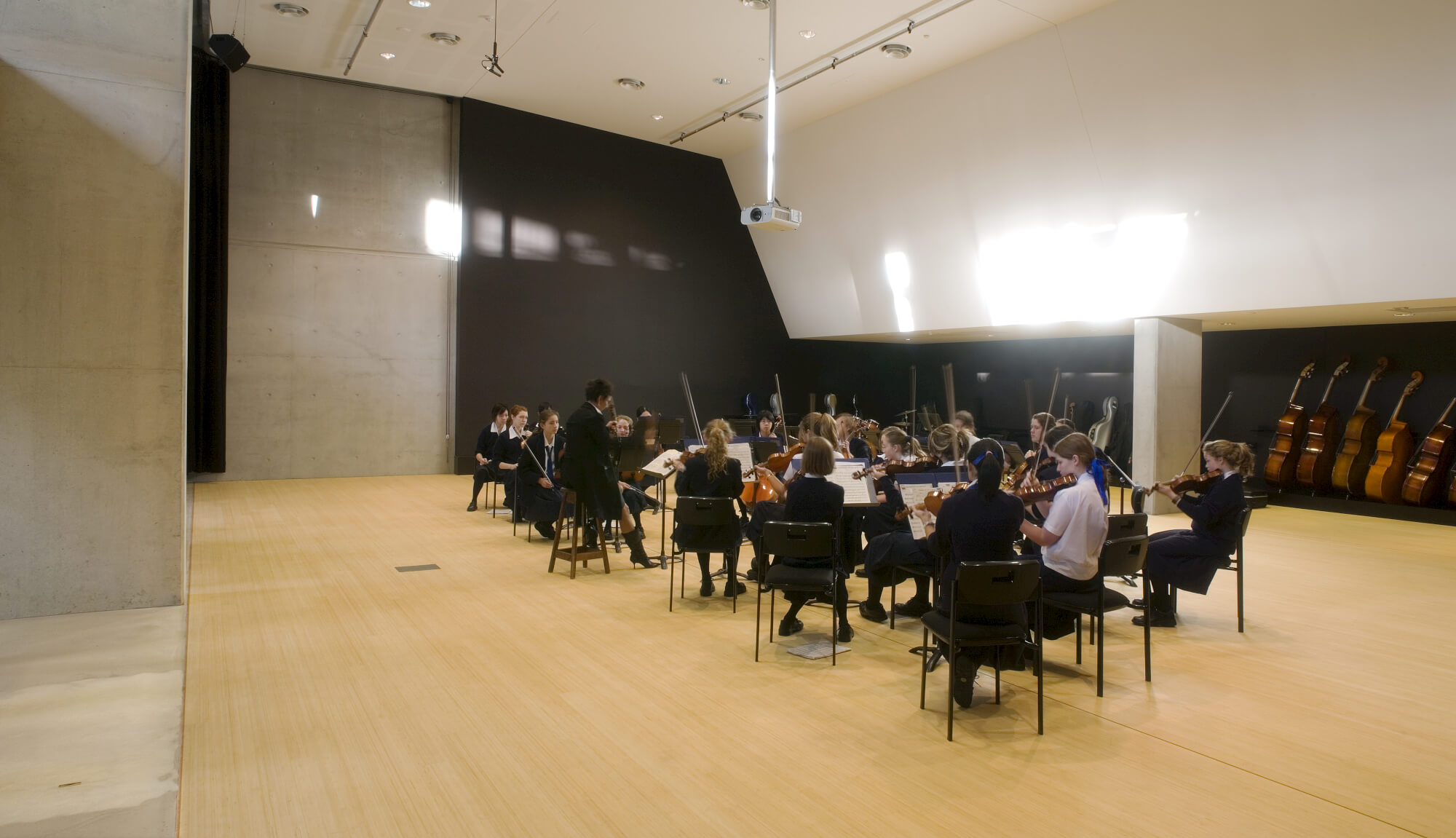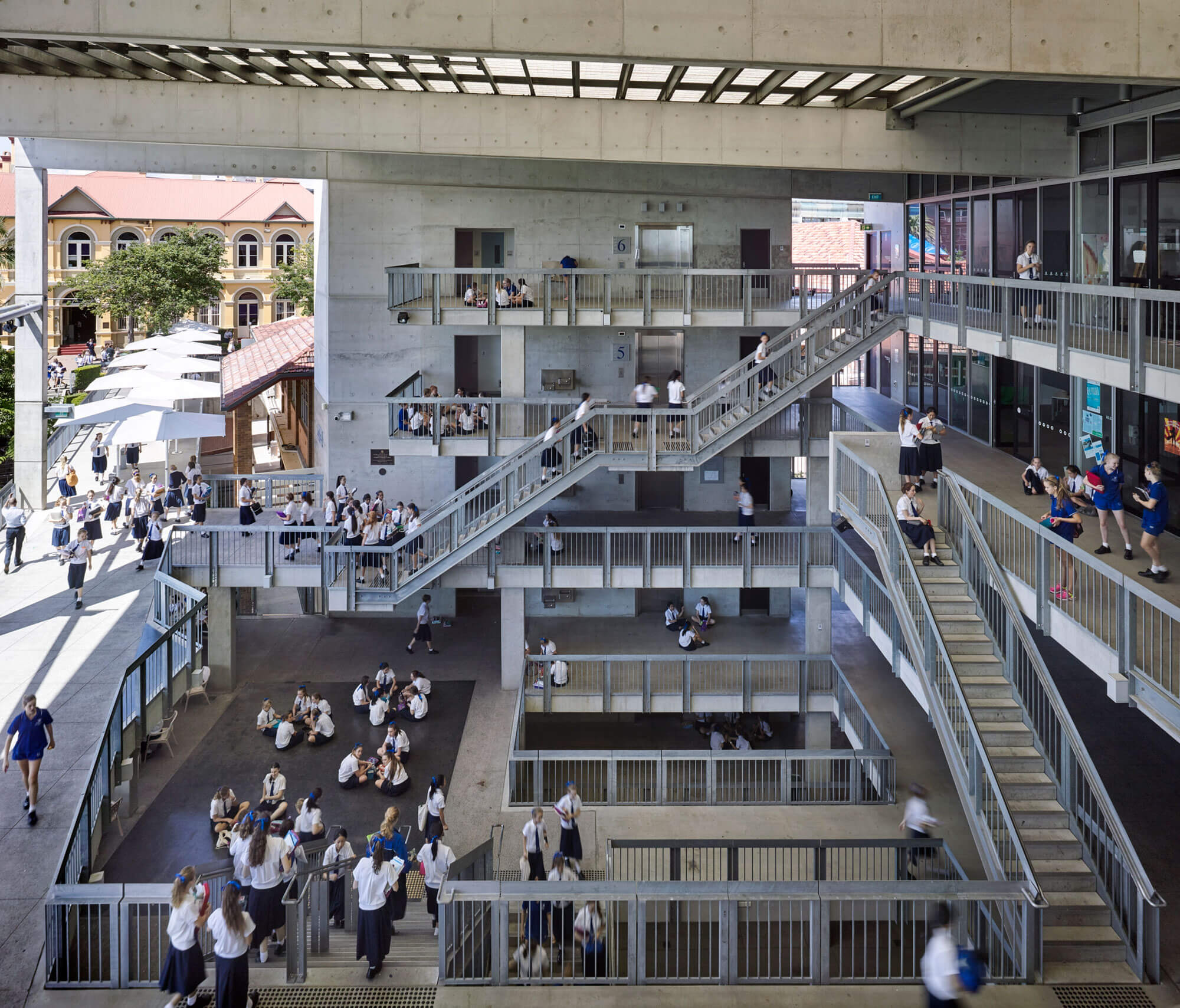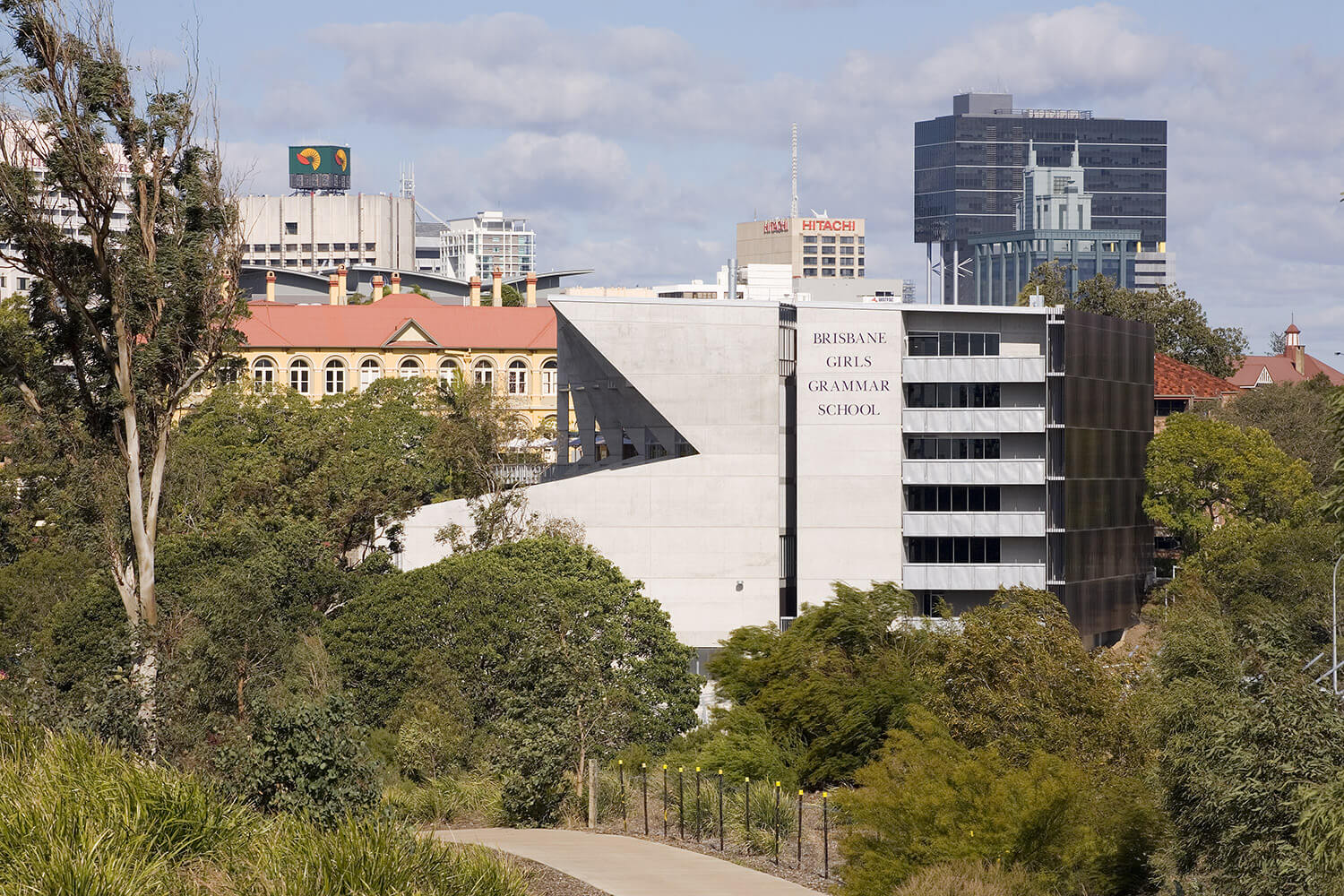 "The firm listens, works through issues thoughtfully and considerately… I am constantly amazed and inspired by m3architecture's creative flair – often delivering cost effective, clever solutions"
Amanda Bell Principal Brisbane Girls Grammar School 2008
Photography by Jon Linkins