Australian Stockman's Hall of Fame refurbishment
Longreach, Queensland
The Australian Stockman's Hall of Fame and Outback Heritage Centre has received a new entry designed by m3architecture and Brian Hooper Architect, as part of a series of upgrades to the iconic building.
Before it was officially opened by the Queen in 1988, Australia's first "Hall of Fame" was affectionately described by late journalist John Lahey as the 'Opera House of the Outback'.
The main structure was completed initially, with the fitout and exhibitions following incrementally. Due to a series of disjointed works over the past 30+ years, the functionality of the building gradually diminished operational efficiencies and the visitor experience.
The new entry to the Australian Stockman's Hall of Fame is a light filled, open series of colourful spaces designed to engage and excite visitors.
The design intentionally provides visitors welcome relief from the experience of truck stops, motels and the long hot drive through Western Queensland.
The Cinema hallway makes reference to the language and colours of the Sydney Opera House interiors (a cheeky nod to John Lahey's comments). Meanwhile, the Cinema itself – complete with floating 'saddle' chairs in a blackout space – creates an immersive experience for visitors.
Outdoors, m3architecture and Brian Hooper have removed the original barrier between visitors and the Billabong to create an oasis amongst the harsh outback landscape.
In a remote location where well-designed interiors and the overt use of colour are rare, the Australian Stockman's Hall of Fame's new upgrade is an unexpected, joy filled, tourist destination.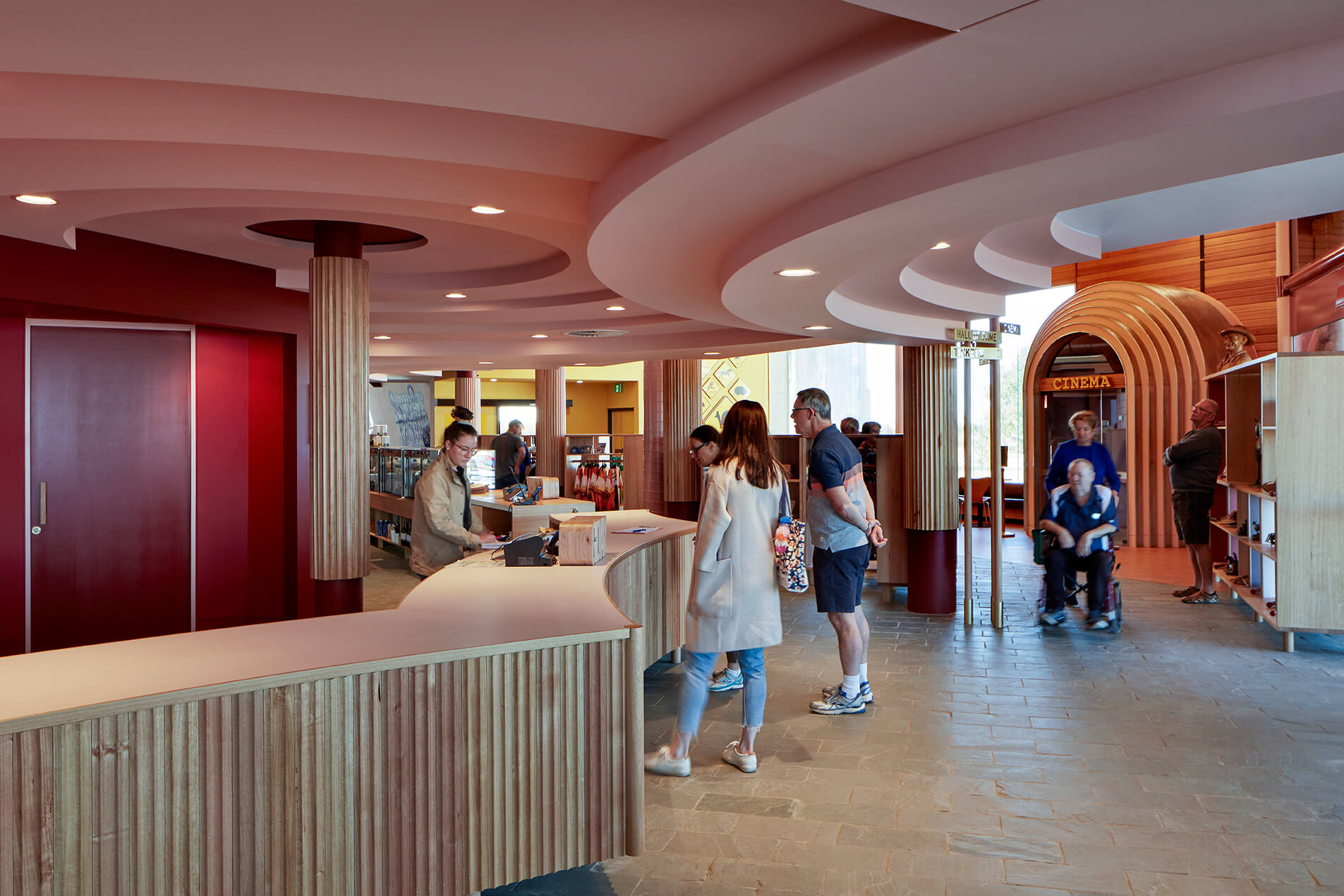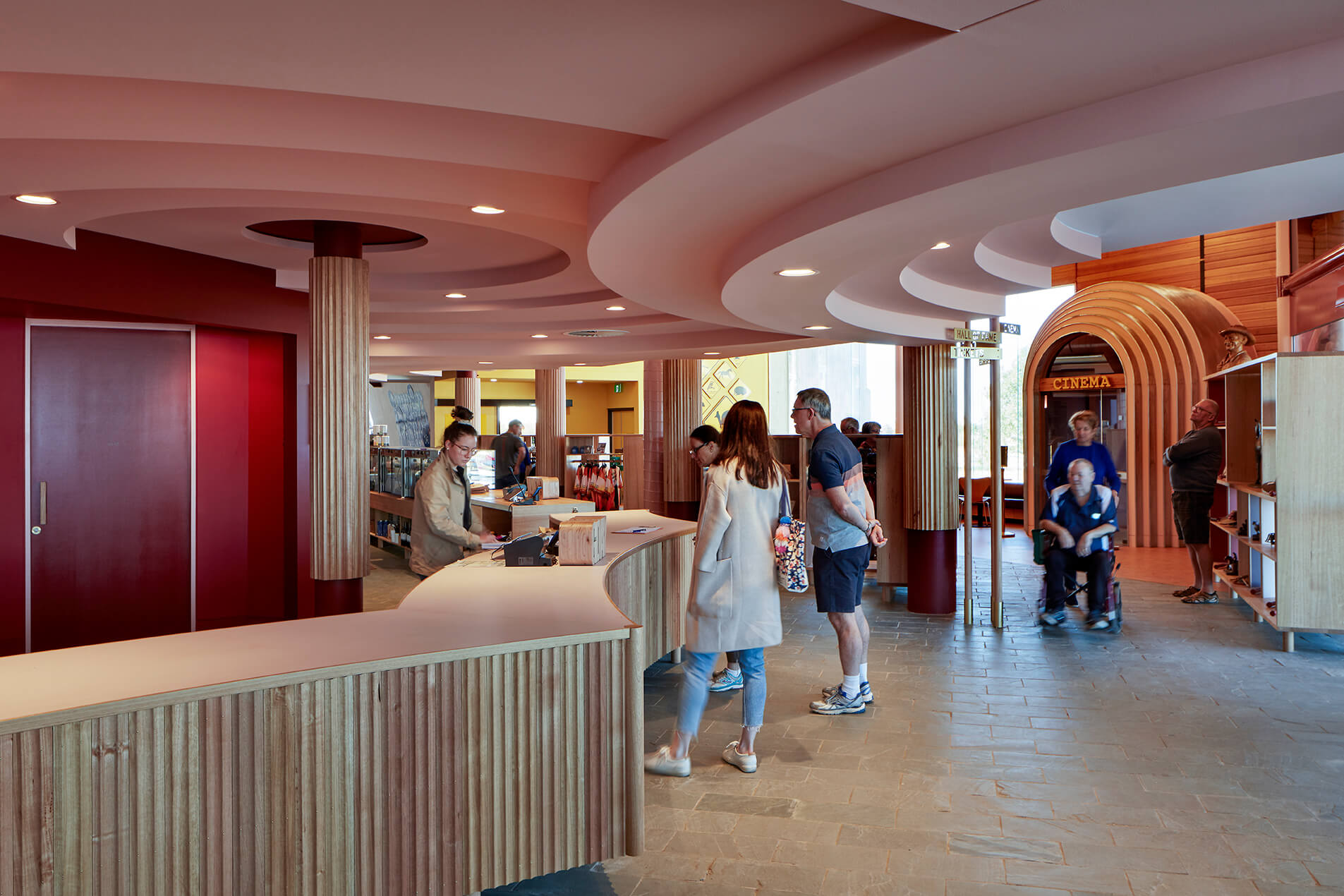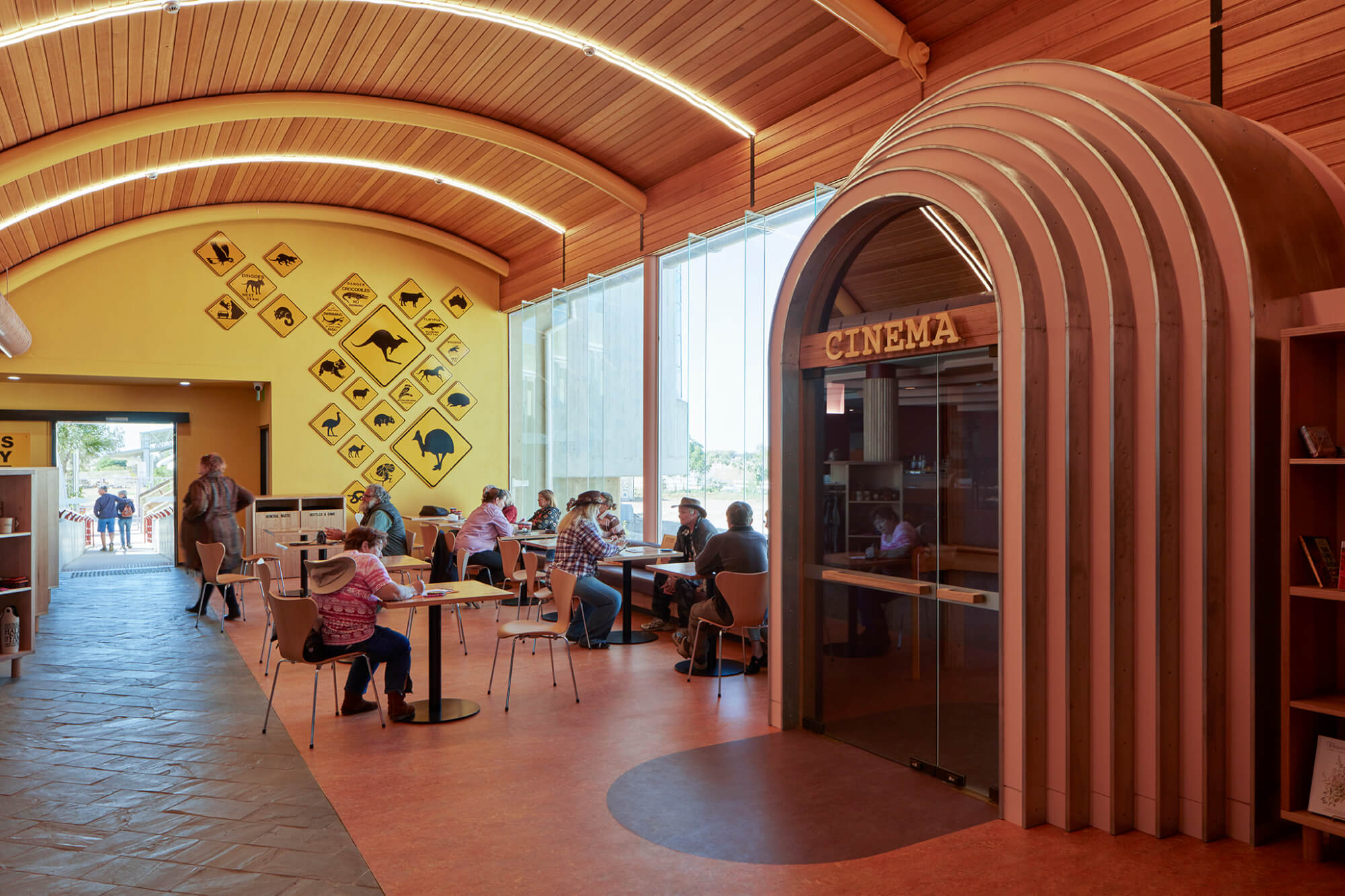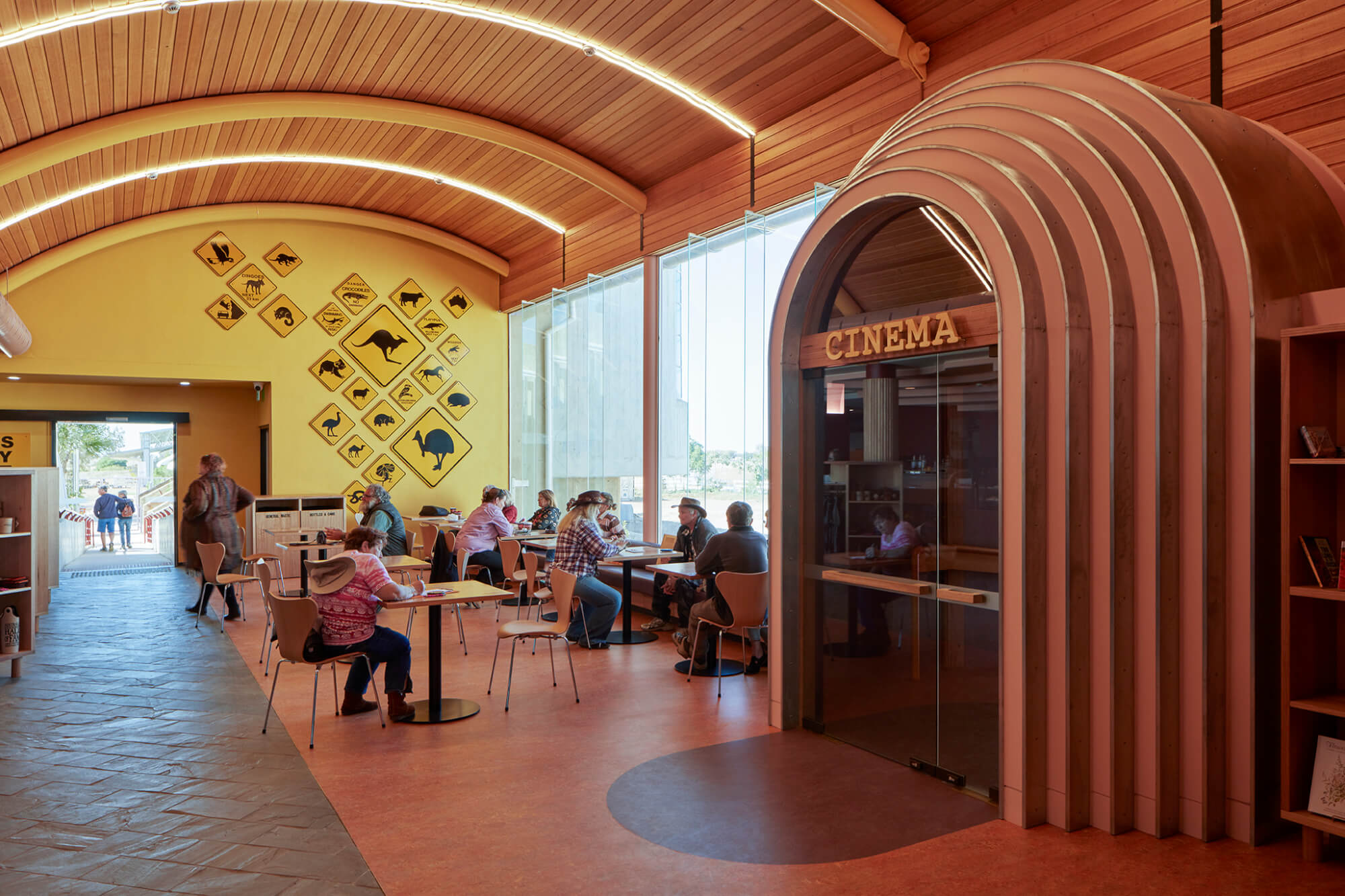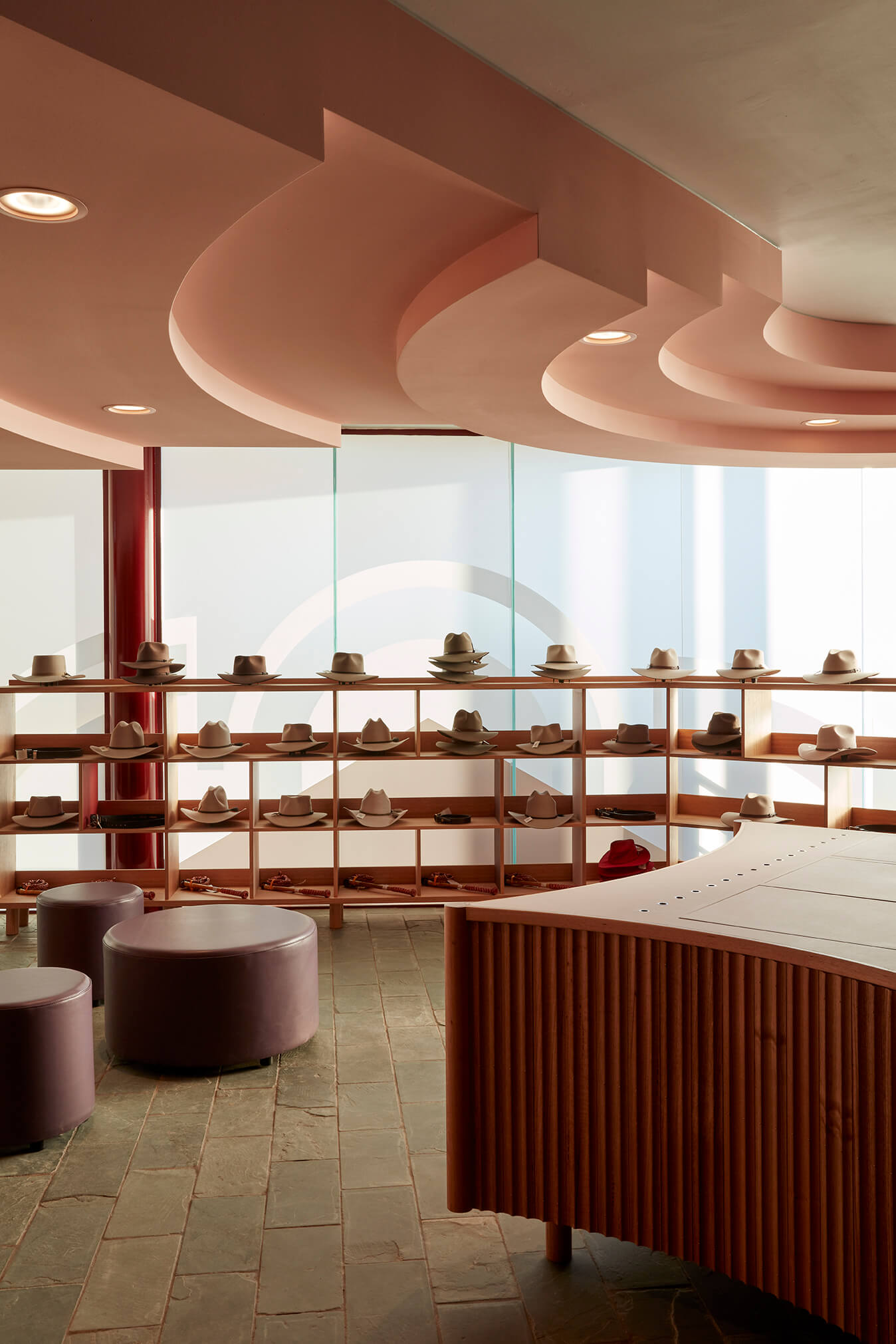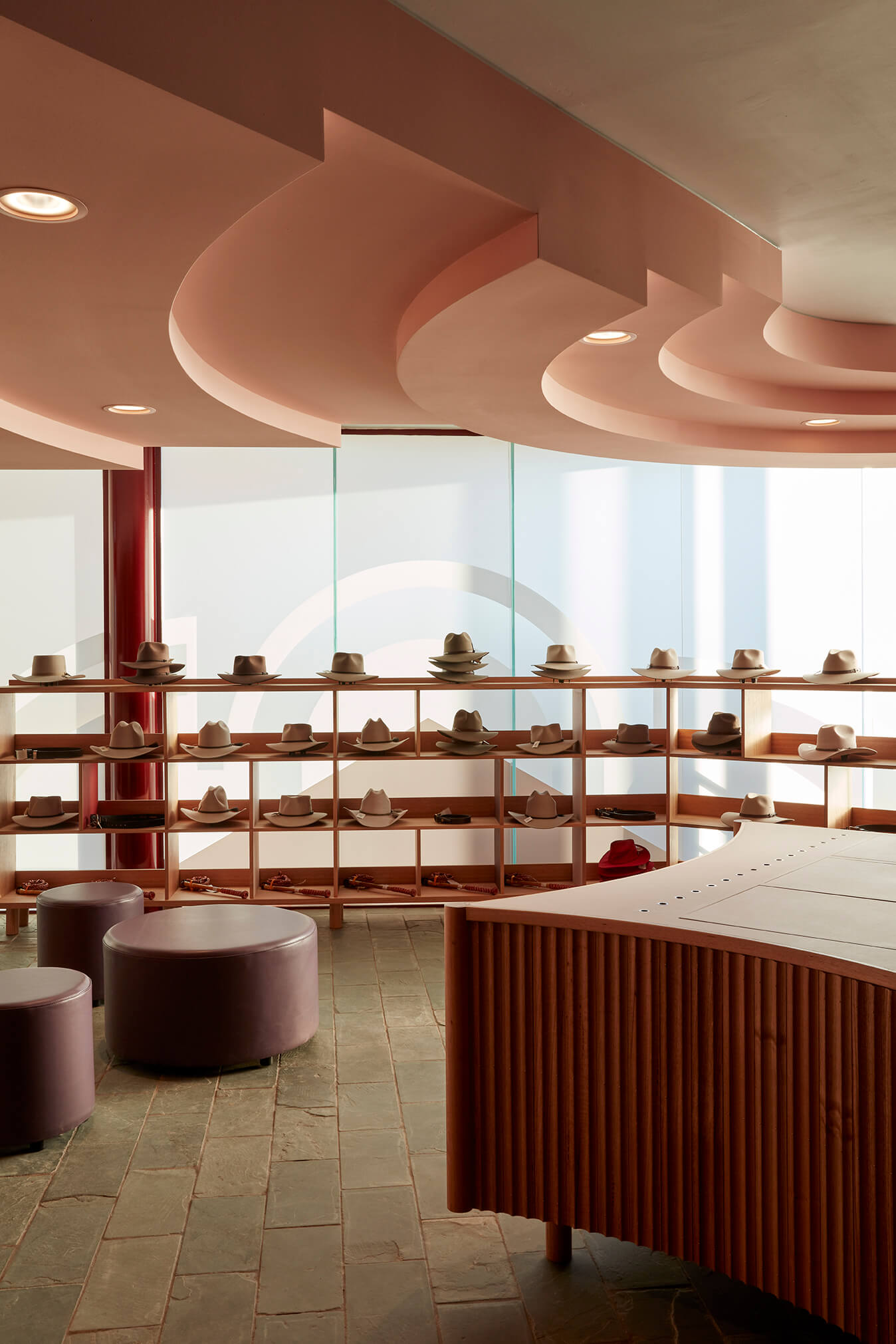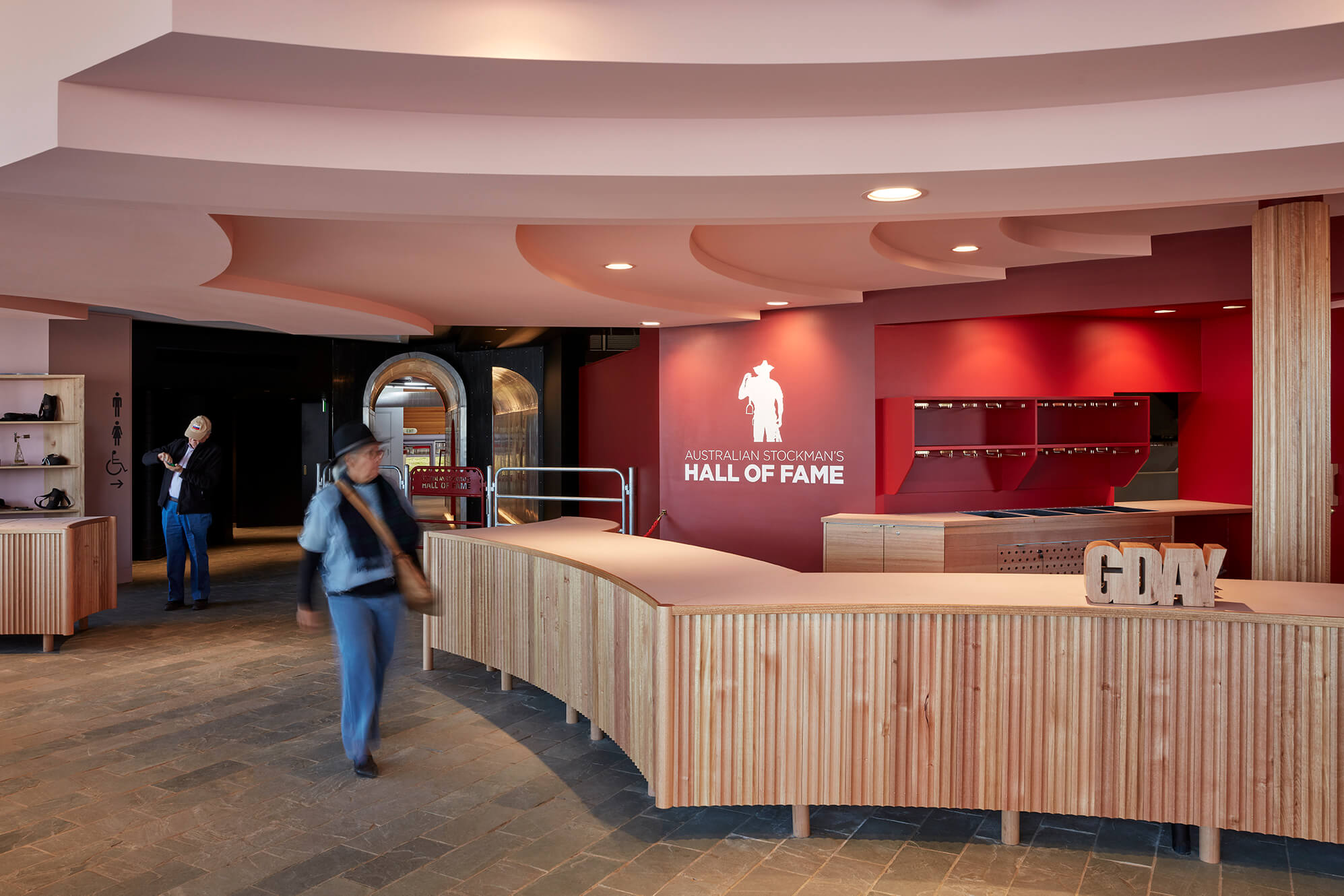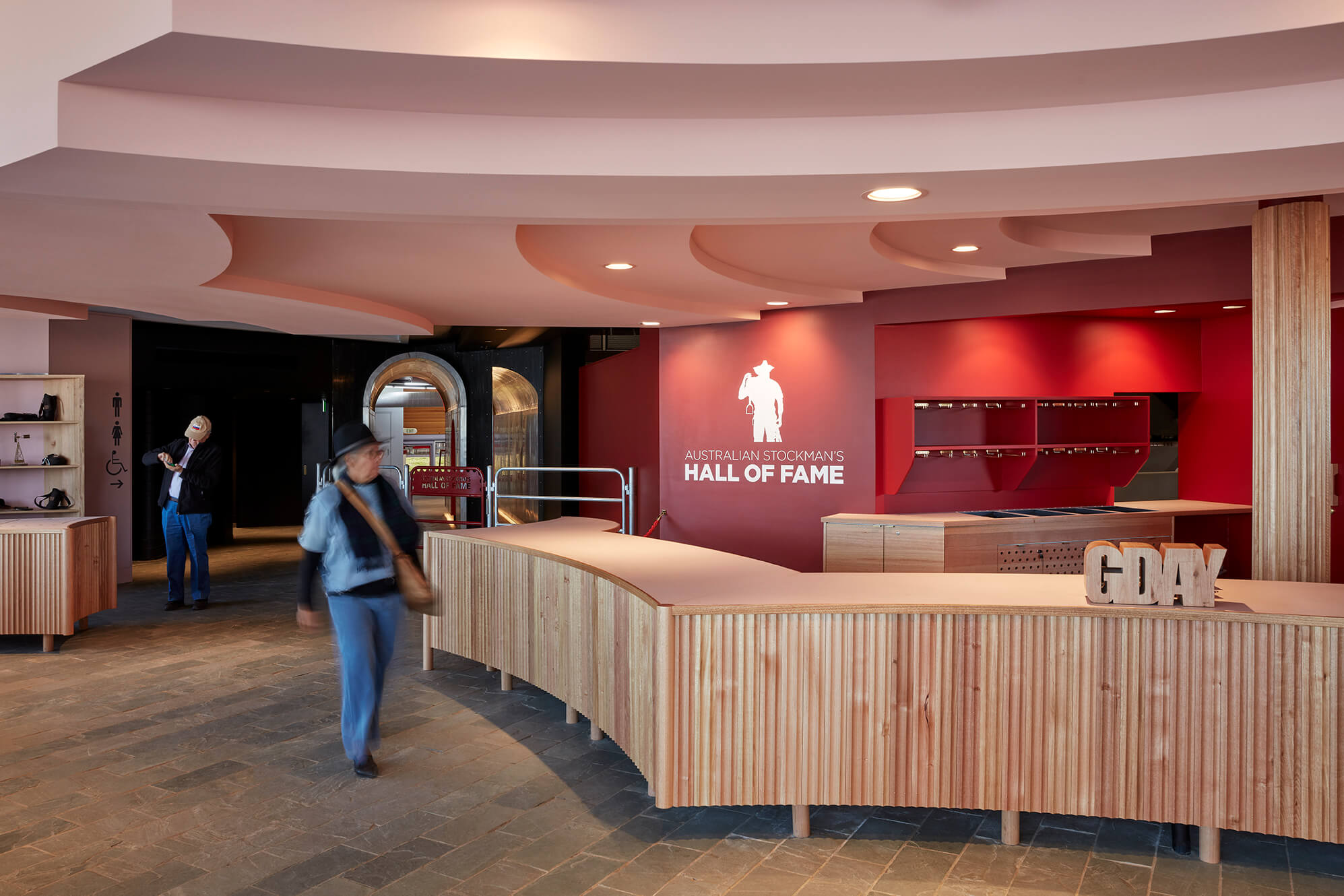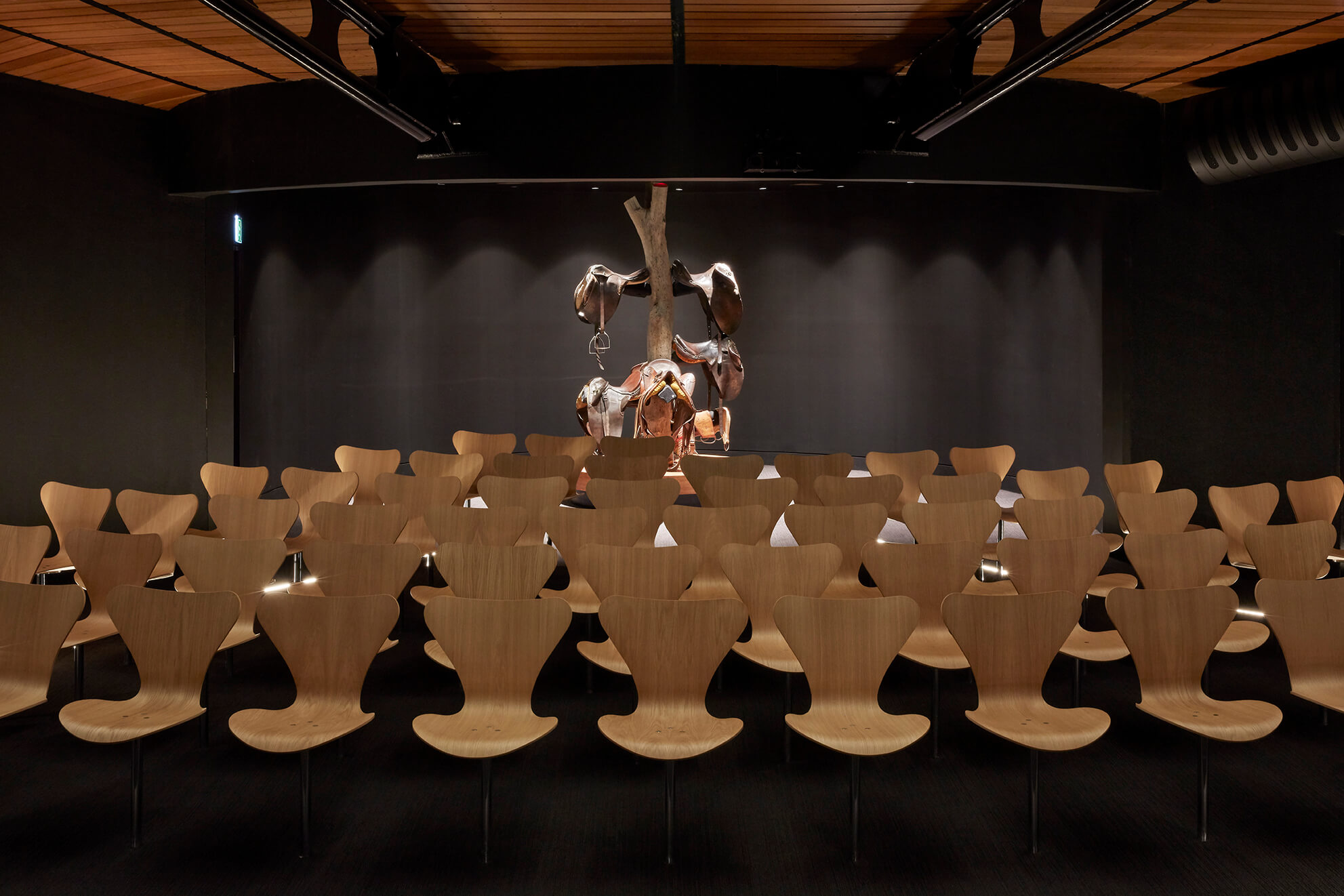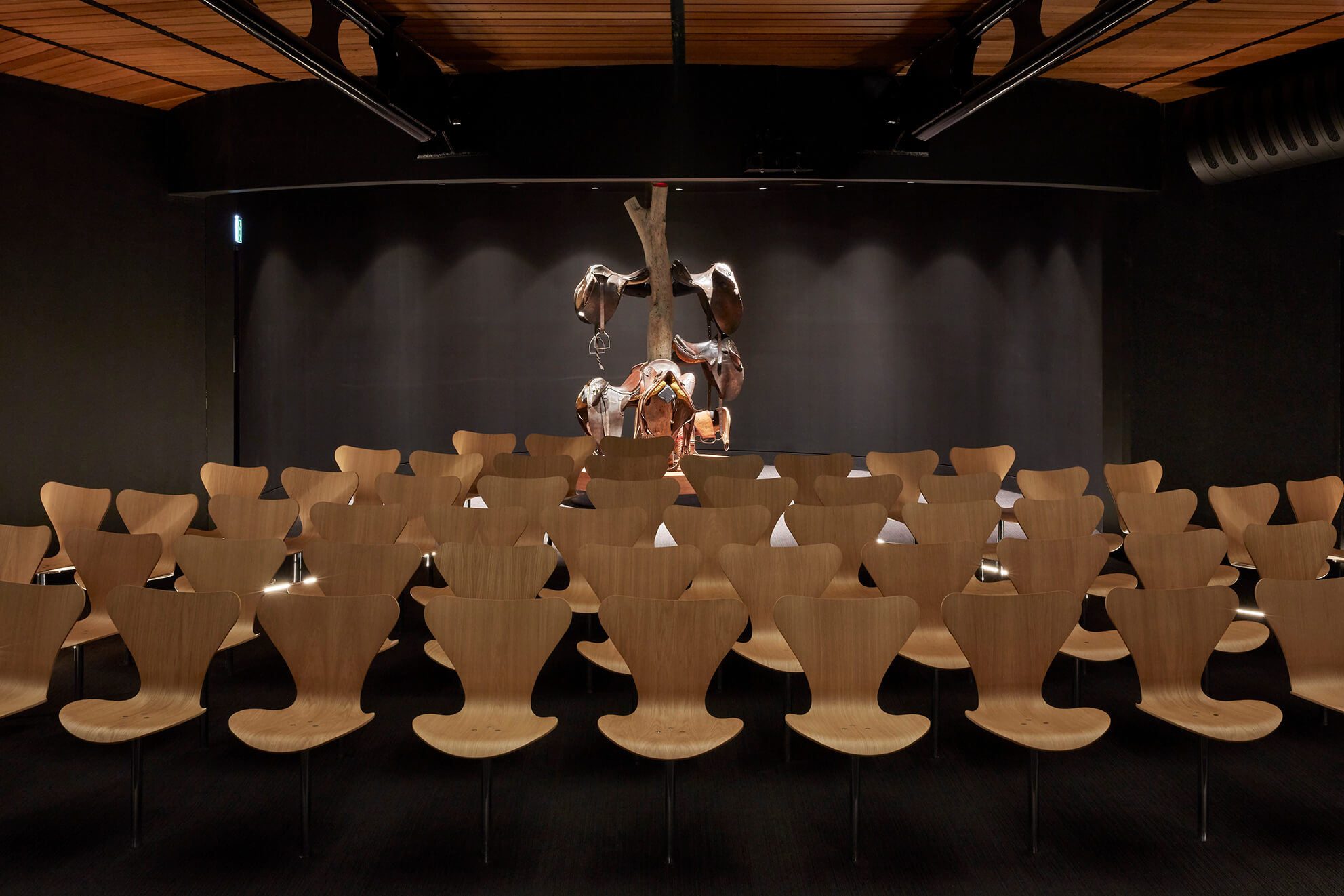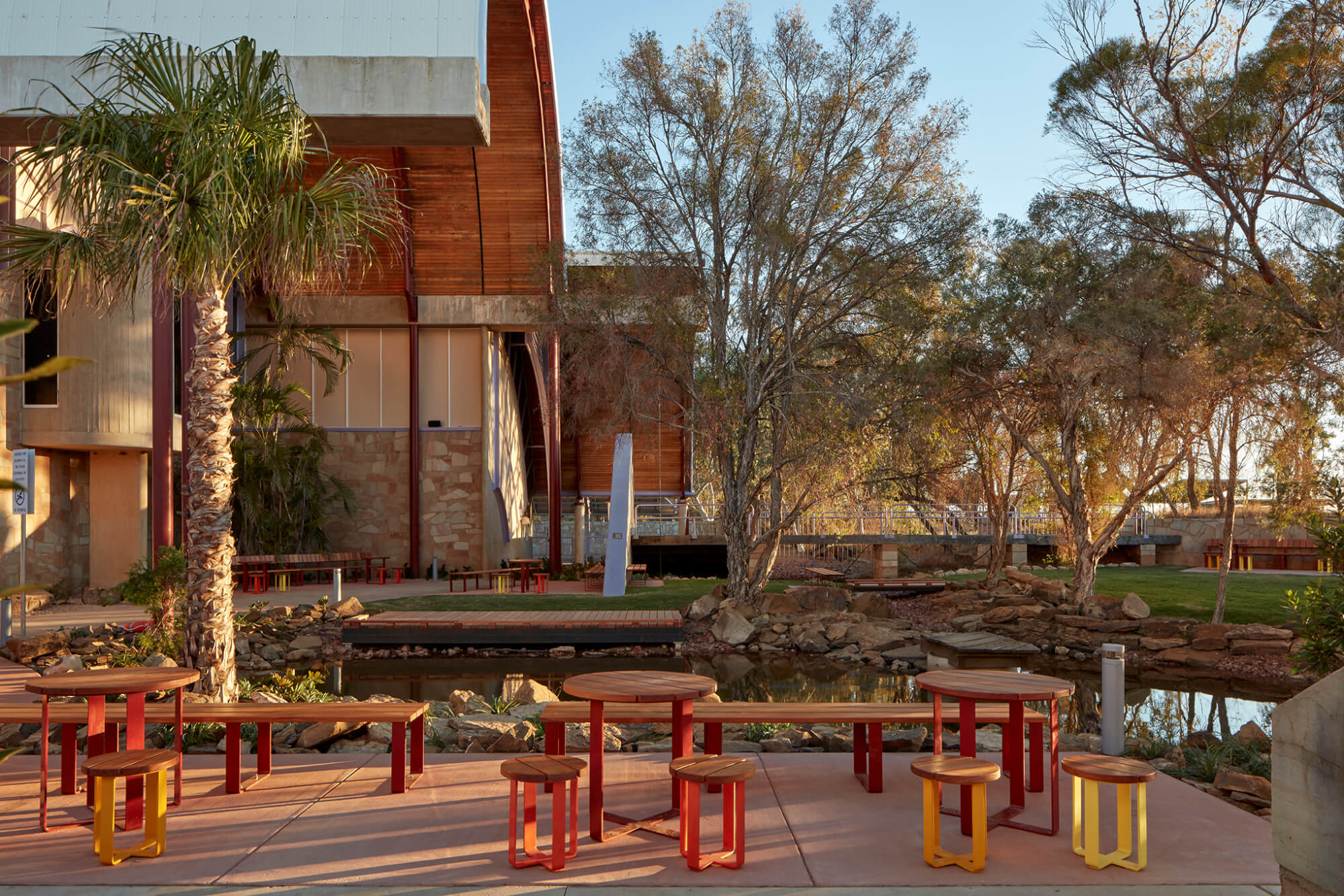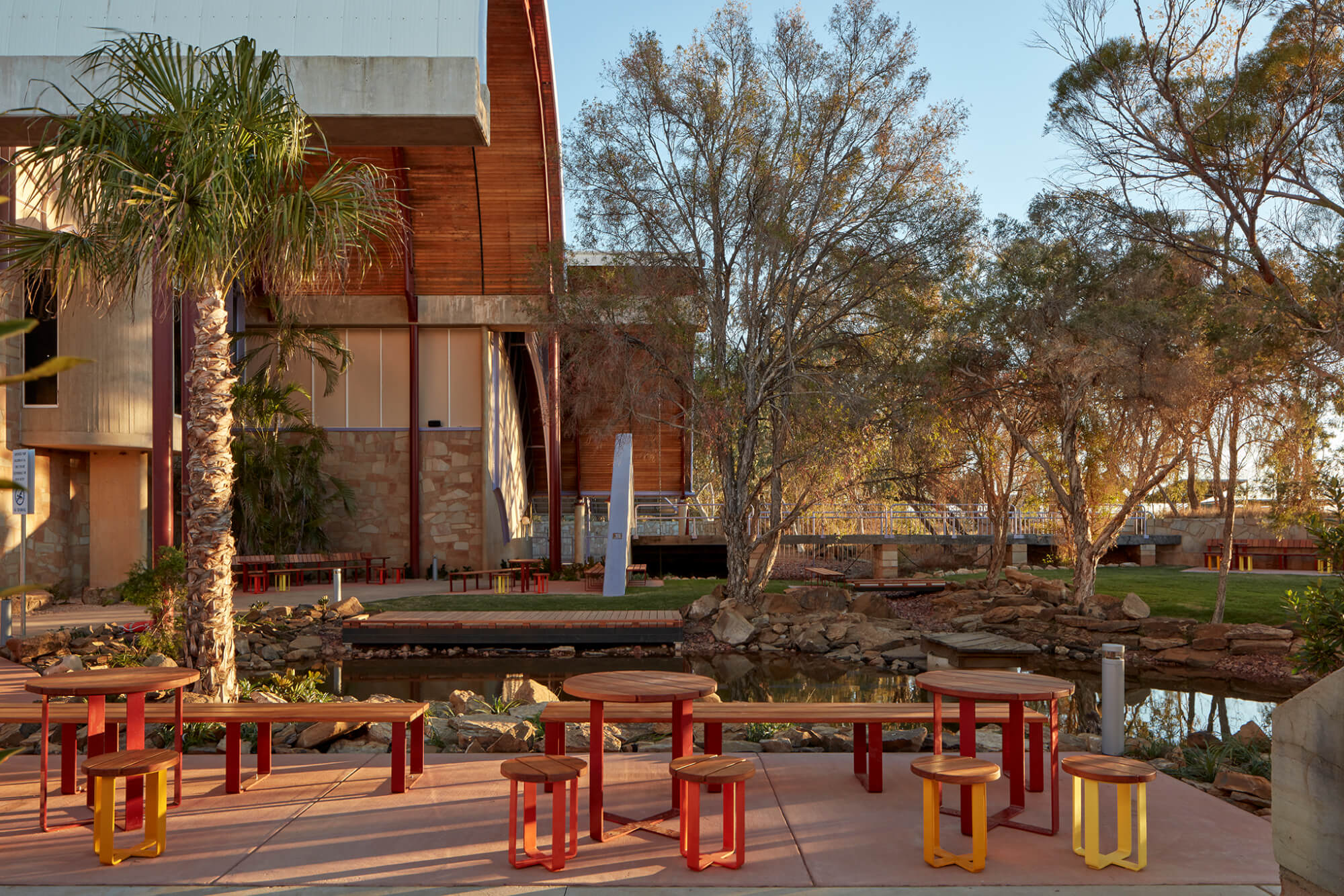 m3architecture in association with Brian Hooper Architect.
Photography by Christopher Frederick Jones.