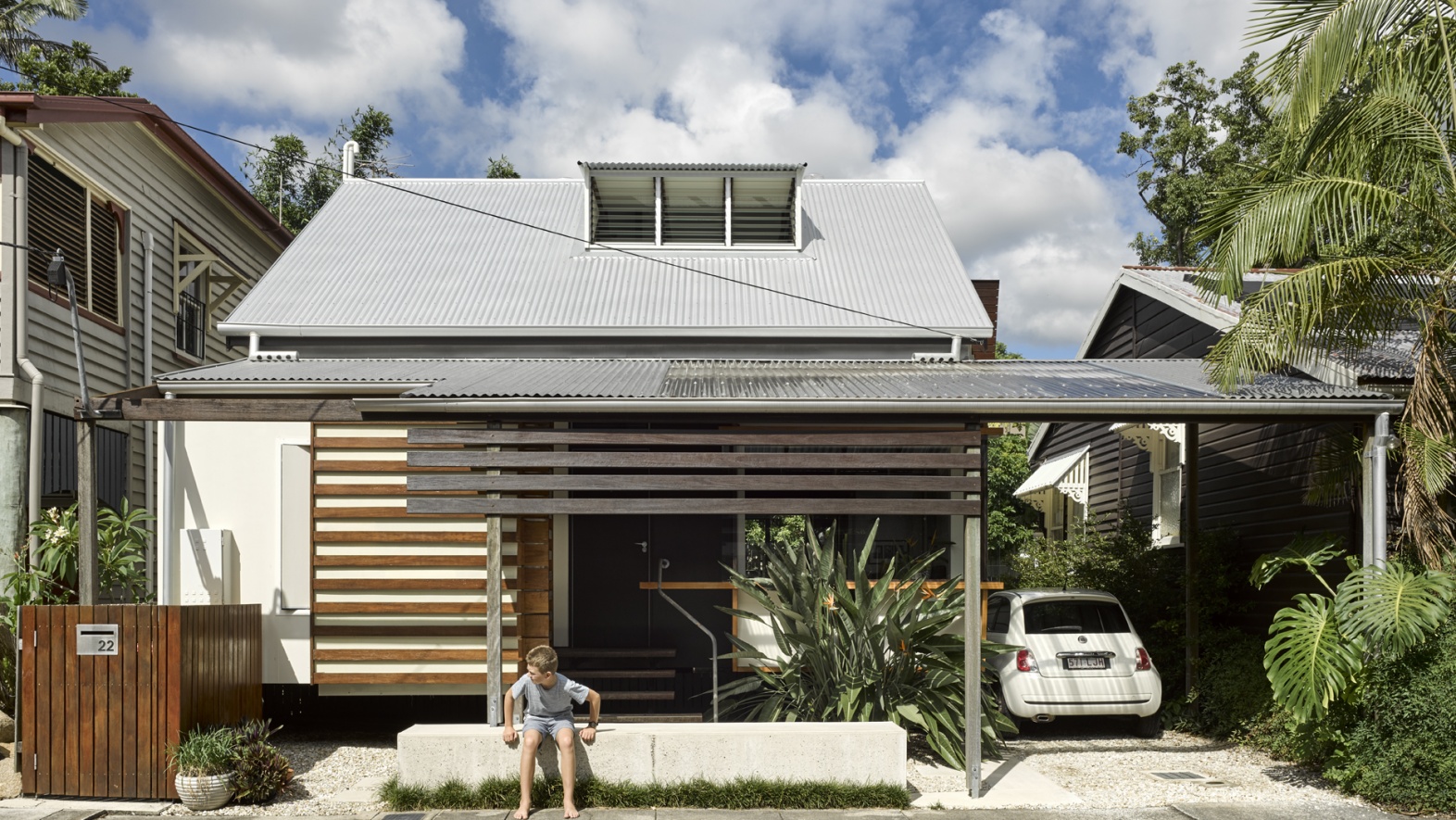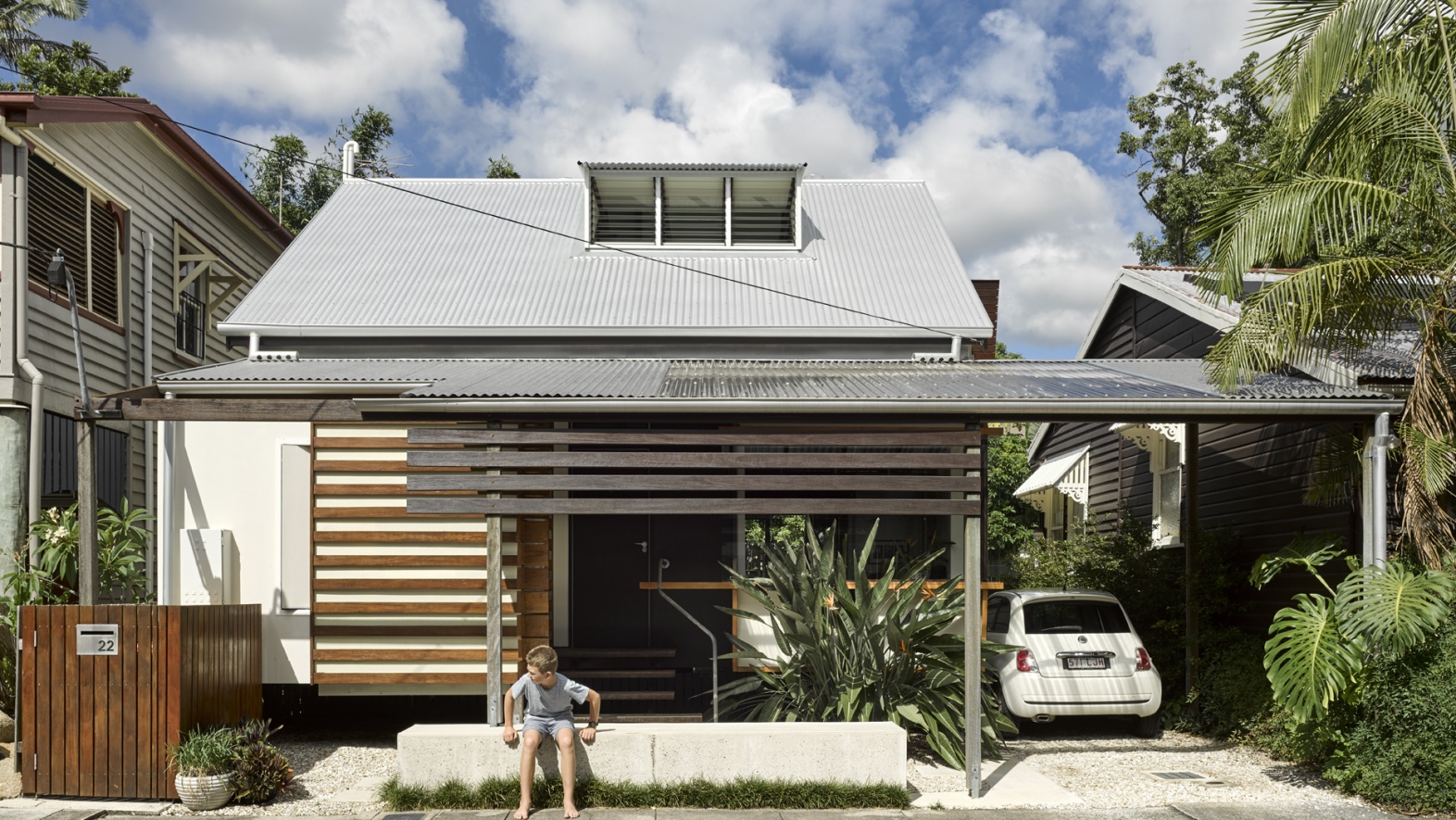 Milton Residence
This project needed to allow for a growing family while preserving the existing relationship between the house and site.

The original home was a small worker's cottage from circa 1900, set on a very small site and street.
We wanted to maintain the street character (without lifting and building under the house), and therefore needed to ensure that every aspect of the house, and element within it, was capable of multiple uses.
Joinery units divide bedrooms from living spaces, hold study desks, create entry nooks, hide doorways and service spaces, and accommodate stairs.
Bathrooms open up to provide views through to courtyard gardens, and tall ceilings allow for storage above existing windows.
We also repurposed the old roof space to add a new master bedroom and ensuite.
The entry forecourt to the house mediates between the private and the public functions of the street. The retained portion of the original veranda is redefined as a children's nursery, which allows for supervision. A window seat projects onto the forecourt, allowing occupants to survey the street and capture winter morning sunlight.
The rear yard landscape is divided into a utility yard on the south edge and a play/entertaining space on the north edge. The utility yard contains drying space and a covered external workshop – the workshop doubling as an informal covered external dining space.
The family of four has retained a sense of generosity for living and a connection with landscape, while staying true to the old cottage and inner city character suburb.
On the land of the Turrbal and Jagera peoples.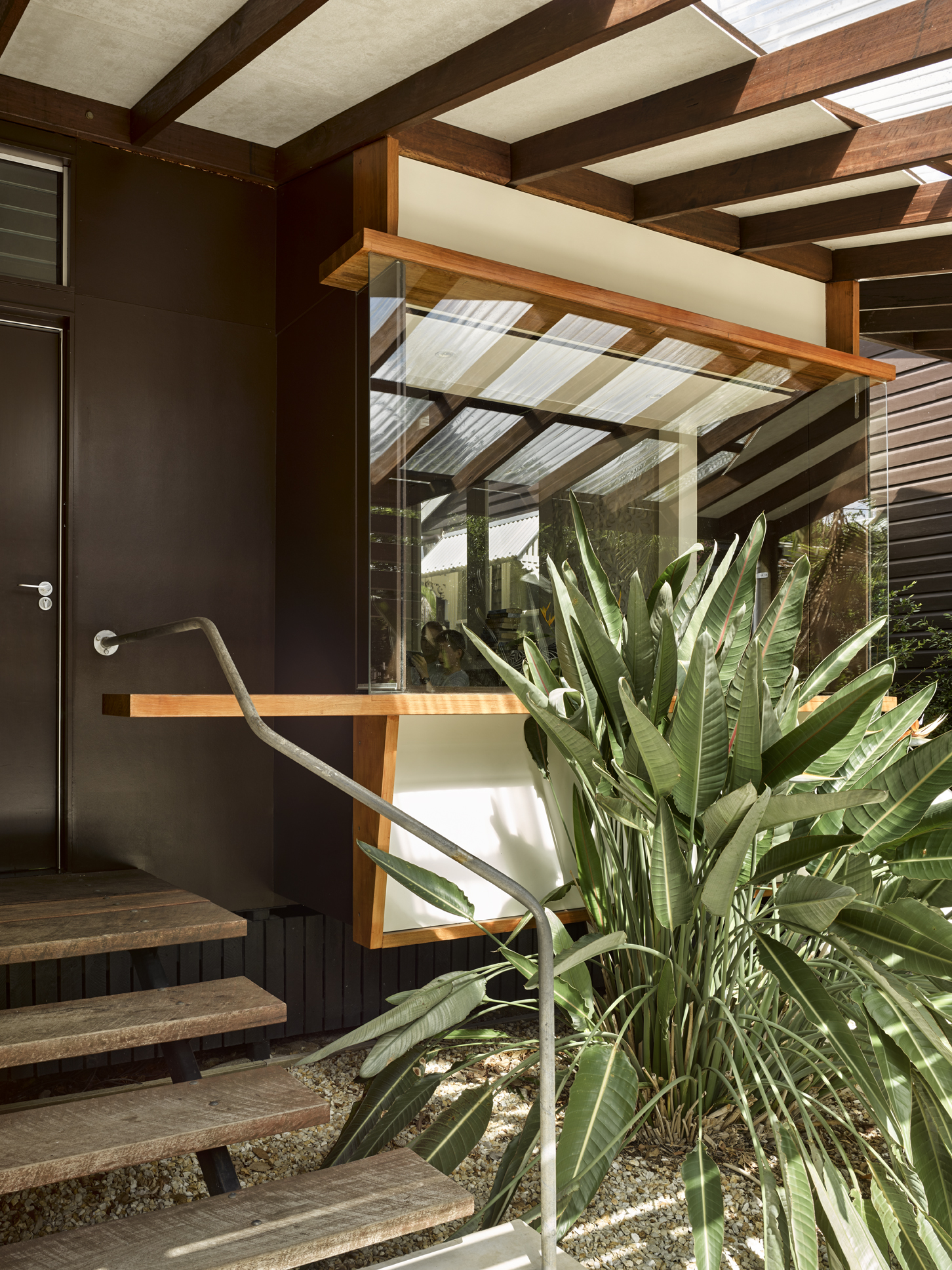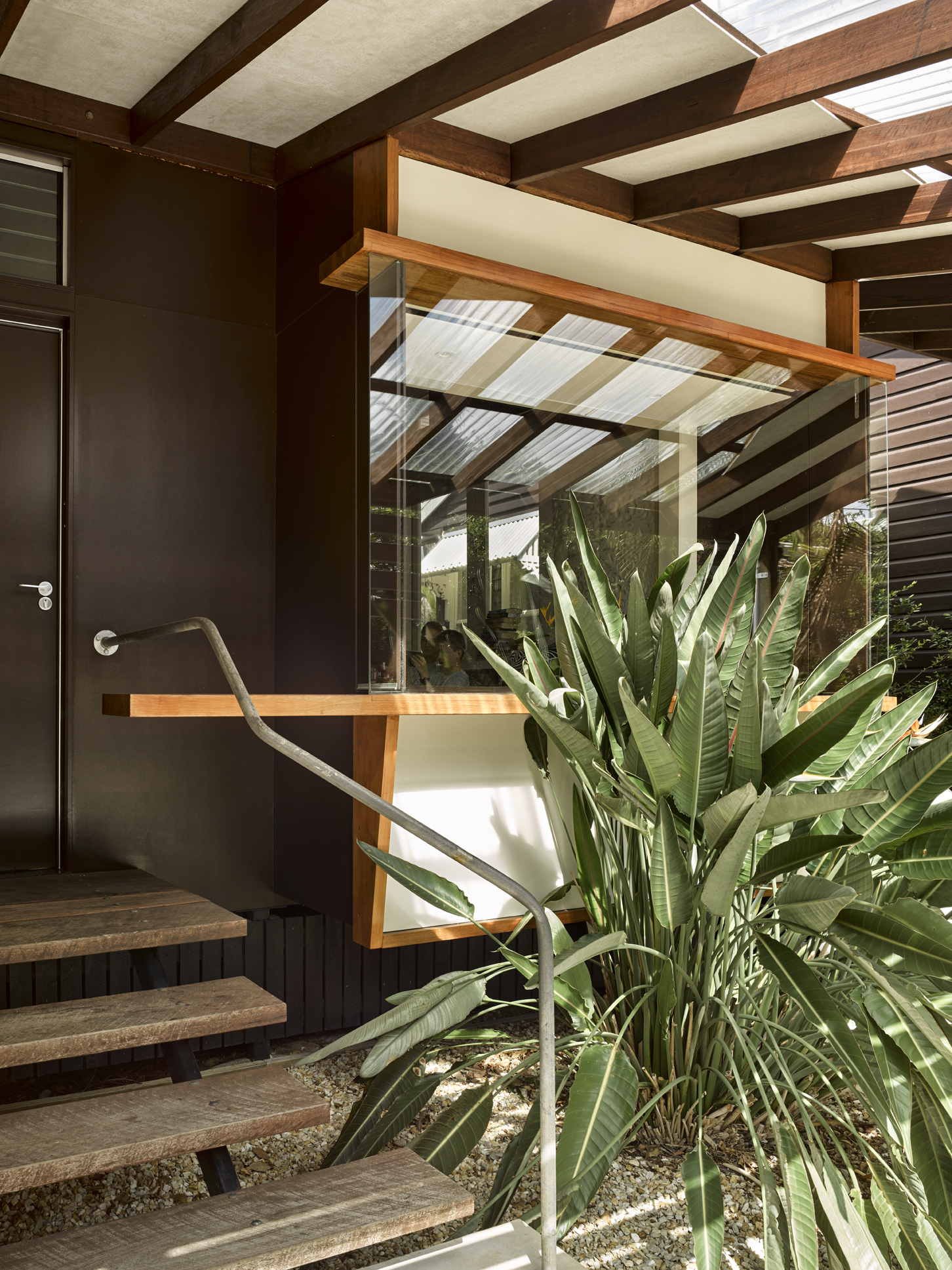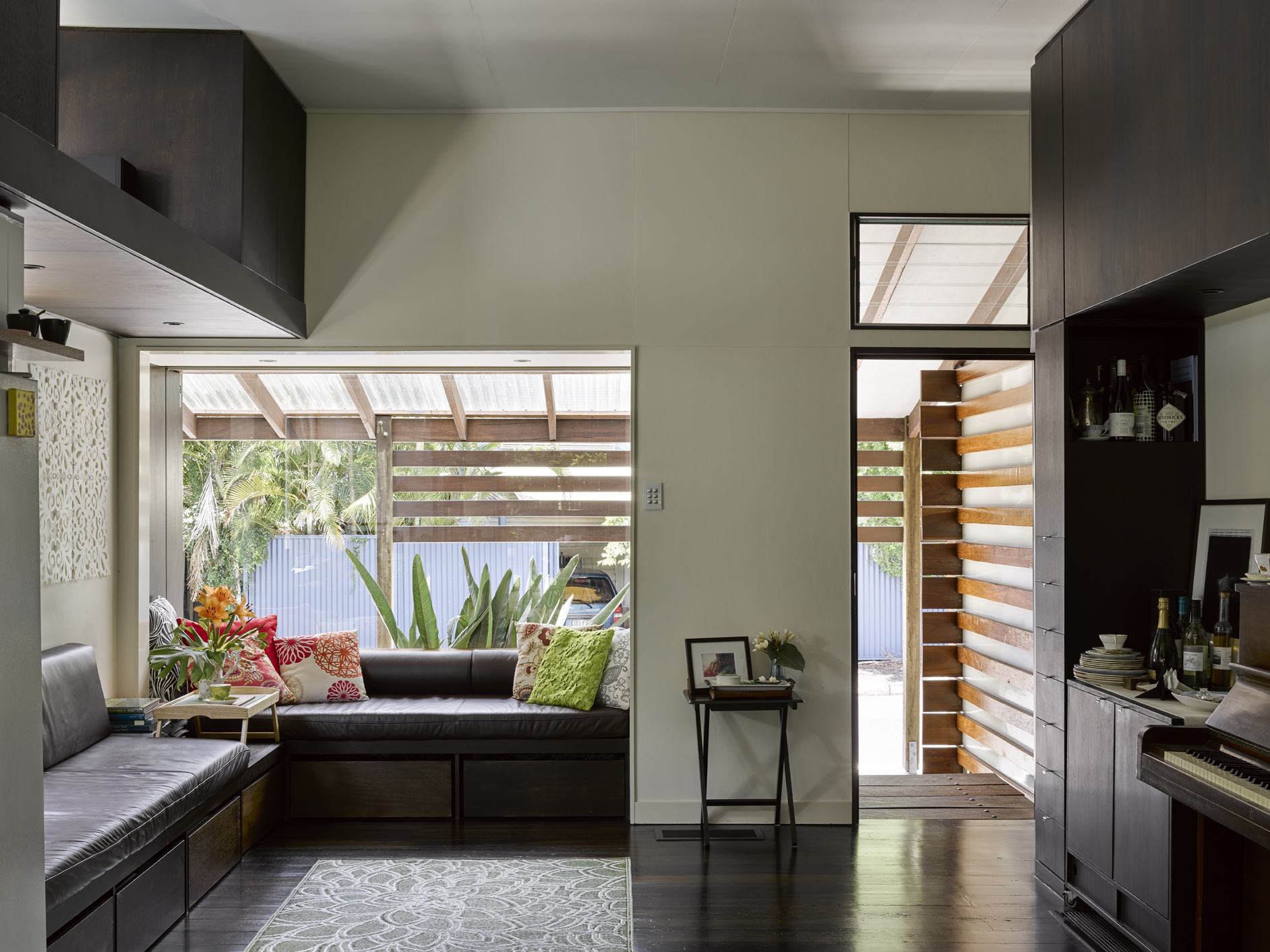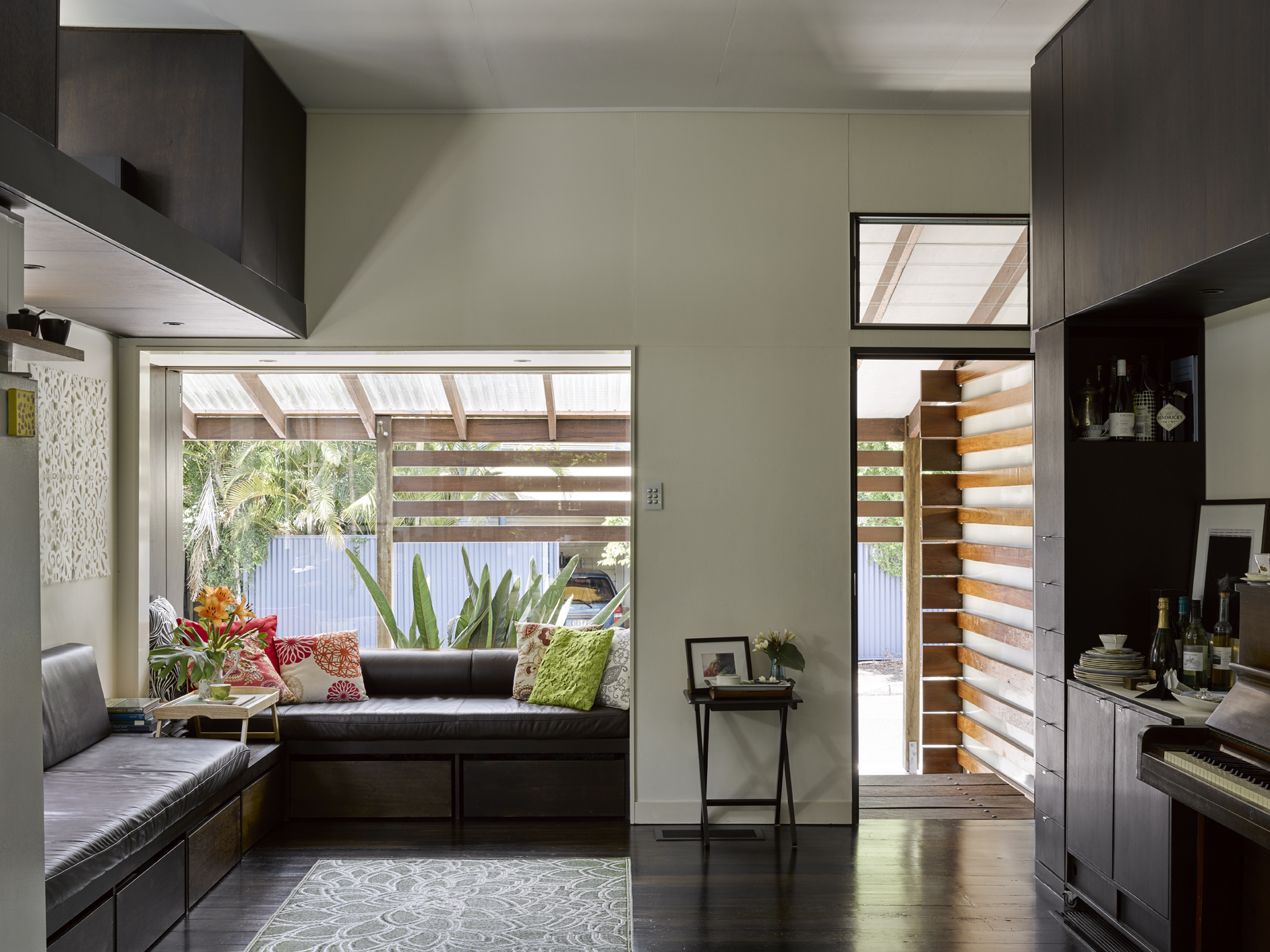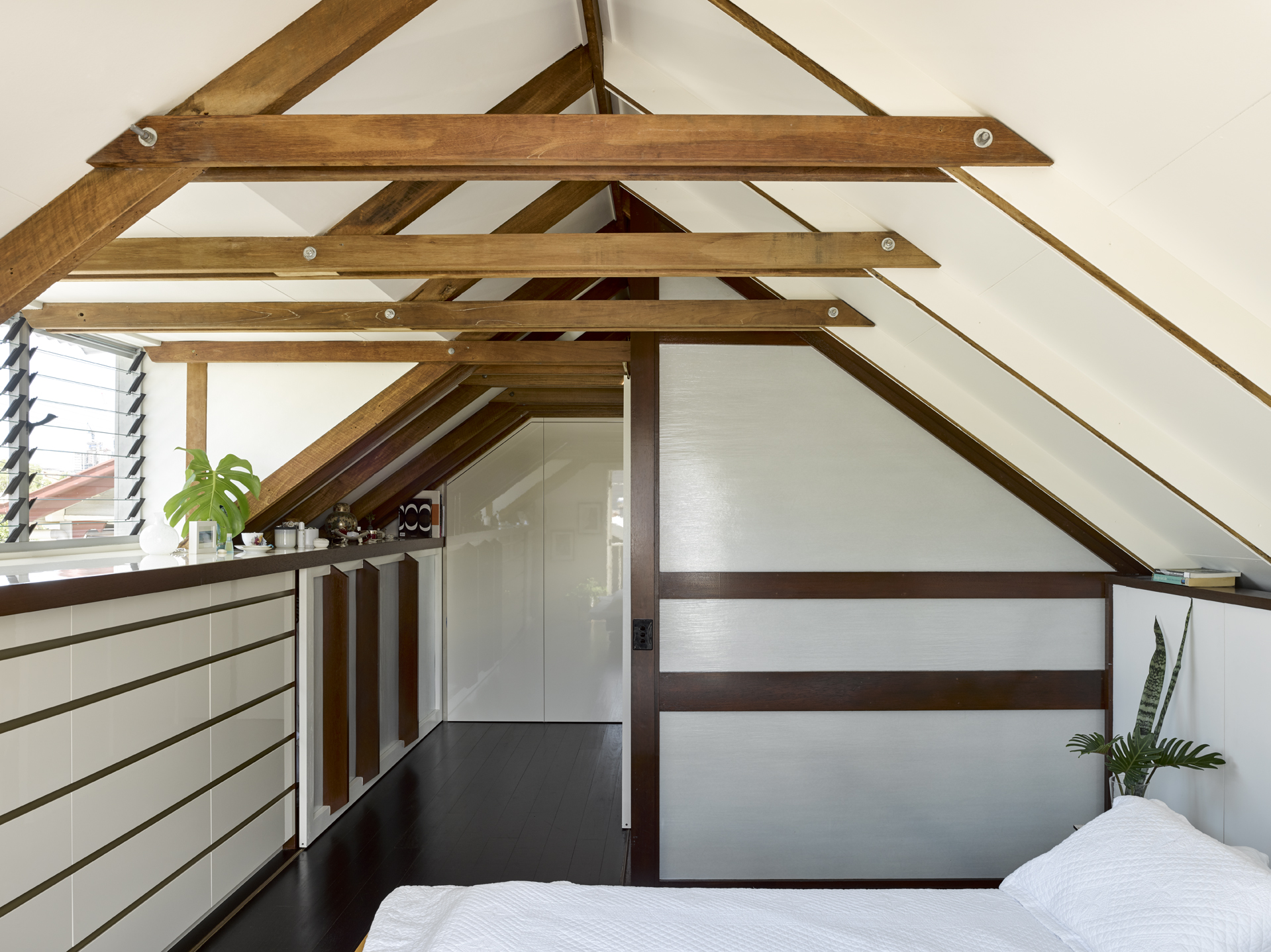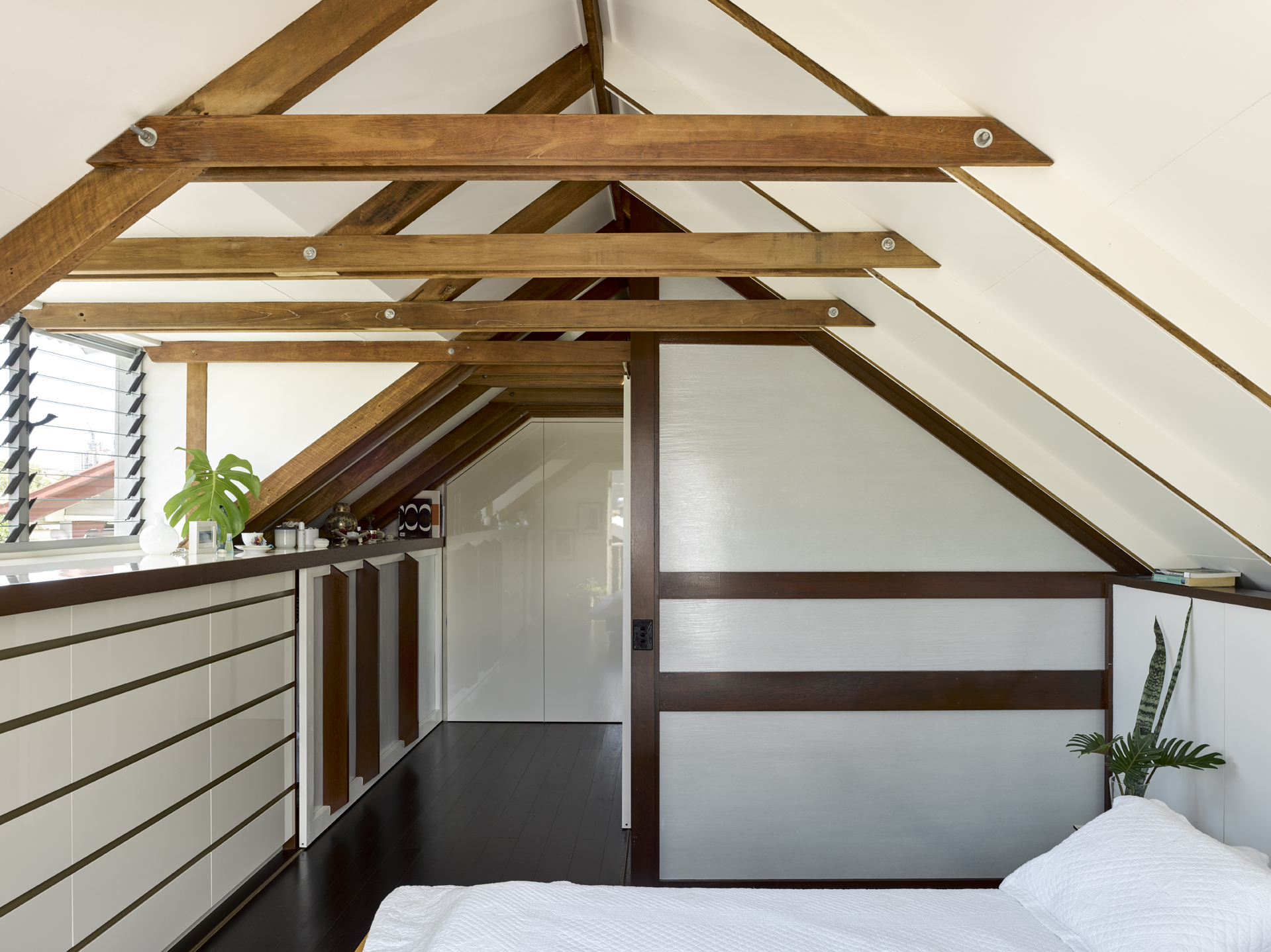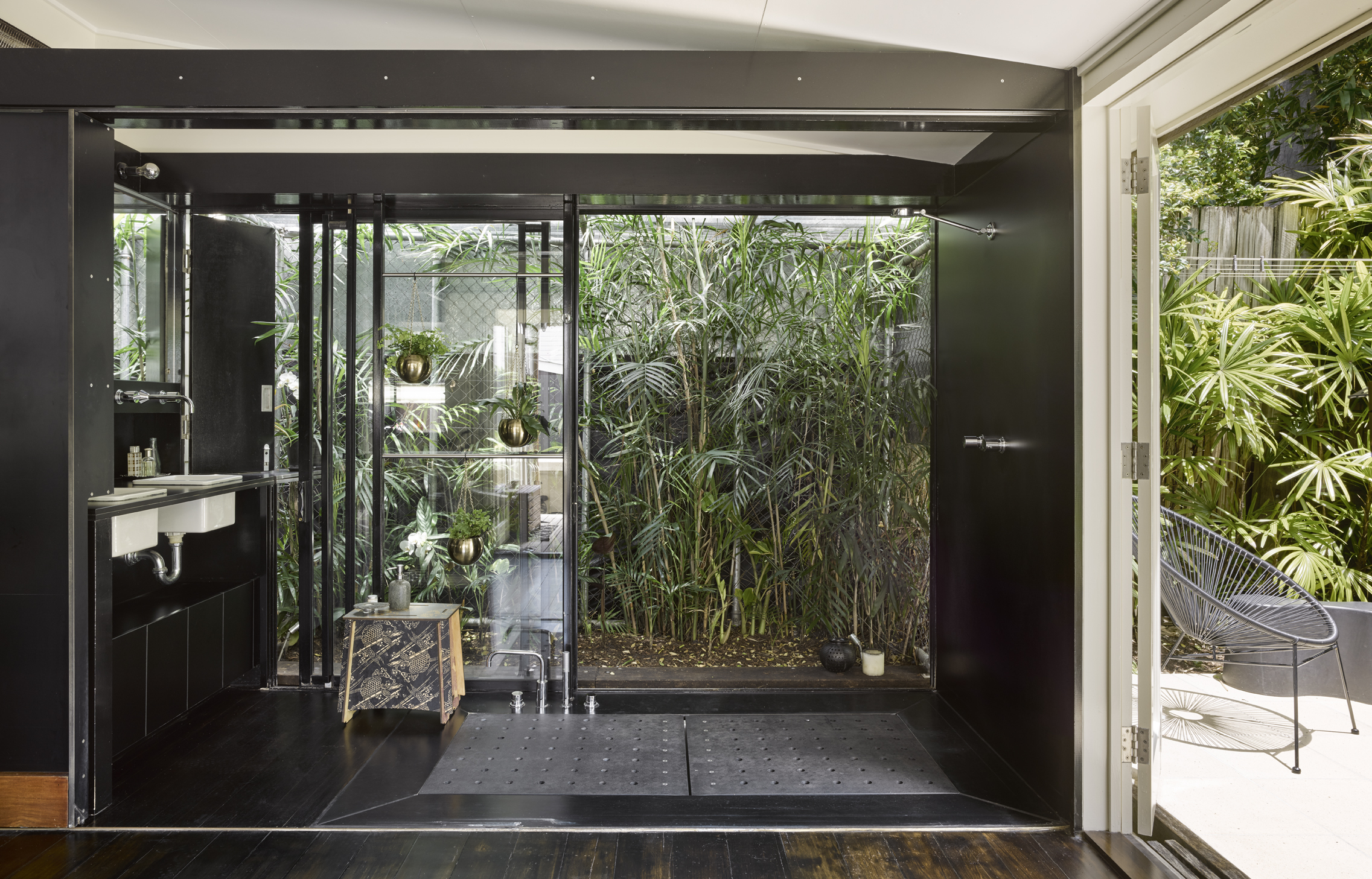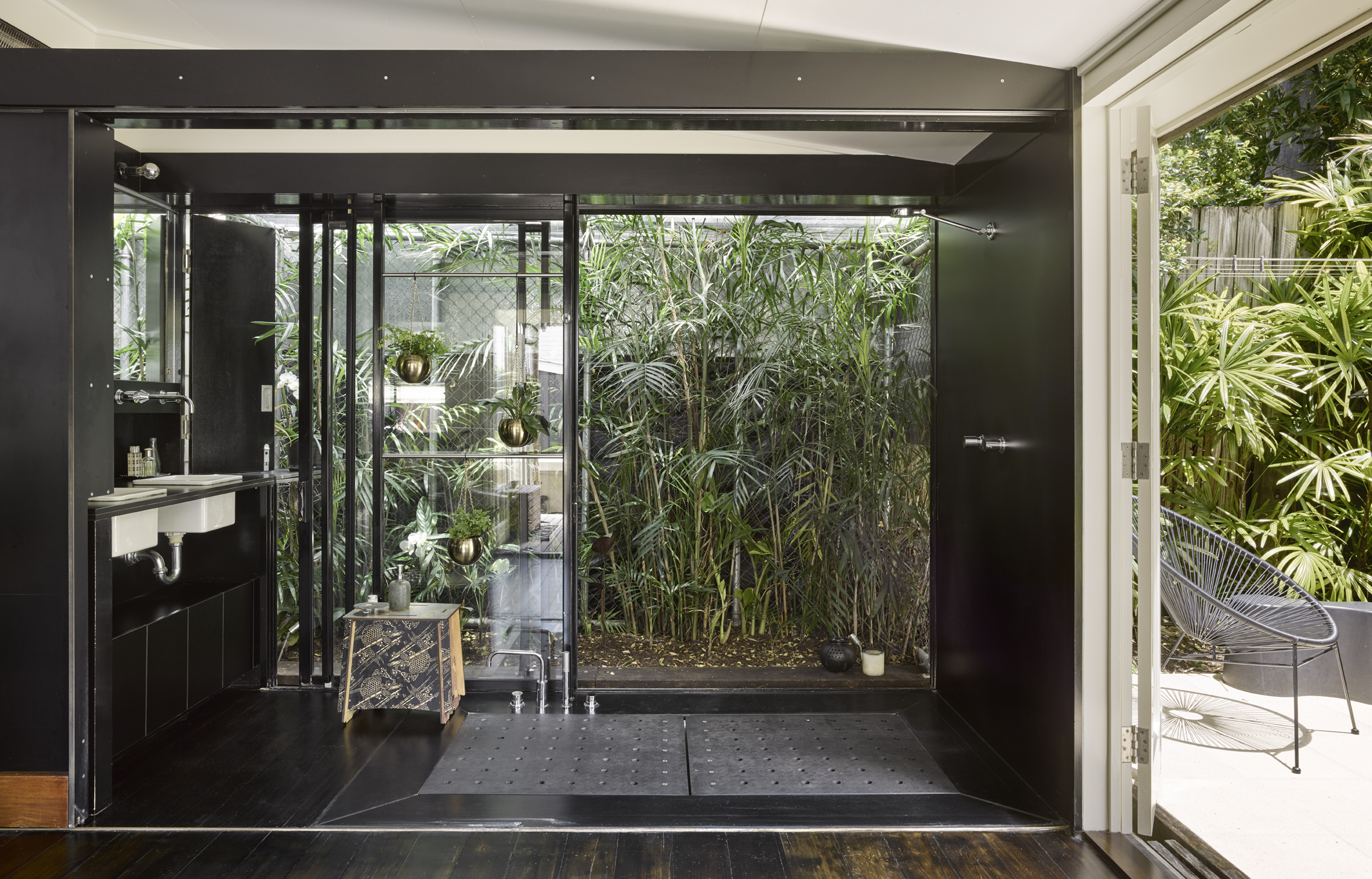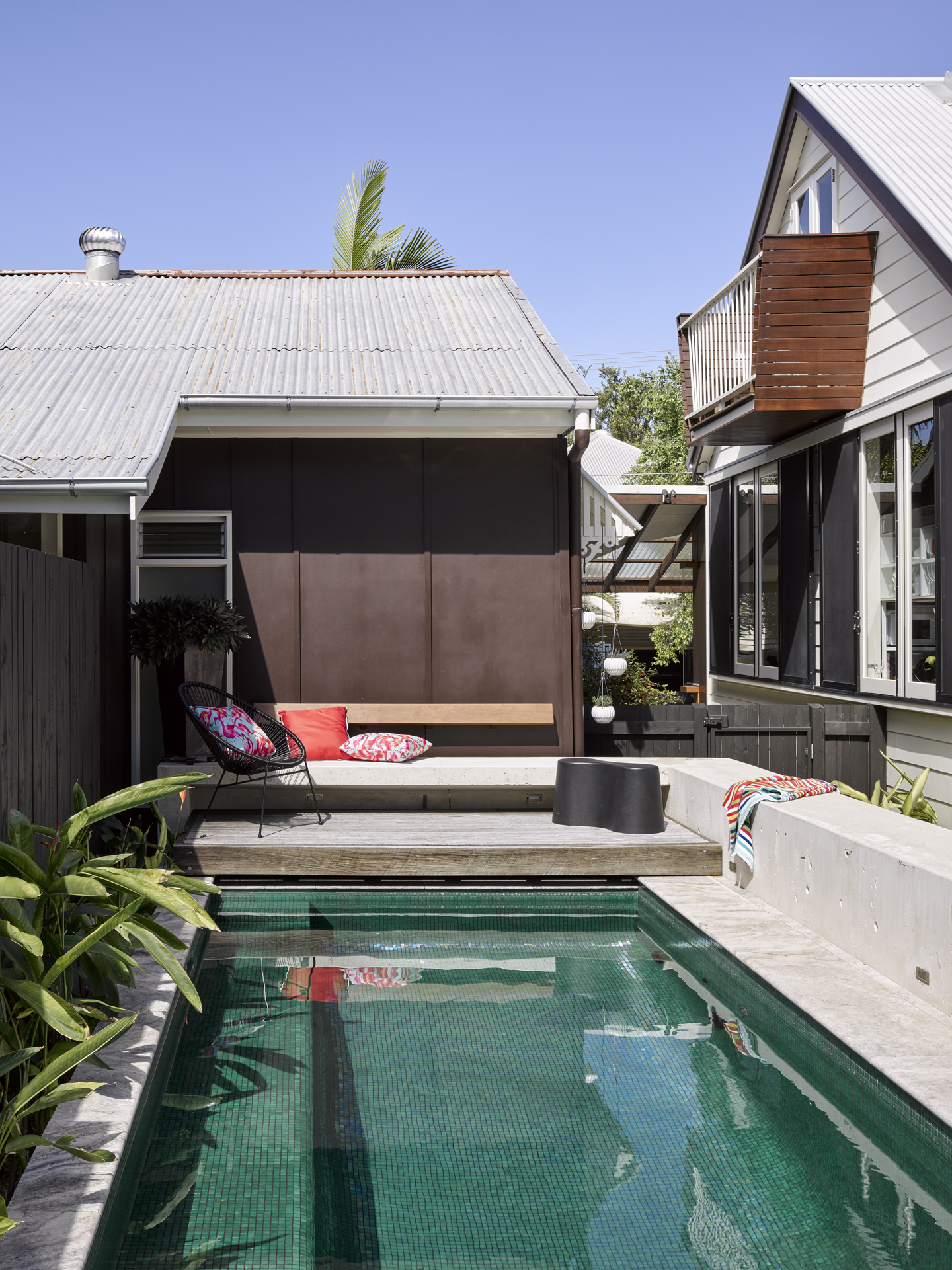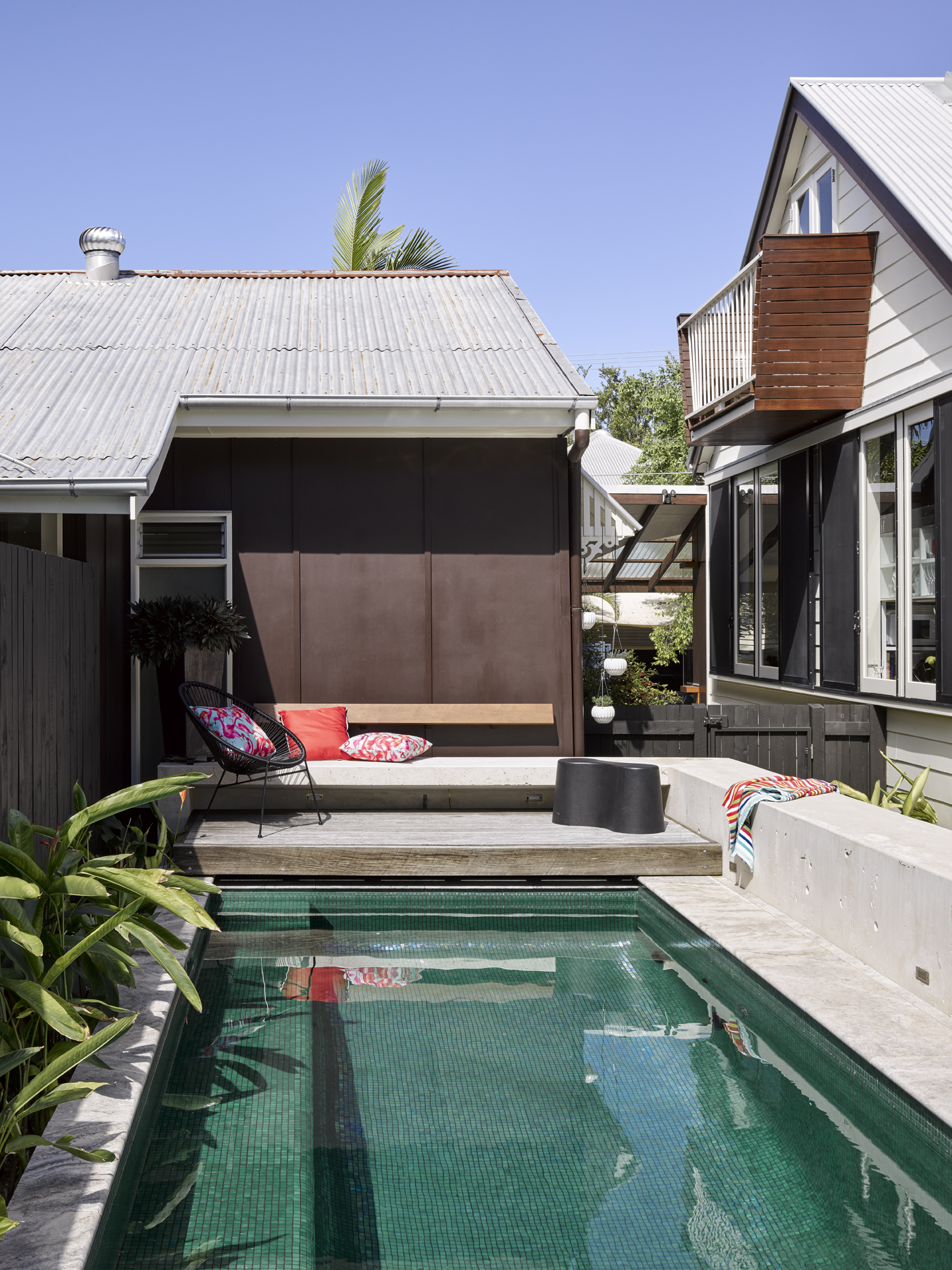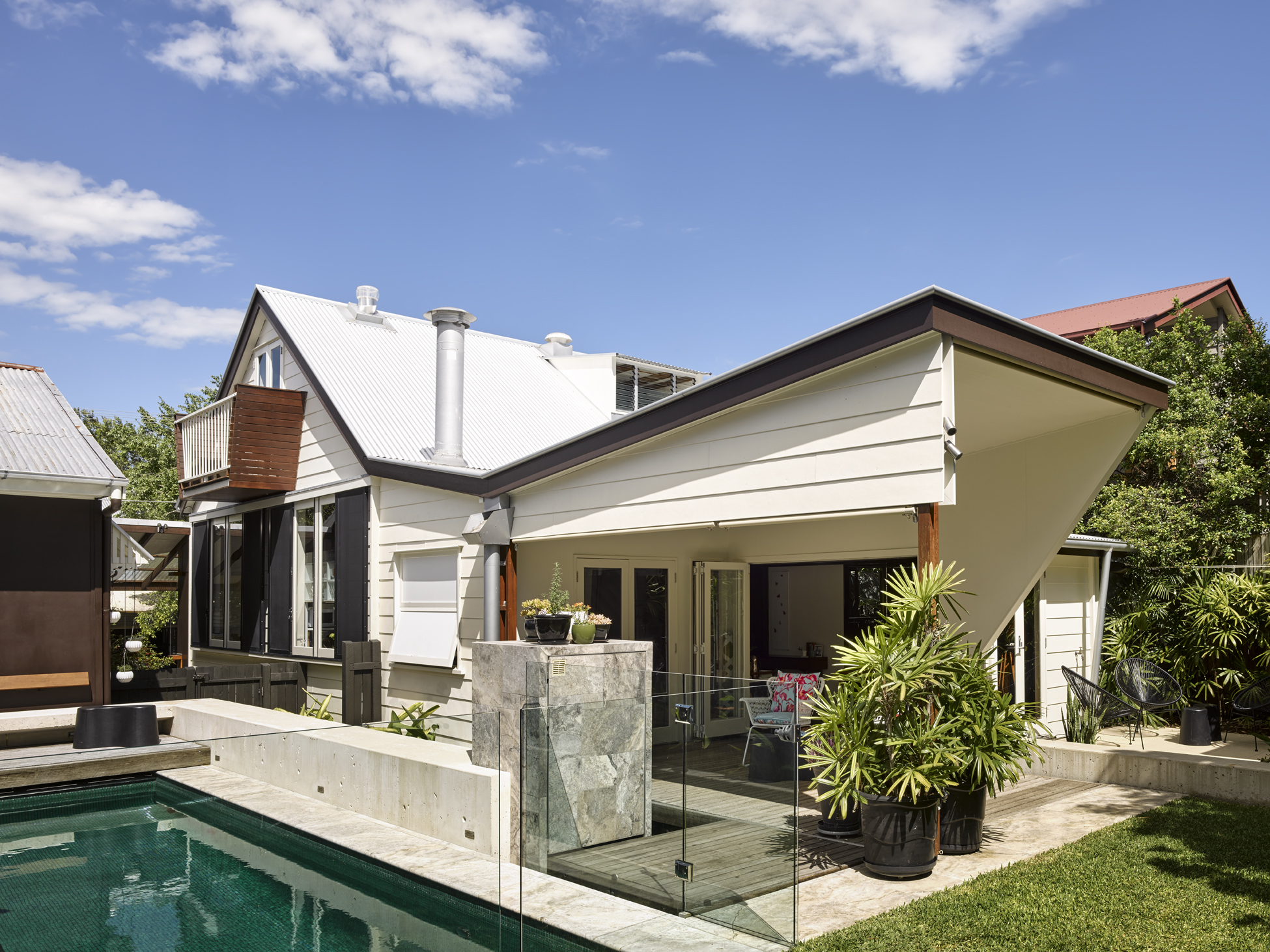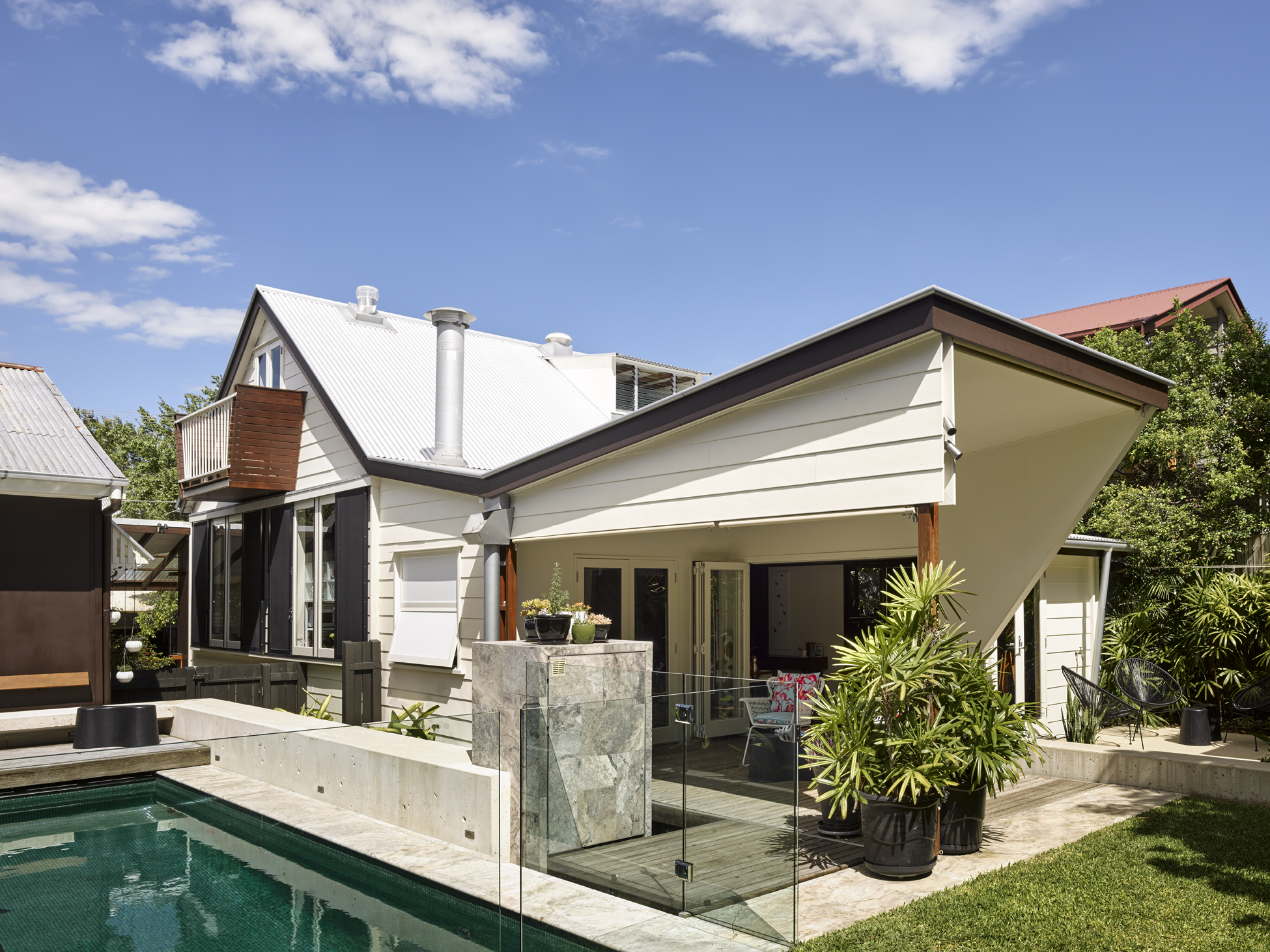 Photography by Christopher Frederick Jones